Right after signing her first record deal with Arista Records in 1983, singer Whitney Houston swung by her best friend Robyn Crawford's home with a gift.
It was a slate blue Bible with a message. She said that the two women, who met in 1980 as counselors at a summer camp in their hometown of East Orange, New Jersey, must end their two-year romantic relationship.
People who knew them were beginning to ask questions about their tight friendship and if the truth ever got out, it would make Houston's journey to superstardom more difficult. The singer also wanted to have children someday and believed that if the two continued sleeping together, they would both "go to hell."
"When Whitney gave me the Bible, I wasn't totally blindsided," Crawfordtold 48 Hills. "The '80s was a time when it was hard to be you, no matter who you were. We heard rumors about high-profile women all the time — that if a woman was close to another woman and didn't have a man, it was, 'Is she gay?' Whitney believed that if we remained physical any longer, they would never leave us alone."
Crawford acquiesced to Houston's demand and continued standing by the singer — who'd go on to own the '80s and '90s with 11 charting-topping singles, including "How Will I Know," "I Wanna Dance with Somebody (Who Loves Me)," and "I Will Always Love You" and starring roles in blockbuster films like "The Bodyguard," "Waiting to Exhale," and "The Preacher's Wife" — as her trusted confidante and executive assistant.
The rumors persisted, however, and although Houston went on to marry (and later divorce) R&B singer Bobby Brown and have a daughter, Bobbi Kristina, she was still believed by many to be bisexual. Robyn was often referred to in the press as her "lesbian gal pal" — even after they parted ways in 2000. Houston's tragic accidental death in 2012 did nothing to slow the rumor mill.
But last month, Crawford finally broke her silence about the true nature of their relationship with her tell-all book, A Song for You: My Life with Whitney Houston, which she's excited to discuss at the Commonwealth Club on Tuesday.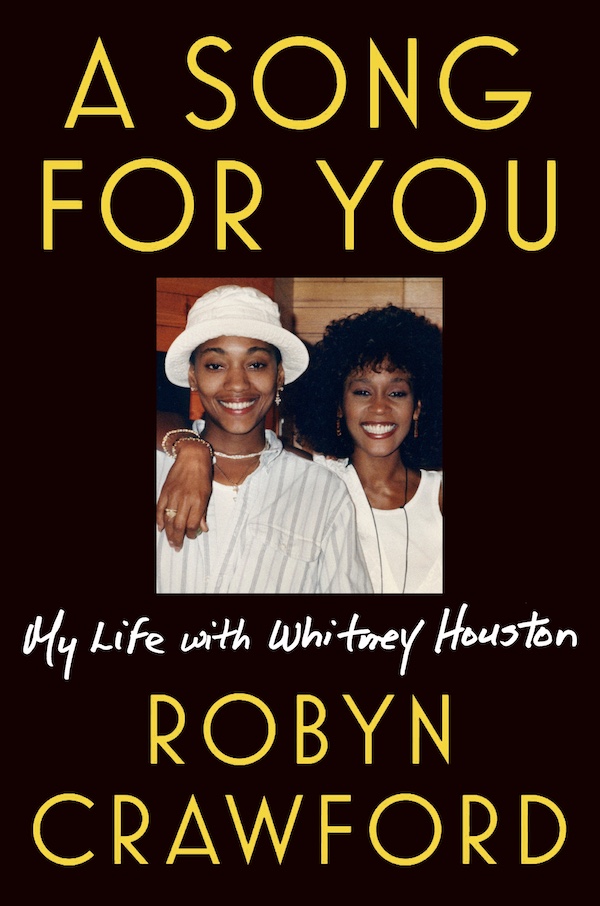 I spoke to Crawford about her beautifully penned tribute to her best friend, the circumstances behind their split, and how she keeps the late singer close to her to this day.
48 HILLS Take me back to when you first met Whitney Houston. What were you looking for?
ROBYN CRAWFORD At that time I had prayed for a friend, male or female. But I wanted this person to love me for who I am, to just love Robyn. Whitney, when I met her, was looking for a friend, too.
So I meet this young girl and we clicked and had this friendship. Then this friendship blossoms and grows free, open, honest, naked, and bare. When I say we told each other everything, I mean it, and we were there for each other.
48 HILLS When she ended your romantic relationship, do you believe that she did it of her own accord?  Or was she advised to?
ROBYN CRAWFORD Her mother [Cissy Houston] didn't like our closeness and Whitney told me about it, but in the same breath, she said her mother didn't like anybody she brought around. Her mother also taught her that the business builds you up to tear you down and that if you sing professionally, it opens you up to all kinds of things.
But then spiritually, for the gift that Whitney had, she always gave her thanks to Jesus Christ. There was no misstep on that. They won't give credit to Whitney for that, but it is true and she was private in her prayer when we were living together; this woman had a straight line to Jesus Christ. So I think it was twofold — her belief in her lord and savior and that she knew where her career was going.
48 HILLS Those words couldn't have been easy to hear from someone that you cared about, no matter the reason.
ROBYN CRAWFORD She signed her deal and trusted me and believed I was her friend. So for me, even though I didn't want to, I always felt that Whitney was the kind of person you wanted to love. I wanted to love her. But if she's asking that of me and I'm a true friend and you just have one in this lifetime, then I best live up to that. So we did.
48 HILLS But you had other romantic relationships while you continued to work with her?
ROBYN CRAWFORD Yes, I love touching. I love feeling affection and giving affection. It could be for five minutes and that's fine because as long as I feel like I have a moment of intimacy, it was fair game for me. I also had two guys, along the way, while I was working with Whitney, but I didn't know how to have a relationship.
I had to get myself together and figure out what was going to open me up and make me share myself with someone and that took me some time. My mother used to say, "Robyn, you have to give people a chance."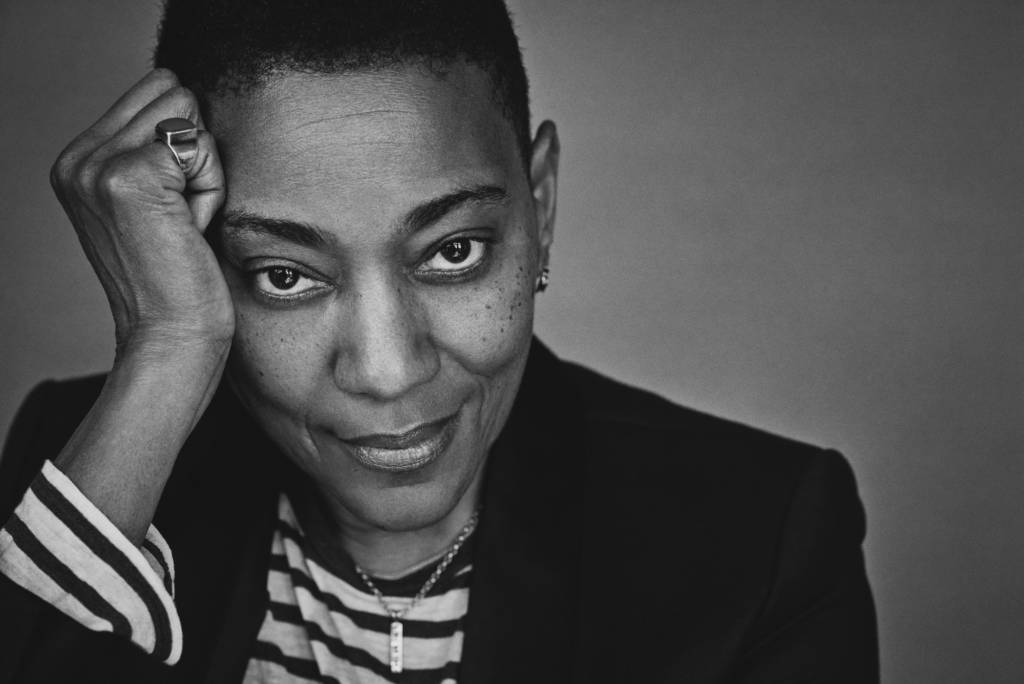 48 HILLS I have to imagine that part of your difficulty stemmed from watching your parents' relationship, which you describe in the book as very physically abusive.
ROBYN CRAWFORD I loved my father and certainly got my looks and athletic abilities from him, but I didn't like him. But I loved and liked my mother.  The communication between them — I could tell when it was going to reach that boiling point, and before it did, I was usually in the middle trying to make it better. I didn't want my mother hurt and that's usually what happened.
If you're having a friend where you can be open and honest with them, you're having a deep relationship, period. That's what I got from my parents' disturbances.
48 HILLS When you and Whitney eventually separated, was it because Bobby didn't want you involved in their lives anymore?
ROBYN CRAWFORD I never felt like I left because of Bobby or because of the company or the way it was going. It was cumulative. I think, at that time, I felt that I had done all that I could do with the circumstances that were surrounding her and that I could no longer be effective. So rather than stay there, I felt that it was necessary to move forward with Robyn's life.
And yes, when I said that I quit, that was in a moment of frustration. But I had weeks to think about that outburst and in those weeks I wanted to talk to Whitney first because we had been through and accomplished so much together. I wanted to tell her why I had come to this point and I wanted to know where she was in her head. I never got to have that conversation.
But I still felt my friendship. I still had the same love for her. I could still look into her eyes if I saw her and know and she would know that I know. That connection never goes away.
48 HILLS Fans often say that Whitney will be forever with us through her music. How do you keep her close to you?
ROBYN CRAWFORD I use the phrase "the Whitney I know" when I should say, "the Whitney I knew," because I feel her. When I need her, I just talk to her. I said in one of my interviews, "OK, Nip, this is it. I'm out here now. Just be with me on this, flow through me." I believe that no one ever really dies, that you keep them with you.
48 HILLS You're currently in a long-term relationship with Lisa Hintelmann, whom you met back in the early '90s when she was handling Whitney Houston's PR at PMK. How did you make this relationship work?
ROBYN CRAWFORD At first, we just worked together, but there was something about her that I felt was sharp, on it, and interesting. She eventually left PMK and I looked her up when she was with GQ. We went out, but I was traveling all over the world and really wasn't ready for a relationship. Also, I was in Whitney's world, so I couldn't do things like holding Lisa's hand for people to see. Then I just disappeared.
Then, years later, I called her and told her I'd gotten myself together, and wanted to talk to her, for her to take me back to the Robyn she remembers, and to tell me all the good and the bad. She told me how I was as a companion, and I went through all of that and showed that I was willing to give all of myself once I became whole.
Now we've been together for years and have two beautiful 10-year-olds, Jeremy and Gillian, and they're kicking our tails.
ROBYN CRAWFORD: YEAR-END MICHELLE MEOW HOLIDAY SPECIAL
Tue/17 6:30pm, $10
The Commonwealth Club of California, SF.
More info here.