This is what the supervisors were afraid of.
Seventy people have tested positive for COVID-19 at the largest homeless shelter in San Francisco.
This could have been prevented – but the Mayor's Office refused for a month to move homeless people into vacant hotel rooms.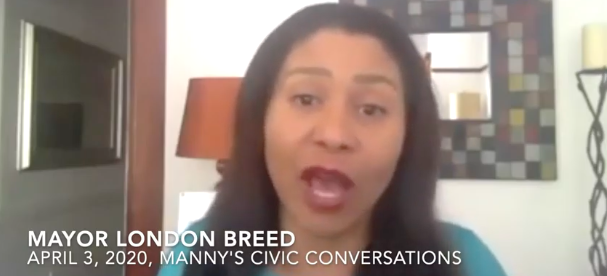 Five supervisors have been talking about this week after week, pushing for Mayor Breed to use her emergency powers to procure rooms where people could be isolated to prevent the spread of disease.
On Tuesday, they introduced emergency legislation to force the city to acquire 8,250 rooms (out of the 30,000 that are vacant). That will come up for a vote Tuesday/14.
But the virus didn't wait.
The homeless population in San Francisco is at high risk of severe complications, even death, from this virus.
As Sup. Matt Haney put it on Twitter:
This is terrible, devastating and preventable

We've been yelling and screaming for a month to get people out of these crowded shelters and protect people.

They should have been moved a month ago, this should have never happened.

2 weeks ago HSH even sent a memo to providers telling them explicitly NOT to implement social distancing.

Shame on the city for not protecting our most vulnerable.
At a Zoom press conference this afternoon, Jennifer Friedenbach, director of the Coalition on Homelessness, said "this was absolutely preventable." She said that advocates had repeatedly asked the mayor to empty out congregate shelters "and these demands have largely been ignored."
The coalition is demanding immediate testing for everyone in a shelter. "And all shelter residents should be moved into hotel rooms, now."