There's a 24-hour bodega—remember those—in the video for "Meticulous Bird" from 2017 by Thao & The Get Down Stay Down, which would fare better if it kept regular hours and groceries. Thao Nguyen, who fronts this Oakland-based group, dances like a recalled robot, ties her hair around a sliced lemon and shoots a hole in a bag of rice with an invisible arrow. All while a blinking fish, who refuse to die, keeps coming across her way in the night. Itʻs an epic couple of minutes where creativity leaps off every turnt shelf. But quite distant from Thaoʻs next grand production.
As the coronavirus pandemic continues to disrupt normalcy all over the globe, this contemporary artist snatched artistic opportunity from the jaws of despair. With the group set to film a music video for their new single, "Phenom," in Los Angeles (where Nguyen currently resides) in late March, plans for the shoot got scrapped once the statewide shelter-in-place order was declared. Nguyen's manager suggested they shoot an alternative using the suddenly very popular video conferencing platform Zoom. By Wednesday, March 25, Thao had digitally convened with her team for what would serve as the video's only pre-production meeting.
Directed by Erin Murray, who produced visuals for Charli XCX and Ed Sheeran, and Jeremy Schaulin-Rioux (PUP, Calpurnia) and produced by Victoria Fayad (Moby), the video features Nguyen performing "Phenom" from home while a rotating supporting cast performs choreographed routines in personal Zoom windows. Spliced together on March 29 over the course of nine hours, the video, a work of optimism and complexity during a pessimistic time, was cut and released to the public within 48 hours. The video is a phenom in itself, transcending any gimmickry a simple description of the process would suggest. Nguyen had this to say about the track in a statement:
"'Phenom' is a direct descendant of the song 'Meticulous Bird' from my previous album, A Man Alive. I wrote it late last year. I was reading Octavia Butler and Ursula Le Guin and channeling other worlds, a sort of post-apocalyptic utopia wherein time collapses and generations of the true leaders and the scorched of the earth come back and rule, wherein the earth itself comes back and brings to bear. I was and am always in deep awe of the fierce and focused throughout history who have worked and organized at the front lines, calling bullshit and protecting vulnerable life. They are the real phenoms and we are strong from their strength. The first seed of this song was that guitar riff that is layered over and over at the end. 'Phenom' is at the edge of mania with the miscarriage of truth and justice and power, but believes in a more virtuous time and place in the distance.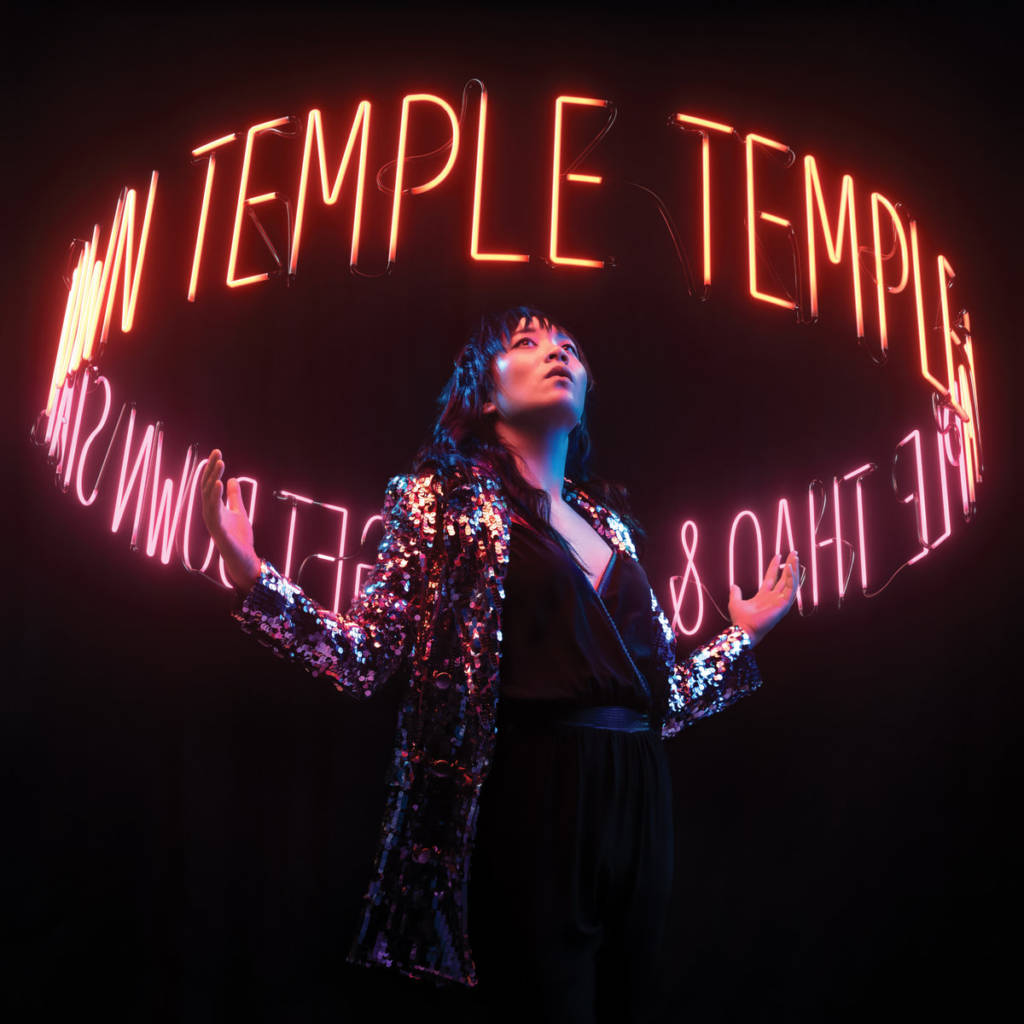 Thao herself has been grinding away for a decade, churning out distinctive rhythms, dead cold funky beats with truth to power lyrics floating over the top. In May, she'll release Temple, her fifth full-length album as That & the Get Down Stay Down, the follow-up to 2016's A Man Alive. It's the first album she's self-produced, along with bandmate Adam Thompson.
"I have divided myself into so many selves. I am nervous but hopeful that in belonging to myself, I can still belong to my family, and my Vietnamese community, especially the elders," she said in a press release about the album. "I believe that shame has made my work more general when I've always wanted to be specific. This record is about me finally being specific. If you listen to my music, I want you to know who you are dealing with."