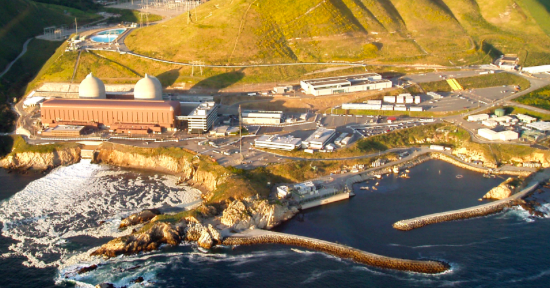 The San Francisco Public Utilities Commission is facing an unusual choice: PG&E wants to give the city's clean-power agency $1.4 million worth of free power a year – from the Diablo Canyon nuclear plant.
That would violate Clean Power SF's basic charter. It would undermine efforts to shut down the dangerous plant. But the PUC is considering accepting some version of this deal.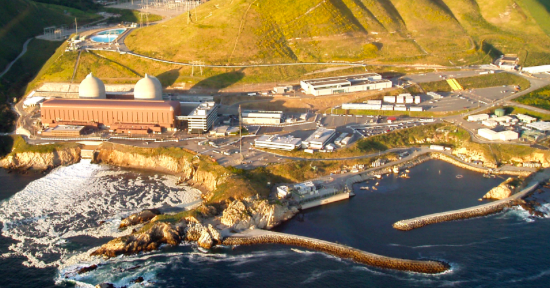 San Francisco is not the only Community Choice Aggregation entity with this potential deal; there's a detailed story in the East Bay Express about Alameda County's proposal (which the county ultimately turned down).
The reason this "free" power is available is a bit complicated, and gets into issues around the definition of "green" power.
PG&E claims that nuclear energy is environmentally sound because it generates no greenhouse gases. That's not entirely true – and in every other way, it's an environmental disaster.
"It doesn't qualify as green energy under state regulations," John Rizzo, a leader in the SF chapter of the Sierra Club, told me. "It's dangerous to produce, it creates highly toxic waste and there's no way to get rid of it."
Also: the Diablo nuke is perched over the Pacific Ocean, on top of an active earthquake fault.
When cities and counties in California started forming clean-energy co-ops, PG&E took a financial hit: The company had long-term contracts to purchase power at high rates, and has lost about half of its customers to the CCAs.
So the state regulators allowed the company to charge "exit fees" to the CCAs – and they can be steep. Under tremendous pressure, the California Public Utilities Commission finally agreed last year to force PG&E to give some power to the community aggregators in exchange for those fees.
And since nobody else wants the nuclear energy PG&E is producing, that's what it it's offering San Francisco.
(I shouldn't say "nobody;" San Jose Clean Power took the deal. But the majority of CCAs are rejecting it.)
A resolution addressing the issue was on the SF PUC agenda today, but it's been pulled so that activists can meet with staff and express their concerns.
The resolution sounds totally innocent: It's states that it would
Confirm and clarify existing Commission policy that CleanPowerSF will not procure specified sources of nuclear energy as part of its energy portfolio to serve its retail customers.
But when you click through and actually read the language of the resolution and the staff analysis, it's a bit more complicated. Staff is suggesting that CPSF could go ahead and take the nuclear power from PG&E – and then resell it to someone else, bringing in as much as $1.4 million a year in revenue:
Reselling  the nuclear  energy  allocation could  provide incremental revenue  to  CleanPowerSF, assuming  a  buyer could  be  found. This  revenue  could be  as  much as  $1.4 million  in 2020  (at  an estimated  premium  of $4/MWh),  which could  be used  for  thebenefit of  CleanPowerSF  customers (e.g.,  to  provide pandemic-related  rate  relief, build CleanPowerSF  financial  reserves,  or  acquire  additional renewable energy).  If  CleanPowerSF were  to  accept and  re-sell  its allocation  of  nuclear power, this power would not be a "specified purchase" for retail use and would  not  appear as  part  of CleanPowerSF's  Power  Source Disclosure and GHG reporting requirements.
Under the resolution, if the city can't find a buyer in advance for the nuclear power, CPSF wouldn't accept it in the first place.
Then there's another staff argument: If SFCP takes the energy from the nuke, then PG&E won't be able to claim as much of its power if GHG-free:
Accepting  the GHG-free  attributes  from PG&E  would mean  that PG&E could not claim this energy as part of its electricity mix, which reduces PG&E's  GHG emissions profile. Even though CleanPowerSF customers  pay  for the  above-market  costs of  this  energy through  the  PCIA, PG&E  has  claimed this  energy  as part  of  its electricity  supply mix  in  recent years  and  will likely  claim  all of  the energy produced by these resources during the first half of 2020.
That only matters if you think anyone seriously considers nuclear power these days as an environmental sound option.
Taking and selling the dirty energy, even for one year, would tie CPSF's budget to the nuclear industry – and once revenue sources become part of a public agency's budget, they're hard to get rid of.
"We should not be part of the nuclear industry," Rizzo said. "San Francisco shouldn't be propping up Diablo Canyon – we should be pushing to shut it down."