Back in the early 2000s, staff and leaders at Berkeley Repertory Theatre started thinking about how they could be more responsive to the world around them.
"We wanted to be expansive, and the canon can be limiting," said Madeleine Oldham, the theater's resident dramaturg and director of The Ground Floor, Berkeley Rep's Center for the Creation and Development of New Work.
Figuring how they could best support new playwrights was a gradual process with a lot of conversations, Oldham said. Before she came to Berkeley Rep, there was an initiative to support 50 new plays in the next 10 years, and she says things were going well with a mixture of developing new works as well as staging classics, when the economy tanked in 2008, affecting the theater.
"We had a couple years of not such robust activity as we would have liked," Oldham said. "Then we all looked at each other and said, 'This doesn't feel good. We need to do something.'"
That's when they developed the the Ground Floor program, which, among other things, has a summer residency, where artists come together to work on project and share a meal at the end of the workday. Oldham says they developed the program after listening to playwrights and looking at similar programs around the country.
"We asked a lot of artists, 'What do you need?' and almost across the board the answer was time and space," Oldham said. "We also looked at other new play development places around country, and a lot of people are doing things that are working. We took ideas from a lot of other folks who'd be doing this a lot longer."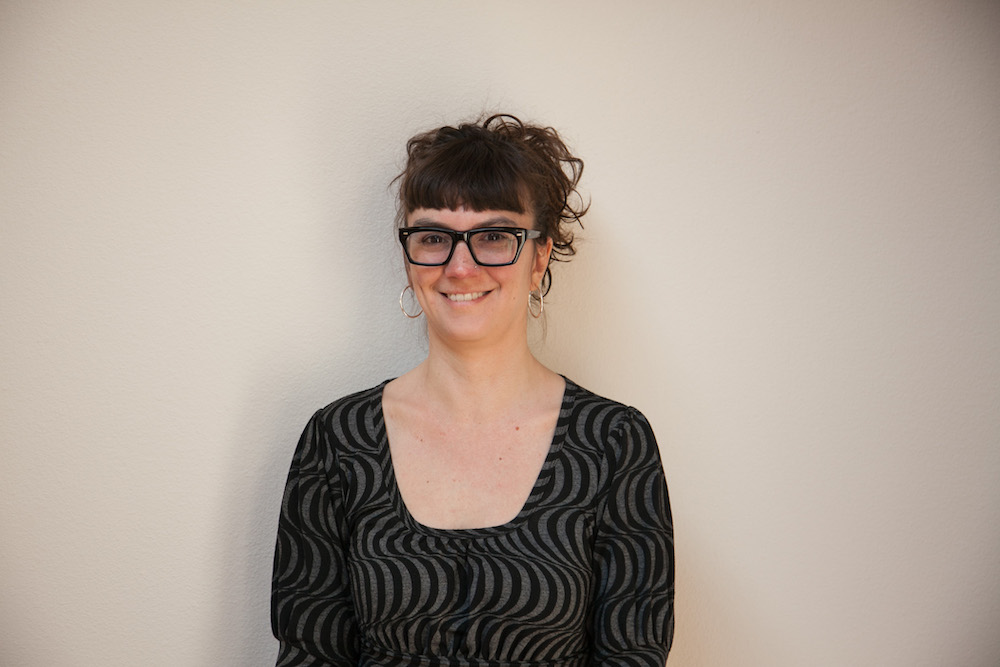 Oldham says at first they were using every available space, including the fitting shop and the offices of Tony Taccone (then the artistic director) and Susie Medak, the managing director. 
"The result was amazing. It worked beyond our wildest hopes," Oldham said. "It cannot be overestimated the power of human beings in proximity to each other, which is ironic in this day and age."
Residents in the summer program have included John Leguizamo, working on Latin History for Morons, and Jackie Sibblies Drury, writing her Pulitzer-prize winning Fairview. The program has been critical for the development of plays that went on to be successful beyond Berkeley, such as Julie Cho's Aubergine, Lauren Yee's Cambodian Rock Band, and Anna Deavere Smith's The Pipeline Project.
The Ground Floor summer residency didn't happen last summer for obvious reasons, but this past summer, artists came to the theater's the Harrison Street campus, where they could work outside. One of them was Dawn L. Troupe, who was adapting her film, Riding the Light, to the stage.
Troupe, who had been at the residency before as an actress, including working with Rachel Chavkin and Dave Malloy on musical Moby Dick, loved being there as a playwright and getting to work in person (after months and months of weekly Zoom meetings) with director, Jeff Liu and the musician Adrienne Shamszad.
Troupe says her piece, a musical about a Afro-German prodigy who connects to her ancestors through astronomy and astrophysics, came out of her love of Alfred Einstein.
"I've always been a fan of Einstein – I loved that he was an advocate for educating not just those with money," she said. "He taught in a Black university, and he would work with young women and that always intrigued me."
Troupe said the idea for Riding the Light came when she found out Einstein had a daughter, Lieserl, with his wife before they were married and gave the baby up. No one is quite sure what happened to her.
"It made me think of all those little girls without their fathers, and what shame does to the best of us," Troupe said. "I had a dream one night where I met with Lieserl, and I had to write this piece."
Troupe says she's thankful for the time to work on the piece (which has changed somewhat) with her collaborators, as well as getting to be around other playwrights.
"Here's what The Ground Floor offers—it gives space and opportunity to people who need it and desire it," Troupe said. "Many of us think it's for those who are already accomplished, but it's a ground floor effort to promote a piece of art."
Artists interested in applying for a residency for next summer can find more information here.