Welcome back to Good Taste! This week's column shares the secrets of a field trip to the Napa Valley and several opportunities to try something new right here in San Francisco.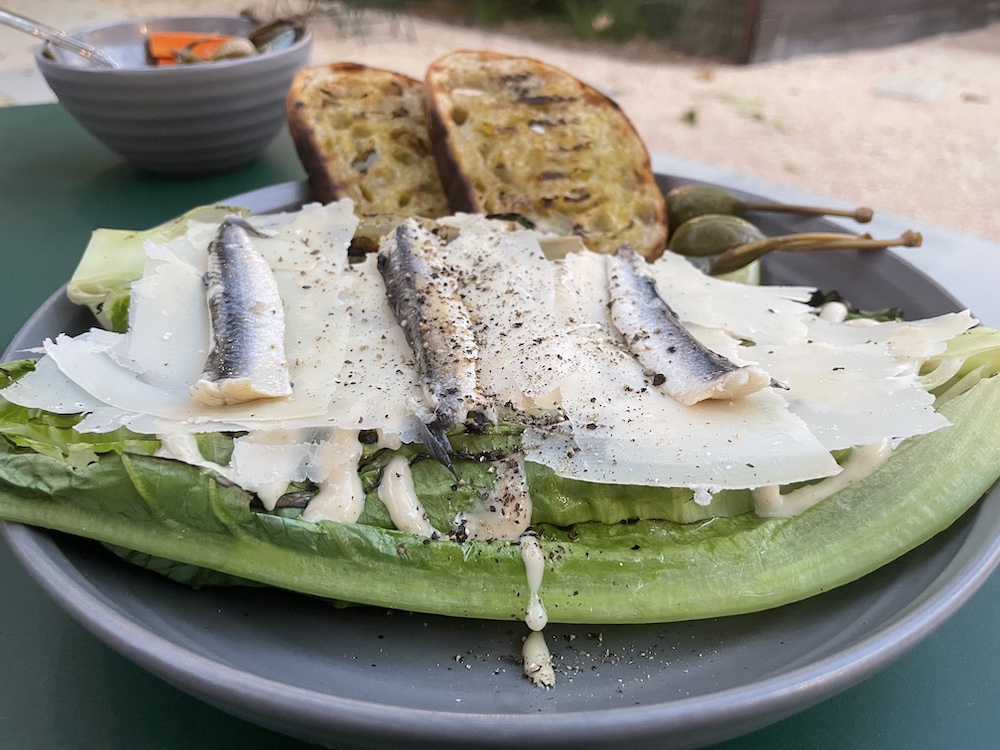 Field trippin': Thanks to an invitation to spend a night in the newly remodeled Calistoga Motor Lodge and Spa and have dinner at its new restaurant Fleetwood, I got to leave my cave for the first time in 50 years and explore a part of Napa Valley that I'd previously never seen outside of the mineral spa postcards that my late great aunt used to send me every year. I wasn't sure how I'd feel about staying anywhere outside of my house these days, but the property, which now bills itself as a "motique," was crispy, super cute, and (most importantly) clean. If you want to visit the area and aren't a baller with the Four Seasons on speed dial, this is a place worth considering. The property will continue to expand and offer more amenities in the coming years, but for now, the soothing mineral pool and jacuzzi are enough to put city stresses on pause.
Fleetwood opened for dinner for the first time in June with a menu centered around wood-fired pizza, pasta, and steak. However, the leading lady of my dinner there was an oak-grilled heart of Romaine with whole caper berries, imported Italian anchovies, and Caesar dressing that would almost be an insult to call a mere Caesar salad. The small operating team runs the restaurant with a lot of obvious pride, and it felt good to eat there. You can see the rest of my Fleetwood dinner on my Instagram page.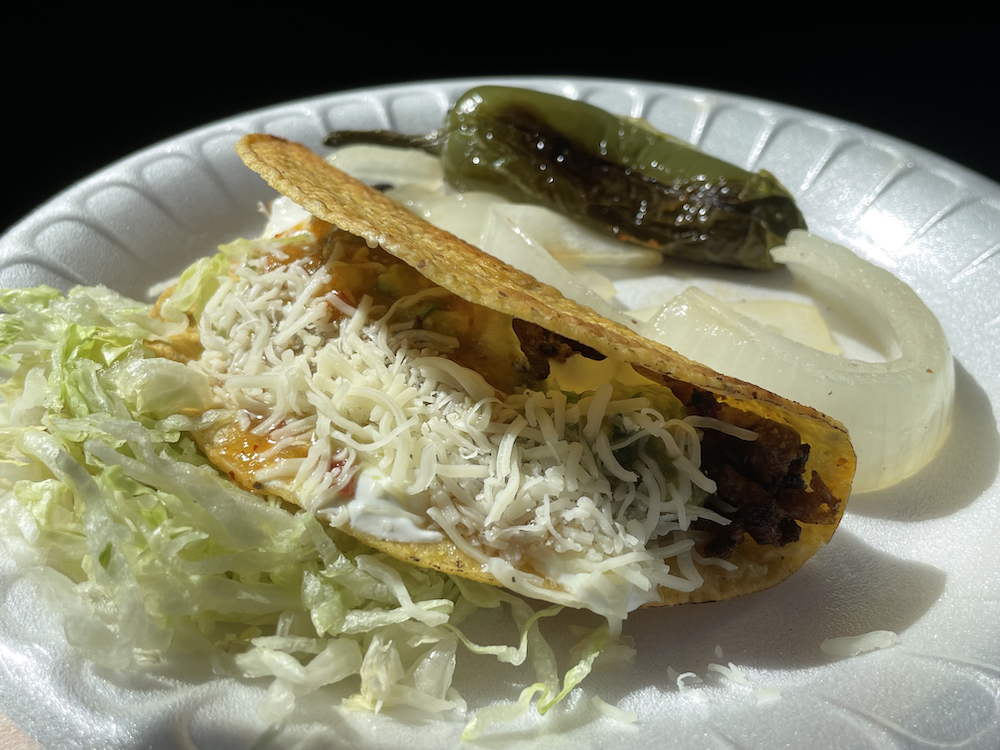 Visit Napa Valley published a 13-stop Napa Valley Taco Trail in May, and while I consulted it for my field trip, I thought it would be really fun if I could find anything new to actually add to the map. One hungry night, I searched Instagram for tacos in Calistoga and came across Birrieria Guzman, which appeared to be a food stand that started operating in town and at pop-ups over the summer, but offered no published address. 
The day I hoped to slide into Birrieria Guzman's DMs and order birria tacos and pizza was October 4, the "day Facebook went dark," as CNN put it. Since Instagram was part of the same outage, we drove around the center of town with our old-school raver instincts and tried to see if we could smell any sizzling meat. We stopped into the Visitor's Center and asked everyone we met around town if they knew about this, but only got puzzled looks.
When I finally reached Birrieria Guzman via DM the next day, Mr. Guzman informed me that these clandestine Calistoga services are part of a run-up to opening a food truck in Stockton in November. They'll still be serving a few times in Calistoga this month, if you're going to be in the area. Alas, I couldn't contribute a permanent new stop to the Napa Valley Taco Trail, but I sure had fun trying!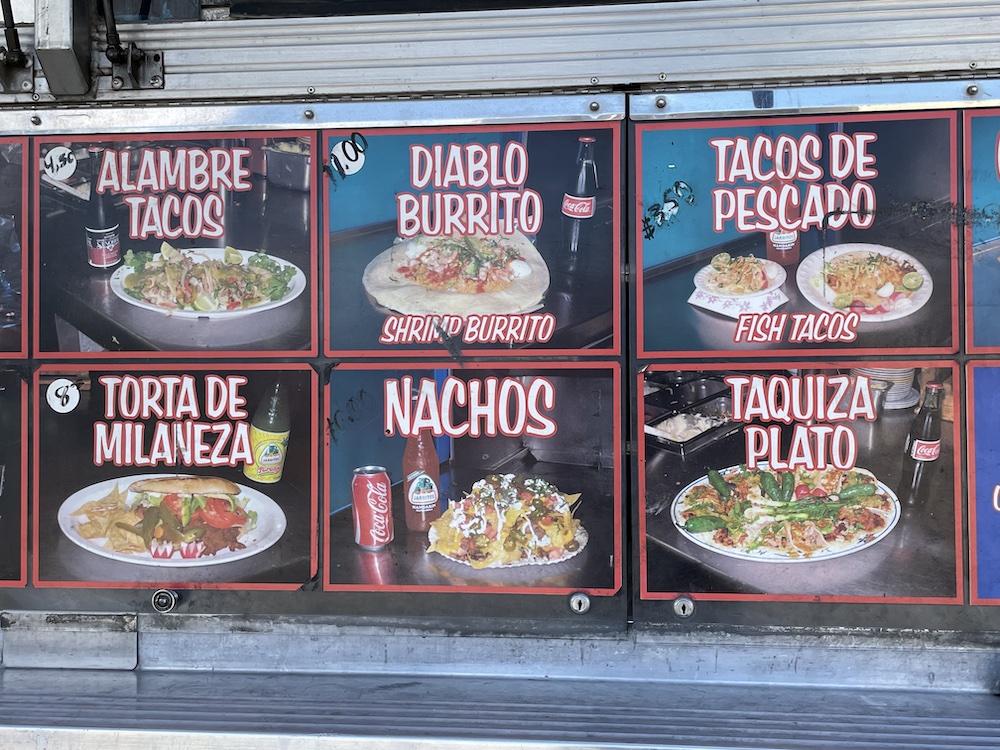 We managed to make two stops on the Napa Valley Taco Trail in our 24-hour visit, and they were both excellent. Calistoga's OG taco truck La Gitana is the northernmost stop. It's only open for lunch, but I'm giving it a flash rave review for my crispy taco al pastor and wish I had the opportunity to try more than one item. Tacos Garcia is a truck that's parked four blocks from the French Laundry and open for both lunch and dinner. I had my first taco campechano, which had chorizo, carne asada, and chicharrones (fried pork belly, rather than rinds) and honestly, I will go there a million more times before I go back to TFL. The truck is the outgrowth of a former family restaurant that unfortunately burned down in 2012. I wish I'd bought a dozen more to take home.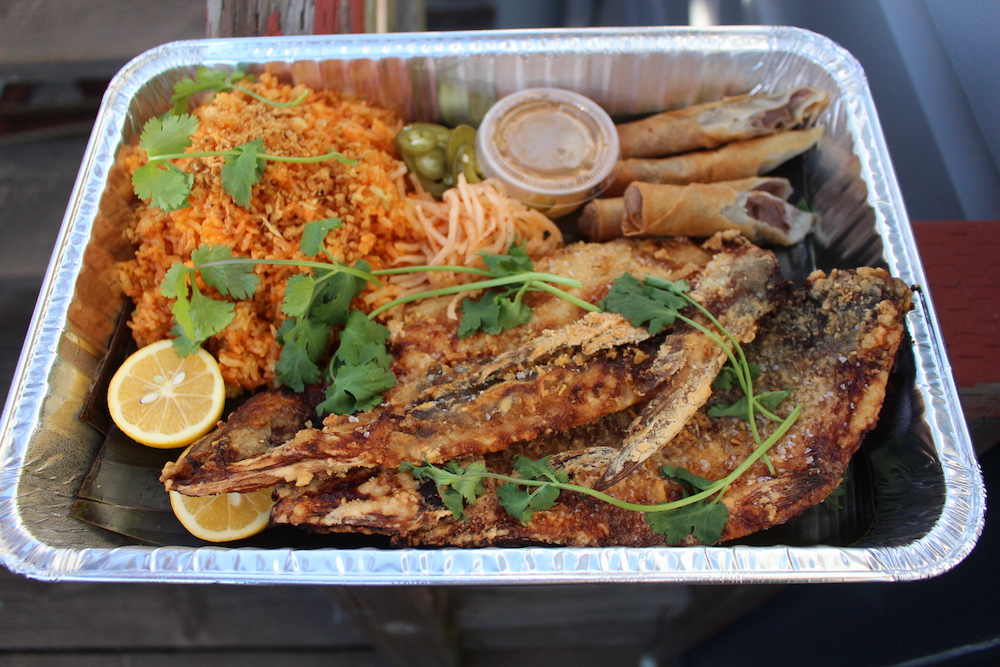 Look who's back! So happy to see that Filipinx night market Undiscovered will host a Culture Crawl across 10 different outdoor and indoor spaces in the SOMA Pilipinas Cultural District on Sat/16. You can check it out for free and graze as you go from 16 different food vendors, including personal favorites that I was early to cover before they blew up, like Sweet Condesa, Uncle Tito, Marley's Treats and Al Pastor Papi. There's also a Food Passport that you can purchase in advance that will allow you to try 10 exclusive dishes (six savory and four sweet) that won't be for sale otherwise.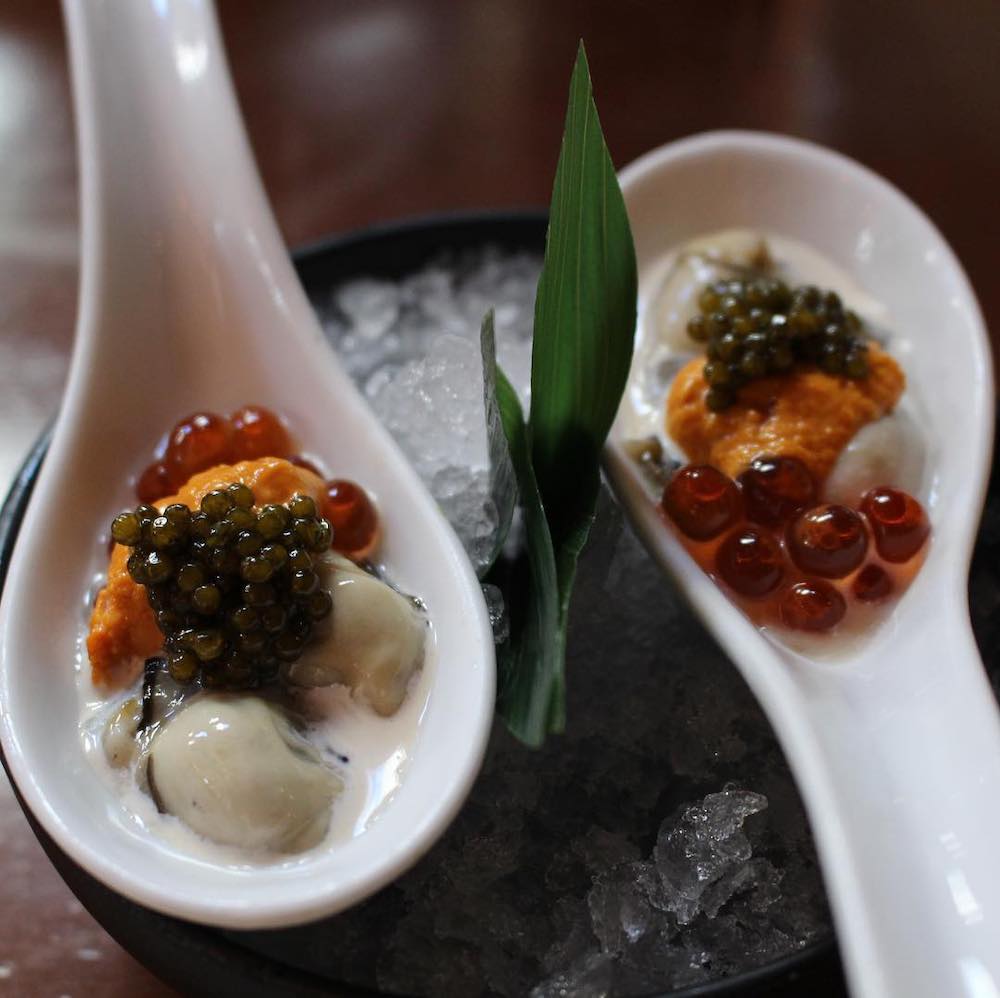 Let's make a deal (again): The Golden Gate Restaurant Association (GGRA) is hosting a second SF Restaurant Week this year. It runs from October 15-24, with participating local restaurants offering prix fixe specials for lunch (for $10, $15 or $25) and/or dinner (for $25, $40 or $65). Each restaurant chooses its own price level and whether a meal is offered for takeout, outdoor dining, indoor dining or D: all of the above. 
I ran through the long list of restaurants who are involved this year in order to offer you some personal hot take quick picks of their SF Restaurant Week menus. I saw a lot of solid restaurants that are participating and I'm so glad they're still in business. For lunch, I would suggest heading to the La Cocina Municipal Marketplace for Teranga's menu ($15) of a Senegalese vegetarian stew called Maafè with a ginger and white hibiscus cooler. For dinner, Ritu Indian Soul food's menu ($40) looks really good, and there's a $24 wine pairing you can add onto your meal. I'm also lusting after pretty much all the course choices offered by PABU Izakaya ($65). There are both surf and turf options to mix and match, and if you are into the former, the Happy Spoon (uni, ikura, tobiko, ponzu and creme fraiche, pictured above with optional caviar supplement) appetizer is a bucket list SF bite.
Visit California Eating for more food picks by Tamara.