One of my very favorite spots in SF—and last-minute holiday gift utopia—Fog City News announced it will close on December 31. Now where in the heck am I going to get my divine local chocolates and copies of Italian Vogue?
The lush, downtown European-style newsstand and chocolate shop (a perennial Best of the Bay winner) had just celebrated 20 years in 2019, before the pandemic hit and sweets hit the fan.
But that's not why owner Adam Smith is closing up shop, he says. "Ultimately, I accomplished everything that I set out to do with Fog City News (and some things I had no idea I was setting out to do!) And now I'm ready for a new chapter," he told SF Gate. "I feel lucky to be riding off into the sunset on my own terms."
The store—which stocked hundreds of magazine titles alongside greeting cards and exotic and local chocolates—was pretty much the last of its kind in terms of newsstands. It offered a grand, in-person shopping experience with very helpful staff in a lovely room with "plush wall-to-wall carpeting, alabaster pendant chandeliers, crown moulding, custom oak cabinetry, gold foil storefront lettering, 'old-timey' background music, and antique artifacts that evoke a bygone era," in Smith's own, perfectly descriptive words.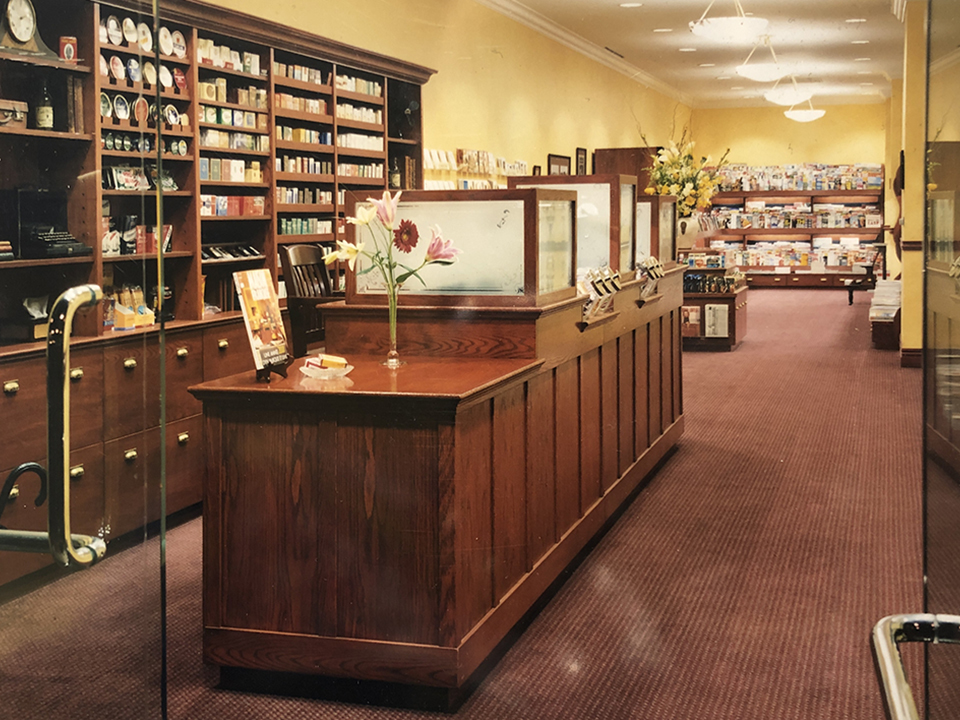 Smith and his staff have been incredibly knowledgeable about chocolates—Gary Guittard himself praised Smith's industry foresight, pointing out that Fog City was among the first stores to offer a broad selection of artisan bars, long before Dandelion and Recchiuti were regularly seen on store shelves.
The outpouring from regular customers at the news was swift and overwhelming, in emails and letters that Smith shared with me. "I am so very grateful for Fog City News," wrote one fan. "It was an anchor of chocolate, culture, and candor for me. A warm, safe and creative place during some of the toughest corporate days, as well as some of the brightest and inspiring ones."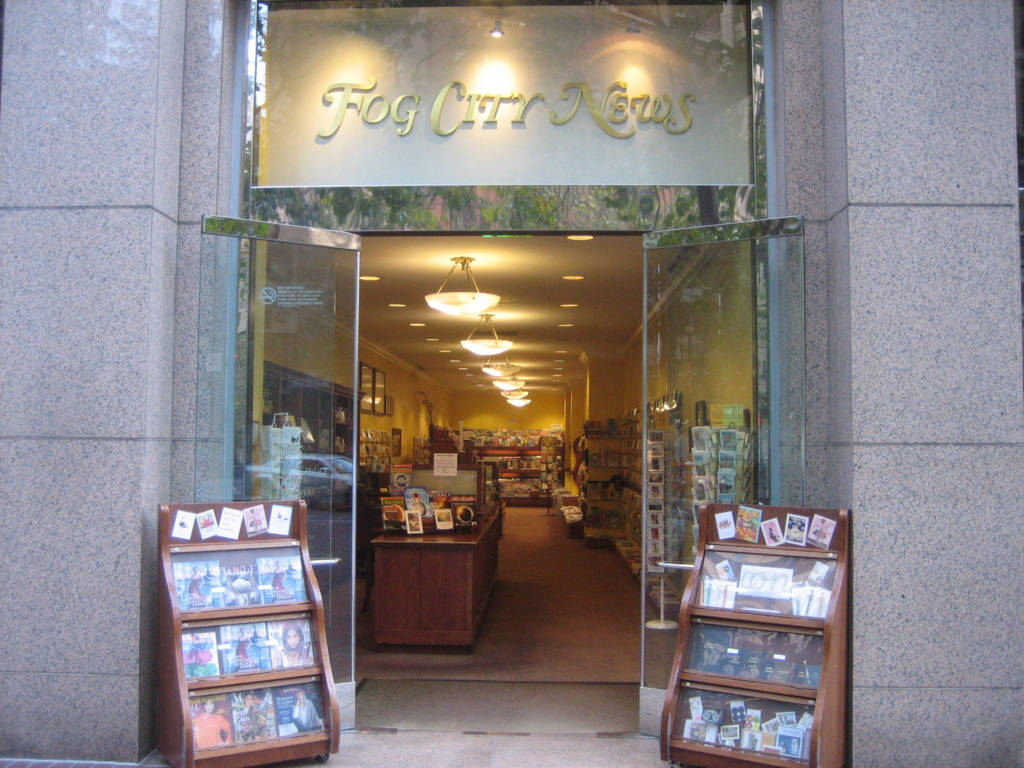 Another wrote, "Your store gave me a feeling of comfort and normalcy during 10 years of jarring ups and downs in my career in San Francisco. I'll miss you and the store, but I'm glad you can retire from retailing on your own terms."
"Well that's a bummer, even if you enrobe it in a lot of chocolate," wrote a third. And it is. Adam and co. have always been wonderful and vocal supporters of the local independent scene, including the Bay Guardian and 48 Hills.
So get there in the next two weeks (455 Market, SF) and pick up some smarts and sweets. Good luck to Adam and staff in their future endeavors. I'll be over here weeping about losing another magical place in the city.
You can read more about Adam and Fog City here. Below is a list of facts about the store:
Fog City News Fun Facts, November 8, 1999 – December 31, 2021
920 square footage
6042 store days
103 employees hired
17 age of youngest employee hired
65 age of oldest employee hired
$6.75 Hourly minimum wage in San Francisco in 1999 $16.32 Hourly minimum wage in San Francisco in 2021
6010 checks written to vendors
277 store newsletters written
150+ appearances by chocolate producers, publishers, greeting card artists, and authors 22 consecutive number of annual Best of the Bay reader poll wins
0 online transactions
Chocolate
5000+ chocolate bars evaluated
50+ different countries' chocolate that has been evaluated
12 different countries' chocolate that is currently carried
8,078 miles that chocolate is shipped from furthest producer (in Dubai, UAE)
2.4 miles that chocolate is shipped from closest producer
450 different chocolate items presently offered
85% percentage of those items that are made by a single person, or a husband-and-wife team
100 unique bars to purchase to become a member of the "Century Club"
26 customers who are now in the Century Club
3 customers who have reached Triple Century Club status
Magazines
80-90 different magazines currently available at a typical Walgreens
150-200 different magazines currently available at a good bookstore
1200+ different magazines currently available at Fog City News
Greeting Cards
120 different greeting cards on display in 1999
1000+ different greeting cards on display in 2021
100+ different greeting cards typically on display with a swear word(s) on them