It took the City Planning Department 18 months to produce the report on the city's jobs-housing fit that the Board of Supes asked for, but it came out a few weeks ago, and it contains no real surprises for people who have been paying attention to the city's housing crisis.
I will summarize:
The city has failed to produce anywhere near the amount of affordable housing that's needed for the employment growth over the past decade. As a result, 37,000 low- and moderate-income households left town, and 60,000 high-income people moved in.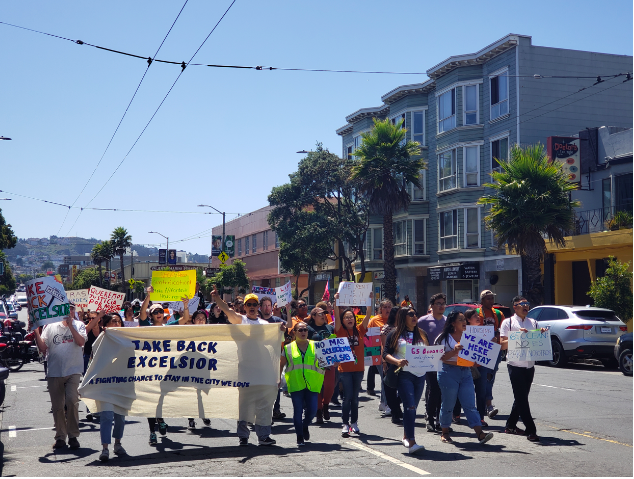 If you look at how much market-rate housing the city has approved for the future, the city has approved 85 percent more luxury housing that it's projected to need, but not enough affordable housing to meet the demand.
Of course, a lot of that new high-end housing that is already approved may never get built. It's not the Nimbys who will cause that (remember, we are talking about almost 30,000 new units that are approved and entitled right now, but have not broken ground). Developers only build when the return on investment is high enough; in some of these projects, the financing isn't there, or won't be there, or the developers aren't sure the demand will be there in a post-COVID world.
None of that has anything to do with CEQA, red tape, neighborhood opposition, or any of the other factors that the Yimbys complain about.
It's just capitalism, stupid.
The Board of Supes Land Use and Transportation Committee will hold a hearing Monday/13 on the report, and I hope some of the members ask the serious questions:
How are we going to make sure that new jobs are linked to new workforce housing? What are we going to do about all those entitled projects that aren't getting built?
And does anyone really know what kind of employment growth the city can expect in the next five years? (For decades, city planners have used projections dreamed up by economists for what sort of job growth will be happening in the future. Often, those have been completely wrong. When it comes to a post-COVID city, the only honest economists are the ones who say we have no idea at all. It's just guesswork.)
That hearing starts at 1:30pm.
The Planning Commission holds a hearing Thursday/16 on the city's new Climate Action Plan, which includes a lot of bold new goals but not a lot of implementation legislation. Among the items of interest to the planners:
Transportation & Land Use: Invest in public and active transportation projects; Increase density and mixed-use land near transit; Accelerate adoption of zero emission vehicles and expansion of public charging infrastructure; Utilize pricing levers to reduce private vehicle use and minimize congestion; and Implement and reform parking management programs.

Housing: Increase compact infill housing production near transit.
The plan also calls for the city to build 5,000 new housing units a year, 30 percent of them affordable. The city, of course, doesn't build any housing at all; developers do. And as we just mentioned, the private market doesn't respond well to climate plans.
At this point I don't think I have to say that putting compact infill housing near transit makes sense only if the housing is affordable to people who are actually going to take transit. "Pricing levers" that don't account for income inequality can be terribly discriminatory.
And "investing" in public transit involves raising and spending public money. Which is all good, but requires city officials to make difficult decisions.
The commissioners have no formal role in this process, but it's a public hearing and a chance for people to weigh in on the plan.
The Board of Supes Rules Committee Monday/13 will do something that the supes don't do enough. It will hold an investigative hearing on the possible conflicts of interest of Board of Appeals President Darryl Honda.
The agenda item reads like this:
Hearing to exercise the Board of Supervisors' unlimited power of inquiry in the pursuit of information on the potential failure to disclose conflicts of interest in the actions of Board of Appeals Member, Darryl Honda; and requesting Board Member Honda to report.
The item is correct—the supes have unlimited power of inquiry when it comes to city officials, spending, and activities. We don't see many of these types of hearings, but the Rules Committee seems a perfect place to start doing more.
And there's a long list of conflicts, corruption, and other problems that would be excellent subject matter.
That hearing starts at 10am.