Robert Battle, the third artistic director of the Alvin Ailey American Dance Theater (after Ailey himself and Judith Jamison), just celebrated 10 years with the company. battle has garnered praise for his innovation as well as his preservation of the legacy of the storied dance company—one critic for the Washington Post wrote, "Ailey is doing what few major dance organizations do: It is keeping pace with the times, and the conversation."
That's what Battle aims to do.
"I think that's seen as the strength of the company. We embrace the past, present, and future and none can exist without the other," he said. "I'm seeing it all as relevant and a part of the power of our expression and trying to think about how to make that visible in the repertory. The legacy is part of the joy and strength of what we do as opposed to being homework."
That joyful legacy will be on display at Zellerbach Hall, as part of Cal Performances, March 29 through April 3.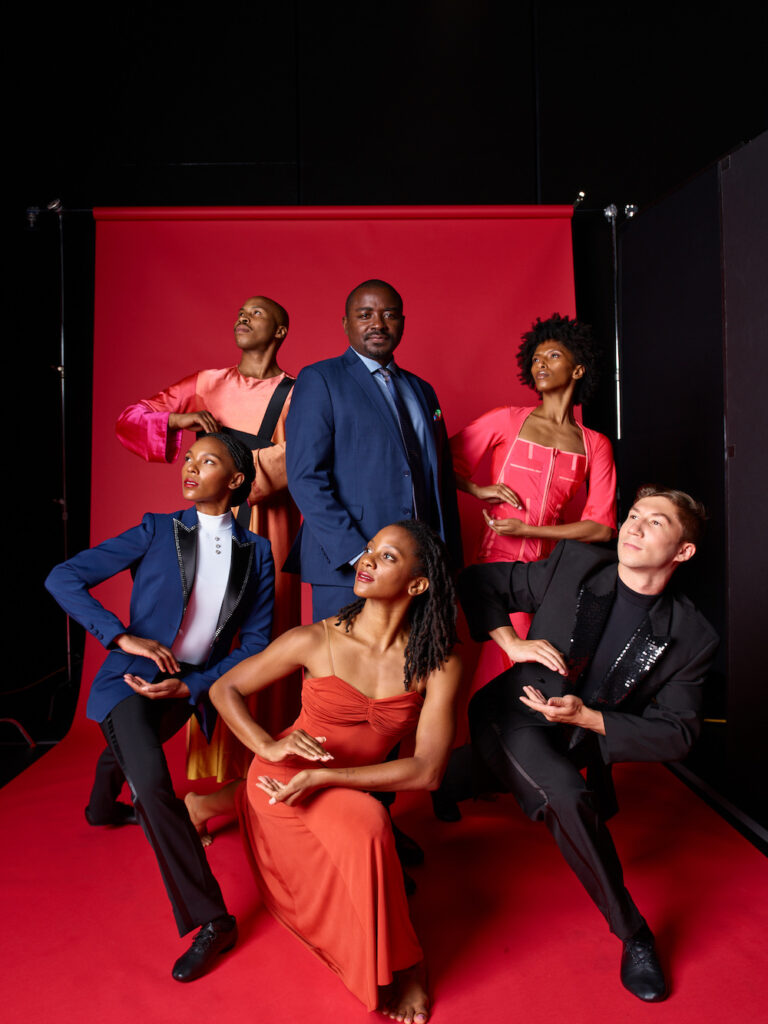 On opening night, the company will perform Battle's works set to music that includes Nina Simone, Ella Fitzgerald, Leontyne Price, and Stevie Wonder. Battle calls this the soundtrack of his life.
"Nina Simone was a great singer; I learned about her role in the civil rights movement and how she used her role for change. Ella was the first lady of song. And Stevie Wonder—there are all these timeless voices that are unmistakable in the history of this country," Battle said. "I was attracted to music before dance even. A lot of this generation may not know Leontyne Price and how important her voice was in opera. When I saw her, it was first time I saw a Black woman singing opera, and it was almost as if that voice could touch God. Music really is at the core of why I choreograph."
The company will also perform acclaimed hip-hop choreographer Rennie Harris' work Lazarus, which he created in 2018 for the company's 60th anniversary.
"It's a work inspired by life of Alvin Ailey, who is how we got here and on whose shoulders we stand," Battle said. "Rennie Harris uses street dance as his form of expression and it's our first ever two-act work. The audience gets very excited seeing Alvin Ailey's journey. In the first act, it's about the civil rights era and images of lynching and people being hosed, and the second act is so uplifting. He's still here through the work."
Additionally featured is Cal Performances co-commission Holding Space by Ailey resident choreographer Jamar Roberts. The work had its online premiere last year, but this is the first time it will be done live on the West Coast.
"Jamar is a brilliant choreographic voice," Battle said. "Holding Space was made during the pandemic when we had to hold space for each other with both physical distancing and being isolated, so there's a double meaning, and it's a work unlike any other."
Battle's For Four with music by Wynton Marsalis, was created on video during the pandemic like Holding Space, and it will also be part of the program on the opening night with a selection of Battle's works over the years, starting in 1999. The company will also perform Ailey's 1960 classic Revelations that night.
Battle says he's excited for this.
"Maybe before we were locked down and everything we've been through as a country and a world, I would have been more fearful to have my work on stage with this brilliant masterpiece [Lazarus]," he said. "Now I accept it, and I'm more conformable as a creative. These works were made in such different times in my life, and it's kind of fun to go on that journey."
Battle also says he looks forward to the dancers being back onstage.
"When you see how they weathered the storm and see them back in their element and how they didn't miss a beat, it's quite powerful and exciting," he said.
ALVIN AILEY AMERICAN DANCE THEATER performs March 29–April 3 at Zellerbach Hall, Berkeley. More info here.