Welcome back to Good Taste, your weekly menu of food fun in the Bay Area. Today, we're skipping all the nonsense and going straight to dessert!
Luis Villavelazquez is ready to bring some fun to the Tenderloin. He'll open up his neighborhood pastry and dessert consultancy Les Éléments to the public later this month for a series of intimate and playful weekly multi-course dessert tasting events, the likes of which aren't available anywhere else in San Francisco. 
As a longtime City College instructor, Villavelazquez has taught a lot of San Francisco's pastry professionals how to make desserts that dazzle (and are cost effective for restaurants). His own resume as a pastry chef includes past work at Absinthe, Arlequin, China Live, Eight Tables, Ozumo, and defunct classic spots such as Citizen Cake, Orson, and La Folie. Known as a creative talent, he is free to push past previous boundaries in his own space.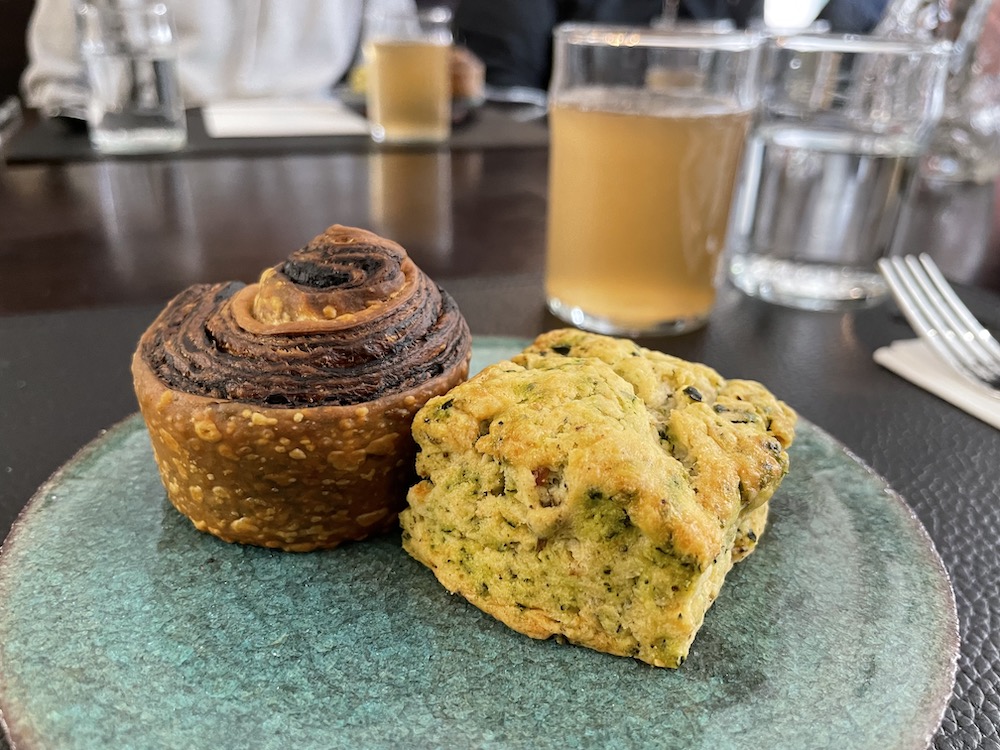 I was fortunate to see the beginning of this new experience on Saturday when Villavelazquez invited me to a preview of his first tasting menu, which begins at 7pm on Saturday, March 26. If multiple courses of dessert sound like a sugar rush, don't worry—his presentation doesn't go overboard, and even begins with a "pre-dessert" course, currently a soft and crispy black garlic pain au lait and a lush Farmstead Creamery biscuit with stinging nettles.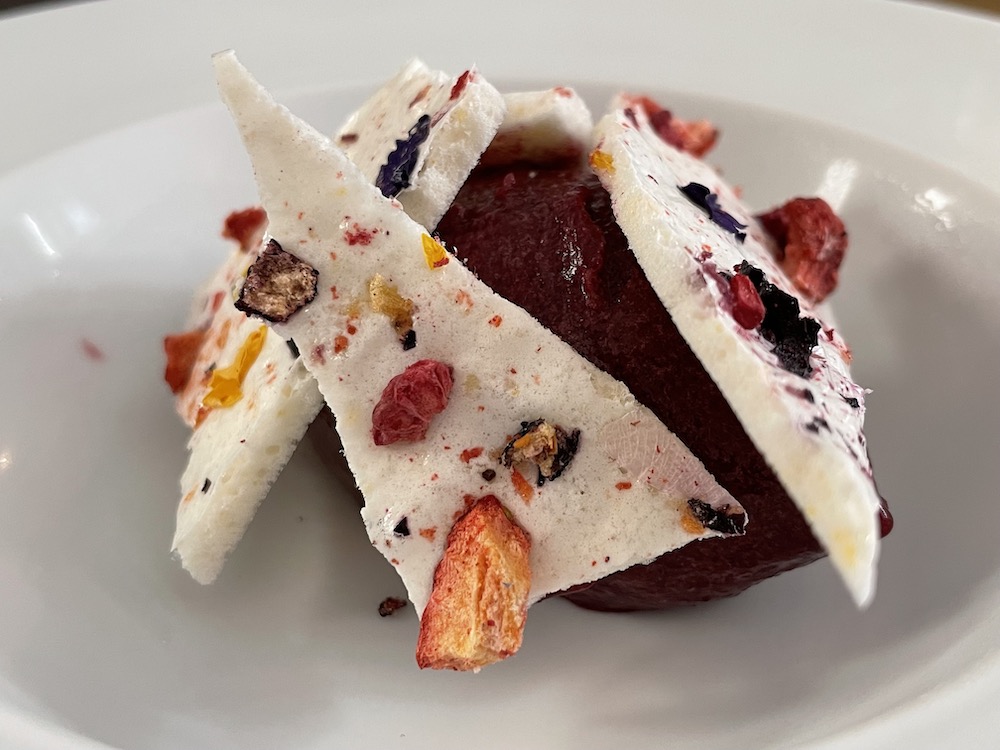 The black currant sorbet that follows is also not particularly sweet, so you can continue to pace yourself. The deep dark fruit flavor is set off with aged raspberry vinegar and pieces of vegan meringue dotted with crumbles of freeze dried fruit.
The next course is "crème brûlée," and I wondered why it was listed with quotation marks before Villavelazquez served the communal table and answered the question that was in my mind. Instead of a presentation in a ramekin, Villavelazquez's version is a frozen slice of the dessert that's used as a veil for strawberries, huckleberries, and a sauce made of nasturtium, the common edible flowering plant that has leaves that look like lily pads. He torches the sugar on the top right before presenting the dish, so you still get the joy of hitting into a crackly top.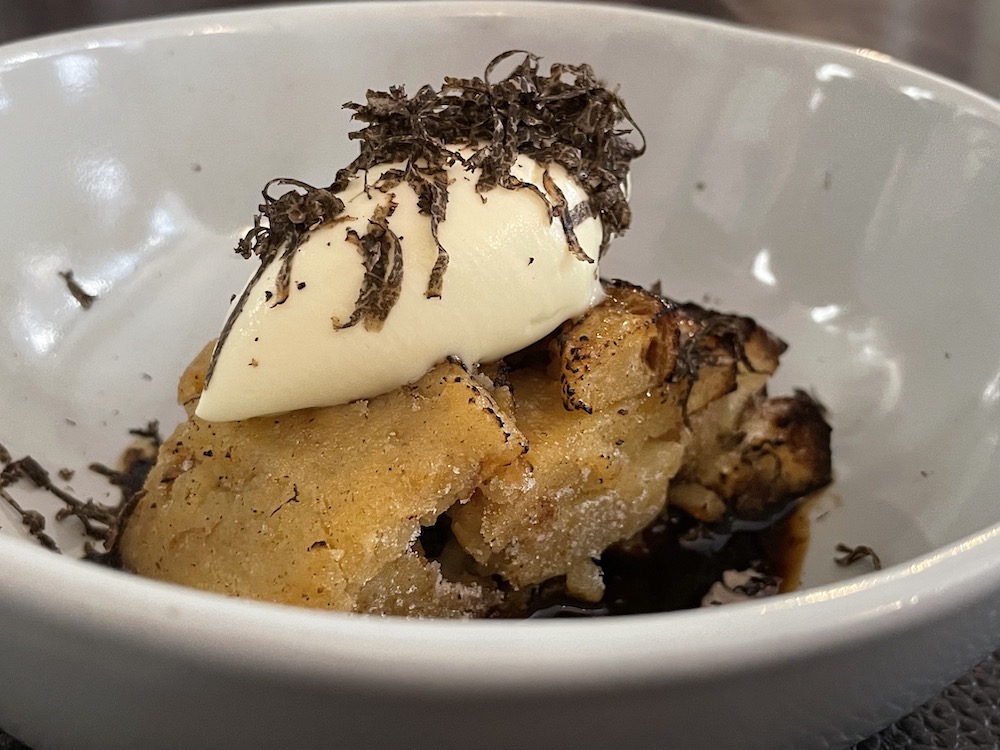 Villavelazquez likened the main dessert course of brûléed bread pudding with pastry demi-glace and black truffles to a steak dish. I imagined pouring the decadent, umami-rich demi-glace over meat and potatoes. He rocks a secret with his bread pudding that makes the dish way more of a superstar than the toothless versions you may see on menus around town.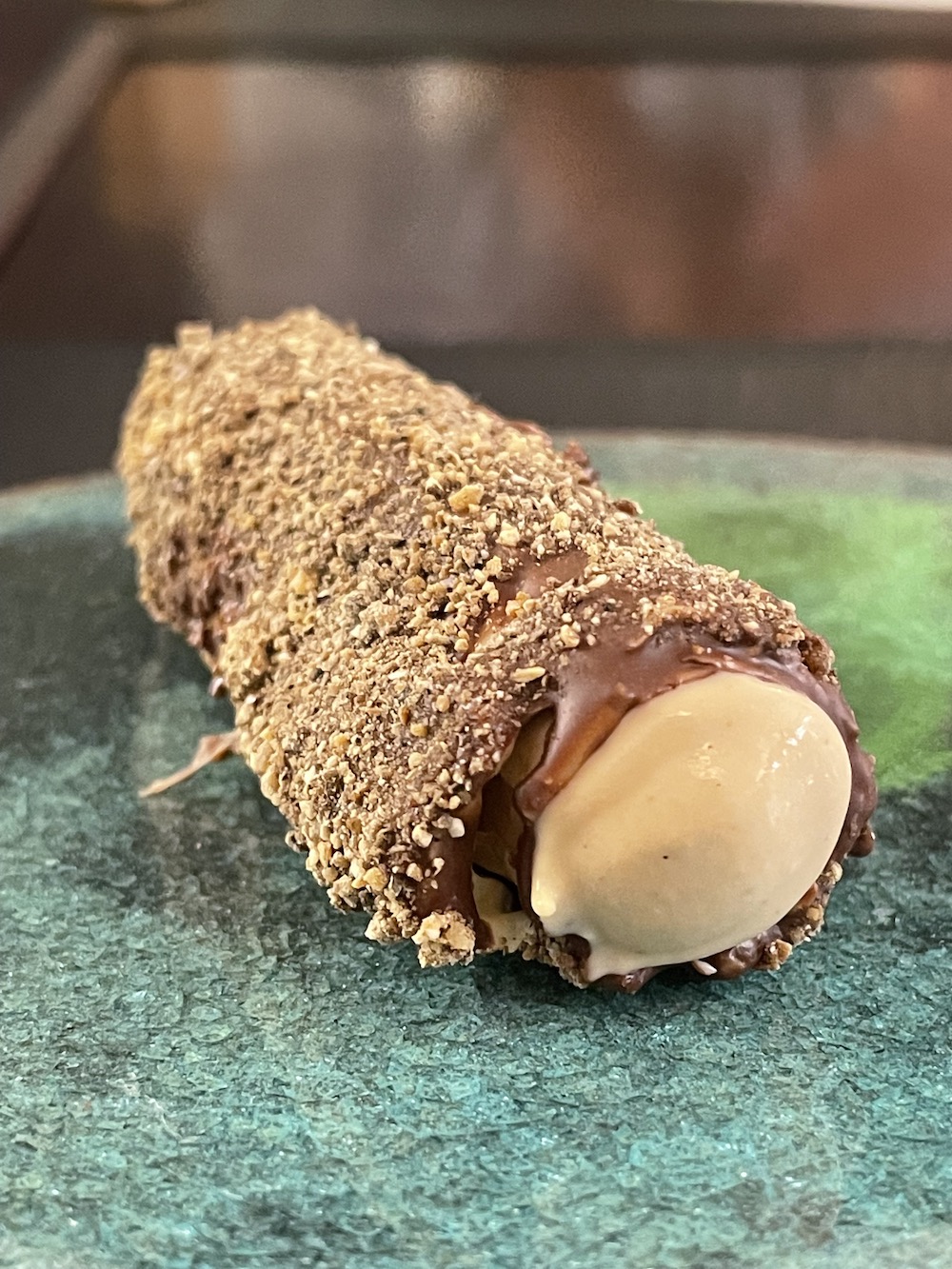 Vegetables are fair game for dessert in this chef's arsenal of memorable ideas—I can still recall what table I was sitting at inside Absinthe when I tried his sugar snap pea ice cream over 10 years ago, for example. He finished the in-person portion of the tasting menu with a fine dining version of a pirouette wafer with a vanilla milk cream and sunchoke skin providing a flaky texture on the outside.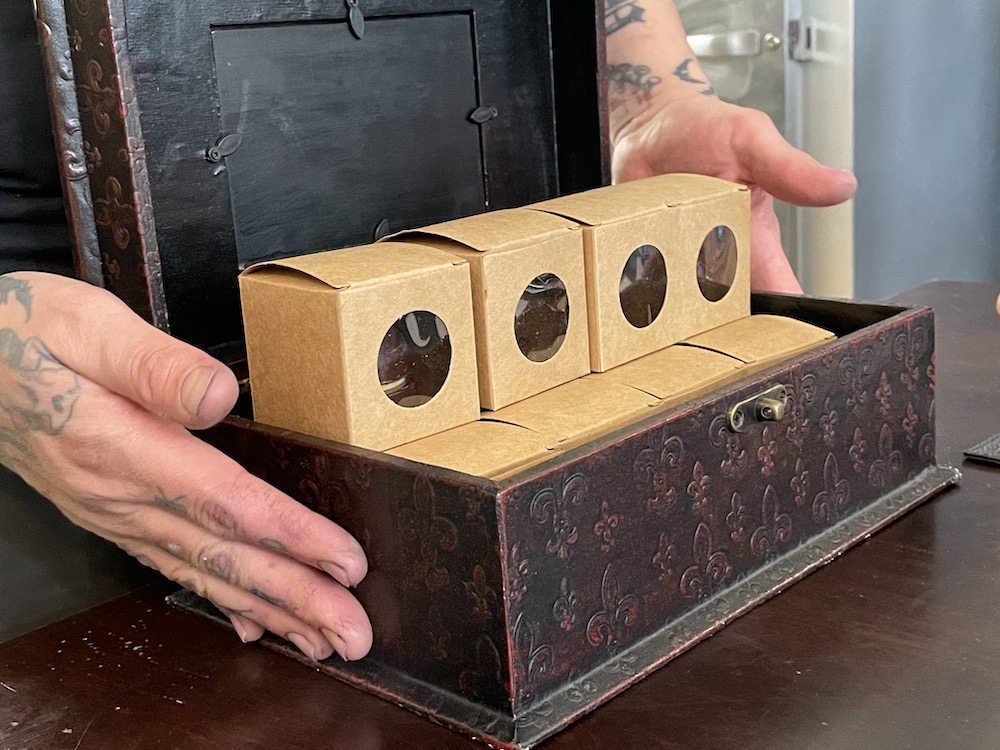 Each dessert tasting menu includes a take-home course. The first take-home dessert of the spring is a chocolate and caramel covered shortbread cookie that I just ate on Ocean Beach in the sunshine, keeping the happy feeling of this meal going.
Villavelazquez wants to establish a new era for the pure pleasure of dessert-centric experiences in San Francisco, beginning with this series of tastings. A prepaid reservation system will eventually be set up, but if you want to attend a seating of the initial run (Saturdays at 7pm from March 26-April 30), the process for the moment is to send a direct message to Les Éléments on Instagram. Each tasting can accommodate up to 10 people, with four window seats and six seats at a communal table.
Discover more sweet finds at Tamara's site California Eating.