I mixed an hour-long, hyphy-themed DJ set live in one take in honor of the premiere of We Were Hyphy, a documentary that will be screening online during the CINEJOY Virtual Fest on April 1-17 (here's the ticket link).
In the process of selecting songs, the mix naturally became a "best of" list of a special moment in time centered in the Aughts, when local artists strived to create a fairly unified and celebratory sound.
Included are songs that influenced or were influenced by hyphy music—like the work of Mac Dre, who was killed in 2004 before the national music spotlight briefly turned to the Bay Area.
If you still don't exactly know what the word hyphy means, you'll understand more about the music and vocabulary part of the culture by the time you finish listening — and you'll also want to check out that documentary for even more clarity. Press play below and keep reading for some background on these hyphy hits.
The Federation — "18 Dummy" (2007)
A love letter to the crazy partying and dancing drinkers of Jose Cuervo 1800 Tequila can achieve, "18 Dummy" encapsulates the energy of hyphy music. Fairfield's The Federation needs to be a prominent part of any discussion on the topic.
Clyde Carson featuring The Team — "Slow Down" (2012)
During the Aughts, Carson made hyphy anthems and also built an energy drink company called Hyphy that is still out there energizing people. "Slow Down" came out 10 years ago, but is still a firm part of the hyphy canon and even started a new dance craze.
The Federation featuring E-40 — "Hyphy" (2004)
Another big song that will make you feel the energy of this movement and clumsily try to nail the lyrics (you won't).
Mistah F.A.B. featuring featuring Turf Talk, E-40 and The Jacka — "Super Sic Wit It" (Remix) (2005)
Oakland's Mistah F.A.B. makes frequent appearances in this set for his huge contributions to the hyphy sensibility. The 2015 murder of legendary Pittsburg rapper The Jacka remains unsolved, and his recorded appearances such as this one are to be treasured. The version included in this mix is an edit by local DJ Audio1.
Keak Da Sneak — "Super Hyphy" (2005)
One of the great linguists of hip-hop is Oakland's Keak Da Sneak, who brought us the word hyphy — this song will tell you about many other expressions that came from his brain. You'll hear him on many key tracks.
Mistah F.A.B. — "Can't Kill Hyphy" (2018)
This is a passionate tribute to Keak Da Sneak, who was paralyzed in a 2017 shooting, by his good friend Mistah F.A.B., who echoes 2005's "Super Hyphy" and highlights its timelessness.
Saweetie — "Tap In" (Dennis Blaze Hyphy ReWork) (2020)
A rapper raised on hyphy, Saweetie flipped Too $hort's "Blow the Whistle" into her sassy baller-getting anthem "Tap In." This remix by BPM Supreme's Dennis Blaze throws even more recognizable hyphy hits into play.
E-40 featuring Keak Da Sneak — "Tell Me When To Go" (2006)
Atlanta's crunk king Lil Jon produced this smash hyphy hit for E-40, and it's a great example of how the West Coast and the South have long been intertwined on the rap music front. Food doesn't slap, but this song certainly does.
Mistah F.A.B. & Turf Talk — "Getz Ya Grown Man On" (Remix featuring San Quinn, Dem Hoodstarz & Clyde Carson) (2006)
East Palo Alto's Dem Hoodstarz created a catchy hyphy classic that was amplified in this remix featuring artists from all over the Bay.
Messy Marv — "Get On My Hype" (2005)
I always loved this party-poppin song by Fillmore rapper Messy Marv and think it deserves to be revived and remembered as one of the best.
The Federation — "Go Dumb" (2004)
You'll hear phrases like "Go Dumb" and "Get Stupid" in a lot of these songs, and they refer to getting loose on the dancefloor. I still favor these songs over ones with Yellow Bus references, which feel even less kind now.
Mac Dre — "Thizzle Dance" (2002)
I don't know about you, but I still unconsciously form thizz faces when I hear some beats that really move me. "Thizzle Dance" is now 20-years-old, but remains impossibly fresh.
Nump featuring E-40 and The Federation — "I Got Grapes" (2005)
Though this song wins the award for most unfortunate line in the whole mix that really didn't age well (you'll just have to hear for yourself), "I Got Grapes" still slaps. Appropriately, the Filipino rapper now has an above-board cannabis delivery service.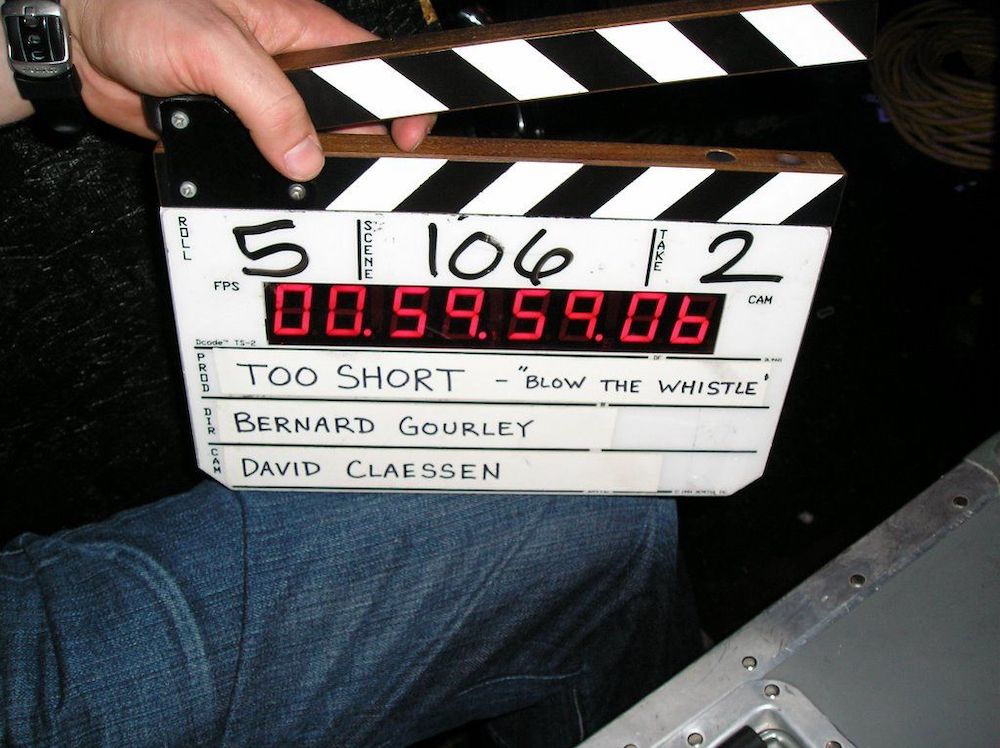 Too $hort — "Blow the Whistle" (2006)
Like "Tell Me When to Go," hyphy's biggest musical calling card was produced by Lil Jon, who once told me that when he was in high school, he rode around in his car bumping Too $hort songs. He also produced the proto-hyphy songs, "Burn Rubber" and "Shake That Monkey." P.S. After you finish this set, listen to my E-40 vs. Too $hort mix, which was recorded last summer before the two friends faced off in a Verzuz battle.
The Pack — "Vans" (2007)
Too $hort took Berkeley High students Young L, Stunnaman, Lil Uno and some guy you may have heard of named Lil B under his wing and helped them parlay this breakout single into a record deal with his Up All Night venture through Jive Records. This song was everywhere when it came out.
Mac Dre — "Feelin' Myself" (2004)
An enduring anthem for self-confidence, "Feelin' Myself" deserves a spot in the Bay Area song hall of fame aside Journey, the Doobie Brothers and such.
The Team featuring Keak Da Sneak, The Delinquents, Richie Rich, Humpty Hump and MC Hammer — "It's Getting Hot" (Town Biznezz Remix) (2007)
Clyde Carson's Team made history happen on this "Town Biznezz Remix." I remember hearing it premiere on KMEL and being so stoked to hear Hammer on it.
The Federation featuring E-40 — "I Wear My Stunna Glasses at Night" (2006)
I wasn't the biggest fan of this hyphy interpolation of Corey Hart's 1983 pop hit "Sunglasses at Night" at the time of its release, but now it just makes me smile and it definitely needed to be in this mix.
Mac Dre — "Get Stupid" (2004)
"Get Stupid" got a lot of spins in this era alongside "Thizzle Dance" and "Feelin' Myself." I just wish Mac Dre could have lived to see how much he was and continues to be revered in the Bay Area.
Luniz featuring Michael Marshall — "I Got 5 on It" (Remix featuring Spice 1, Richie Rich, Shock G, E-40 and Dru Down) (1995)
The quintessential Bay Area rap posse cut came out a decade before the movement really kicked off, but it was still a part of the hyphy music culture. It's still a local hip-hop DJ's secret weapon 27 years after it was released!