Most artists would jump at the chance to tell their own story in a feature-length documentary.
For Marshall Ngwa, better known as BeBe Zahara Benet—the first-ever winner of "RuPaul's Drag Race"—it wasn't so simple.
"I was very wary about having the ins and outs of my life and career documented," says Benet, who comes from Cameroon, where the LGBTQ+ community cannot live their lives openly. "It's so personal and can feel intrusive."
But the drag performer, recording artist, and theatrical producer soon put his own discomfort aside when realizing that his journey—from African emigrant to American idol—is one that could encourage the next generation of queer people of color.
"If this film can inspire or educate people—people who come from where I come from or people who have big dreams," says Benet, "then I feel like it's done its work."
Produced in 2020 (when Benet's career was sidelined by the pandemic and the world was reacting to George Floyd's murder), Being BeBe finds the entertainer fishing through his drag bag of family memories and reacting to 15 years of interview and performance footage faithfully captured by director Emily Branham. Along with interviews with today's LGBTQ+ youth and activists in Cameroon, the movie demonstrates all that Benet and those in similar shoes have had to overcome on the rocky path to Black Queer Excellence.
I spoke to Benet (who appears in SF with Branham on Thu/31 for a special screening of Being BeBe at the Roxie, preceded by a VIP reception at 518 Valencia), about the documentary, forging a career post-"Drag Race," and being the change she wants to see in the world. While she is in town, Benet is also performing live at Oasis Fri/1, 7pm.
48 HILLS You're still best known for your appearances on "Drag Race" and "Drag Race All Stars," but Being BeBe shows that those were just two small parts of a much larger career and personality. What does it mean to be BeBe?
BEBE ZAHARA BENET Being BeBe means standing in my own power, which transcends an appearance on TV. Being BeBe means celebrating all of the facets of my talents, my experiences, and my triumphs. I am so very proud of being the first winner of such a special show like 'RuPaul's Drag Race.' It's given me a huge platform and so many opportunities. But there's more to my story than that, as evidenced in the documentary. I was BeBe before the show and I will be BeBe after the show. I am building that legacy now.
48 HILLS You say in the film that 2020 was supposed to be a banner year for you but that the pandemic stopped everything. What had you planned for 2020-2021, and how did you spend those years instead?
BEBE ZAHARA BENET At the top of the year, I'd released my EP "Broken English" led by my singles "Banjo" and "Body on Me." I had plans to get out and tour the project. I also launched NUBIA, the first tour headlined and produced by five Black drag entertainers, in March of 2020.
Because of the pandemic, I had to pause all of my touring and promotional plans. I was able to do a lot of songwriting, work on developing TV projects, finish up the documentary, and take time to reflect on what I wanted to do next.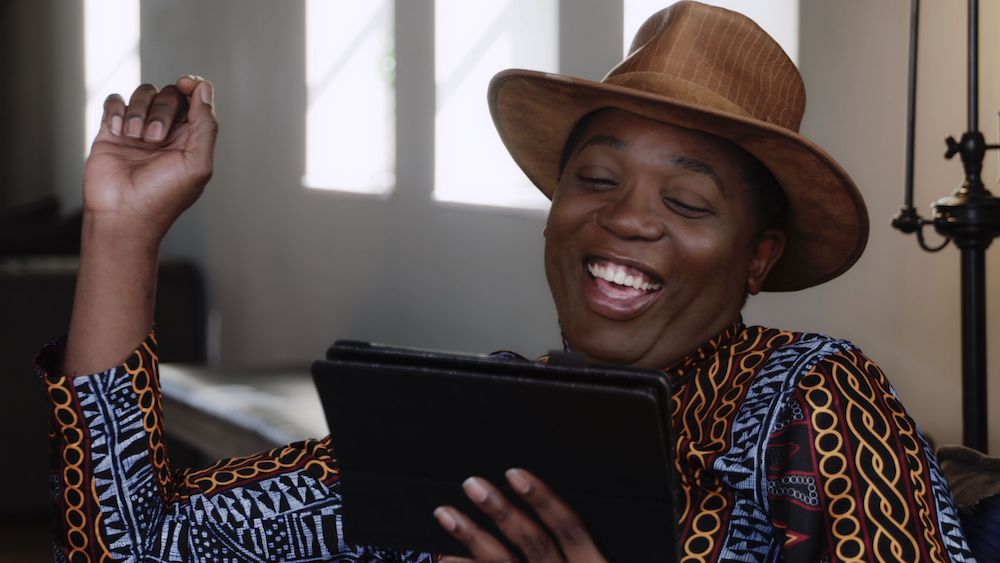 48 HILLS You've had hard moments before including show cancellations. How did you overcome those challenges, and what keeps you going through the hard times?
BEBE ZAHARA BENET One way I've always centered myself is by remembering why I started. When things got difficult or when I wanted to quit drag, I always went back to why I started. I set out to express myself artistically and be the representation I'd wished I'd seen when I was younger. There's power in remembering why you started and reconnecting with your original goals. That's what keeps me moving forward.
48 HILLS You've taught us a lot about Cameroon and the plight of its LGBTQ community. You're obviously using your platform to shine a light on this issue, but what can we, the viewers, do to help?
BEBE ZAHARA BENET There are a number of local and international organizations that are working to protect and empower the queer community in Cameroon and other African countries. Part of the battle is awareness. Shining a light on the injustices there puts pressure on local legislators. Also, donating to legal funds that fight for the decriminalization of the LGBTQ community in countries like Cameroon is essential.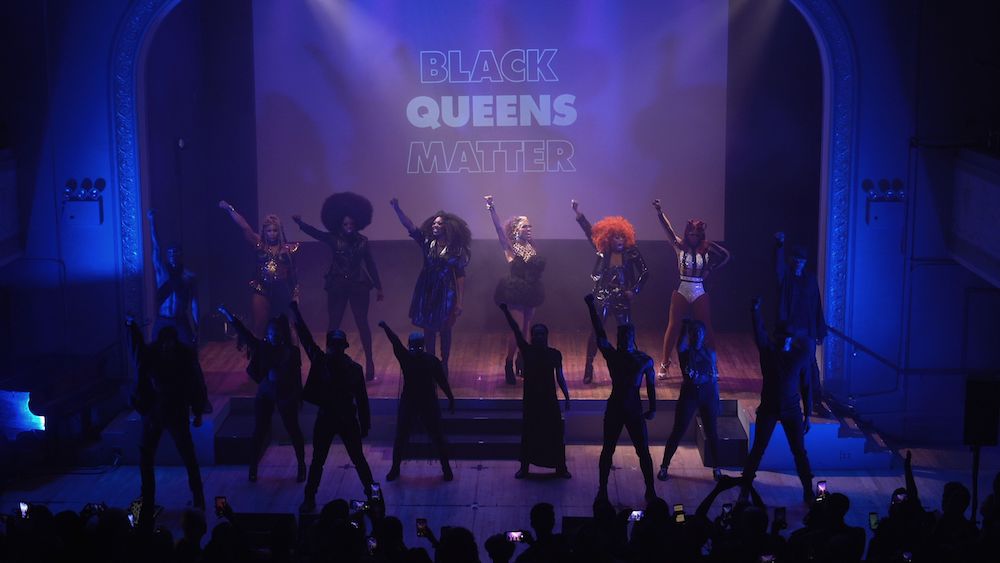 48 HILLS The film closes with a discussion about the George Floyd murder in Minneapolis. It was horrifying to many of us across the country. Please speak to what it meant to you as a person of color witnessing it happening in your adopted city.
BEBE ZAHARA BENET The resounding racial reckoning that George Floyd's murder sparked and resulted from is something I'll never forget. Upon hearing that news and being in Minneapolis, it felt unreal. This place that I'd come to call home felt unknown to me.
But I couldn't sit in shock for too long. It pushed me to get out, take a stand, and use my platform to amplify resources and messages to uplift, empower, and activate people all over the world. It was a call to action for many of us that we can't sit on the sidelines anymore.
48 HILLS What's coming up next for you?
BEBE ZAHARA BENET This year "NUBIA" returns and we'll be doing some touring, I'll be touring a new live show and releasing new music, and I'll be working on new TV projects. I'm also going to be doing continued work with my design and decor company, The Lavish Lab. I am excited for you all to see what I've been working on.
Being Bebe: The Bebe Zahara Benet Documentary, Thu/31, 7pm and 9:30pm, $16-25. Tickets and more info here.
BeBe Zahara Benet: LIVE in Concert Fri/1, 7pm, $25. Oasis SF, more info here.