DJ Sep is headlining a special 4/20 edition of the Reggae on the Roof party at Oakland's Continental Club, which gives me an excellent opportunity to check in with one of the Bay Area's best selectors, who has been leading the dub movement for more than two decades. Her great party, Dub Mission, which she threw with DJs Vinnie Esparza and Maneesh the Twister, was more than 20 years in before its venue Elbo Room got elbowed out for condos. It still managed to float around through 2019, closing just in time for the pandemic.
Many may know Sep from her radio host stints at KUSF and KPFA, or the more than 1000 shows she's produced around the Bay. Her dedication to roots music and the continued experimentalism of the dub scene has helped the reggae scene grow here beyond traditionalist nostalgia and/or odiferous hacky sack circles. "I think of dub as anything but conservative,' she told me several years ago. "Part of the reason I really got into it was because I was into post-punk and experimental music at the time, and to me dub was both very experimental and very soulful."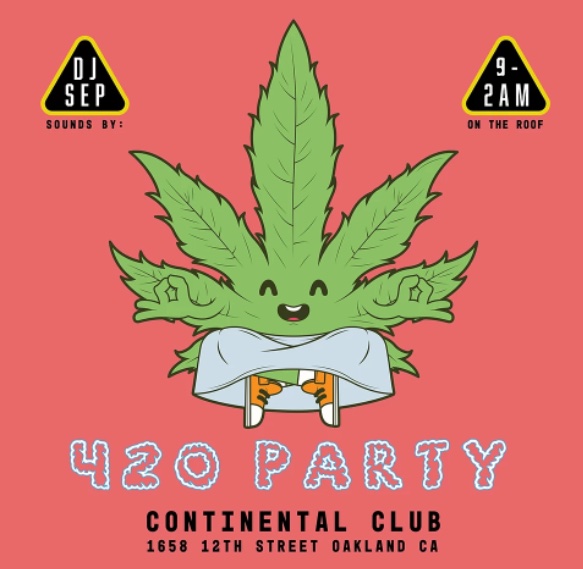 We had a quick chat before her new gig about what she has in store, memories of dub parties past, the loss of Lee "Scratch" Perry, and her new music.
48 HILLS Welcome back to the world of live parties! Tell me a little bit about Reggae on the Roof.
DJ SEP Reggae On The Roof is a party at Continental Club that happens on Thursday nights. It's the club's party, as I'm not doing every week, but I will be doing a special 420 version this Wednesday, and then the next one will be on Thursday April 28. It's really nice vibes, out on the rooftop when the weather permits. The Continental Club has a full bar and kitchen as well, so people have an opportunity to eat and drink, chill, dance, depending on what they feel like. The crowd has been really diverse and fun.
For 4/20, we're doing a full night of reggae music. It's also going to be the official release party for IRIE Mag's 420 issue, and Grow A Plant Riddim compilation by Arky Starch. I highly encourage people to RSVP.
48 HILLS Your incredible party Dub Mission ran for 23 years before it closed in 2019 —that seems like fortuitous timing considering the pandemic. What are a couple memories you hold dear from the party?
DJ SEP I have a lot of great memories from those years, but I would say the ones that spring to mind are Mad Professor and the Ariwa posse's first show with us; Adrian Sherwood's first appearance, which was also Dub Mission's fifth anniversary; and Mungo's Hi Fi shows, once with Soom T, and once with Solo Banton.
And Ryan Moore/Twilight Circus Dub Sound System's show, the one that was his birthday. His mom was also in town that night. She brought a birthday cake to the club, and shared it with everyone.
48 HILLS From what I saw, you seemed to really make the pivot to digital during the pandemic, adjusting to Twitch and virtual DJing during that time. Can you tell me a little bit about what your experience was as a DJ and promoter?
DJ SEP I hate to ruin the illusion but it was definitely not a seamless transition (laughs). All transitions are hard and this one has been particularly so. In one weekend in mid-March 2020, everything disappeared, and for the first time since my early 20s, I was completely out of work. Such an eerily calm experience devastation is.
I also lost a family member so it continues to be painful. Still, I consider myself very fortunate. So many had it so much worse. The pandemic also gave me an opportunity I would've never taken on my own, to reassess everything and decide what I want to keep, going forward, and what I want to discard. I feel like it was a lesson that came at a dear price, so I'm determined not to lose sight of what I've learned.
Post-COVID thinking to me means remembering that life is too short, focusing on what truly matters, and cutting the BS out of my life as much as possible. It's also very easy, as an artist living in America, to undervalue oneself on a regular basis. We're encouraged to do it almost daily, and I'm determined to not let that happen as much as it used to.
Another positive about the pandemic was that I was able to reconnect with drum 'n bass again, and to produce my own music more. My first DnB tune, "Too Many Tomorrows," is now out on Bandcamp, with more to come.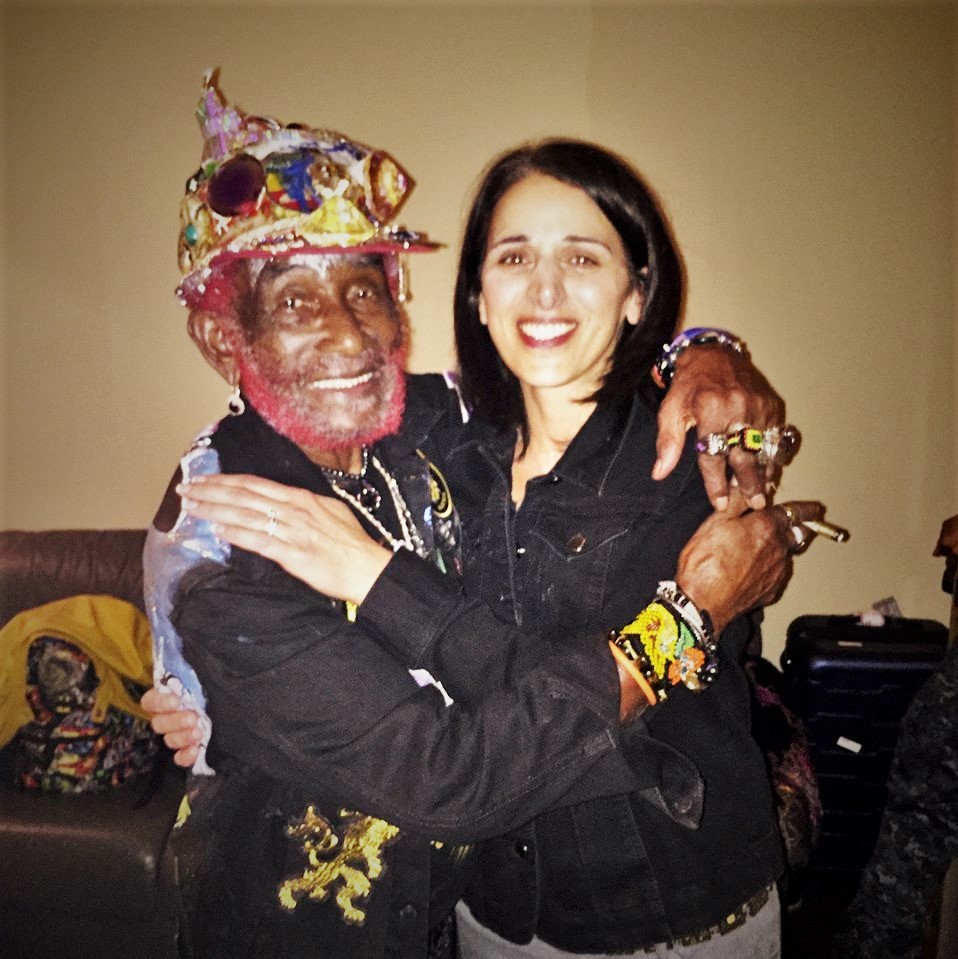 48 HILLS We recently lost the originator of dub, Lee "Scratch" Perry. I know you played with him—can you tell me your experience, and how he influenced you.
DJ SEP It's impossible for an artist who loves dub not to be hugely influenced by Lee Perry. I still can't believe that he has passed, to be honest with you. I wouldn't have been surprised if he had outlived us all.
I didn't know him on a personal level, but I did have an opportunity to open for him a number of times and to observe him. Besides the incredibly talented and influential producer that he was, there seem to be two sides to him. One was the entertaining "mad shaman" everyone saw and enjoyed. The other was the quiet, extremely observant, extremely intelligent person that I got a few glimpses of.
The last time I opened for him, I had a chance to spend a few minutes with him and he gifted me a gourd, a small but important gesture. I found it very touching and somehow very him! The gourd lived in my studio until it met its natural demise.
48 HILLS I feel like dub was the perfect music during the pandemic, because it's chill yet heady at the same time. It definitely relieved a lot of the anxiety and nervousness I was experiencing. What are some of the artists and tracks you've been playing lately, and have you discovered some new ones?
Reggae is an ocean of sound. There are always new artists to discover, and a lot of established ones have putting out great music as well. My recent favorites include tracks by Marcus Gad, Ras Mathew, Christopher Ellis, Lutan Fyah, Busy Signal, Jaz Elise, Lila Ike, Popcaan, Soom T, Samory I, Tarrus Riley, Koffee, Protoje, Jah 9, and Khalia. The list goes on and on.
REGGAE ON THE ROOF 4/20 EDITION 9pm-2am, Continental Club, Oakland. More info here.
MORE PARTIES OF NOTE
THU/21: HONEY DIJON Thank the house goddesses above (and below) that lauinching her own Comme Des Garçons fashion line and jet-setting all over the world hasn't stopped our girl Honey from dropping sets that blow those wigs off. 9pm, 1015 Folsom, SF. More info here.
FRI/22: SAMA' ABDULHADI So incredibly excited for this. The Palestinian powerhouse of techno comes in to show us how they throw down in the occupied territories. News of the world, friends. 10pm-4am, Halcyon, SF. More info here.
FRI/22: TOTALLY ENORMOUS EXTINCT DINOSAURS & DJ CRAZE UK's Orlando Higginbottom transformed himself from a nerdy computer kid into one of the biggest draws on the pop-electronic dance circuit (and a dinosaur to boot). His show is always a hoot. And DJ Craze? One of the absolute best turntablists out there, doing it big since the '90s. 9pm-4am, Public Works, SF. More info here.
FRI/22: DJ KOZE AND ROMAN FLUGEL Two of techno's most lauded intellectual sensualists, taking us in orbital directions while stretching the genre's boundaries, pair up for very promising night. 10pm-3am, 1015 Folsom, SF. More info here.
SAT/23: LTJ BUKEM W/ MC ARMANNI REIGN The UK DJ legend with the wire-framed glasses and an endless vinyl well of drum-and-bass goodness returns to the Bay Area for a night of deep grooves and his latest MC partner. 9:30pm-3am, Great Northern, SF. More info here.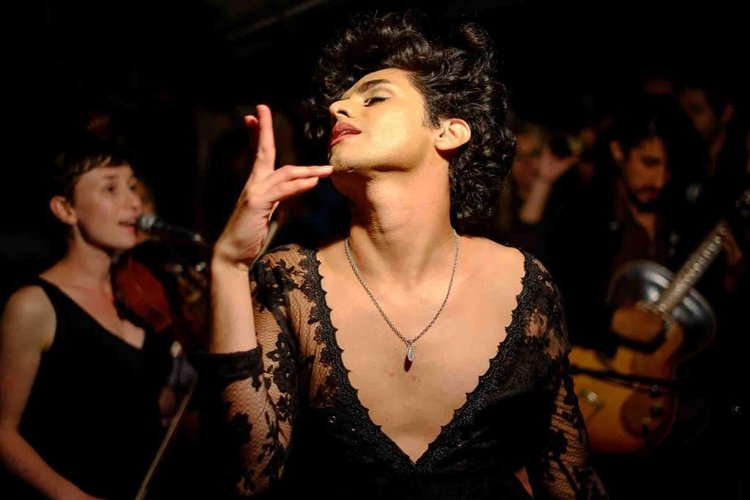 SAT/23: OTRO VIAJE: NOCHE DE DRAG Drag performances fabulosas from some of our reigning queens in collaboration with theater performers and dancers, including Shane Zal-Diva, Donna Personna, Mamá Dora, and La Katia. Always three cheers for drag in the mission. 8pm-10pm, Brava Theatre, SF. More info here.
SUN/24 MIGHTY REAL W/ DAVID HARNESS "The man who lives, breathes and emanates everything that is beautiful about deep house music and classic garage" is playing a six-hour afternoon set on the Hotel VIA rooftop, and if the weather's right it's going to be a journey. 2pm-8pm, Hotel VIA, SF. More info here.