PARTY RADAR "I think of dub as anything but conservative," Dub Mission's DJ Sep tells me. "Part of the reason I really got into it was because I was into post-punk and experimental music at the time, and to me dub was both very experimental and very soulful."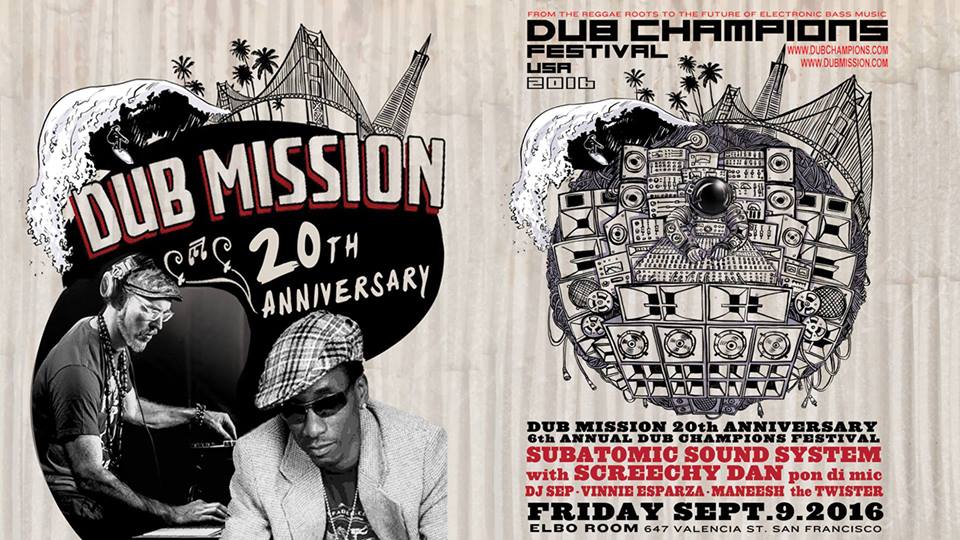 Despite changing demographics and tastes, the Bay Area is still awash in reggae culture and parties. But while Dub Mission still proudly reps the classic Jamaican soundsystems of yore, it's anything but a puff-puff-pass tribute party. "Dub Mission has never been a nostalgia night," Sep tells me. "We definitely feature classic artists but dub, reggae, and dancehall are very vibrant forms of music and we've always been dedicated to presenting new artists that continue to push the medium. It's not hard to do as there's so much good new music coming out all the time."
Definitely true — just look to the dubby underpinnings of the trap, tropical house, and dancehall-derived trends currently ruling the upper echelons of the pop charts (or, alternately, the darker, dub-techno sounds that rule many underground dance floors). And for 20 years Sep, holding down the deck with her co-spinners Vinne Esparza and Maneesh the Twister, has brought to the Dub Mission stage a
plethora of newcomers and legends
, giving us a real riddim schooling on just how vital — and historic — the sound remains.
As Maneesh, who's no stranger to edgy, forward-oriented sounds — he was part of the brilliant Surya Dub crew that helped break the global bass sound in SF in the 2000s — says, "We've also pushed the gamut with all forms of forward thinking dub-influenced music from digital roots and digi-dancehall to UK steppers and early dubstep, as well as other forms of dubwise bass music."
"There will always be a love for the music that has sprung from Jamaica," adds Vinnie, who specializes in delicious vinyl classics produced between 1968 and 1984. "People are addicted to bass and appreciate it when it's front and center."
 Another rocksteady factor in the party's staying power: although legendary guests like Mad Professor, Adrian Sherwood, Scientist, and more have dropped in, the Dub Mission crew really just loves playing this music together. "Honestly for me, some of the most fun nights were those times we all went back to back, playing two or three tunes each  — and the crowd was taking the musical journey with us through every twist and turn," says Maneesh.
"I have to give props to the incredible San Francisco Bay community," Sep says. "You know if people don't come there's no party so I think people's support has been crucial … Elbo Room's support of us has been incredible and I'm really grateful to Matt Shapiro and Erik Cantu for letting us do what we've done over the last 20 years, as well as original owner Dennis Ring who gave me an opportunity to start the party at Elbo Room in the first place.
"We've definitely had our ups and downs just like many other local parties. But we love the music we play so when things got harder, it gave us an opportunity to reaffirm our dedication to it. We are determined to continue as long as people want to hear this music and want to see us perform."
 15 for 20: DUB MISSION TOP PLATTERS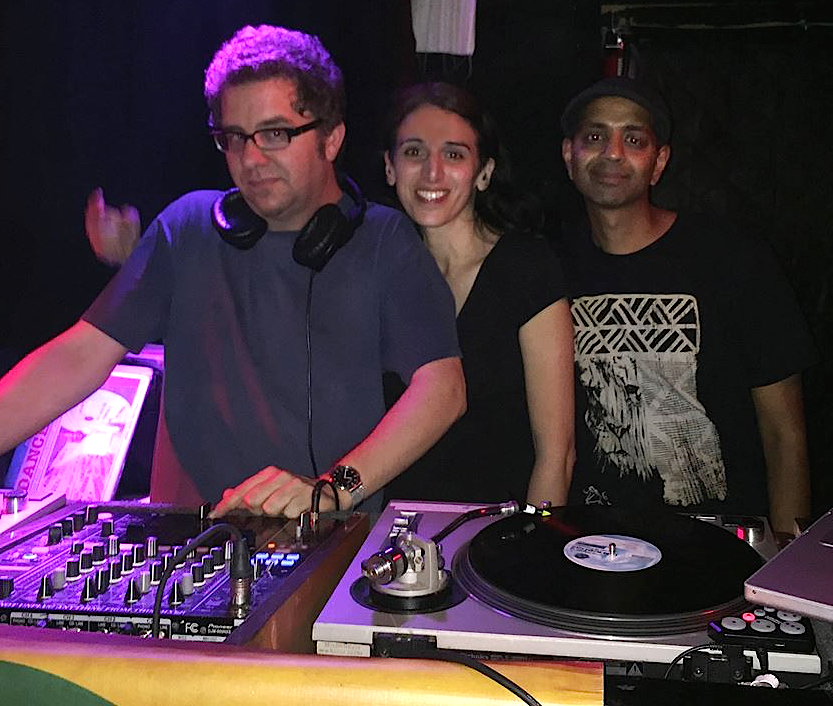 DJ SEP: 
The Disciples featuirng Empress Rasheda, "Raised In Dub"
Rhythm & Sound with The Chosen Brothers, "Mash Down Babylon"
Lee "Scratch" Perry & Dub Syndicate, "Jungle"
Renegade Sound Wave, "Black Eye Boy"
Uncle Sam, "Round The World Girls [Tes la Rok remix)"
VINNIE ESPARZA:
John Holt, "Police In Helicopters"
Bitty McLean, "Walk Away From Love"
McKay, "Take Me Over"
The Gladiators, "Soul Rebel"
Phyllis Dillon, "Perfidia"
MANEESH THE TWISTER:
Dub Factory, "Asian Rockers + Dub"
Rusko, "Jahova"
GCORP meets Twilight Circus, "No Burial feat. Michael Rose (Burial Mix)"
Protoje, "Who Knows feat Chronixx (Shy FX Remix)"
Max Rubadub, "California Fatty"
DUB MISSION 20TH ANNIVERSARY
Fri/9, 9:30pm-2am, $10-$15
Elbo Room, SF.
Tickets and more info here.