Beloved Mission club will close in November to make way for condos.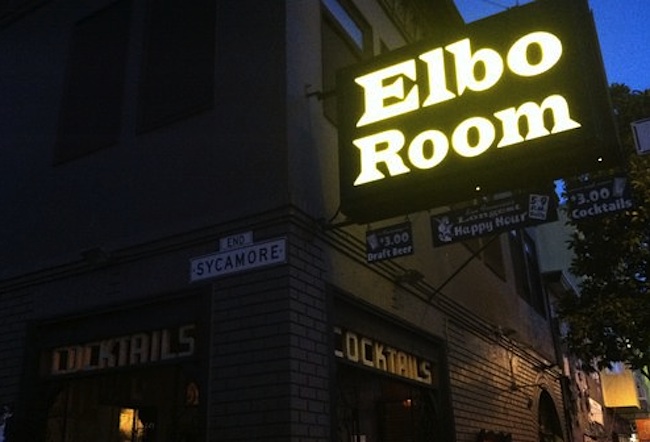 By Marke B. 
APRIL 23, 2015 — The owners of storied Mission hangout Elbo Room — which hosts/has hosted some of my favorite parties, concerts, and reading nights, including Dub Mission, 120 Minutes, Afrolicious, Literary Death Match, Tormenta Tropical, Body Shock, and Sweater Funk — are going ahead with their questionable plan to convert the building into condos so they can have a place to retire. (They currently live across the street.)
Thus, they are not renewing the Elbo Room's lease, which runs out in November. Many of the parties — and even the owners of the Elbo Room itself (the club, not the building) — have started the scramble to find a new home. DJ Sep of reggae mainstay Dub Mission on Sundays, one of the city's longest-running weekly parties, wrote last night in a Facebook post:
"It's not what any of us wanted to hear. Elbo is much more than just a venue. It's where Dub Mission started more than 18 and a half years ago. We consider it home. Matt Shapiro, Erik Cantu, and the club's supportive staff are all part of the reason for Dub Mission's longevity and success.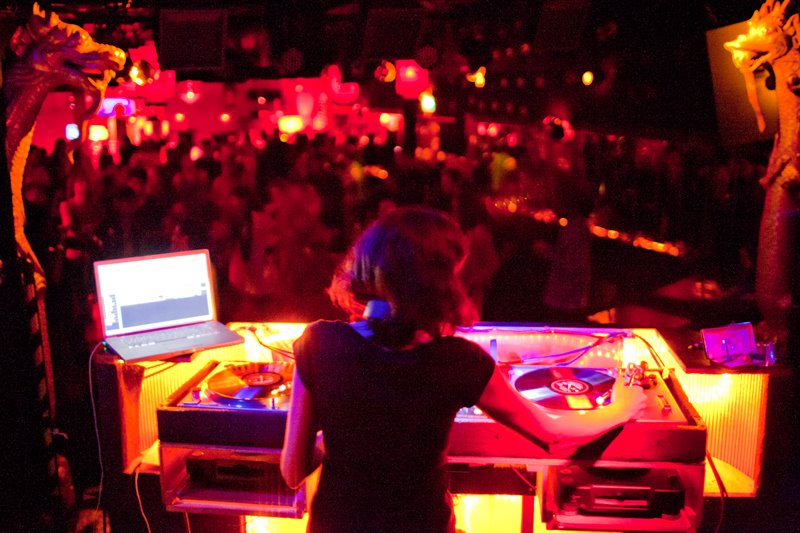 "Dub Mission WILL continue at the club until its lease runs out in November and we're very happy to hear that they're committed to finding a new spot. If you have any ideas (it doesn't have to be a bar/club, it can just be a great spot), please contact mattshapiro@mac.com. Long live Elbo Room!"
Here's the official announcement from the Elbo Room:
Official Statement about the future of Elbo Room
Hey Everyone
There is finally news. Dennis and Susan Ring had a meeting with the powers that be and they seem quite confident that their condo project will be able to move forward.
As a result, they have decided not to renew our lease which expires Nov. 1st, 2015.
Yes, we are in shock.
What's next? We will be looking for a new space to continue what we are doing. With hopefully as little lapse as possible. We own the liquor license, the business and all contents inside (except for pinball/pacman). Hopefully we can find something soon.
If you have any leads on a space for us, or wish to help… please email mattshapiro@mac.com. Thank You for your ongoing support
Matt Shapiro/ Erik Cantu
and the staff of Elbo Room
There's more than just the usual, storied club history tied up in the Elbo Room. As the Preserving LGBT Historic Sites in California Facebook page notes:
San Francisco: The bulldozers are inching closer to another significant queer historic site in the Mission District. The Elbo Room at 647 Valencia St. at the corner of Sycamore Street is slated for demolition. The building was the location of Amelia's, a beloved lesbian dance bar from 1978 to 1991. Owned by Rikki Streicher, lesbian activist, businesswoman and cofounder of the Federation of Gay Games, Amelia's sponsored the first women's team in the Gay Softball League. The club was one of the anchor establishments for the Valencia Corridor lesbian-feminist enclave that thrived from the 1970s through the 1990s.
Little-noted is the previous gay history of the space: In 1972–1973, it was home to the Gaslight, which the February 1973 issue of Ciao! (an early gay travel magazine) described as follows: "This is a nude Go-Go bar…. If you aspire to turn pro, they have tryouts anytime. On Sundays, chicken is on the menu for fifty cents." The Gaslight was part of a wave of gay bars in the city that offered nude male go-go dancers in the early 1970s. Another short lived gay men's bar, Gay 20s, took over the space in 1977. The building thus tells the story not only of Valencia Street as a women's district, but also an earlier story of Valencia Street and nearby parts of the Mission starting in the late 1950s as an area with a number of bars, bathhouses and other businesses catering to gay men. 
Gerard Koskovich, who runs the Preserving LGBT Historic Sites in California page, says "More on the early 1970s gay history of the site: Jeff Buckley's 'San Francisco Scene' column in the February–March 1972 issue of the gay magazine California Scene notes, 'There are now five bars or bar-restaurants down 18th at Valencia offering all sorts of things from excellent food and piano entertainment at the Fickle Fox to the Gaslight.'

"Buckley also mentions 'the frenetic dancing scene (at the Gaslight).' A display ad for the bar indicates that it was one of only three gay dance bars in the city at the time with full liquor licenses: 'In all of San Francisco, there are only 3 liquor bars where you can drink and dance. One of these is The Gaslight.' The ad also touts the club as a good bargain: 'No admissions, no shows, no minimum.' (And by the way, the Fickle Fox was in the building at 842 Valencia St. where Range restaurant is now located.)