When BenDeLaCreme bowed out of the competition on "RuPaul's Drag Race All Stars" Season 3, her move seemed out of pocket to some—and even crazy to others.
But the "terminally delightful" former "Miss Congeniality" was just eager to get back to work.
"I've always known that 'Drag Race' is a cool opportunity," she says. "But for me, it was always about getting the exposure and interest for people to see what I do—the writing, producing, and directing—which is not reflected on 'Drag Race.'"
In the four years since, she's gone on to create and tour numerous solo shows and collaborative spectacles with "Drag Race" Season 5 winner Jinkx Monsoon including To Jesus, Thanks for Everything!, All I Want for Christmas is Attention, and The Return of the Jinkx & DeLa Holiday Show, LIVE!. She's also appeared in local productions like Peaches Christ's Drag Becomes Her.
Her latest and largest solo outing so far sees her getting committed—not to a mental institution—but to the often-maddening institution of marriage.
Blending burlesque, comedy, and original music, "BenDeLaCreme is…Ready to Be Committed" (Wed/13-Sun/17 at Oasis SF) tells the story of one woman's race to the altar while dodging all the treacherous pitfalls along the way.
I spoke to the drag powerhouse about the show, whether marriage and a tell-all documentary are in her future, and how she remains sane during the most trying of times.
48 HILLS What can you tell us about Ready to Be Committed?
BENDELACREME In this show, DeLa decides she's going to get married but then realizes she doesn't have a cake, ring, dress, or groom—so she has 70 minutes to work it all out. She meets a lot of different characters, which I also play, and goes through all these adventures to learn about love and relationships and what these mean to a lot of different people.
48 HILLS What inspired the show?
BENDELACREME I've been with my partner for over seven years now. I wrote this show in 2019 at a point in our relationship where we were thinking about the future and saying, "OK, we're building this life together and we're partners in business and life." That starts to make you look hard at what it means to commit to someone. What does it mean to fully enter the future with your full self and be vulnerable in the way that demands? So that was the offshoot for the show.
It's something I wrote to explore all of those topics, which for me is a great way to think through things in my life. But I also wanted to write it in a way where it would be relatable to everyone in the audience, whether they're single or in a relationship—and happy or unhappy about it. I wanted to write something about universal struggles that we all have—and that's how this whole thing came to be.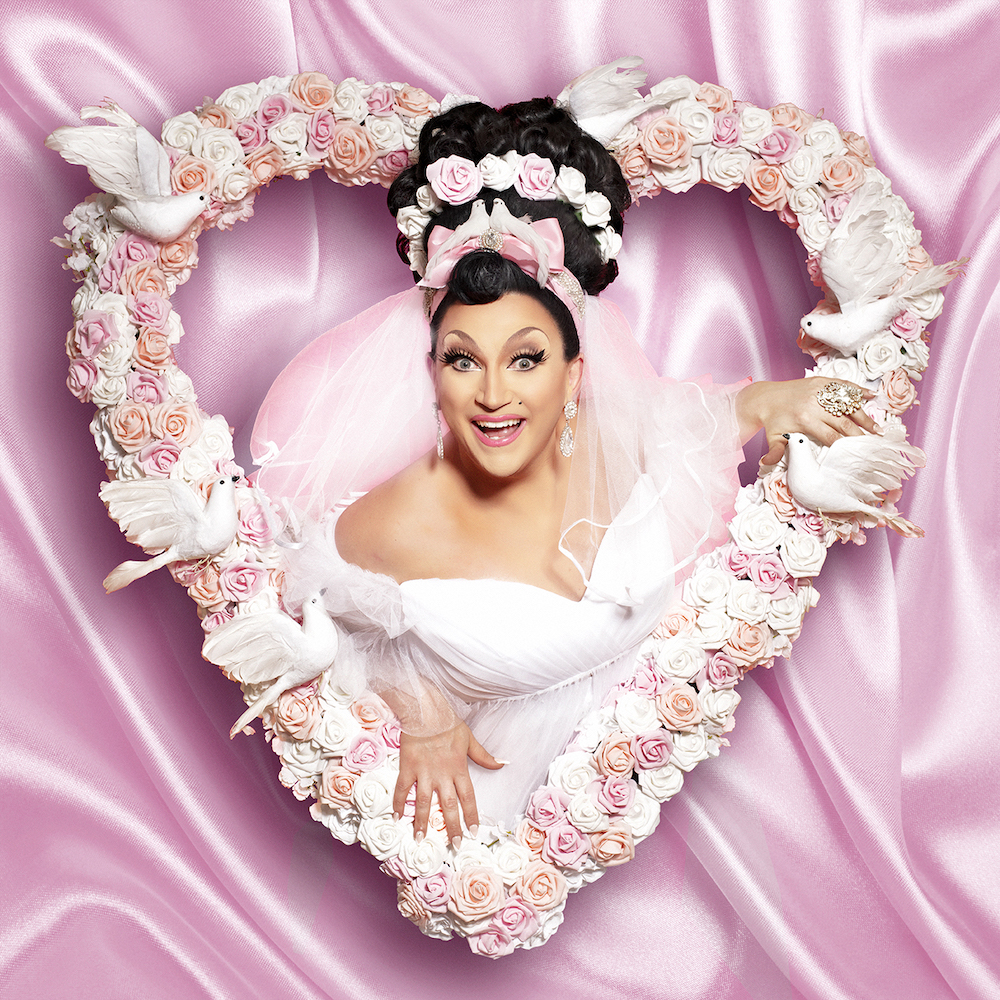 48 HILLS Have you and your partner been talking about taking your relationship to the next level?
BENDELACREME Our lives are intertwined on every level. We live together, work together, and are building this future together. We love each other a lot and talk about all the ways that we want to build our future. We've talked about whether we want to get married or not get married, and we're just on our ride right now.
Coming out of a pandemic, the stresses of living and working together—especially when the entire live-entertainment industry was shut down—made us face a lot of difficult stuff that we've had to work through. But if you can, it makes the bond a lot stronger because every time you go through something difficult, you know you're in it together.
48 HILLS Other than the theme, how does Ready to Be Committed differ from your previous shows?
BENDELACREME I've never allowed DeLa to explore this world of love and relationships. She's always been very aggressively asexual. And so I think that kind of exploration is new and leads to a lot of unexpected places.
In the past, I did my show based on the television series "Cosmos" or Dante's "Inferno," and those things are defined by the source material as far as the journey you go on. But this is a fully original journey that this character goes on, and because of that, I think it goes to a lot of wild, surrealist places. I think this is the strangest show I've ever made but also the one I'm the proudest of. 
48 HILLS How has your time on "Drag Race" impacted your more recent career?
BENDELACREME If anything, that moment on "All Stars" was so empowering because it was this amazing rare opportunity where I got to have my cake and eat it, too. I showed the world and the judges that I absolutely can win this game but left on my own terms.
After "All Stars," it made me attack everything I do with real fierceness and fewer fucks. I continued to do what I've always done but I was even less concerned about what others thought. I was able to start producing these huge shows with Jinkx and got to produce and direct The Jinkx & DeLa Holiday Special and do a lot more of my solo work on a large scale. So that experience proved to me that "Alright, the sky's the limit. Let's just go for it."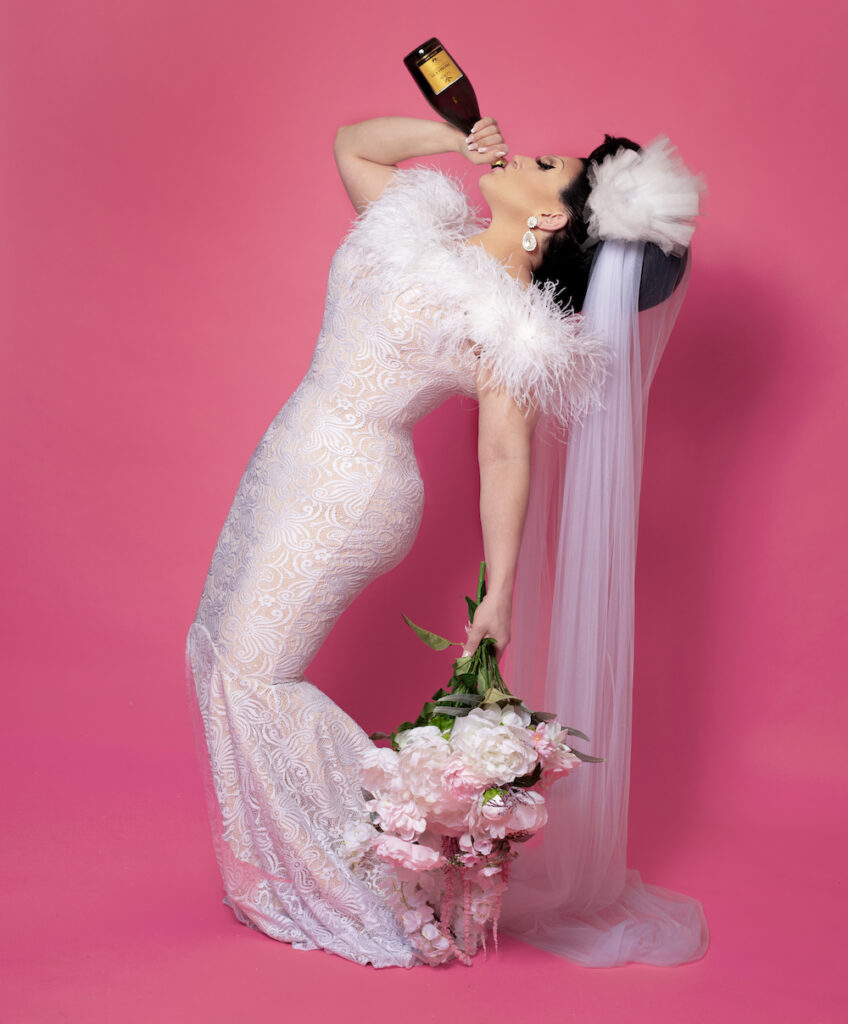 48 HILLS Jinkx Monsoon, Trixie Mattel, and BeBe Zahara Benet have all done documentaries about their lives and careers. You've been so candid on "Drag Race" about your own backstory. Would you ever consider doing a movie about your personal journey?
BENDELACREME I honestly think that that void is being filled, possibly overfilled. I love documentaries but I think that within the world of drag, because of "Drag Race," there's so much reality of drag. There are so many reality shows coming out showing the person behind the drag queen. And I love some of these docs and I think it's really exciting to get to know some of these queens on a different level.
But for me, scripted work is where my heart is and where my passion lies. I want to create more work for the screen that's honoring the tradition of drag that's not so much about the fascination with who the person outside of drag is—and that's where I want to push my agenda.
48 HILLS On a more personal note, how do you maintain being effervescent, optimistic, and terminally delightful amid so much turmoil in the world?
BENDELACREME These are the qualities I've imbued my character with, but personally, I struggle with positivity in the same way that everyone else has, especially over the last few years.
The character is super positive and joyful, and that does help me. It could be so difficult to feel good in general these days because life is hard, so faking it till you make it is a really valuable well-tread trope. When you have to perform positivity, have to get excited and smile and entertain, it genuinely helps you. You just can't feel bad when you're jumping up and down in a pink dress and telling dick jokes for the masses.
BenDeLaCreme is…Ready to Be Committed, Wed/13-Sun/17 7pm, $39-99. Tickets and more info here.