It's beginning to look a lot like pre-COVID Christmas in San Francisco.
Lit trees are on display at Union Square, Civic Center, and Pier 39. Santa Claus is making people's wishes come true at Macy's, Westfield San Francisco Centre, and Stonestown Galleria. Union Square will once again be transformed into an ice skating rink, and City Hall will be aglow in red and green lights each night throughout the holiday season.
After a year of mostly virtual Christmas events, 2021 also marks the much-anticipated return of in-person shows, club nights, and bar crawls. Below you'll find 14 event picks to keep your nights merry and bright. And if the thought of being indoors with others still scares the dickens out of you, you should definitely check out Drive Thru Dickens' London as well as the still-virtual Kung Pao Kosher Comedy!
The Great Dickens Christmas Fair: Drive Thru Dickens' London (through December 19)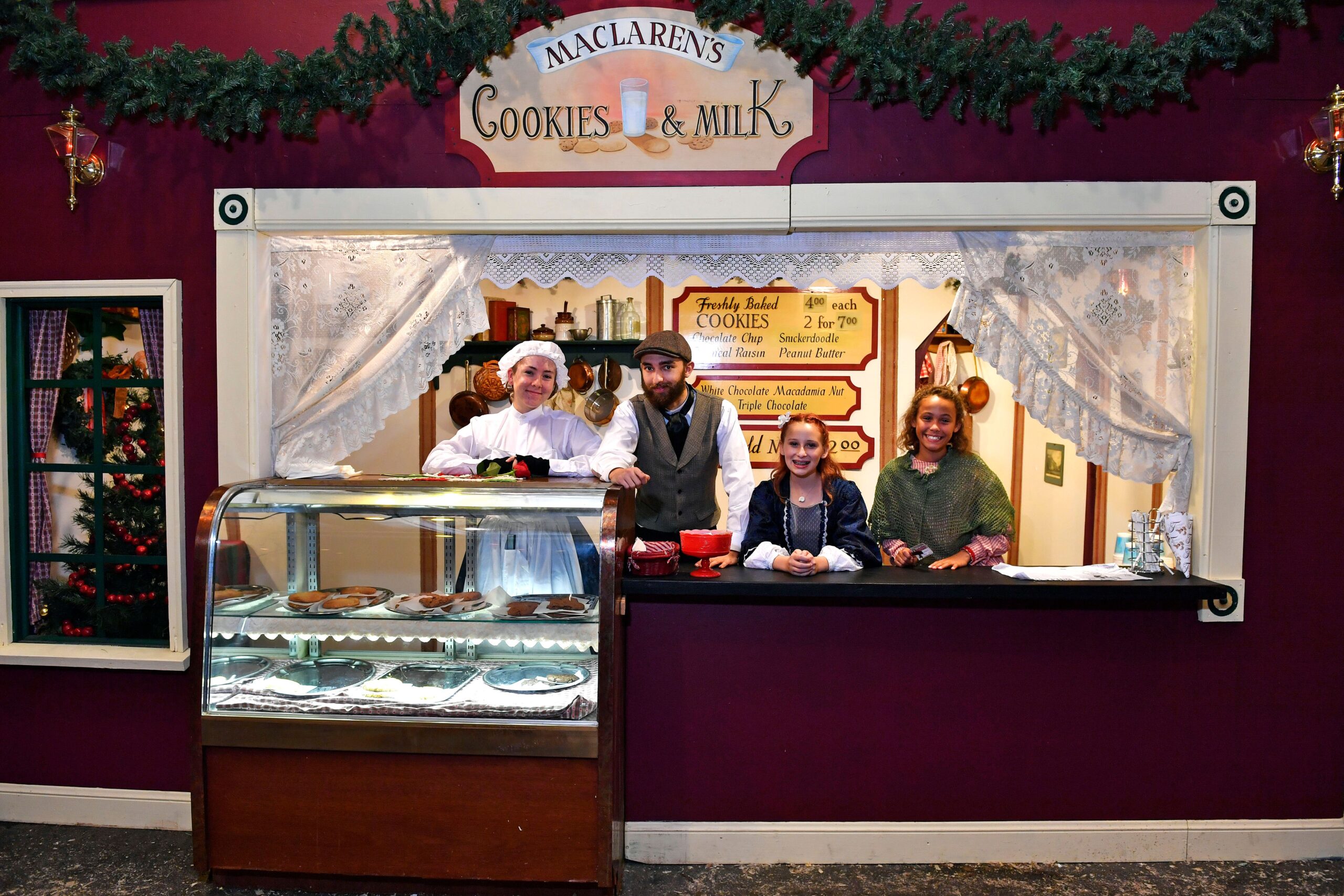 It was the best of times, it was the worst of times. Thankfully, Drive Thru Dickens' London—2021's COVID-safer incarnation of The Great Dickens Christmas Fair—brings the best of mostly bleak (in a historically accurate sense) Victorian London to the Cow Palace grounds. There, you'll be able to sample traditional foods, ales, and ciders; enjoy period scenery and entertainment; and purchase handcrafted gifts from local artisans for everyone on your Christmas list. 
The Golden Girls LIVE: The Christmas Episodes (through December 23)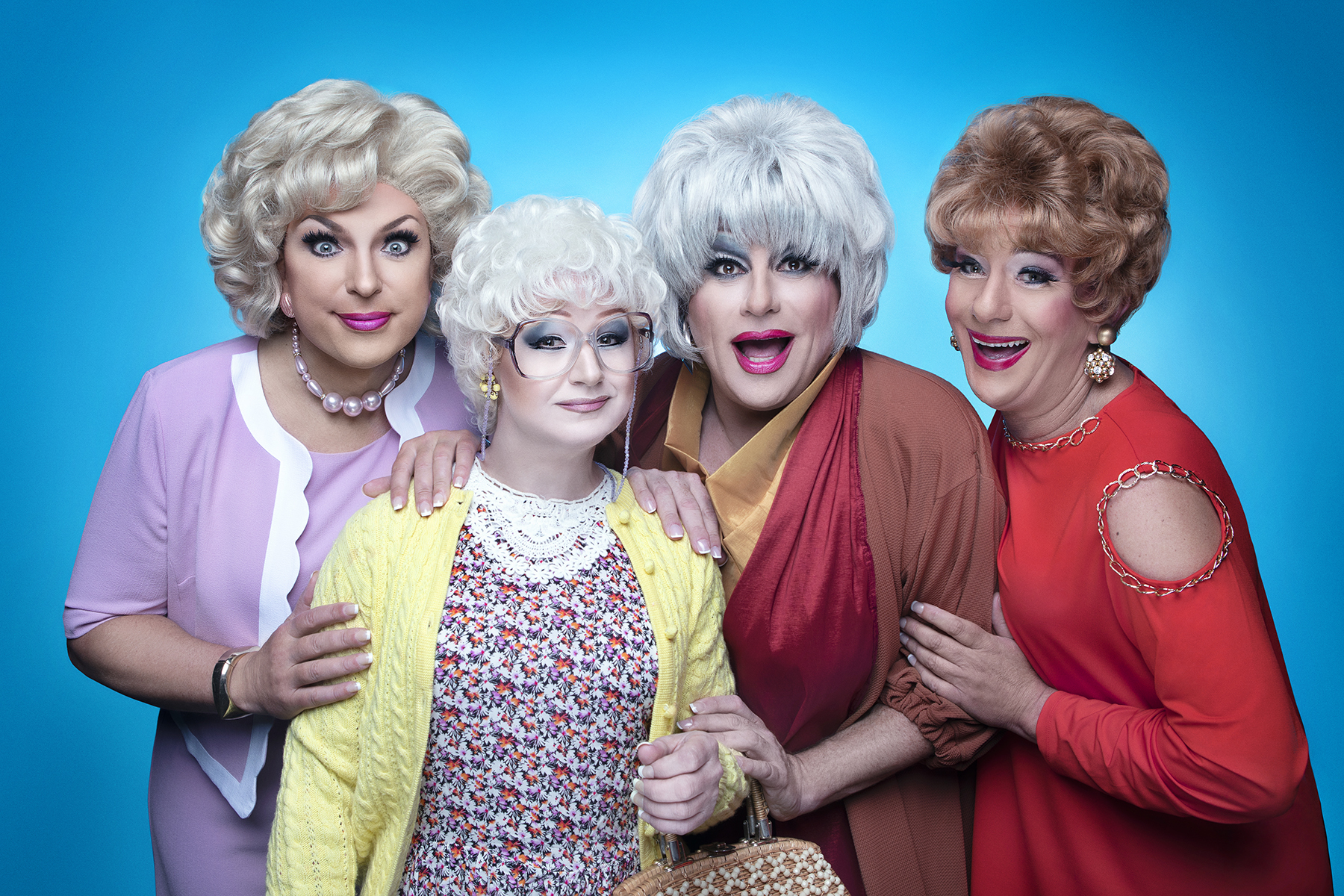 Need a little Christmas right this very minute? Then get out your yuletide sweater, holiday-themed mask, and vaccination record because Golden Girls Live! "The Christmas Episodes" returns to The City to cap off yet another turbulent year. The hilarious costumes in the "Henny Penny — Straight, No Chaser" and Sonny-and-Cher-duet-endowed "An Illegitimate Concern" recreated episodes alone are worth the price of admission.
A Christmas Carol (through December 26)
The stage adaptation of Charles Dickens' classic 1843 novella about Ebenezer Scrooge (a grumpy old man devoid of holiday spirit who, through a series of supernatural encounters, learns the true meaning of Christmas) returns to the Golden Gate Theater to spread its message of gratitude.
Sing We Noël! (Thu/9-December 14)
Now in its third decade, Golden Gate Men's Chorus' annual holiday concert, "Sing We Noël!" promises seasonal anthems, uplifting carols, and poignant holiday classics from one of The City's best vocal ensembles.
Brut SF Xmas (Fri/10)
Hardened turkey or Tofurky leftovers just can't compete with all the fresh man meat (think tenderloins and roasted rumps) at the Brut SF Xmas party. Don you now your gay apparel (we recommend a red harness and green jockstrap) and dance to resident DJ Dan Darlington and special guest Tedd Patterson's scintillating mix of tech/jackin'/vocal house at this sexy, holiday-themed club night. 
Nutcracker (Fri/10-December 30)
A century before Pixar's Toy Story, Russian composer Pyotr Ilyich Tchaikovsky and choreographers Marius Petipa and Lev Ivanov transsformed E. T. A. Hoffmann's tale of toys come to life, The Nutcracker and the Mouse King, into the breathtaking ballet that we all know and love. San Francisco Ballet's artistic director and principal choreographer, Helgi Tomasson's production promises over 150 dancers and a live orchestra.
6th Annual Taylor Swiftmas: Out of Exile (Sat/11)
In 2014, pop star Taylor Swift began gifting Swifties (her hardcore fans) holiday presents in what would become an annual Christmas (er, Swiftmas) tradition. The Taylor Swiftmas club night is its own gift to Swift fans. After getting canceled in 2020 as a result of the pandemic, it'll mean twice as much to Swifties when it returns to The Valencia Room.  
Handel's Sing it Yourself Messiah (December 13)
Start warming up those vocal cords, because one of The City's most beloved holiday traditions, "Handel's Sing it Yourself Messiah" is returning to the Herbst Theatre. In the sing-a-long version, audiences join in with Golden Gate Symphony Orchestra & Chorus' acclaimed performers to amplify the Baroque composer's legendary oratorio into an all-encompassing theatrical experience. So programs up, light the lights, you've got nothing to hit but the heights—unless you're a contralto or bass, that is.
Love Actually—Film With Live Orchestra (December 14-15)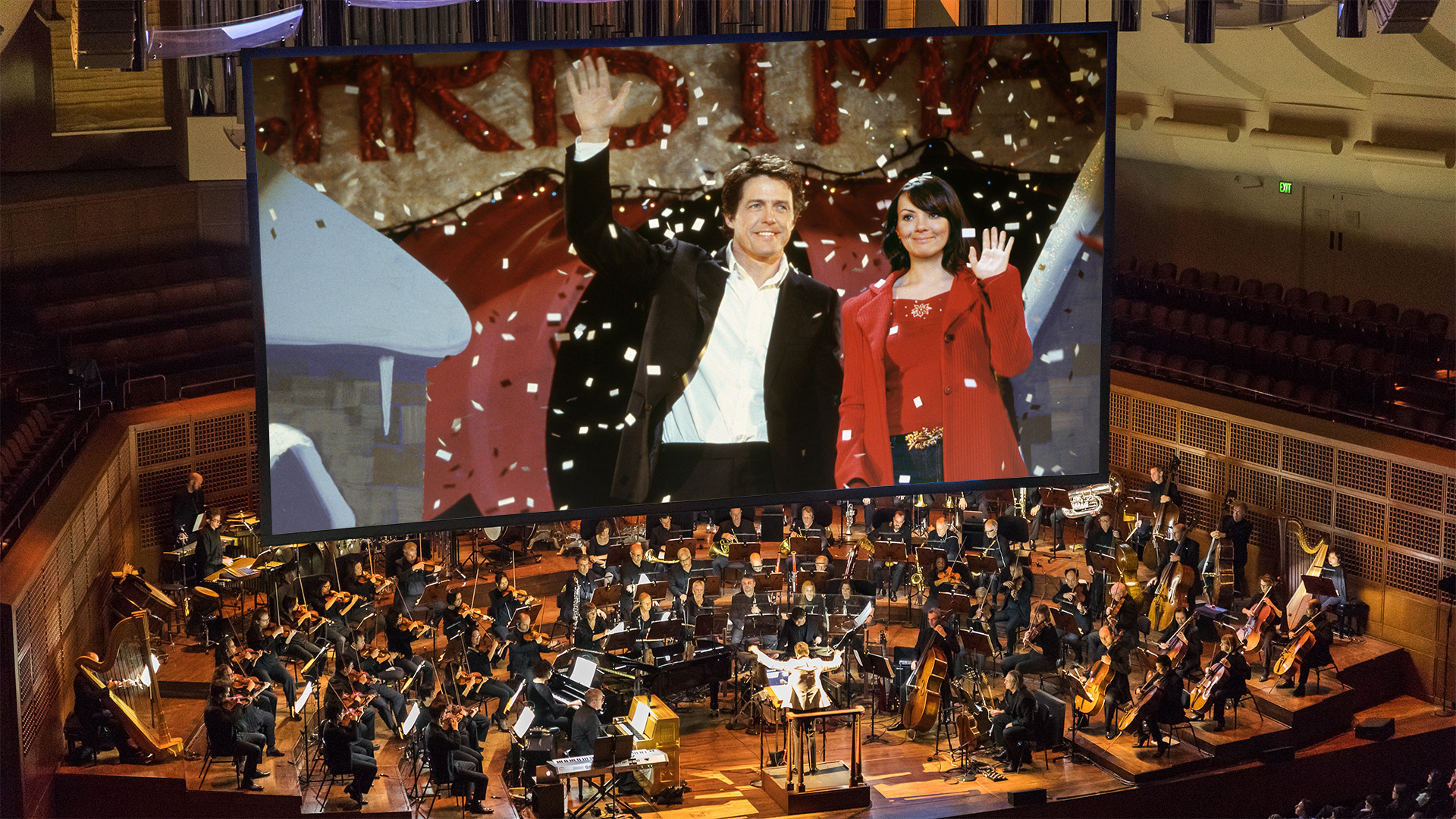 Richard Curtis' Christmas-themed romantic dramedy Love Actually has been pulling on heartstrings since opening in movie theaters in 2003. Imagine how much more poignant the British film's 10 interlinking love stories will seem alongside San Francisco Symphony's live-to-picture score—guaranteed to play the most hardened among us like a violin.
The Christmas Ballet (December 16-26)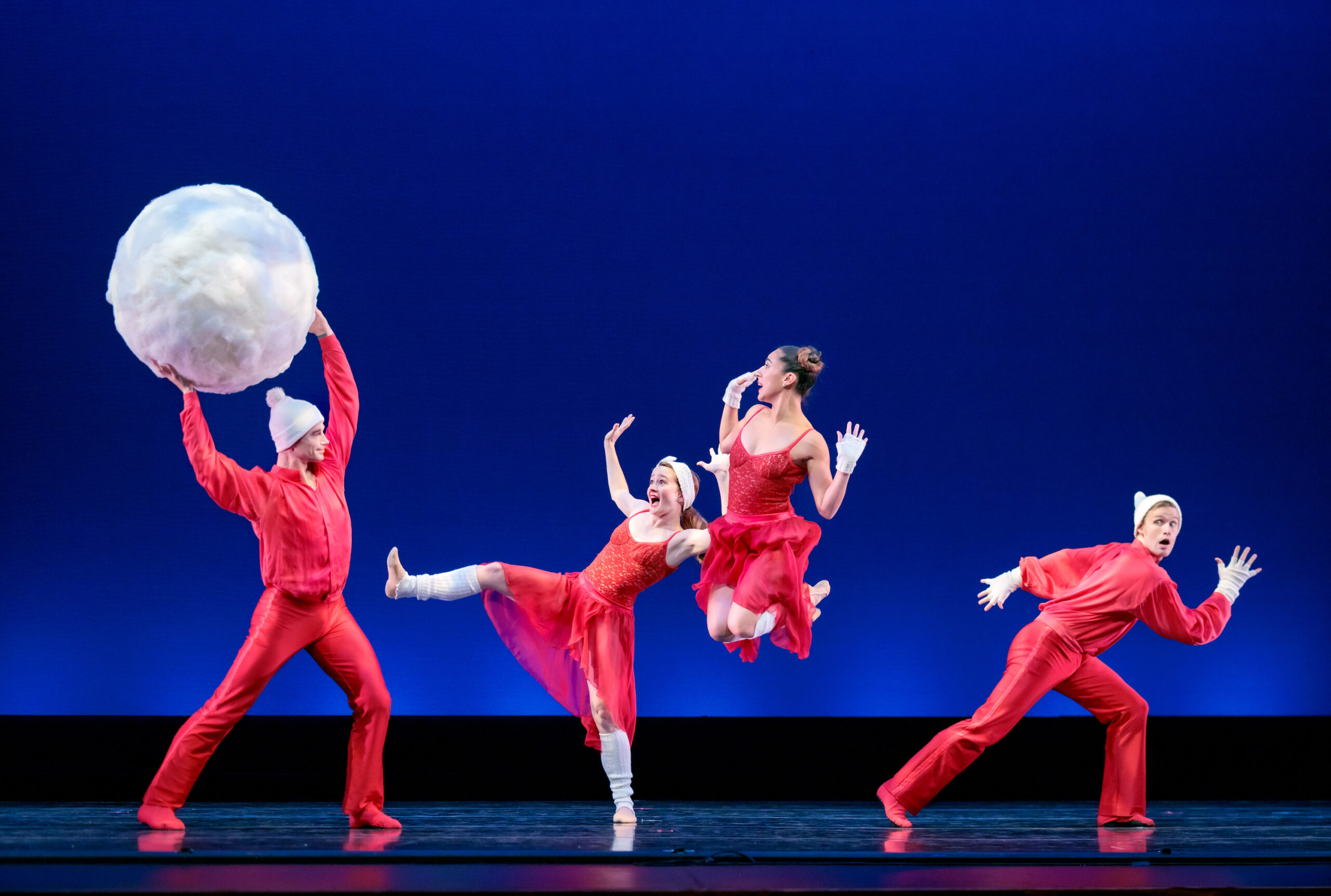 Six years before his passing, co-director of the San Francisco Ballet Michael Smuin asked the age-old question, "How long can you watch women in white tutus and tiaras?" He did his best to break from formulaic ballet by choreographing innovative productions that melded classic and contemporary dance styles. Far from stuffy, his holiday show The Christmas Ballet continues to wow audiences year after year with its mix of ballet, contemporary, character, Broadway jazz, and tap dances set to traditional carols and pop favorites.
Holiday Light Show & Haight Street Pub Crawl (December 16)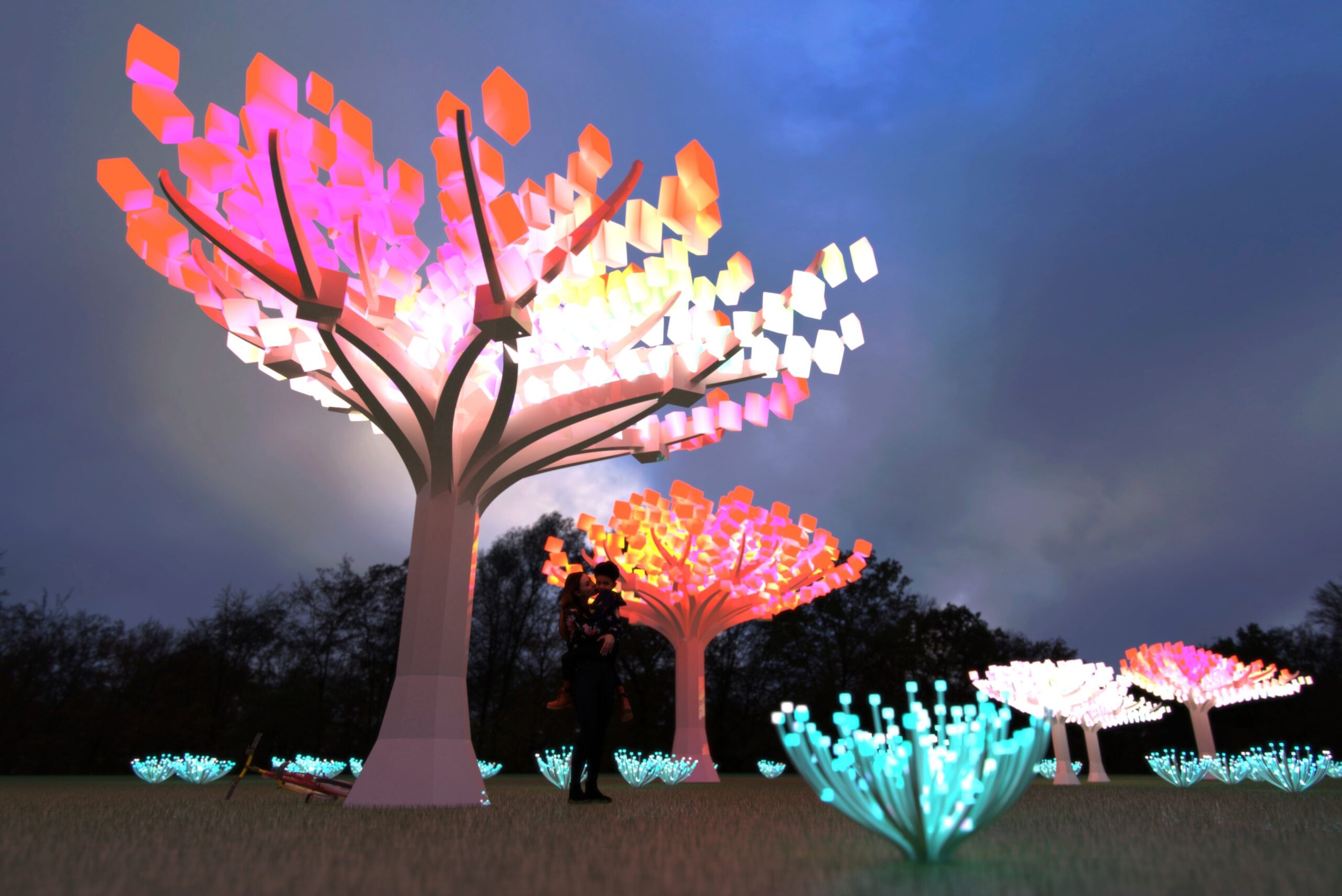 Imagine experiencing Golden Gate Park's Peacock Meadow high on psychedelics—the mental image still can't approximate the surreal splendor of "Entwined," local artist Charles Gadeken's illuminated LED forest. Host Andy Huang will take attendees through this one-of-a-kind sculptural installation before leading them into the Haight for a pub crawl that'll include stops at Milk Bar, Cha Cha Cha, Alembic, Zam Zam, and Hobson's Choice.
Holiday Gaiety at SF Symphony (December 17)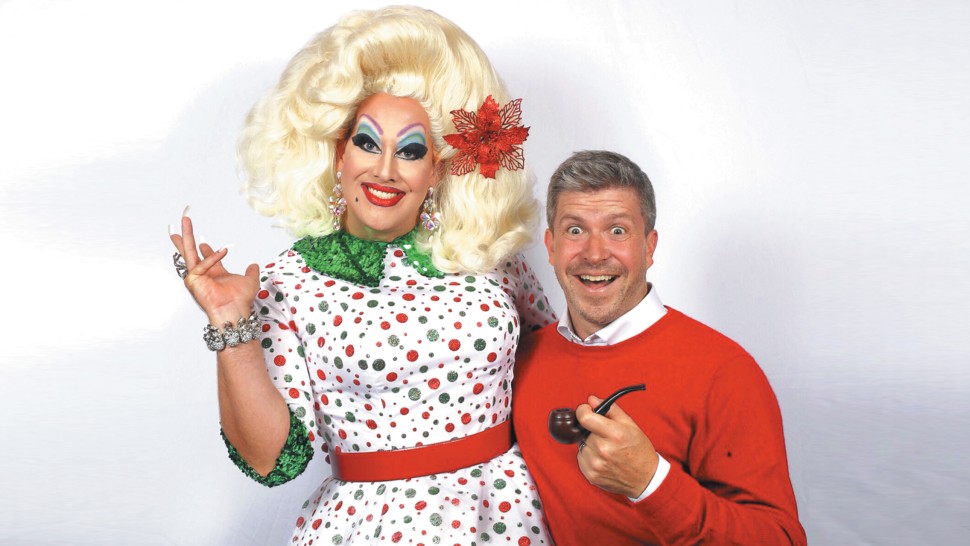 "'Tis the season to be merry and gay! Co-emceed by conductor Edwin Outwater and drag sensation Peaches Christ, this old-fashioned holiday variety show guarantees an evening of festive fun and fabulous flair. Hear holiday hits played by the SF Symphony, and be regaled by a star-studded lineup of iconic guests, delectable vocalists, and drag queens galore!"
Sweater-Con 2021: San Francisco Ugly Sweater Pub Crawl (December 18)
Since being reclaimed in the early 2000s, Ugly Christmas sweaters—those wooly pullovers in red, white, and green, covered in snowmen, tinsel, reindeer, and/or candy canes—have gone from must-hide to must-have. So throw on your fugliest holiday habiliment and hit up Sweater-Con, a Christmas-themed pub crawl that promises to take participants to Polk Street's best bars (McTeague's Saloon, Lush Lounge, and Wreck Room) to drown those seasonal affective disorder sorrows in cheap drinks, cheeky decorations, and a merciless amount of holiday cheer.
The Return of The Jinkx & DeLa Holiday Show, LIVE! (December 19)
There's an old expression in The City that there are only two tops in San Francisco, and they're in Seattle this weekend. Top Seattleite performers and Rupaul's Drag Race alums Jinkx Monsoon and BenDeLaCreme are making up the difference when they hit The City for their holiday drag show. They already beat death in Drag Becomes Her and will return to beat back the holiday blues with an all-new show that incorporates comedy, original songs, and yuletide favorites.
The 29th Annual Kung Pao Kosher Comedy (December 24-26)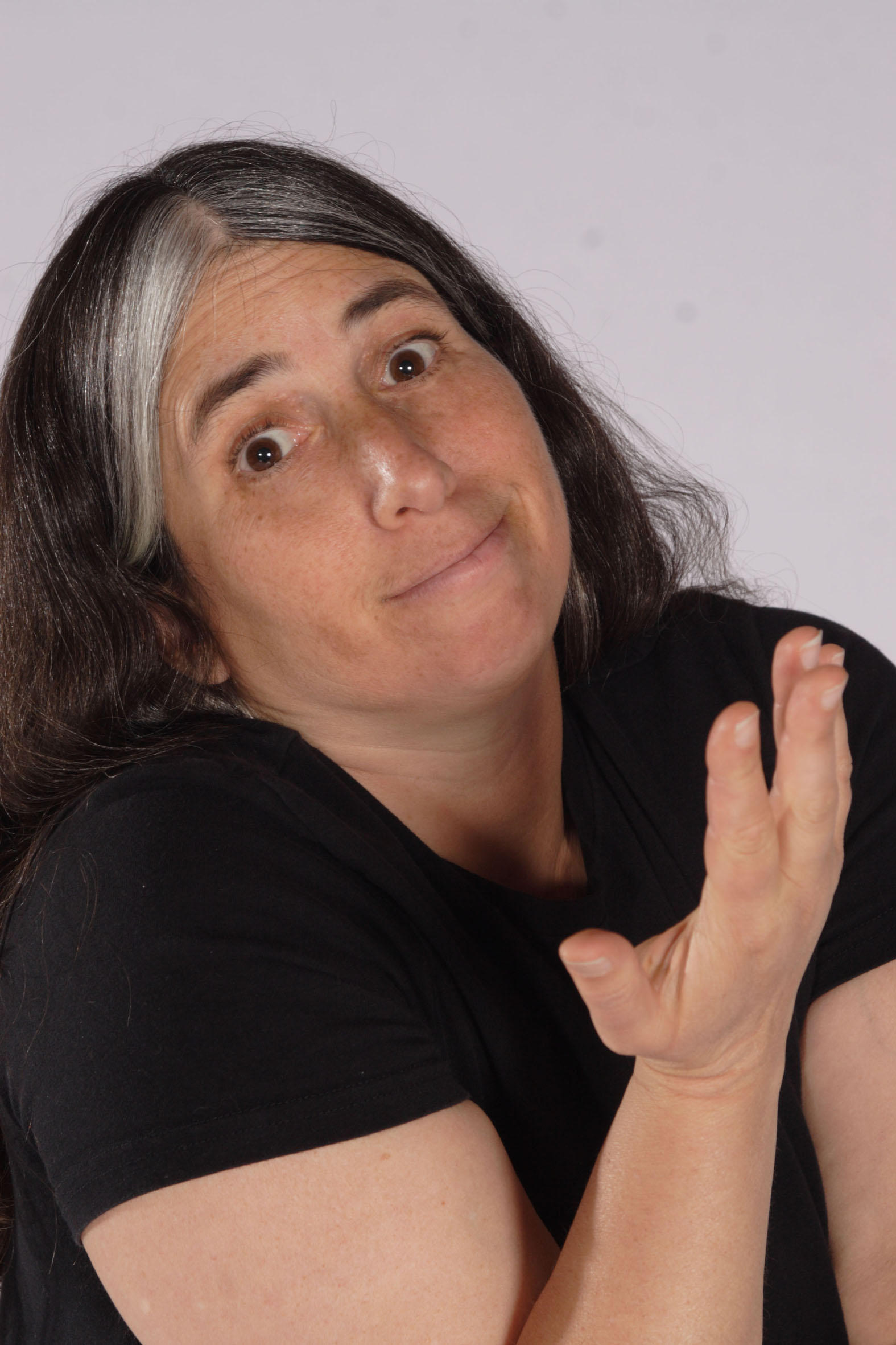 If food and laughter are natural dopamine boosters, then a combination of the two is sure to put partakers in a state of ecstasy. For 29 years, comedian and producer Lisa Geduldig has been dishing up plenty of both at her annual "Jewish comedy on Christmas in a Chinese restaurant show."
This year's installment, featuring Jessica Kirson, Ophira Eisenberg, and Lisa's mother Arline Geduldig will—like the producer's monthly Lockdown Comedy series—take place virtually on Zoom and YouTube Live. But attendees can still order in Chinese food and Yiddish Proverb Fortune Cookies, and large parties that are apart and tuning in via ZOOM can band together in breakout rooms for a pre-show "chat and chew," meant to mirror the table experience at the in-person event.