Seeking solace and to be soothed by science amid raging arguments on both sides of the leaked Supreme Court draft opinion indicating a majority of the nine justices intend to overturn Roe v. Wade, I reach out for the voice of a scholar.
Surely, I tell myself, a public health expert who specializes in medical demography, population and family planning, or is a professor of maternal, child and adolescent health would provide a dispassionate, data-driven, fact-based account of the ramifications if the opinion is replicated in the court's final decision.
If—or more likely, when—women's reproductive choice and access to abortion are left in the hands of individual states to determine, rational, but powerful voices will be desperately needed.
I discover in a more than 60-minute conversation with UC Berkeley Professor Dr. Ndola Prata that she is, speaks to, and meets all of these desired categories and attributes and more. In addition to being a scholar, Prada is a woman who has known since childhood growing up in her native country, Angola, the extreme costs and hardships of women with limited or no access to abortion.
"One of the reasons I work in this field is my life experiences," says Prata. "It is related to who I am and my identity. I saw the struggle that women had due to lack of access, inability to pay, or just a lack of knowledge about what they needed. I saw women unable to determine how many children they wanted to have and when they wanted to have them. With a lack, it was difficult. I saw people in my family struggling to control their fertility. We would have money one month and then not enough money the next to feed the family. It was difficult to keep contraceptives because you had to negotiate with men on a daily basis. It wasn't easy and resulted in unwanted pregnancies because of the patriarchal society. It was difficult for women to control their fertility and get access to modern contraceptives and that resulted in unwanted pregnancies, unsafe abortions and the loss of many lives."
Prata witnessed a cousin's death following an unsafe procedure. "It was performed not by a doctor. It resulted in complications with an infection. The tendency was to hide the disease because women were afraid and knew that abortion was not acceptable or legal. She waited and it was way too late to get help. She died: she was in her 20s and left one child behind."
In her family's home, she and her five siblings were never malnourished, but rice was a staple and the laws in what was at times a Communist country allowed the family to receive only two chickens per month. "There was just enough to be alive but we were always hungry. We lived in a city and the vegetables from our family members living in rural areas that they would send us in baskets sustained us. But sometimes travel from rural areas was dangerous and not possible because of the attacks and kidnappings and 30-years of war, so it was difficult."
Dr. Prata is the Fred H. Bixby, Jr. endowed chair and faculty director of the Bixby Center for Population, Health and Sustainability in the School of Public Health in Berkeley and co-director of the University of California's Global Health Institute, among other positions. She earned her medical degree from the University of Angola and holds degrees and certificates from London School of Hygiene and Tropical Medicine at the University of London, Boston's Harvard School of Public Health, and others.
Following ten years practicing medicine and serving as Head of the Social Statistics Department at the National Institute of Statistics of Angola, Prata moved to the United States and began her tenure at UC Berkeley as a researcher and lecturer. She worked as a demographer/analyst for CDC's Division of Reproductive Health for six years and later, for a brief term from 2010 to 2011.
As an expert in sub-Saharan Africa, Prata's voluminous research projects, articles and reports address family planning, abortion, reproductive health, women's health and empowerment, maternal mortality, and strategies for harnessing existing resources, such as health care infrastructure to set priorities on national health agendas. Her courses focus primarily on financing and the ability to pay for reproductive health programs, the role of the private sector in health care, adolescent sexual behavior in developing countries, priorities for maternal health, and the use of misoprostol in obstetrics and family planning.
While working for the CDC as a medical demographer, Prata studied the ways in which populations grow; what number and spacing of children is involved, what services women need to access services where they can get contraceptives, and the policies that help families achieve or control their desired size.
"We also looked at how, in general, family numbers decline as they gain access to birth control. It helps me design services so people can achieve their desired family size within a human rights angle and by giving them options. I then can help them to understand the value of the benefits of having smaller families. Governments need to understand so they can make investments in family planning programs that educate women, allow women not to have to marry at an early age, and pass laws to improve maternal health, gender equity, and empower young people."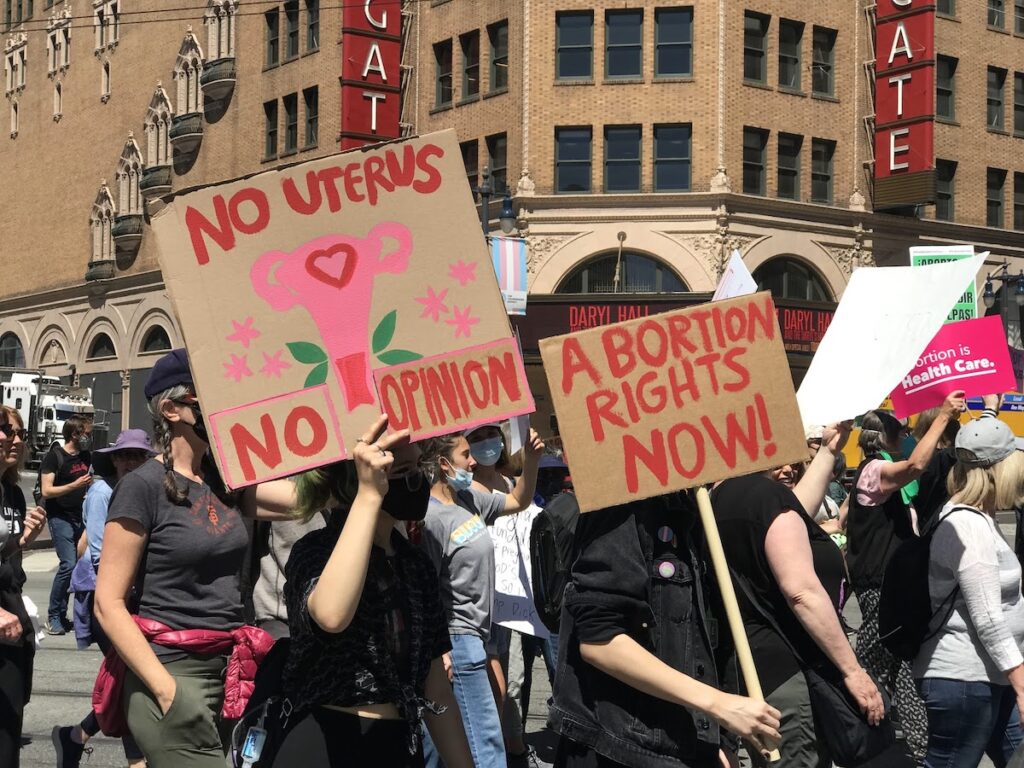 According to the Bixby Center, unsafe abortion is one of the leading causes of maternal mortality in developing countries. A statement on the website says, "Over a third of the 182 million pregnancies that occur in developing countries are not intended, and approximately 20 percent of those will end in abortion, many of which are conducted in an unsafe manner resulting in approximately 80,000 maternal deaths globally each year. One in four women having an unsafe abortion is likely to face severe complications; hundreds of thousands of disabilities worldwide are attributed to unsafe abortion annually. The complications of unsafe abortion are not only perilous for women, but also cause untold costs to health care systems. Treating the complications that result from unsafe abortion costs Africa and Latin America $227–$280 million each year."
It is tempting to view the science-based data and words as a distant, never-in-America problem, but the "cover-your-eyes-and-it-disappears" perspective at this time in our country's history is especially dangerous, Prata says.
"If Roe v. Wade is overturned the reality is we could see a tremendous decrease in rights of individuals to decide when and how many children they have. When those rights are affected, we can also see changes in maternal mortality. What will individuals turn to in order to terminate pregnancy? When someone doesn't want to continue a pregnancy, we see the delays in accessing or absence of safe care causes them to pursue means that are unsafe. We call that unsafe abortion. I don't believe we will have the level of what we see in developing countries because we have more information and the ability to self-manage abortion with medication. But my greatest concern is with the poorest of the poor who have difficulty accessing social media and other sources of assistance for care."
The conversation naturally turns to the disproportionate impact overturning Roe will have on Black, Indigenous, and other women of color and low-income women. Prata recalls a project she completed in Mississippi. It was 2018 and at that time and to this day, the state had only one abortion clinic. "How can a poor woman in the Mississippi Delta travel to Jackson?" Prata asks. "It was then and is now not possible. It required individuals in the poorest areas to travel (on average) 50 miles."
Prata says people of color are most often found in lower income populations, have less sex education, and lack access to reproductive health care. "Everywhere in the world regardless of legal framework, abortion can be safe for women with resources and good education. It doesn't matter their religion, they can get a safe abortion. When laws get highly punitive, the poor are affected. In the US, it happens to be that means Black, Brown and low-income people."
Prata adds: "Everybody, regardless of where they are in the debate, needs to understand and empathize that unwanted pregnancies happen to everybody. Sometimes it's a lack of access, lack of understanding about unprotected sex, lack of means to obtain protection. They happen to be people who have poor means of controlling their fertility. There is a perspective that abortion happens because very young women who don't know much are having them. But unwanted pregnancies happen at all stages of our lives. Let's say you have three children and want to terminate a fourth child but can't, that impacts the three who are already there. It goes beyond the child yet to be born, it might impact the mother's ability to go further in school or provide adequate housing for her family. It is a public health and an individual rights concern."
Which leads to inevitable questions about conversations and actions that recognize and respect human dignity, choice, and agency. "If we have empathy, we understand each person has sole responsibility to decide when and how many children they will have. Groups who do not accept abortion are coercing that person. Understanding when life begins: each one of us has a different understanding of that, but coercing someone is not okay. A pregnancy has risks: carrying pregnancy to term has ten times the risk of something going wrong when compared to abortion in the first trimester. What right do we have to bring to the world a child unwanted, perhaps for very legitimate reasons? There are economic (conditions) or co-parenting relationships that if not in place have negative health impacts that transfer to children that will continue into adulthood."
Statistics back up her positions. According to a 2021 report from the Maternal Health Task Force at Boston's Harvard Chan School Center of Excellence in Maternal and Child Health, "Family planning has been estimated to have reduced maternal mortality levels in various countries by magnitudes ranging from 6 to 60 percent, as well as lowering infant mortality and abortion rates, especially unsafe abortions." Globally in 2008, contraceptive use averted approximately 44 percent of maternal deaths.
Prata points to a second document with facts pertaining to the United States that says an estimated 295,000 women die from complications during pregnancy and childbirth, almost all in low and middle income countries. Approximately one-third of maternal deaths could be prevented annually if women had access to and used effective contraception. Worldwide, 218 million women have an unmet need for modern contraception. Worldwide, the United States through USAID is one of the biggest donors for family planning aimed specifically reducing maternal mortality.
Asked for the steps Prata believes people could or should take immediately and longterm, she says in addition to philanthropy to support, organize and energize organizations and protest rallies and boycotts against companies that do not speak out publicly to protect reproductive rights, there is power in voting.
"If we really want to see change, register to vote and select representatives based on where they stand on reproduction. Even if Roe is overturned, states can determine in what circumstances abortion can be allowed. In California, where we already have more liberal laws, continue to lobby our representatives so we can provide a safety net to people from neighboring states to offer them access to abortion."
Prata emphasizes that good policies for improving maternal health are not out of reach. Medical professionals with training in health care systems that address bias, put power in the hands of birthing individuals and improve the quality of care of people of color when backed up with financing mechanism are one way to change the landscape.
"It depends on the political will," she says. "Men's reproductive health has investment in contraceptive methods and it's not threatened. For all of the drugs and money going to men's enhanced sexual performance, it's a big industry. In most countries a drug like Viagra going into a new country will take only several months for approval but contraceptive drugs might take years. Why is it so much harder to have approved or to register medications that are for women, people who can give birth?"
I ask Prata if the situation is discouraging and if the overturn of Roe will take the wind out of her strong, science-savvy sails. "I am 56 years old and have seen the worst of what restrictive abortion laws can do to an individual, to families, to communities, to the level of health care in a given country. I will continue to fight and teach the next generation of health professionals about how damaging that is. Living in the US, you can see the changing legal framework going on, and the same time the resilience of people to fight and make (sure) reproductive rights are real rights for individuals and will continue. Even though I'm sad and disappointed about overturning Roe, I feel energized about doing better and not taking away the rights for women to have abortions. We can do a lot better and that's the hope that I continue to have."