A siren song called actor Jordan Baker to what she calls "a bucket list, first-ever opportunity" to appear in the title role of Berkeley Rep's new production of Dana H. (which runs through July 10.) The show offered Baker a once-in-a-career role in the telling of the true story of five months in the life of chaplain counselor Dana Higginbotham.
The (nearly) one-woman show has been nominated for three Tony Awards and arrives following a rousing reception on Broadway last year (with actor Deidre O'Connell in the title role) and in limited runs in locations that were granted the rights to produce the work in 2022. Dana H. features a script reconstructed for the stage by Higginbotham's son, playwright Lucas Hnath, and is based on interview recordings made by dramaturg Steve Cosson. Told entirely in Higginbotham's own words, the recordings chronicle how, while working in a psychiatric ward, Higginbotham was kidnapped by a patient known in the play only as Jim. She was held hostage and tortured in a series of Florida motel rooms for five months. The chilling account is lip-synced by Baker in this production, which is directed by Les Waters, an Obie-Award-winning director and former associate artistic director at Berkeley Rep from 2003 to 2011.
The East Bay theater institution has chosen an able actress to protagonize such a harrowing story. Baker comes with stacks of notable performances to her credit—among them, creating the role of "C" in Edward Albee's Pulitzer Prize-winning Three Tall Women—and has been well-received for her work with top tier American theater companies in films, and on television series including The Americans, Blue Bloods, New Amsterdam, Law & Order: SVU; FBI: Most Wanted, The Good Wife, and more. Her only prior Bay Area appearance was with ACT in a Tony Award-winning production of The Normal Heart directed by George C. Wolfein.
Baker came to the Higginbotham role in an unusual way. "It's pretty funny," she says in an interview with me for 48hills. "They had done Dana H. in Chicago and I think Los Angeles, and then they came to The Vineyard where Deidre won the Obie. They were required to have a cover for Broadway because of Covid. I got a phone call out of the blue. They were offering me this part, but I don't do cover work. 'It's the most frightening job on the planet,' I said. 'I would never want to do that'; going out onstage without rehearsing it. I need rehearsal. I'm not doing something in five minutes, step into the middle of a show. That's an actor's worst nightmare."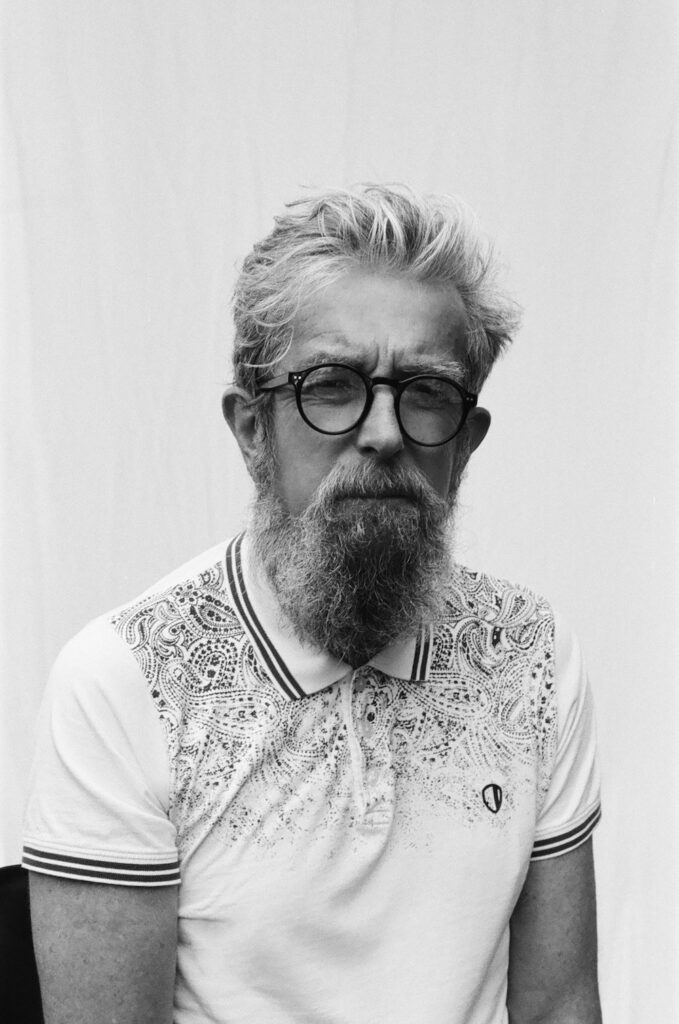 I ask, given her no-cover policy, what had caused her to make an exception and act in another role, in Normal Heart at ACT. Baker says it was because the Bay Area stepped up early and wholeheartedly to care for people with AIDS.
"They funded efforts related to AIDS," she says. "I lost a brother to it in 1992 when they were just inventing GMHC and other things. AIDS was hitting its stride, and my brother was one of the early losses. When I read Normal Heart, I said, 'I'd love to go there.'"
Dana H. didn't initially speak to Baker in the same urgent manner. She knew nothing about the play, not even that it was lip-synched and performed while seated almost entirely in a chair. But then, Waters placed a second call and sent a video of a previous performance. Baker was stunned, blown away by the work's potency and power. She made the choice, for a second time, to be a cover. "I did pray that Deidre stayed healthy, even though I had all the sounds and the movements down," she says.
To perform the role requires an unusual, vigorous approach Baker likens to entering a void. "I'm completely controlled by the sound," she says. "With my ear piece in, I won't be able to hear the audience at allit's like I'm in a vacuum. I come out and break the fourth wall immediately to explain at the beginning that we're going to do this together. We'll be listening to her voice as if she's a piece of music. The soundtrack starts and I say, 'It's like a dance.' Deidre referred to it as a prayer."
Part of the choreography are movements Baker makes to accompany sounds on the recordings like when Higginbotham hits her chair or slaps her thighs. It has been a slow, deliberative process in acclimating to the unusual rhythms, timing, and articulations of her character.
"She does those slaps and other sounds not with, but off of the word, sometimes for emphasis," Baker says. "I sat yesterday and thought for a long time until I felt it in my body. She's also from Florida and has a Southern twang, which requires a lot of energy. And her 't's' and 'd's' land hard. There's a whole muscularity, how your lips move, to hit those consonants."
With all the concentration and alone onstage, I wonder if the interplay with the audience is starkly different compared tothan it is in other one-character shows.
"It is," says Baker. "I'm a conduit. I don't need to sense the audience's energy with this. I'm mirroring somebody, and I don't have control over her speed or the tone. As actors, we know pacing and tone shift according to interaction with other actors or the audience reaction, but not in this. The only thing that might vary is if I drop a sound or movement. I'm not in charge: Dana is in charge. We're all one with that. I am the audience also. I'm Jordan when I walk out and explain we're all going to experience this together. After that, I feel connected to her and get lost. I sometimes feel a chill in my body and think that's part of being in the room with her, in that sealed space. I can't hear a fire alarm if it goes off in the theater because I'm with her."
Baker says that Higginbotham's story of walking straight into a situation that leads to extreme trauma, victimization, and abuse Baker says strikes her as being completely plausible. "It wasn't like a stranger picked her up and took her away," muses the actress.. "It was somebody she knew. I could see how this happened to her. She was helping people, working on the street with homeless people. She was a chaplain in a hospital psych ward. She knew this man had issues, but at the same time, there was a perfect storm of her divorce, her son went off to school in a different state, she lost her job."
The play makes it clear that Higginbotham had opportunities to escape. The script and in the play asks, puzzles, and leaves for audiences to extrapolate possible reasons for this failure she did not try sooner to flee at her first chance. Baker has her own theories: she learned that Higginbotham had a complicated childhood, with a mother who eventually abandoned her, and a father who hit her. "She grew up with the feeling of not being enough," says Baker.. "She was hostile as a child, with lots of energy they tried to calm down through violence. It's also interesting to look at women and law enforcement, and the help she didn't receive while kidnapped. She's a lovely, strong person. I met her. It's hard to believe what happened to her. But I get how it did. It was a slow thing; built over time. But, the core of the story adds up."
Baker is eager to establish that although Dana H. is about a harrowing experience, it is not visually violent and the verbal narrative includes only two profanities, including one from a book that Higginbotham reads aloud. She says that for the production'sthe audience for 85-minute run, the audiences is largely quiet, creating a thick silence broken only by brief, occasional laughter.
"The sense of humor in Berkeley will be different than in New York, Chicago, and other areas," says Baker.. "There's always a gasp when people find out I'll be lip-synching for 85 minutes. We've seen people lip-synch for a minute, but to tell a whole story that long is wild. When I'd watch Deidre, I'd forget she's lip-synching. No matter where you sit in the house, it just washes over you."
Dana H. offers in its sober account plenty of openings for the audience to make their own judgments, to view the topics and Higginbotham as if by satellite, while listening and fitting themselves into the puzzle of how she came to be kidnapped, and the means by which she broke free. Baker says among the benefits of working on the play are Hnath's hard-work ethic and hyper-sensitive ears for the nuances of his mother's voice and the way in which Waters observes keenly, gives notes gently, and is a confidence- builder. "I've worked with tough people, and you really have to hold your fort," she says.. "You have to hold onto who you are. Here, I get to determine who I am. They make me feel gifted and are happy to have me at the party. That's a true joy."
Of course, a big part of coming to theater is sitting with a companion or next to a stranger and having the experience together. Being communal, laughing and crying together, live theater for the first or fourth-hundredth time Baker declares, is a party and another true joy.
DANA H. runs through July 10 at Berkeley Rep. More info and tickets here.