After a brief hiatus, your weekly look at food and food makers in the Bay is back! This is Good Taste, and I'm happy you're here.
Since I started blogging about the Bay Area food scene in 2008, I've seen a number of restaurants come and go at 598 Guerrero Street in San Francisco. It was Craig's Place from 2008 to early 2010, until the owners flipped it to a seafood concept called Ebb & Flow that lasted just six months. Yuzuki Japanese Eatery was delicious and had a very long run, from 2011-2019, but AL's Deli, which followed from AL's Place chef Aaron London, only lasted for an eight-month span between 2019 and 2020 and shuttered early in the pandemic.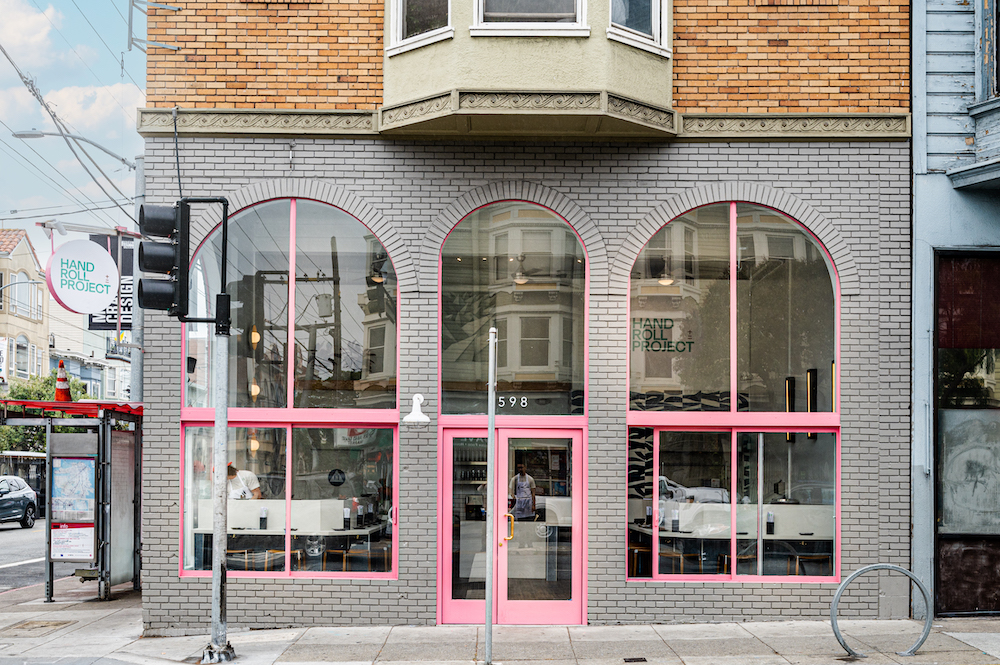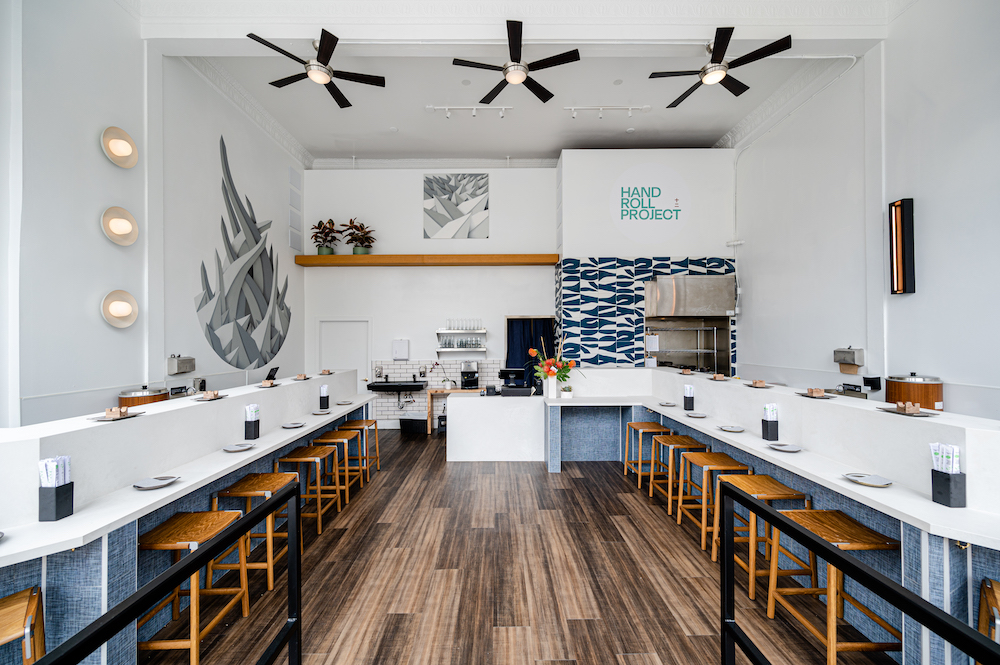 598 Guerrero is across the street from the daily lines at Tartine Bakery, and down the street from the always elbow-to-elbow Bi-Rite Market, so there's no lack of foot traffic. My vibe for years is that something supernatural is afoot and that this has been one of San Francisco's notoriously cursed restaurant spaces. However, I think that's going to change with Handroll Project, which opened in the space two weeks ago.
For one, executive chef Geoffrey Lee and his business partner Tan Truong already have a significant built-in audience through their other restaurants, Ju-Ni and Hina Yakitori. It's the first handroll (temaki) focused sushi spot in the city, and it's easy to see the potential for inspiring more to open.
It's also really, really good, as I learned last week when I was kindly invited in for a taste of the restaurant's glorious Full Monty (not the actual name), a set of 10 handrolls ($95) that is presented one by one like a high-end omakase service. And like SF's best omakase spots, the set includes luxe ingredients like A5 Wagyu beef, uni, and ankimo (monkfish liver), the latter served frozen and grated over ikura (salmon roe). The menu offers smaller sets, too, and handrolls can be ordered individually; current prices run from $7-18.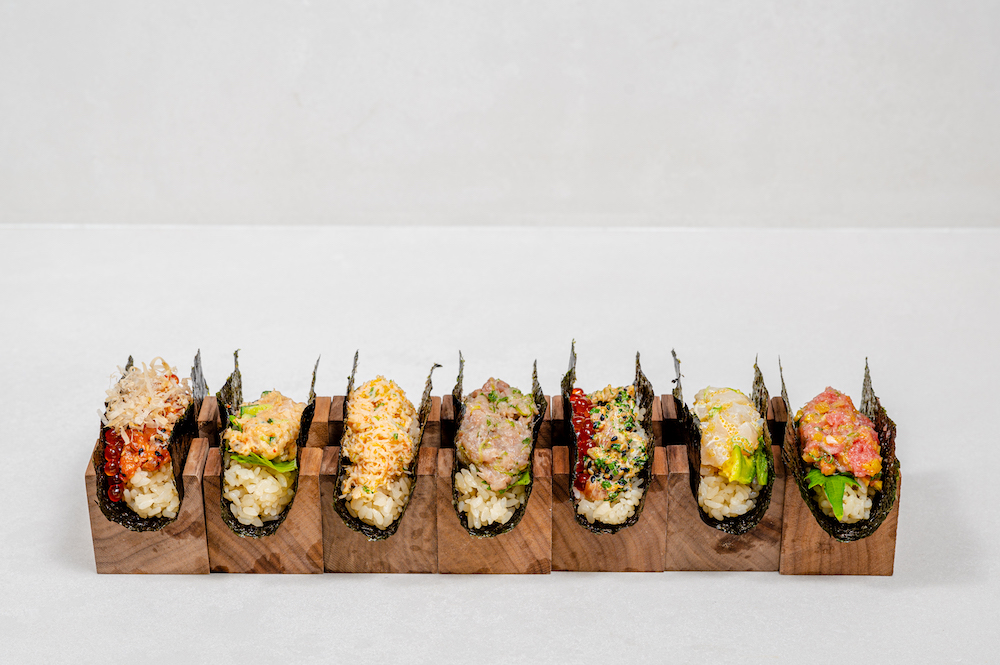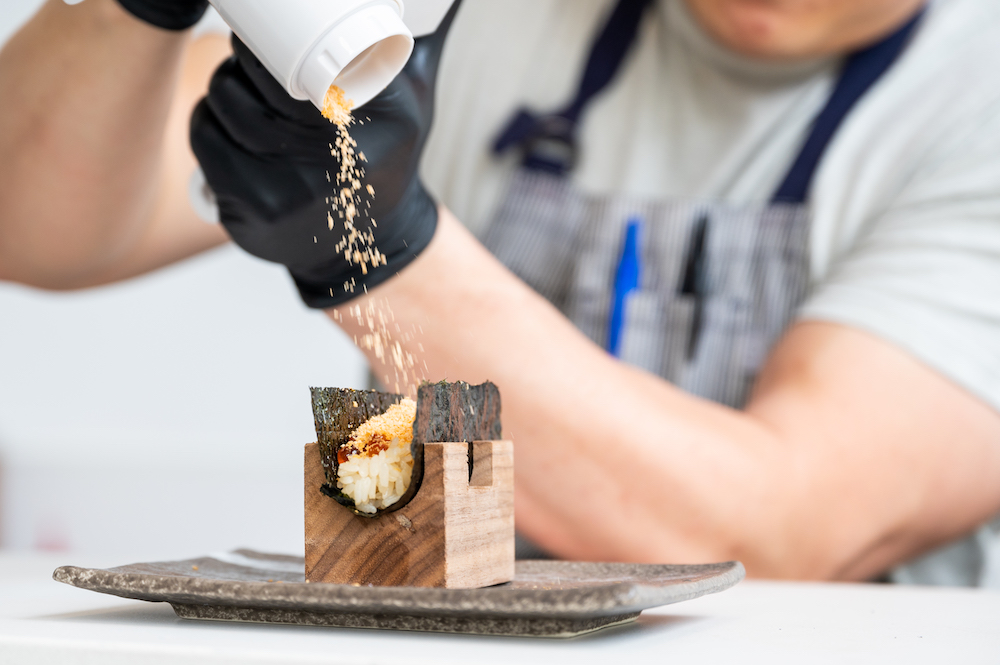 Handroll Project has been popular right out the gate and currently doesn't accept reservations, so you're asked to add your name to a Yelp waiting list upon arrival. Next month, the restaurant is expected to add a substantial takeout menu that will include DIY kits for Dolores Park/your car/your bed. If we're lucky, this place will be around for a long time.
The food party continues at Tamara's site California Eating.