Welcome back to Good Taste, the little weekly local food column that could! In this edition, we take a sneak peek at the newest incarnation of San Francisco restaurant Maybeck's (3213 Scott Street), which reopens on June 30.
After temporarily closing the restaurant in 2020, Maybeck's chef/owner Aaron Toensing partnered up with chefs Lori Baker and Jeff Banker, who closed their own SF restaurant Baker & Banker in 2014. The three now own Maybeck's and have given it an updated look and a new menu, which they recently invited me to try during a friends and family preview.
I loved seeing how the new menu is designed to allow diners to really roam and play without being forced into a particular price point that's more than you want to spend, though it's worth noting that this isn't a cheap place; it's also got a beautiful bar and will soon have a dedicated wine bottle shop. I never got a chance to try the original steak-centric incarnation of Maybeck's, but there will still be a weekly offering of Beef Wellington, for those who might otherwise miss it.
The current menu offers crudo, pastas, salads, terrines, seafood, a whole "Carbs" section and other thoughtful small dishes. There are also a couple of large format entrees that are ideal for a whole table to share and are served on platters that are practically as big as the tables. I tried to show the scale of the entrees by photographing the beautiful Liberty duck dish with cutlery for scale.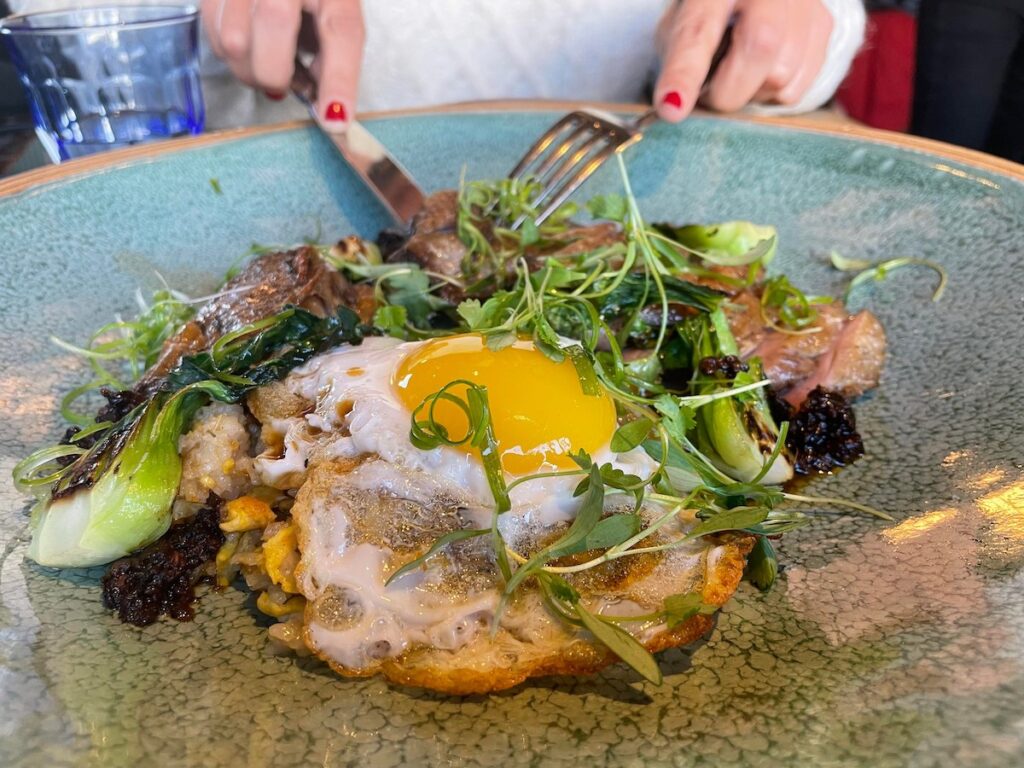 Lori Baker has long been one of my go-to chefs in San Francisco for when I need to comfort myself with perfect cakes and ice cream sundaes (which, dear reader, is often). In the years following the closure of Baker & Banker, she created desserts for Bluestem Restauramt & Market. There, you'll still find some of her greatest hits, including a strawberry tall cake with strawberry cheesecake, strawberry buttercream, and strawberry jam sauce; and the Honolulu Hangover, a rum-soaked German chocolate cake with coconut filling and marshmallow meringue. If your self care regimen involves cake or chocolate, you should definitely become acquainted with her work.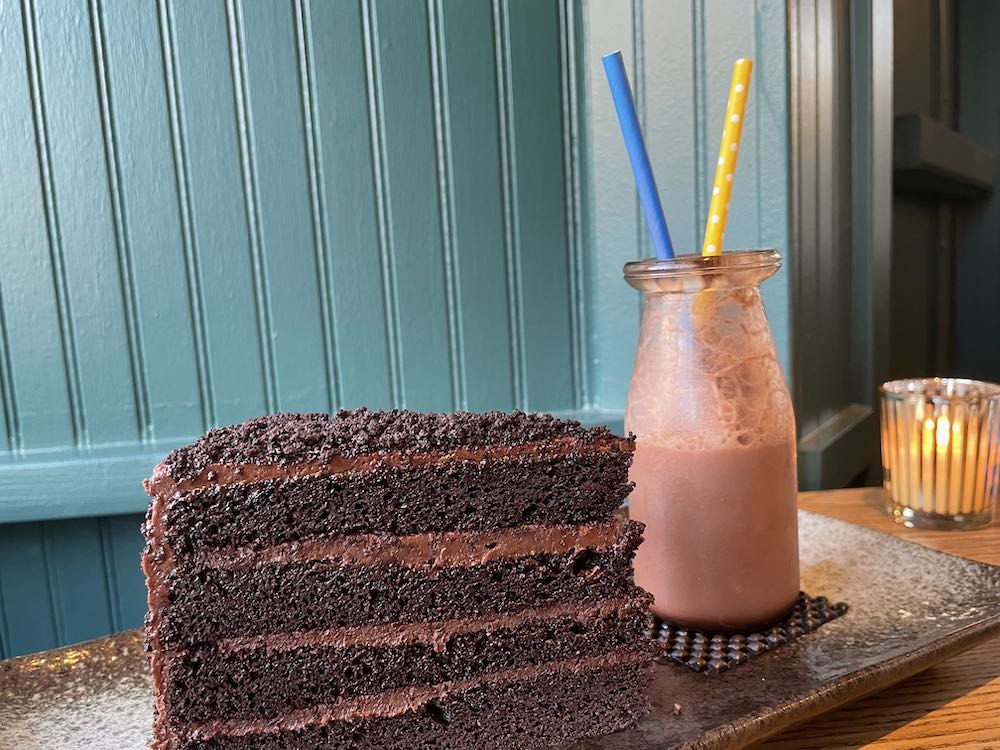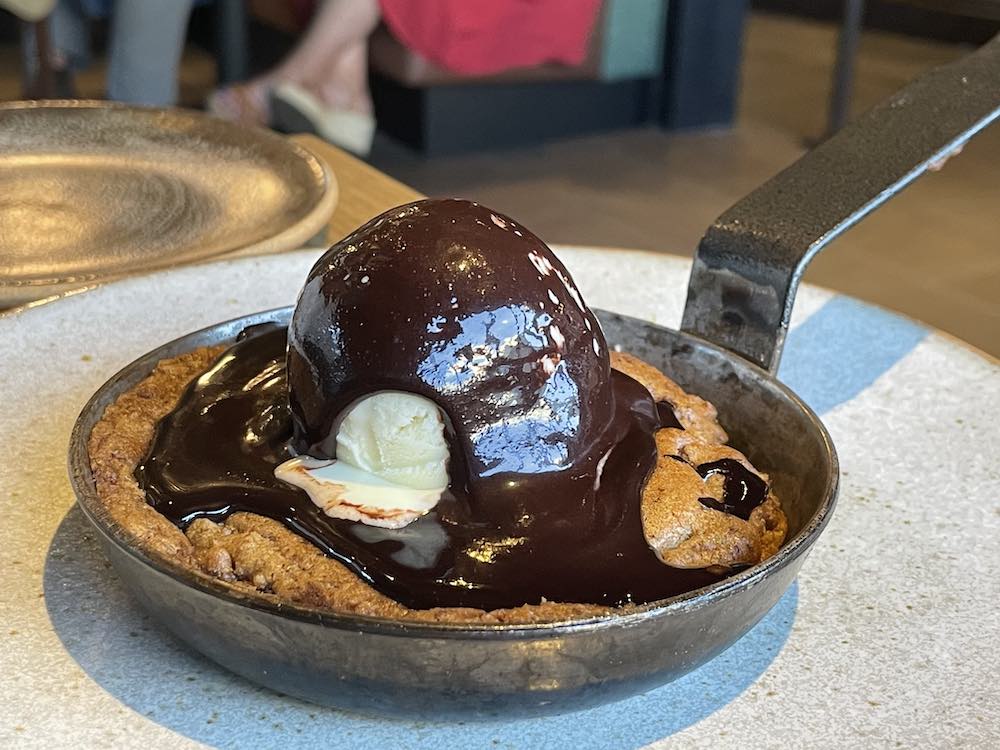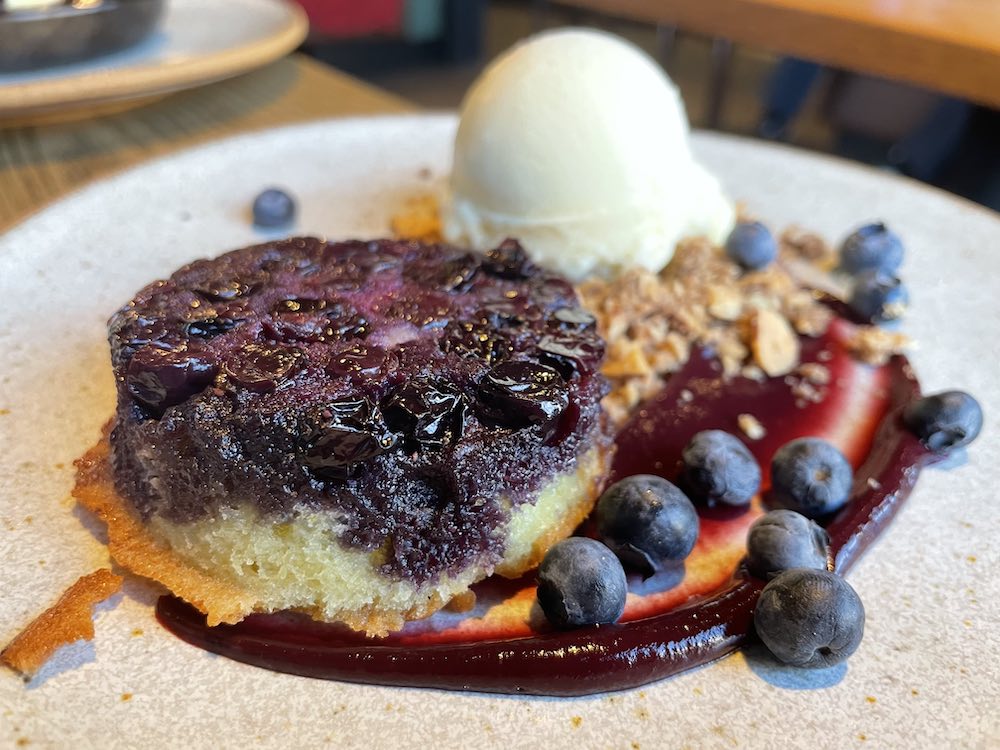 Baker has kept it fairly classic for the first three desserts on the new Maybeck's menu: Brooklyn Blackout Cake with a chocolate egg cream, a giant chocolate chip cookie with hot fudge and vanilla ice cream, and blueberry upside down cake with amaretto-creme fraiche ice cream that she should think about selling to take home. (Just saying.)
The restaurant will be open for dinner from Tuesday to Saturday beginning on June 30, with Sunday brunch to follow in a few months. I'm going to start recommending it to friends who don't read my column and people who text me like their personal concierge as a fun spot to check out, but you can get a jump on it now. More pictures from the preview meal are on my high-calorie Instagram feed.
Continue the food party at Tamara's site California Eating.