It is refreshing to see the media attention brought to the very disturbing onslaught against the drag community as a result of Drag Queen Story Hours. I applaud all of the talented, generous and brave performers who have brought this brilliant phenomenon to life.
As we know, there is nothing new about painting queer people as the majority of child molesters and groomers—when all data proves it is quite the opposite.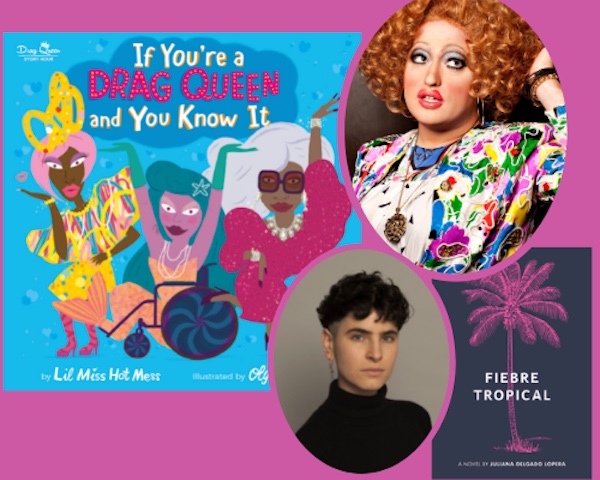 Unfortunately, we don't need to assail just the Proud Boys or MAGA fanatics to find the perpetrators of this dangerous and partisan nonsense. Sadly, it comes as no surprise that our bubble of San Francisco is not exempt from its assault. This transparent attack on the LGBTQ+ community has been with us locally for years. It is based not just on hate, ignorance, and bigotry. As we see today, it has been used as a political weapon to play on voters' fear of the unfamiliar in uncertain and troubling times.
This was certainly State Senator John Briggs' playbook when he authored Prop 6 in 1978, which even Ronald Reagan opposed. Then in March of 2000, State Senator Pete Knight used it again to go after queer families with his Prop 22. 
It was just eight years later that as a termed-out Assembly member, I ran for the State Senate. When I won, I became the first openly gay man in California's 150-year history to serve in that legislative body. Through the campaign, my political opponents were well aware of that fact.
Rather than challenge me on our policy differences, this favorite old trope rose yet again. A new political action committee was filed with the Secretary of State for the purpose of defeating me. Fair enough. 
The required naming of this PAC was "Protect Our Children from Mark Leno."
Though I authored legislation at odds with many powerful special interest groups in Sacramento such as the bankers, realtors, polluters, health insurers and the airlines, none of them contributed as they found this PAC to be too odious for their tastes.
The only contributors were the creators of it—the San Francisco Police Officers Association and PG&E. What did they consider my crimes to strike such a low blow?
I authored bills to require greater law-enforcement transparency and accountability in cases of undisputed abuse of force and for my support of public power and renewable energy.
After I was elected by a margin of 15 points, there was never a word of contrition or outreach from either.
I recount this old tale not out of spite but for the purpose of responsibility. All social movements need to form alliances to succeed. We know this for fact. Paraphrasing Dr. King, an injustice to one coalition partner is an injustice to all.
It is equally important to know and remember those who have fought against us and often continue to do so.
We need to see and hear apologies and proof of new leadership, direction and attitude.
Without that, history will continue to repeat itself.
Mark R. Leno is a former SF supervisor, state Assembly member, and state senator.