When a casting director got in touch with Jeunée Simon to see if she'd be interested in the role of Leslie in A Jumping-Off Point by playwright Inda Craig-Galván, she immediately said yes, because Dawn Monique Williams was directing. Then she read the script, about a Black screenwriter who gets accused of plagiarism by a white former classmate, which further cemented her desire to be in the play. 
"I had a visceral response," said Simon. "Reading through the script, there aren't any heroes and there aren't any clear villains."
Craig-Galván's play is one of five at the 45th Annual Bay Area Playwrights Festival (Fri/29 to August 7 at Potrero Stage), offering both in-person and online options for watching. The others are An Arab Spring, Saturday Mourning Cartoons, Close to Home, and How to Let Your Lover Die.
Exploring where ideas come from and who owns them interests Simon. She says she's delighted to be part of this festival, working with the executive artistic director, Jessica Bird Beza.
"I think the amazing thing this festival does is focus on new work," she said. "Another amazing thing is Jessica acknowledged the elephant in the room—that maybe COVID would mean we that we wouldn't get to perform, but we stayed focused on the process and supporting the writer."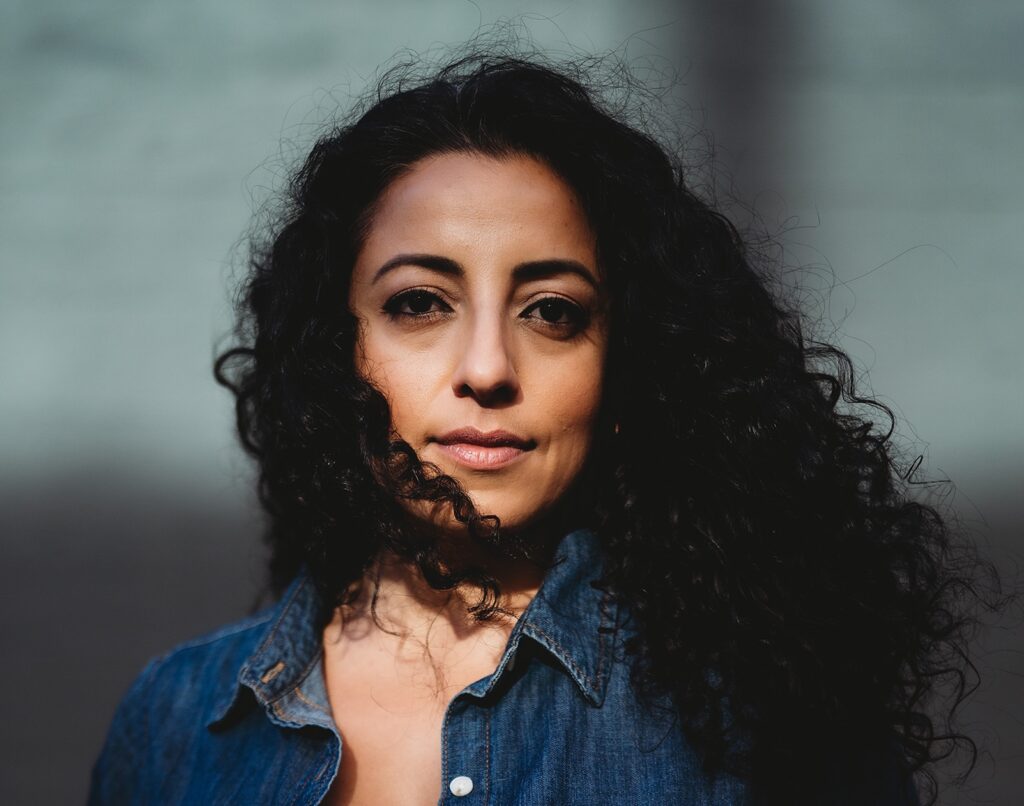 The support for writers at this festival is like no other, says Denmo Ibrahim, author of An Arab Spring, with a collaborative style that includes doing rewrites between performances. 
"The Bay Area Playwrights Festival is extraordinary," she said. "It's easy for a large organization to say, 'This is what we've found successful, and this is our model.' But they absolutely nurture the voice of the writer instead of funneling you into an existing idea of what theater looks like."
Ibrahim began her life in theater as an actor but didn't see a lot of stories featuring the lives of North African and Middle Eastern people, so she started writing them. With An Arab Spring, Ibrahim says she has returned to themes that interest her about family and the relationship between being a foreigner and an American. 
The play was inspired by the death of her father, who, with her mother, immigrated to the United States in the late '70s.
"My brother and I had been estranged from him for many years," Ibrahim said. "In a way we got the most information about him after he was dead."
In the play, she's examining how change happens in family dynamics and she discovered a lot of humor and irreverence, especially in the relationship between the siblings, she says.
The title comes from the pro-democracy protests that started in Tunisia and Egypt in the early 2010s and spread around the Arab world. Revolutions can be both macro and micro, Ibrahim thinks, happening in nations as well as in families.
"The uprising of youth against dictatorship leapfrogged from Tunisia to other countries," she said. "It's a metaphor that revolutions never die—they just go somewhere else."
BAY AREA PLAYWRIGHTS FESTIVAL, Fri/29- August 7, At the Potrero Stage in San Francisco and streamed online, more information here