Terpenes. What are they exactly? Terpenes are naturally occurring chemical compounds in plants and some animals that are responsible for their aromas, flavors, and sometimes even colors.
When you open a jar of cannabis and inhale the aroma, you are smelling terpenes. When you exhale a big bong hit, the flavor on your palate is terpenes. Many companies even add terpenes to their cannabis oil to give you that extra flavorful vape pen. Now you can use the term "terpy" and know what it means.
Terpenes can even help get you high.
The theory of the "entourage effect" states different compounds in cannabis work together to create your high. It is not because your weed is 40% THC or that you have the best CBD capsules, but a combined effect of THC, CBD, other cannabinoids and terpenes working together to create that high or give you that pain relief.
Terpenes are an important part in the matrix of getting the full effect from your weed.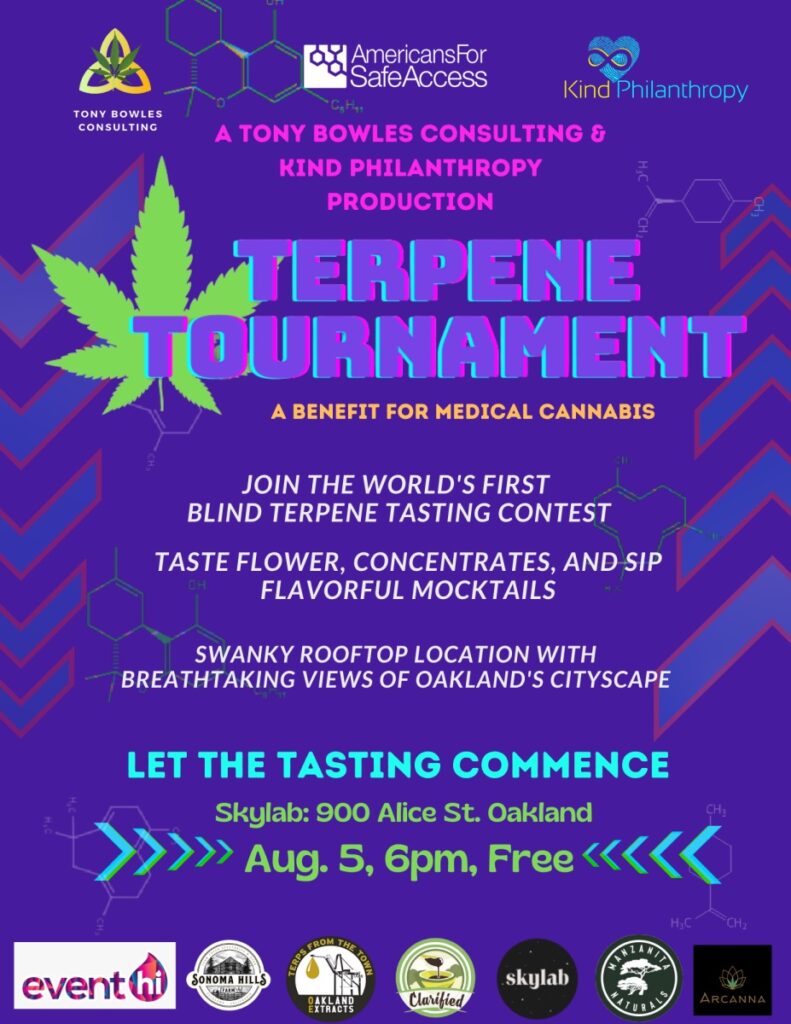 If you want to explore terpenes further, the first ever Terpene Tournament is being held at Skylab Oakland on Friday, August 5 from 6pm-9pm.
"Take a trip, and go on a sensory journey… as you taste and savor the finest cannabis, learn about and participate in the world's first ever terpene guessing game. Mingle with other like-minded guests, and sip on cannabis mocktails. Sample tasty flowers and dabs, all while taking in a beautiful rooftop view of Oakland.
"Sure to be a stimulating and exhilarating sensory experience!!" promises the press release.
This sounds like a great idea, and I certainly plan on being there to get all terpy.
The suggested ticket price is $20, but no one will be turned away for the lack of funds. RSVP at EventHi to ensure entry. I even think a gift bag is involved! Funds raised from the event will go towards medical cannabis advocacy.
The event is produced by Tony Bowles, creator of Terpene Flashcards and Kind Philanthropy.
It's exciting to have new cannabis programming as we continue to create cannabis nightlife and socialization that took a big hit (pardon the pun) when we were all stuck inside alone for two years.
So now that we are getting all terpy together, what kind of terpene gets you off? I am a Linalool kind of guy, myself. I like weed that is floral, sweet and citrusy like strawberry banana or purple punch. How do I know that? Simple research.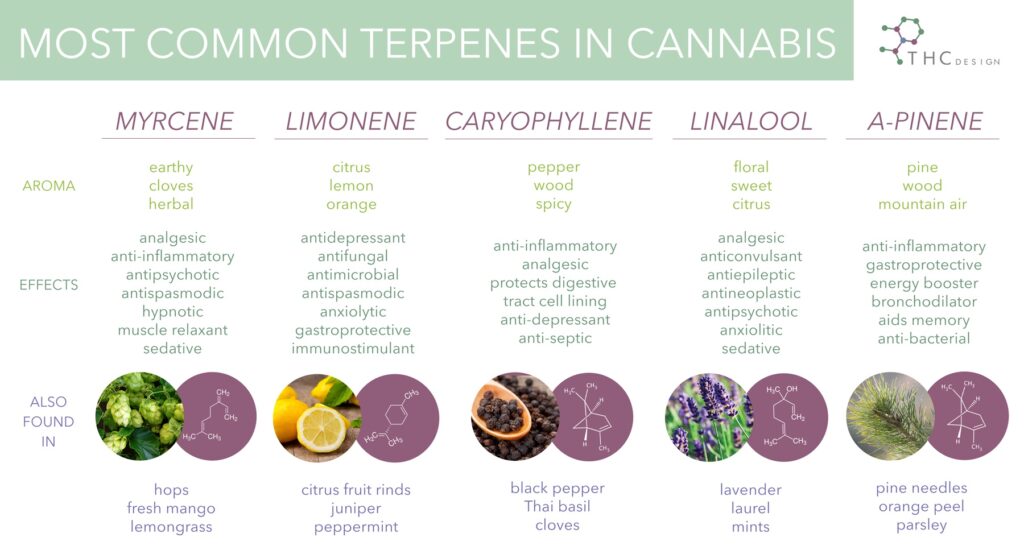 Whenever you try a strain that really loves your body, simply look it up on Leafly or a similar website, and it will tell you what terpenes are in that weed. Make note of it. As you keep investigating, it will become obvious which terps pop up the most on your list. You have now found your own terpene profile. You can use this knowledge when making purchases in the future.
The five most common terpenes are Myrcene, which is earthy and herbal; Limonene, with its citrus, orange and lemon hints of flavor; Caryophyllene, which is spicy, peppery and woodsy; Linalool, with its floral, sweet, citrusy notes; and A-Pinene, which smells of pine, woods and the mountain air.
It is simple to find terpene charts on the Internet if you want to explore them further (and there are a lot more terpentines out there). It's a great way to figure out what strains are best for you and your endocannabinoid system, because it is believed that these terps can bring you health benefits as well.
The more we tear apart and examine the cannabis plant, the more ways we are finding to get us higher, make us more healthy, and zing our taste buds. 
So the next time you're weed shopping and you're tempted into spending $80 on weed with a high THC count, remember that percentage does not necessarily make you higher. It's working in tandem with the terpenes, cannabinoids, and even CBD to create the best high for you.
Hope to see you tasting terpenes in Oakland next week!
Now it's time to light up.