Experimental film freaks, rejoice. This week, SF Cinematheque's 13th annual CROSSROADS film festival (Fri/26-Sat/28) will showcase artist-made film, video, and performances—making it the first theatrical presentation to take over the Mission's stately, renovated Gray Space since 2019. Having watched 64 of the fest's 67 films, I have compiled my favorites from its 10 programs. Spend the weekend in their thrall.
POLYCEPHALY IN D (2021)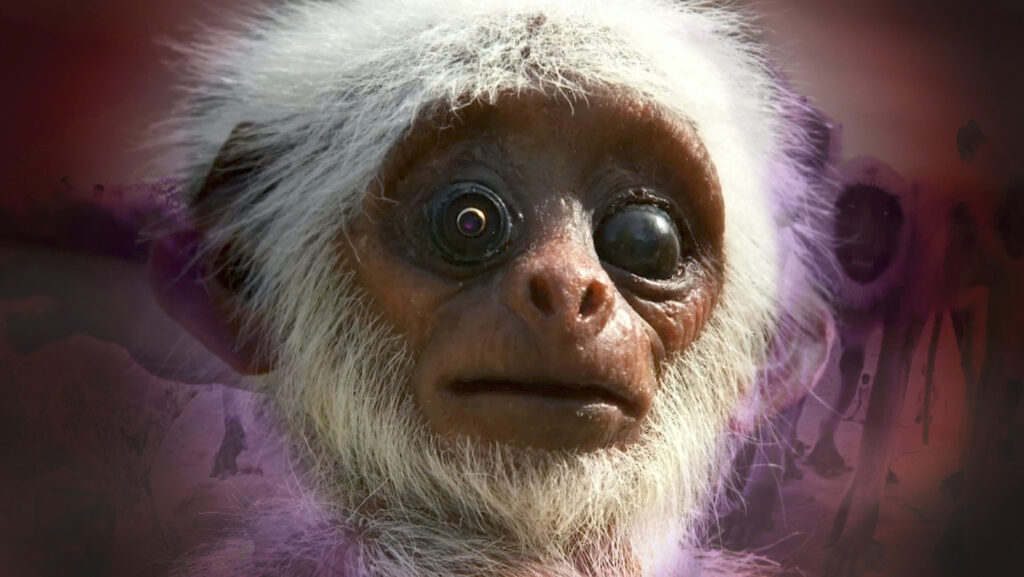 Michael Robinson's mind-melting, 23-minute mash-up is a profoundly-moving, pandemic-era motion picture. Re-contextualizing cinematic sequences ranging from The 400 Blows, The Muppet Movie, and the original Clash of the Titans (1981) to Romancing the Stone, The Hunger Games: Catching Fire and three versions of King Kong (1933, 1976, 2005), Robinson also meshes together video games, pop culture online clips, and his own filmed sequences, along with a haunting sound design. In sum, it manifests an utterly beguiling experience of existential anxieties for these heart-wrenching times. Without a doubt, this is one of my favorite films of 2022.
Fri/26, 7pm. Program 1: "beauty can fool you"
UP CLOSE (2021, Bay Area premiere)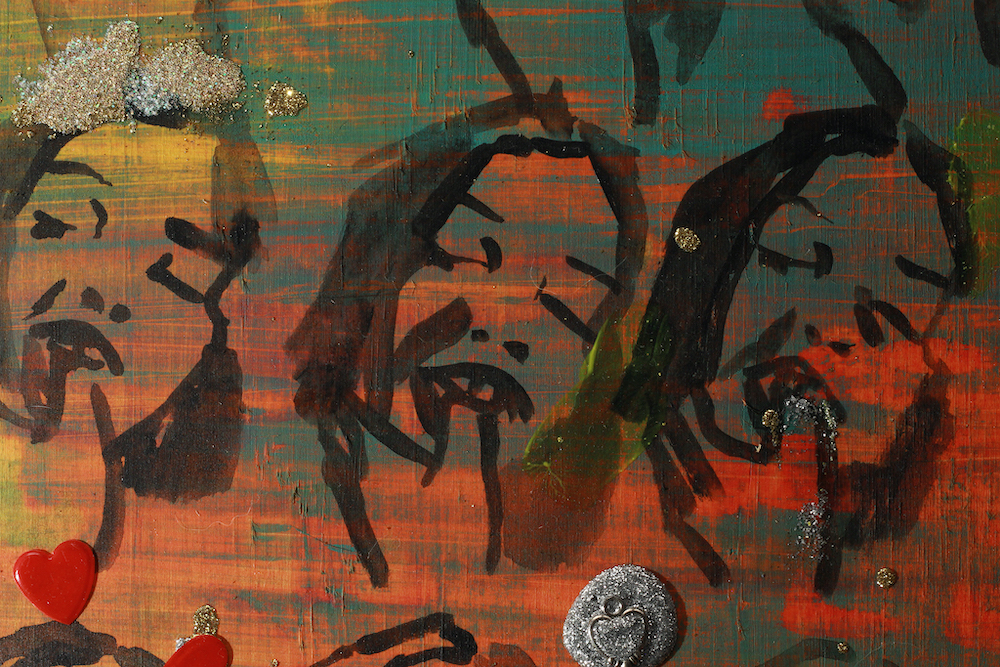 This is Sam Gurry's fascinating evocation of hyper-animation, created from a series of erotic drawings and tactile paintings that ruminates on the lack of touch, sexual loneliness, and the massive melancholy of an old relationship. Its haunting narration is written and spoken by lydon frank lettuce, with sound editing by Daniel Cook.
Fri/26, 7pm. Program 1: "beauty can fool you"
MNEMONICS OF SHAPE AND REASON (2021, Bay Area premiere)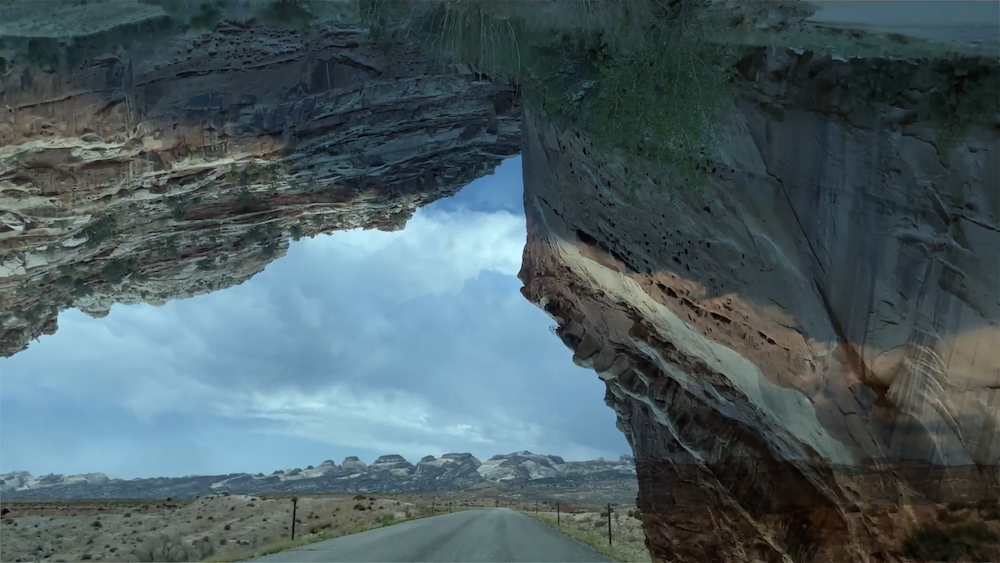 Sky Hopinka's latest four-minute meditation is easily another of my favorite films of the year. While he literally flips the world upside-down, Hopinka inserts a haunting ethereal soundtrack by Room Thirteen with gorgeously blissed out clouds, mountains, sky, and ocean. As soon as this spiritual film ended, I wanted it to start over.
Sat/27, 3:15pm. Program 4: "before you witnessed this entropy"
THALASSOPHOBIA (2022, world premiere)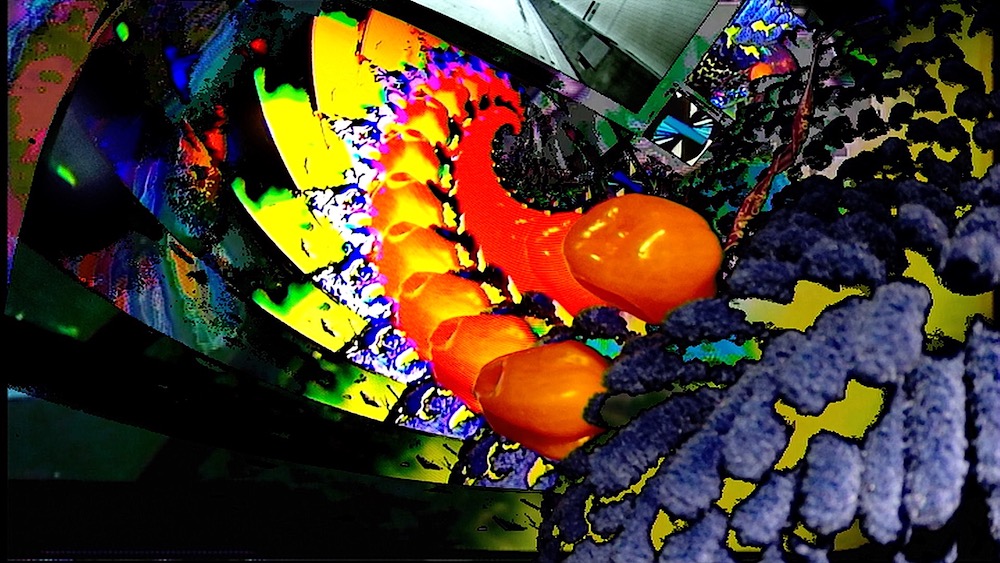 Kit Young and Colleen Kelly's epic, 37-minute masterpiece is a scrumptiously-slow descent into a vexxed-out video-verse that splashes a steady spiral of calibrated colors through a never-ending scroll of switching surfaces. This exploration of "a fear of the sea and deep bodies of water" ascends to a feeling that it is all going to spill off the screen and ooze across the walls. Do whatever it takes to enter this void, and experience it projected on a large screen.
Sat/27, 8:30pm. Program 6: "The dark of the screen"
PIGMENT-DISPERSION SYNDROME (2022, North American premiere)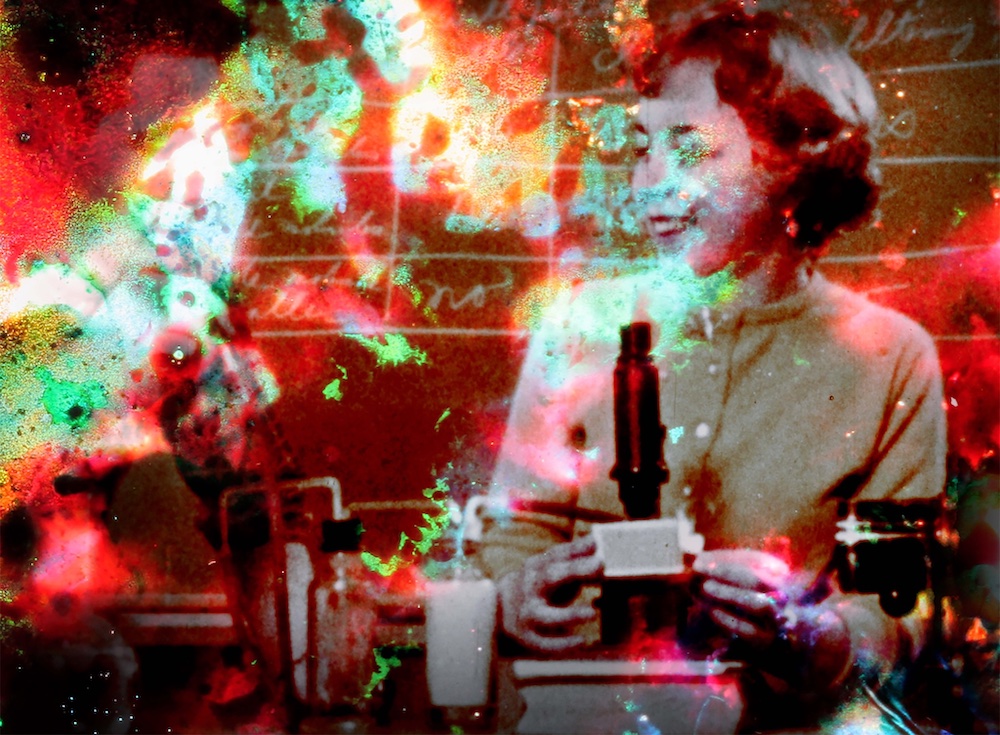 Jennifer Reeves' latest six-minute gem was inspired by a diagnosis of an eye disorder. The stunningly-hypnotic results are a combination of textured, hand-painted celluloid layered with saturated and flickering greens, reds, and blues. Reeves' jaw-dropping work continues to channel Carolee Schneemann and Stan Brakhage.
Sat/27, 8:30pm. Program 6: "The dark of the screen"
CURVE THE NIGHT SKY (2021, Bay Area premiere)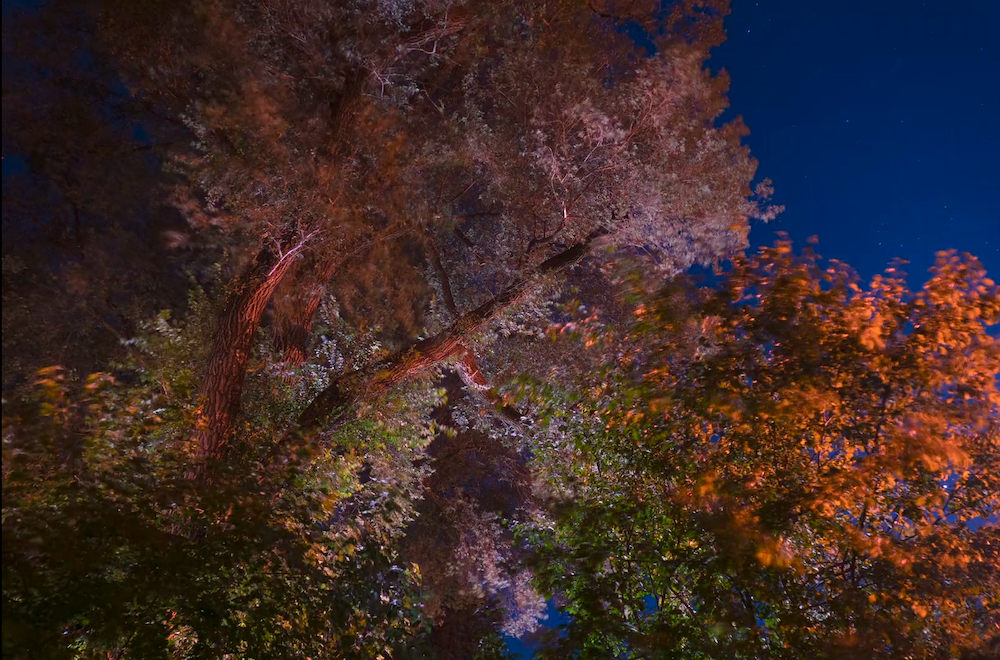 In the summer of 2020, director Peggy Ahwesh spent most of her nights outdoors, alone, "transfixed by the theater of the stars and the dance of the fireflies." She was shooting this gripping five-minute film, which celebrates the magic of time-lapse motion with some of the eeriest singular shots of the skies I have ever witnessed. The sheer intensity of the metallic oranges and vibrant greens from the trees that inhabit the fireflies and are being embraced by the clouds above gives off an other-worldly effect that is even reminiscent of Gregory Crewdson.
Sun/28, 1pm. Program 7: "we have tasted planets"
PATENT 1,571,148 (2022, world premiere)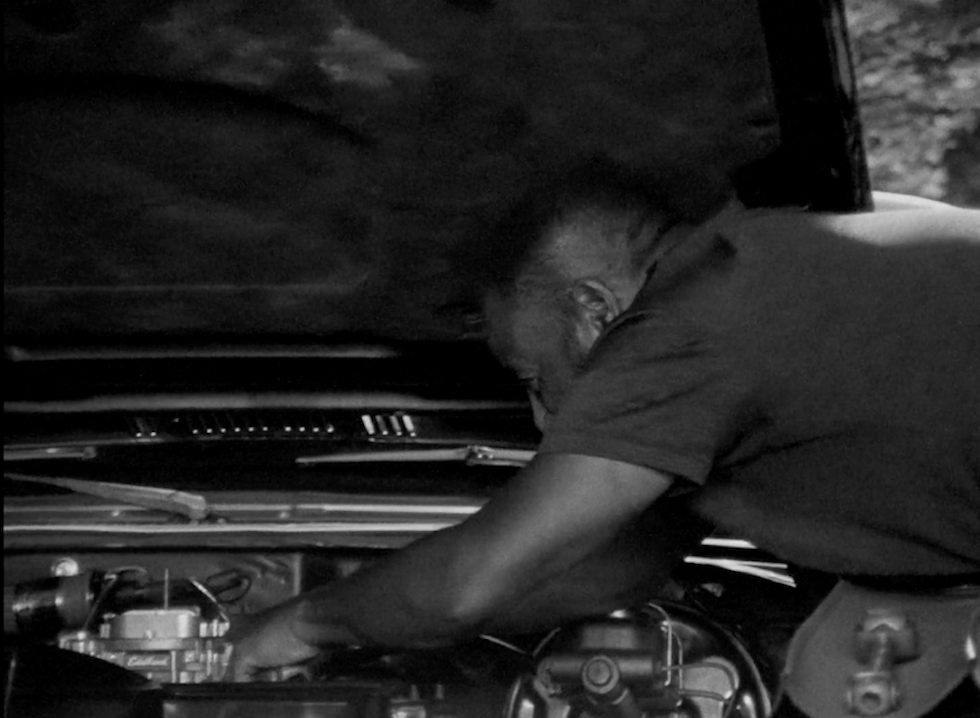 Kevin Jerome Everson is back with another gorgeous black and white study, this one being an immensely-intimate five-minute experience. It showcases Pleas "Dinky" Everson as he tunes his vintage Pontiac with a 1920s patent-pending Handee Wrench invented by the late J. Sisolok of Mansfield, Ohio. Everson is one of the most unique auteur filmmakers making movies today, and this is one of his sweetest films yet.
Sun/28, 3:15pm. Program 8: "divisions of labor"
FIRST HYPNOTIC SUGGESTION (2020, Bay Area premiere)

Conjuring up "telepathic transference, hypnosis, and collective dream space," Brittany Gravely and Ken Linehan's flickering collage follows optically-printed horror movie protagonists as they battle paranormal forces. This unnerving treasure has the power to slip into your psyche and squinch up your toes during its 10 monumental minutes. The very special, double-projected 16mm horror-shocker will be augmented by a stereo soundtrack, intensifying the truly mysterious scientific experiments of each participating player.
Sun/28, 7:45pm. Program 10: "around her the shadows trembled"
CROSSROADS FILM FESTIVAL Fri/26-Sat/28. Gray Area, SF. More info and tickets here.