In this installment of the weekly Good Taste food column, you'll learn three quick ways to turn a can of unsweetened pumpkin or a freshly roasted orange beauty from a local farm into dishes worth serving at a party or snacking on solo.
Thanks to a certain coffee company, I have spent many fall seasons rolling my eyes at the pumpkin spice hysteria and wishing it would pass quickly. But I'm in a different mood this year, and instead have embraced the squash to create three pumpkin snack ideas to steal and call your own. Crack open a can of unsweetened pumpkin (or roast your own) and consider trying out the results of my weekend experiment. 
PUMPKIN PRALINE ICE CREAM SANDWICH
Make the praline topping: In a saucepan over medium heat, combine ½ cup pumpkin, ½ cup cream, ½ stick of unsalted butter, 1 cup of sugar, a glug of vanilla extract, and a sprinkle of powdered ginger (I use Diaspora Co.). Stir until it melts, then spread on a parchment-lined cookie sheet and broil in the oven until it turns golden and bubbly, about 5-8 minutes. Take out and let cool before breaking off pieces to use for the ice cream sandwich.
Assemble the ice cream sandwich: I used the tiny and adorable Pumpkin Spiced Butter Cookies by Rustic Bakery and small spoonfuls of the new Pumpkin Galette ice cream from Humphry Slocombe, adding a layer of the praline both inside the sandwich and on top. Get ready for a little bite of heaven.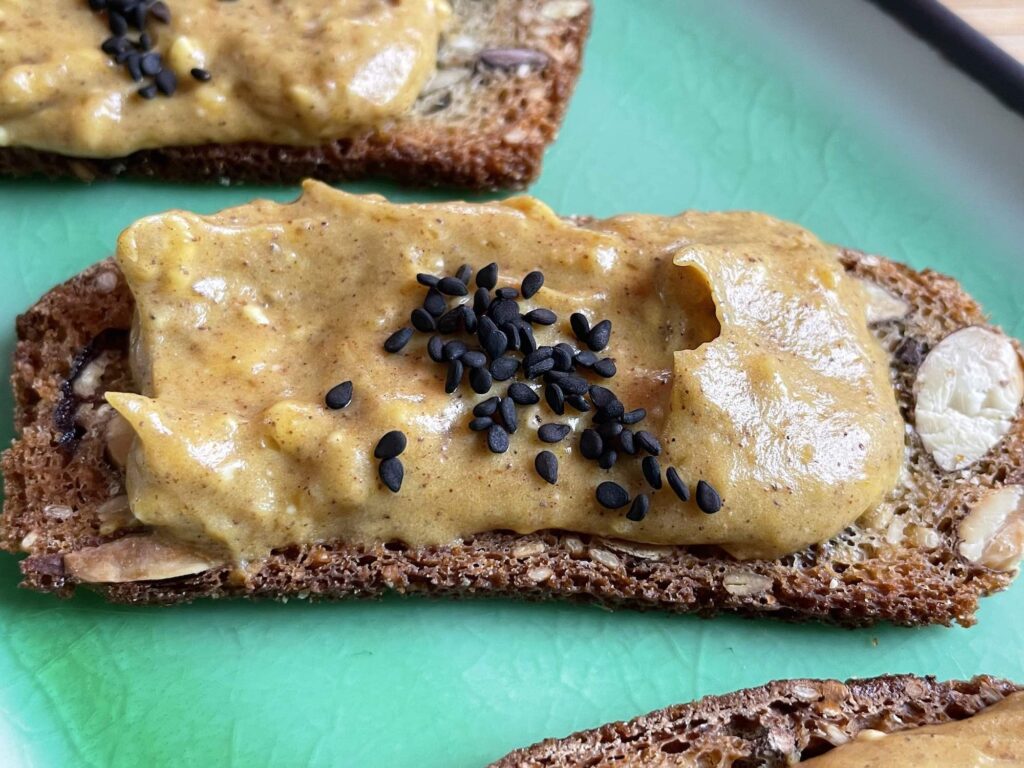 PUMPKIN CHEESECAKE DIP
In a bowl, add ½ package of softened cream cheese, ½ cup of pumpkin, ¼ cup of sugar, and a few shakes of pumpkin pie spice (or at least cinnamon and ginger). Stir until well incorporated, top with black sesame seeds and use as a dessert dip or spread—I use Rustic Bakery's Tart Cherry, Cacao Nib & Almond Crisps.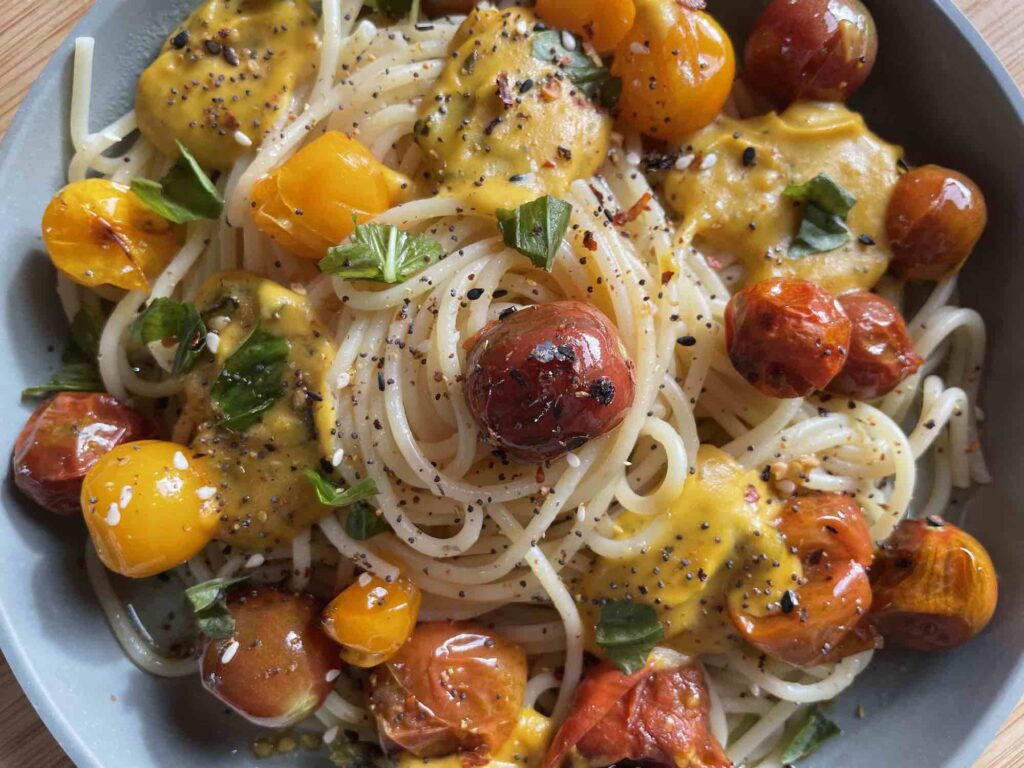 PUMPKIN PASTA SAUCE
In a saucepan over medium heat, stir together ½ cup pumpkin, ½ cup cream (or plant milk), and a few shakes of the Japanese spice blend shichimi togarashi from Oaktown Spice Shop until ingredients are combined. Simmer while stirring occasionally for 5-10 minutes. Serve over spaghetti or the Pasta Shop's fresh Pumpkin Gnocchi.
If you want to go into full pumpkin beast mode this year, you can get pumpkins and pumpkin products—or just gawk at really, really big ones—at the 50th Annual Half Moon Bay Art & Pumpkin Festival (October 15-16).
Find recipes 'n more at Tamara's site California Eating.