Throughout Con Brio's 13-year career, the term "high-energy funk" has been consistently attached to the group. Perhaps that's because the band always lives up to its name, which means "with vigor" in Italian, and is used in music to indicate musical sections meant to be played like you mean it. That became a guiding principle for Con Brio's former lead singer Ziek McCarter: "Do it like you mean it or don't do it at all."
The group's new EP "Seasons" arrives feeling mature, ready for more than just "high-energy funk." This is largely thanks to Portland vocalist Sarah Clarke, who leads a modernized line-up that creates a more polished sound atmosphere. "Seasons" surrounds that funk foundation with rock, stylized disco, and chest-out soul. It's bound to grab new ears, and keep the day ones invested.
It's all about Clarke's attentive influence. And I do love the group's previous sweat-and-grit aesthetic—but sometimes you have to throw some self-care into the mix, to get back into the groove. All of those colors and feelings shine through on the EP's single "Heart of the Dancefloor," which encourages people to shuffle, sway, sweat, or simply be present in moments of embracing life. With Clarke's dual-activity voice—which seamlessly transitions from rock to funk and back to soul—lyrics like, "There's always room on the dancefloor/Come back when you want to/We got you," ring a little more convincingly.
This continued evolution is not bad for a band whose origin story began with a 2009 ad on Craigslist—remember those days? Soon, the fledgling upstart outfit had come together, with original singer-guitarist Xandra Corpora helping to build its reputation around town. Through a haphazard series of Bay Area friend dates and open-mic jam sessions, the group stuck.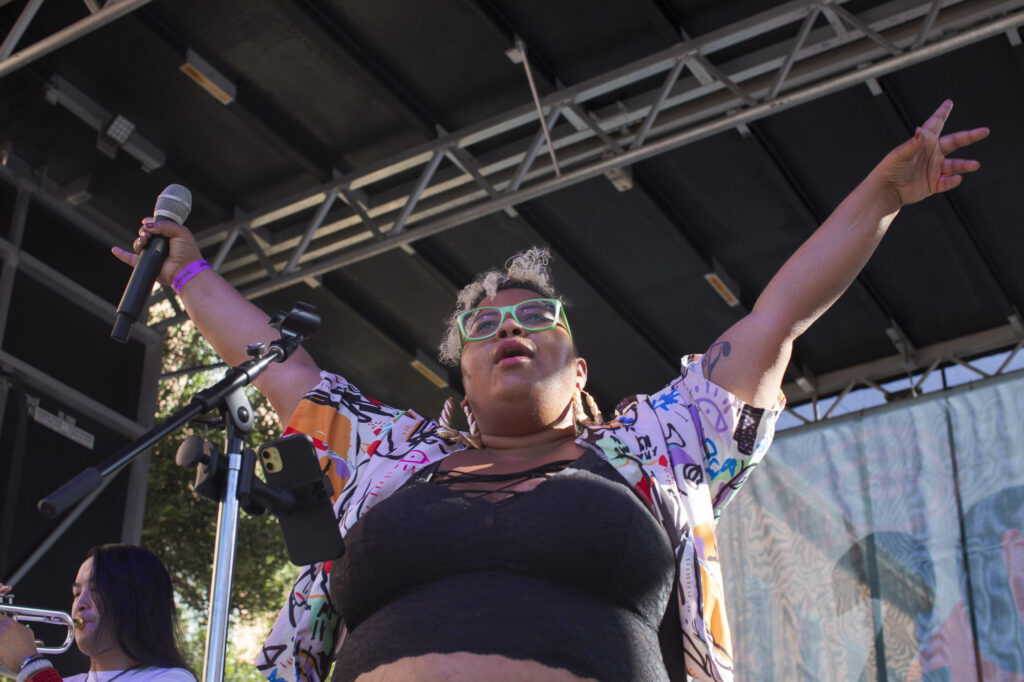 After so many years of Con Brio's existence, staffing changes seem inevitable. Eight years after McCarter joined the group, he and the band parted ways in August of last year. The same month Patrick Glynn, on keys, made the difficult decision to relocate to Southern California for warmer weather and other creative projects.
During the pandemic's great "reset," the group saw an opportunity, hiring Clarke on vocals as well as keyboardist, guitarist, and vocalist AJ McKinley. The latter, a multi-instrumentalist and all-around force of nature, is well-known in the Bay Area for his work with Battlehooch, Suzanimal, and Kendra McKinley.
With this altered configuration, Con Brio transformed a run-down Oakland rehearsal space into their modern recording studio, ushering in a new era of producing and recording their own music at a time when most studios and rehearsal rooms were empty.
This moment of realization comes to the forefront on the new EP's eponymous single "Seasons." That new versatility of panning it back to rock, with crossed-up genres adding a new wallop of energy for this now-legacy band, drives the force behind funk-rocker "Candlelight Lover."
As you can hear, Con-Brio 2.0 is up and running.
Purchase the group's EP "Seasons" here.