This is Good Taste, a weekly look at food and fun in the Bay Area. In this edition, you'll get a sneak peek at Golden Girls Kitchen, a pop-up restaurant coming to San Francisco in a few months.
Golden Girls Kitchen, an homage to the legendary TV quartet of Miami spitfires, is currently in its final run in Beverly Hills; I happened to be in town last week and asked Bucketlisters, the event organizers, if I could visit for lunch in order to show you a glimpse of what's in store when it hits our town.
Guests buy a ticket/reservation in advance and decide what they'd like as an entree and dessert. I went with Sophia Petrillo's fantastic lasagna al forno, which in Beverly Hills was created by the chef behind a now-defunct Hollywood restaurant called Secret Lasagna, and a slice of strawberry cheesecake for dessert. If you have never watched The Golden Girls, cheesecake was the vehicle that brought the women together in times of stress.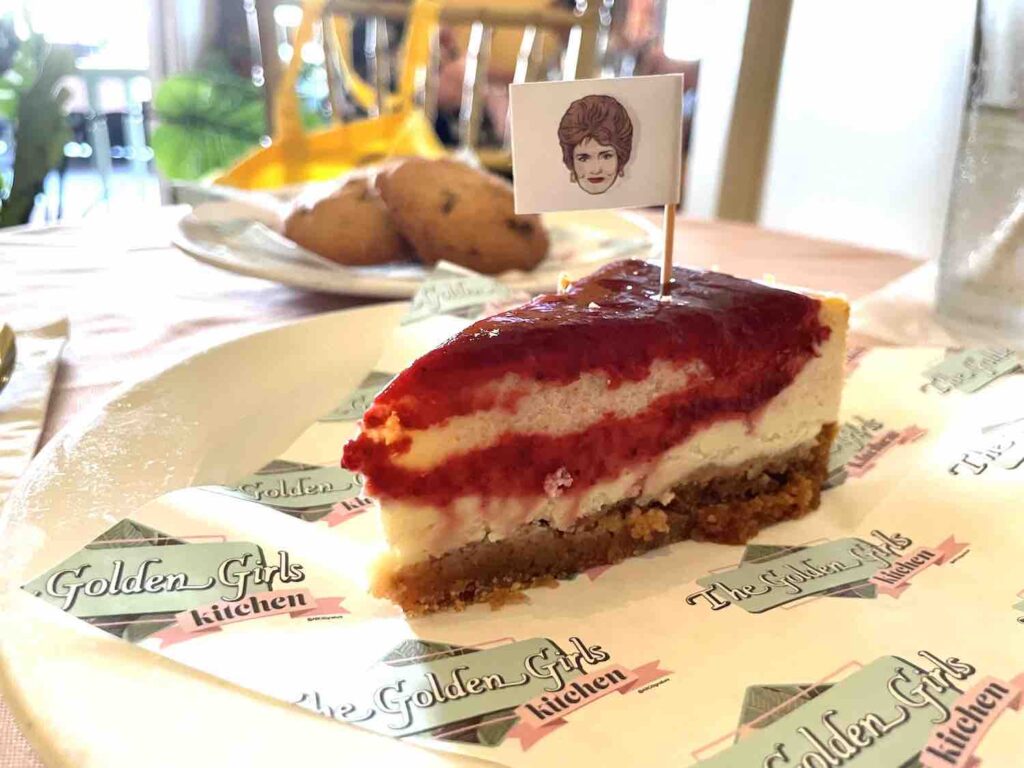 The pop-up space featured a replica of the Girls' home kitchen, with a view of Miami palm trees out a faux window. In reality, the home used for exterior shots on the show is located in the celebrity-heavy Brentwood neighborhood of Los Angeles. There's also a replica of Blanche Devereaux's bedroom and beauty area as well as a bar area named after Shady Pines, the retirement home that Dorothy Zbornak always threatened her mother Sophia to on the show.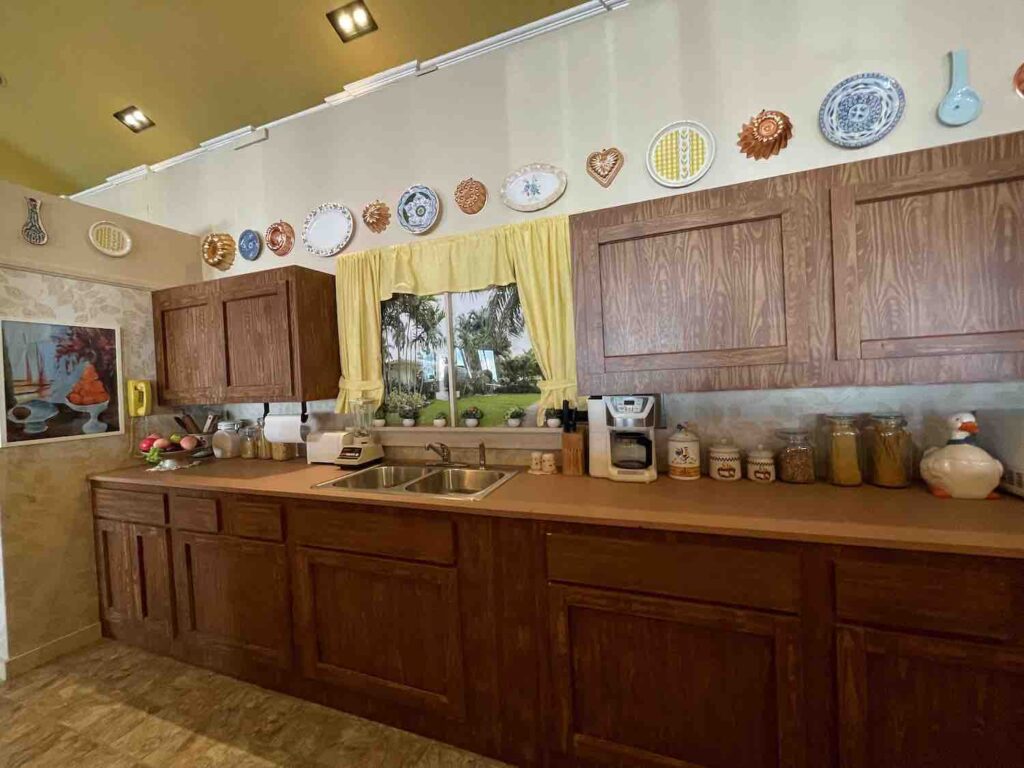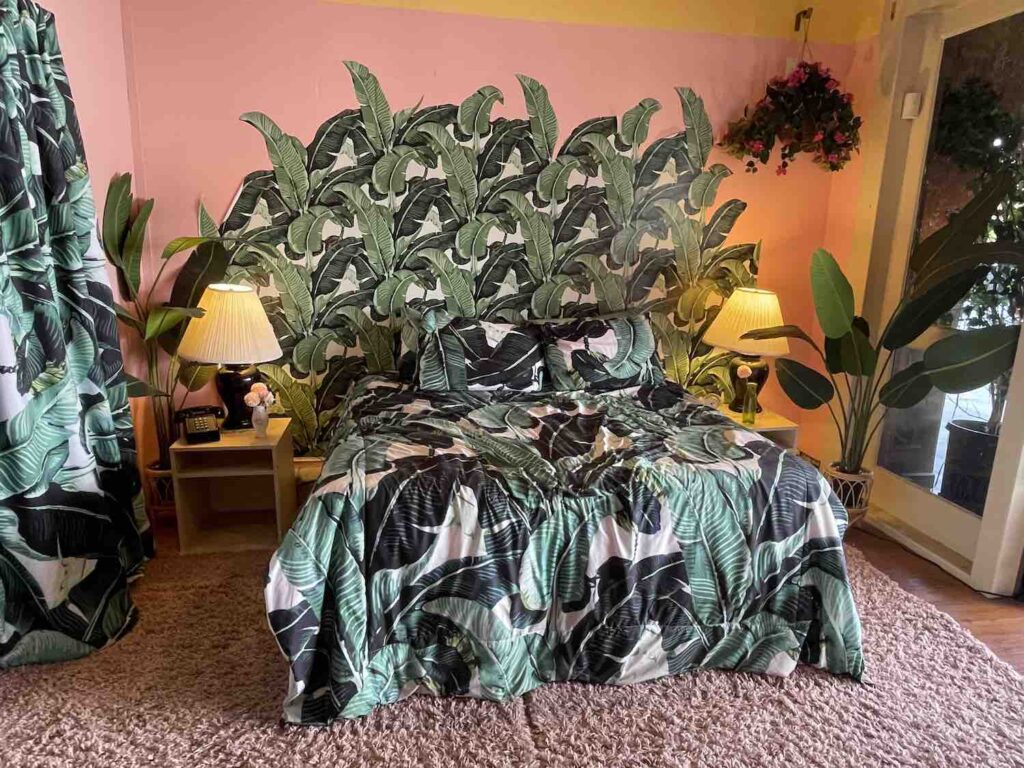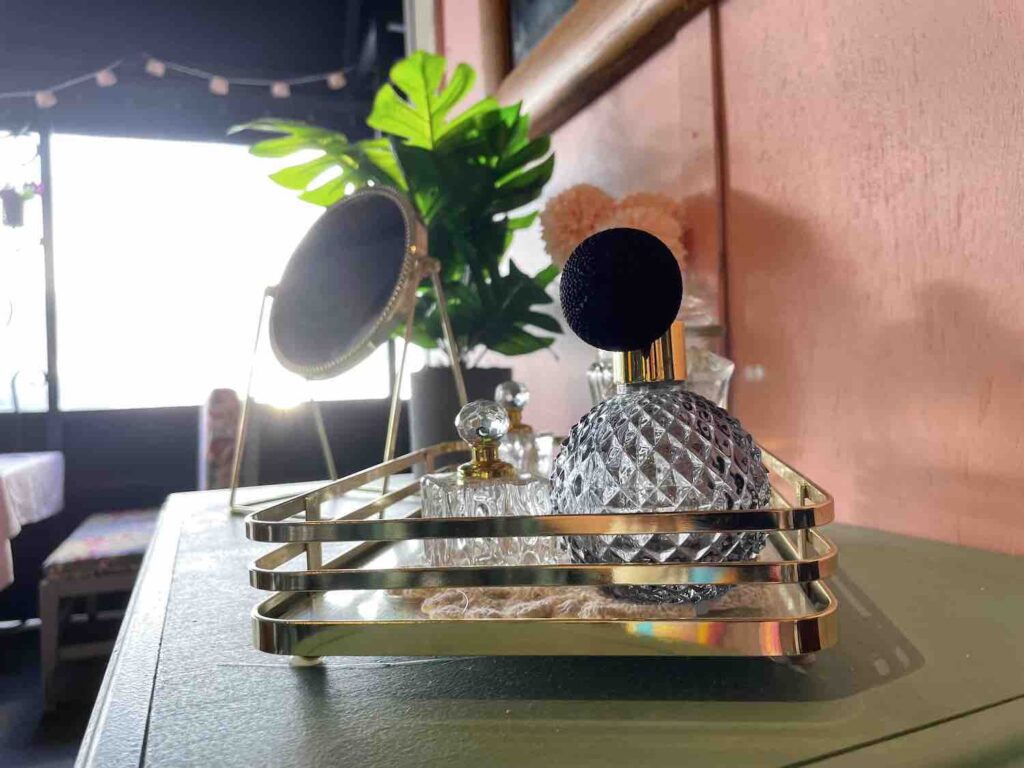 Cast photos decorate the room and TV screens play scenes from various episodes of the show, which ran from 1985 to 1992. Fun fact: the main characters in The Golden Girls are in their mid-'50s and older, just like the leads in And Just Like That, the Sex and the City sequel.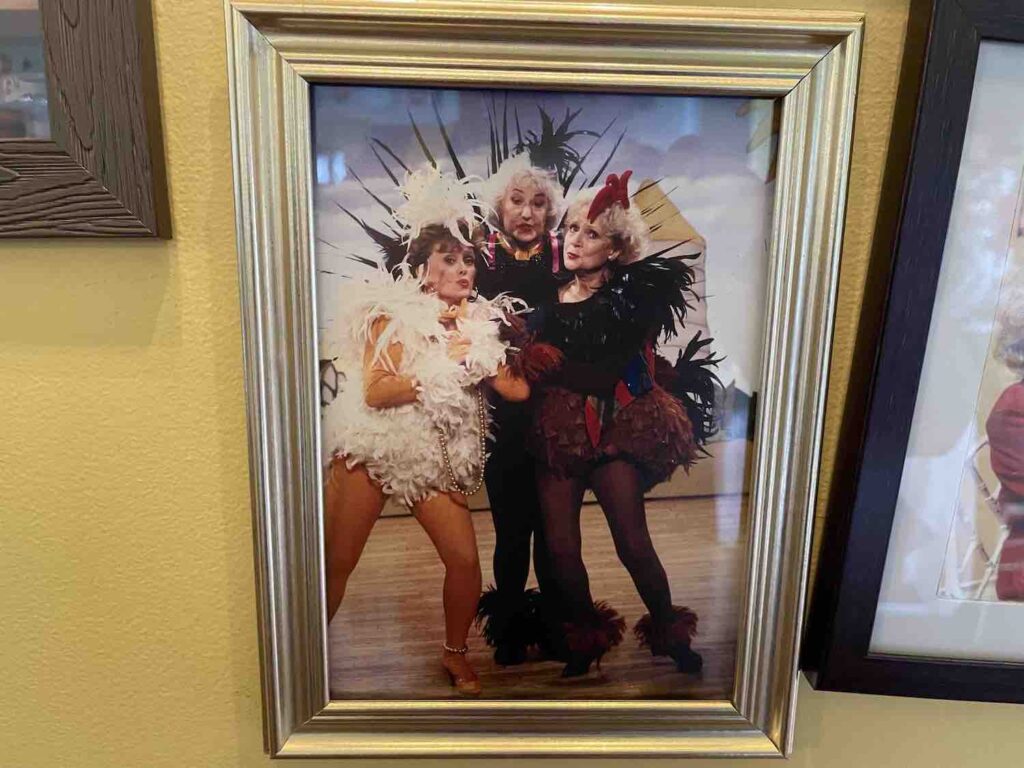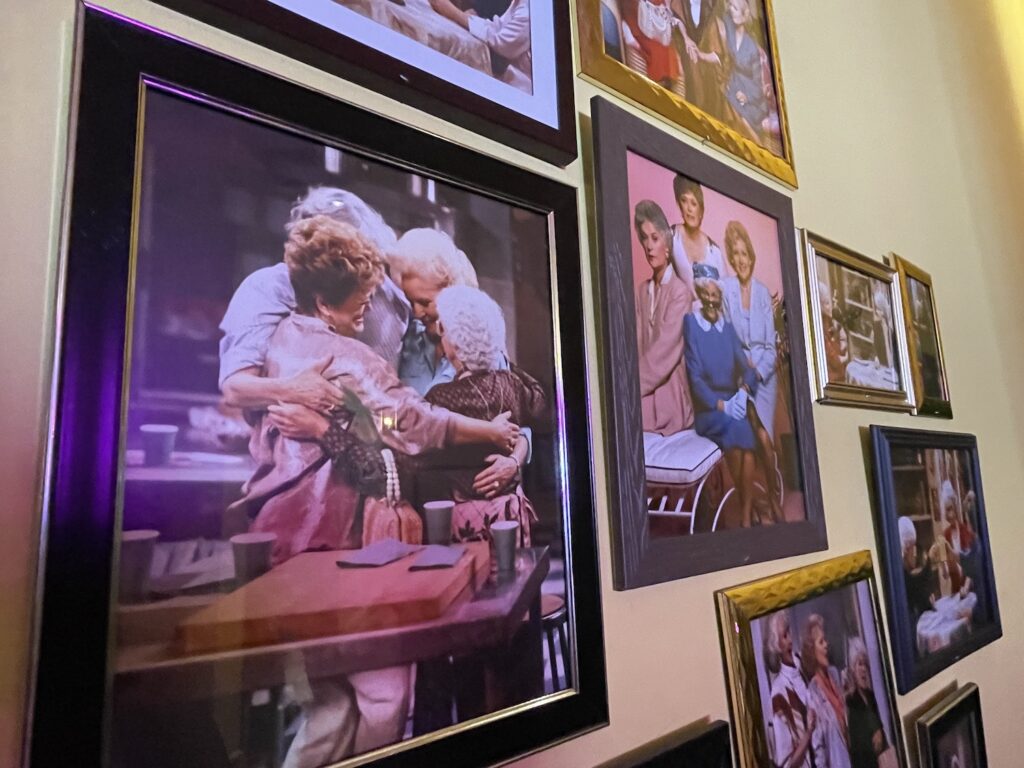 For me, a lot of the joy of attending events like this is seeing how much other people are excited to have the experience. I loved seeing four friends each choose their inner character and go all out to dress up like them for lunch, and overhearing someone talking about traveling from Chicago to be there.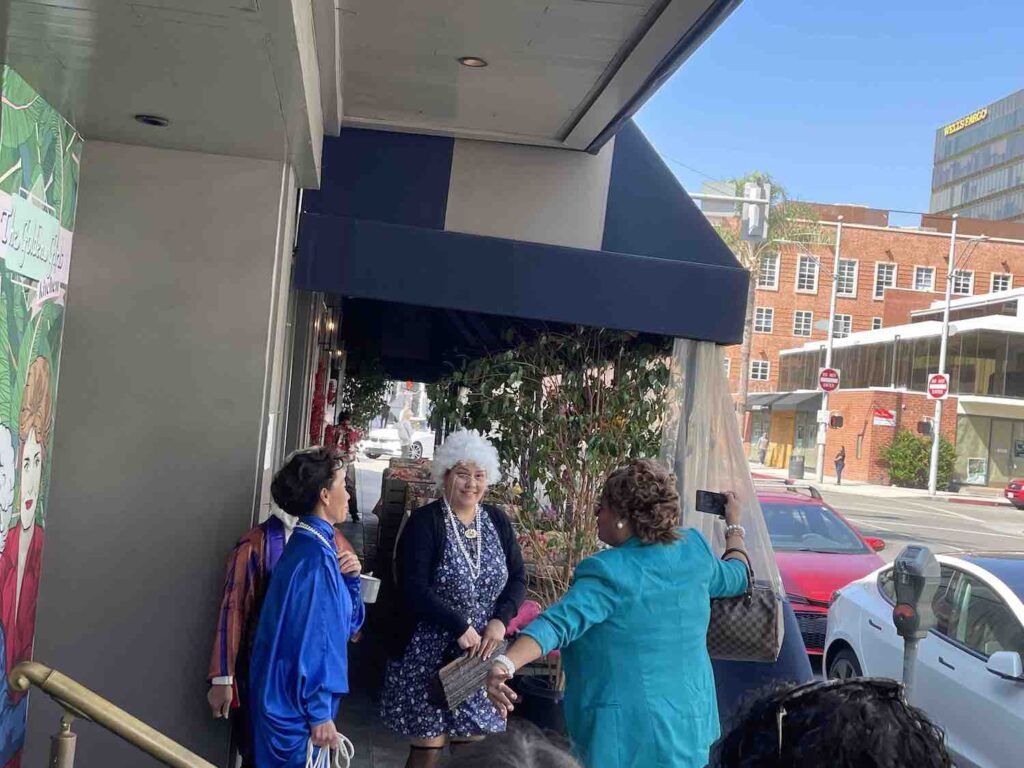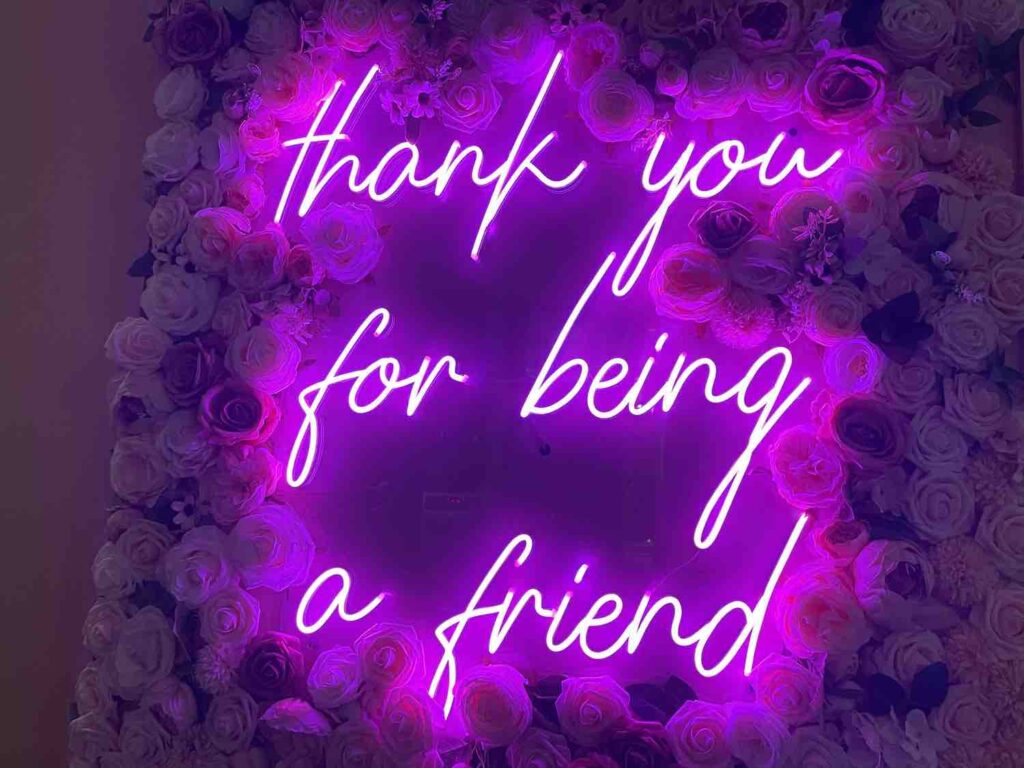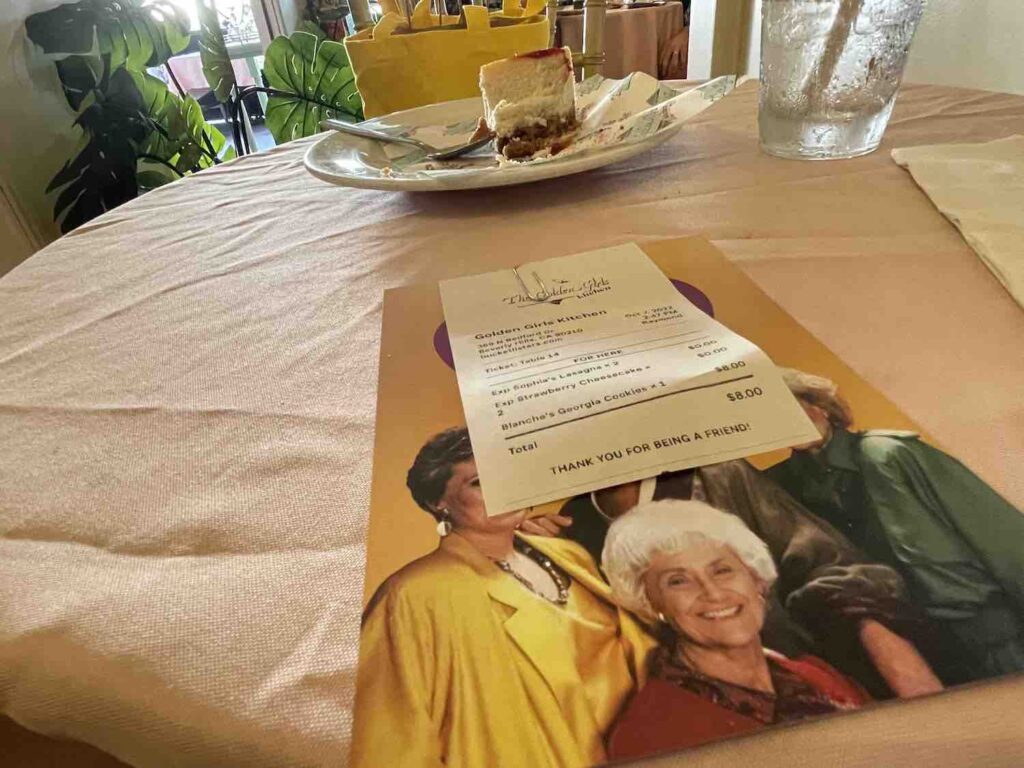 If I could add any suggestions for the San Francisco run, Bucketlisters may want to stock up on and sell more merch than was available in Beverly Hills. Several fellow diners traveled out of state to have lunch there and would have likely splurged on more mementos to take home. The soundtrack of '80s tunes was super fun, but not reflective of what the Girls likely listened to at the time — then again, it may not have felt as energetic to eat lunch to the Andrews Sisters.
The Golden Girls Kitchen will soon open in New York City, with San Francisco to follow at a yet to be announced time this winter. To stay posted on when and where it'll be in the city, sign up for a notification from Bucketlisters.
Travel down the road and back again to Tamara's site California Eating