As this year rapidly winds down, we're back with another essentially Bay Area gift guide—just in time to bless those homies in your circle. Don't be a mindless bot this holiday season; rather than waiting until the last minute and scrambling for a soulless card at Walgreens, plan ahead and order something meaningful and original for those who deserve the love. 
Here's a list of hyper-local items from our region's best and most creative independent businesses and artists to help you out. With each purchase, you'll be supporting hometown talent while supplying your folks with the quality goods they deserve. Happy clicking.
Prices do not include shipping costs.
Books and zines at Medicine for Nightmares, $10-20: Having recently celebrated their one-year anniversary, this Latinx-owned bookshop is ready to supply la comunidad with knowledge and creativity. With a focus on marginalized voices, you'll find more than enough for any literary person in your life. Consider a book of poems from debut authors like Darius Simpson and A.A. Vincent, or wander the local zines section for a quirky, one-of-a-kind find at this shop on 24th in the Mission.
Warriors City Edition jersey, $150: For the diehard Dubs fan in your crew, check out this latest Golden State Warriors' jersey, which was designed by Oakland artist and muralist, Allison Hueman. The minimalistic black and yellow color scheme is contrasted with a photo-realistic flower printed on the jersey's bottom half. The flower is meant to symbolize women's empowerment, making the jersey a powerful statement unlike any Warriors gear you've ever rocked.
Music from The Stacks Record Shop, $15-40: After opening last year during the pandemic in downtown Hayward, this Filipino-owned record shop has been keeping the music alive by providing some of the rarest and hard to find albums in the Bay. The owner, a former hip-hop DJ who now hosts breakdance competitions with Break the Bay, is as knowledgeable as they come, and can help you find the perfect vinyl for any music head you know.
Sneakers and streetwear from Stashed SF, $95-200: Chances are you know a hypebeast. Run over to Dogpatch's only boutique sneaker shop on 3rd Avenue to find the latest and slickest in kicks, bucket hats, jackets, and other streetwear for that fashion addict in your squad. Who knows, you might even leave with some extra sauce for yourself.
Honeybear Boba gift card, $10-50: While you're in SF's Dogpatch area, swing by one of the city's most popular boba shops and snatch a gift card for someone special. The shop is co-owned by popular San Francisco rapper Larry June, who is no stranger to the flavors of Bay Area living. 
La Doña limited-edition vinyl, $25-50: This breakout artist from the Mission, who also goes by "La Hyphy Maravilla," is known to bless her loyal fans with gear, vibes, and sounds that represent a deep love for the 415. Her pink-pressed album, Algo Nuevo, is currently available and is a certified slapper that fuses hip-hop, feminist reggaeton, and mariachis.
Plants from Katsura Garden, $15-60: Operating from inside San Francisco's Japantown Mall since the '70s, you'll find bonsai trees and other unique greenery at this OG nursery. Perfect for any plant-lover with an eccentric or classical taste. You'll also find tea and manga shops nearby in this retro shopping center for additional gift options.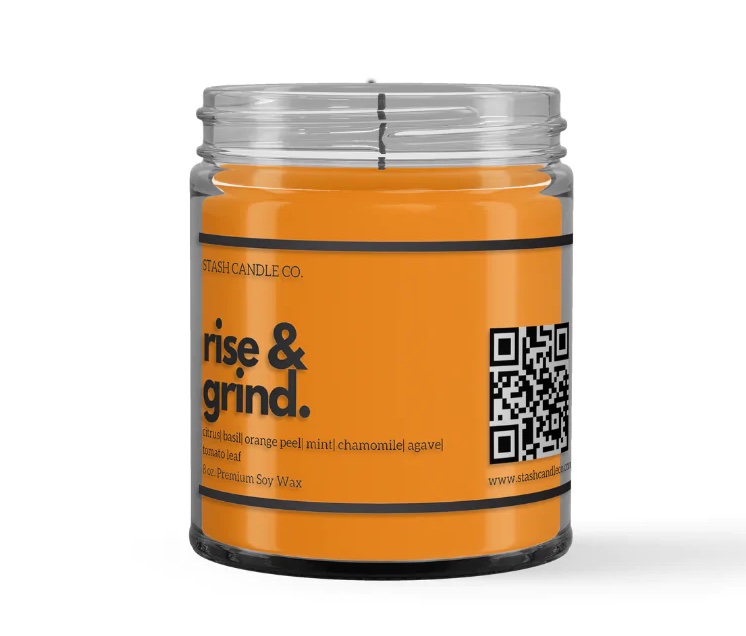 Candle from STASH, $20: Who doesn't like a good candle? Get one at this Black-owned, Oakland-based candlery, where each freshener is made with a focus on healing properties for a "multi-sensory experience." Rap-inspired scents like "It Was All A Dream" (lavendar, rosemary, eucalyptus) and "Spread Love" (pineapple, coconut, orange, cilantro, vanilla) are curated to provide positive vibrations.
El Vozqe plants, $20-45: Pull up to this new Latinx-owned cafe and plant shop in downtown Hayward that specializes in tropical verdure and desert cacti. Having just opened, it's run by a husband and wife duo, with the help of one of their mothers. The prices are solid and the selection is vibrant.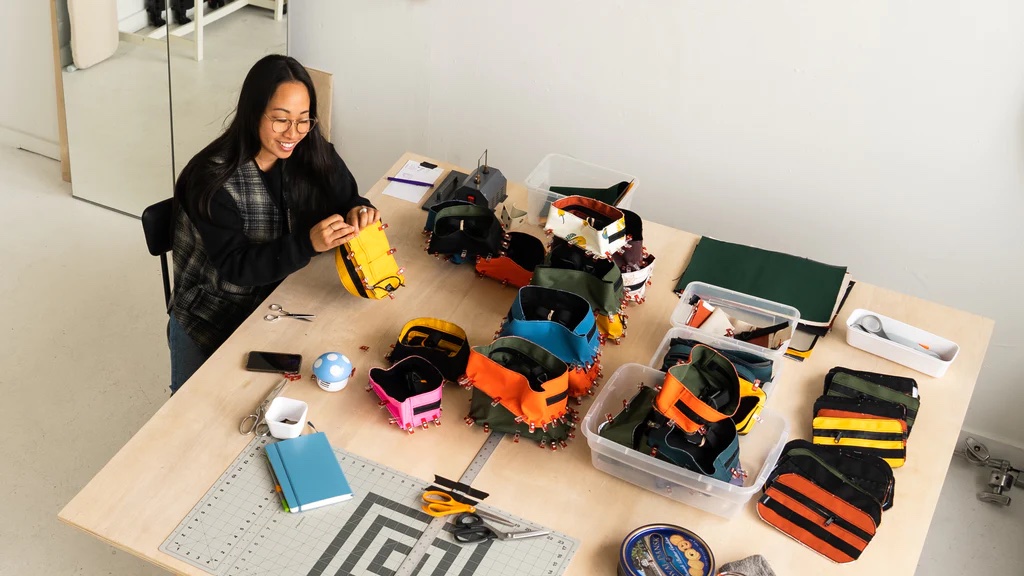 Modokot wallet or sling bag, $45-170: This independent, Asian American woman-owned fabric company is operated by a San Fransican local and provides high-quality handmade products, including wallets, sling bags and custom gear. These items are ideal for those who ride bikes, but also built for slow-walking adventures around the city.
Tees and tote bags from Oakland Surf Club, $25-45: After 10 years of supplying surf-style clothing in The Town, this Oakland shop will be closing their doors and online store for good at end of this year. Before then, you can cop their freshest designs at 25% off. 
Exclusive JSquared hoodie, $70: If you've ever seen this iconic photograph of Steph Curry or this perfect shot of Juan Toscano's epic dunk, then you're familiar with JSquared—the Bay Area's most viral photographer. Though his prints and merch sell out fast, you can pre-order his latest drop: a hoodie that Warriors shooting guard, Jordan Poole, first debuted. Each purchase comes with access to the photographer's release event on January 6, 2023.
Calaca Coffee Cold Brew Kit, $32: Founded by two high school friends, this Richmond-grown business focuses on Latinx coffee culture. If you can't visit them at their open-air garden cafe in Crockett, you can just order a batch of their products to give to any caffeine aficionado you know. (For a limited time, you can also find them popping up at ICA SF every Sunday, from 9am to 12pm through the end of this year).