This is Good Taste, a weekly menu of highlights from the Bay Area food scene. This week, as we make some holiday food recommendations and strategies, there are some tips—and a recipe—that can be used nationwide.
Don't wait to make restaurant reservations
Restaurant reservations are filling up fast for next week's holiday, and if you want to go that route, now is the time to make decisions. Three websites to check to get a decent overview of what's still available in the Bay Area, OpenTable, Resy, and Tock. The latter may also have a selection of take-home kits available for pickup and delivery.
Pre-order a meal kit or special dessert
If you don't want to go to a restaurant that may be crowded in a Thanksgiving rush, you can enhance whatever you're doing for food with some intriguing meal kits and desserts available around the Bay Area. Here's my picks for options to consider ordering this year: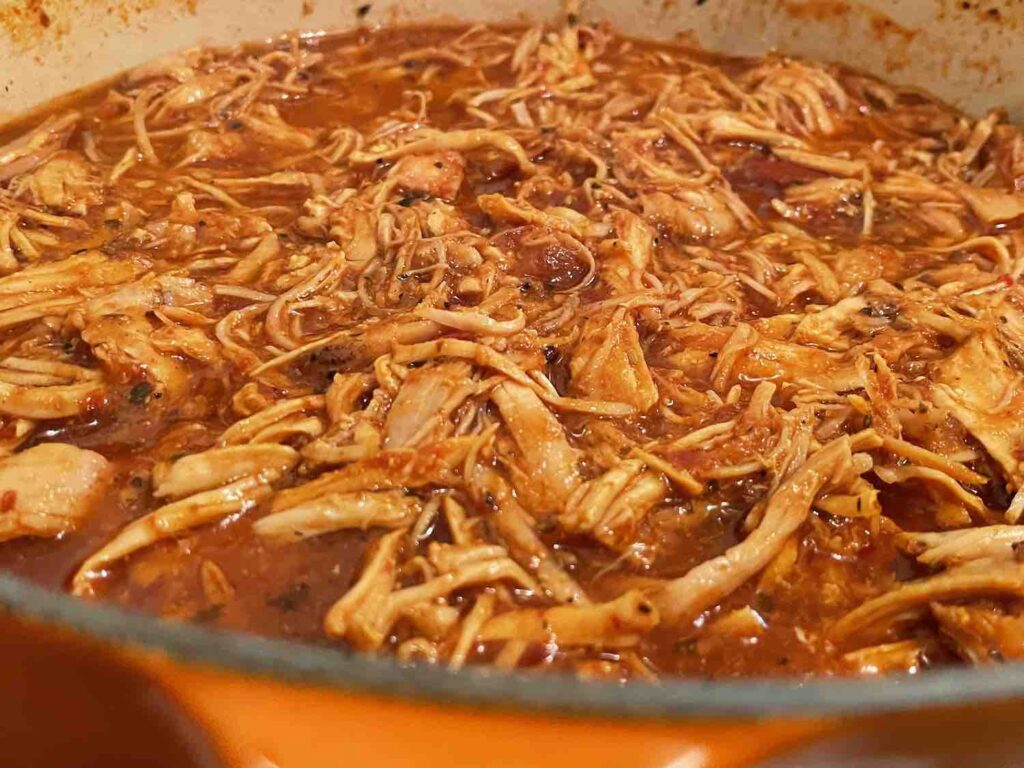 Try turkey two ways at home
ButcherBox subscribers can add whole turkeys—or a Thanksgiving Feast with a whole turkey and a boneless turkey breast plus meaty accompaniments such as charcuterie and Italian sausage—to their delivery. The company sent a sample of the latter to cook with as an editorial experiment.
Both the whole turkey and the breast were dry brined for 24 hours and then oven roasted, but the breast was prepared with a different seasoning (sea salt and Carlito's Rojito Yucatan by Oaktown Spice Shop) and post-roast stewing to make turkey tinga for a tostada bar. If you have a breast to cook in addition to a whole turkey or have leftover turkey, try this technique.
TEEMONEY'S TURKEY TINGA
1 can of tomato sauce
2 cans of chipotle peppers in adobo sauce
4 cups water
2 T cumin (I used whole seeds, but powdered cumin is also fine)
2 T oregano (Mexican oregano is preferable, but use Italian oregano if that's what you've got)
Shredded roast turkey (however much you have)
1 bay leaf
In a large pot, combine tomato sauce, chipotle peppers in adobo sauce, and water. Use a stick blender to blend until the peppers disappear into the sauce. Add turkey, cover with more water (about ½ inch over the turkey), and bring to a boil. Cover and simmer for at least an hour. Keep going if you've got time, as the flavor deepens the longer you simmer. Serve with tostadas and toppings such as shredded cabbage or lettuce, queso fresco, avocado, salsa and pickled red onions.
Aaand if you just want to be on the couch
Oakland's TSUMo Snacks, the company behind Snoop Dogg's latest foray into savory cannabis edibles, has just debuted a "Turkey Dinner" flavored potato chip that's infused with THC, with 100mg per bag. If it's anywhere near as good as Snoop's Snazzle Os, you will have a deliciously dangerous time locked on your couch after eating just a small handful.
Get more fun food ideas at Tamara's site California Eating