Every week, Good Taste shows you how to have a little more fun with food. Today, we're looking at a set of limited collaboration lunch boxes from Kura Revolving Sushi Bar, an international chain with local locations in San Francisco (inside Stonestown Mall), Pleasanton, Cupertino, and San Jose.
It's rare that I write about something from a chain restaurant in this space. But I am too charmed by the four different Tetris x Kura sushi to-go boxes that are being sold as a limited special at each Kura location, a pretty smart way to grab some customers who may not have time or interest to sit down for conveyor belt sushi. Yes, they're gimmicky. But, more importantly, they also taste good, which earns them a spot in this edition of Good Taste.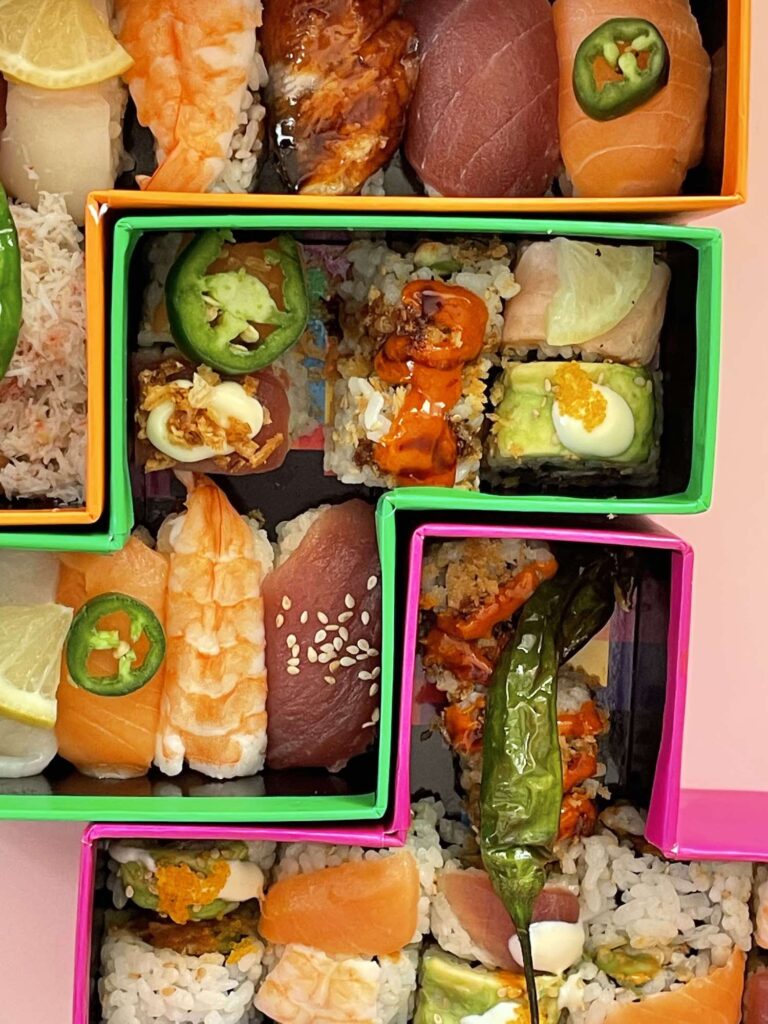 There are nigiri, roll, and nigiri-and-roll combos as well as a premium chirashi sushi consisting of raw seafood over a box of rice, all served in colorful boxes shaped like Tetris game pieces. Though the rolls and nigiri are a little smaller than the average size, the median price of $16 for 10 pieces is still a nice deal; the chirashi set tops out the collection at $19.
And if you have an emotional connection to the old-school falling puzzle game, you can add on Tetris x Kura branded flair such as badges, lanyards, and temporary tattoos to the order. While the boxes are only sold to go, these trinkets are randomly awarded as prizes to customers who dine in the restaurant and amass a certain number of plates.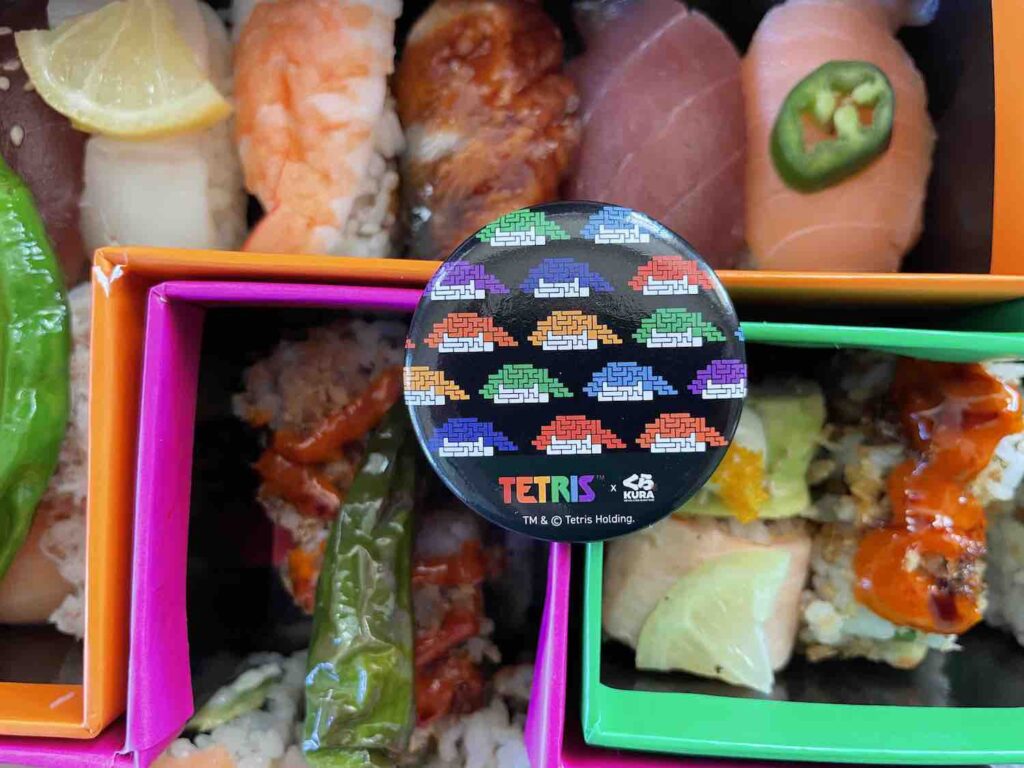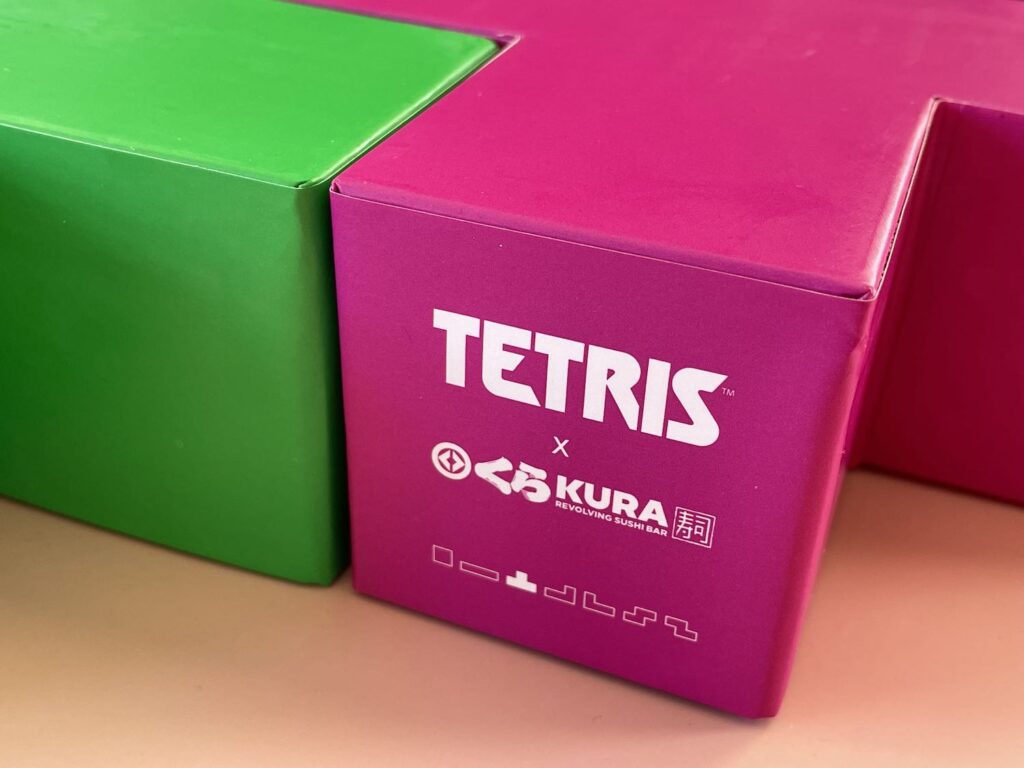 Tetris wasn't exactly born in the Bay Area—it was invented by a Russian emigre engineer named Alexey Pajitnov in 1984—but it was bitterly fought over in a San Francisco court by two companies with local presence: Atari Games and Nintendo. You'll recognize the game from the latter company; Nintendo won the suit in 1989 and made Tetris a star of its then-new Game Boy consoles. The company that currently owns the Atari name announced plans to build hotels in San Francisco and San Jose in 2020, while Nintendo announced the closure of its last Bay Area office in Redwood City in October 2021.
It's funny how a whimsical lunch special can evoke the days of juicy local gaming drama, but here we are!
For more silly stories about food, hop your joystick over to Tamara's California Eating