Check out part one of our 420 gift guide here. Happily, giving season is all year round in our festive-red eyes!
The holidays are over, and now we settle into the winter months. It's a time of short days, long nights—and plenty of time for cannabis self-care.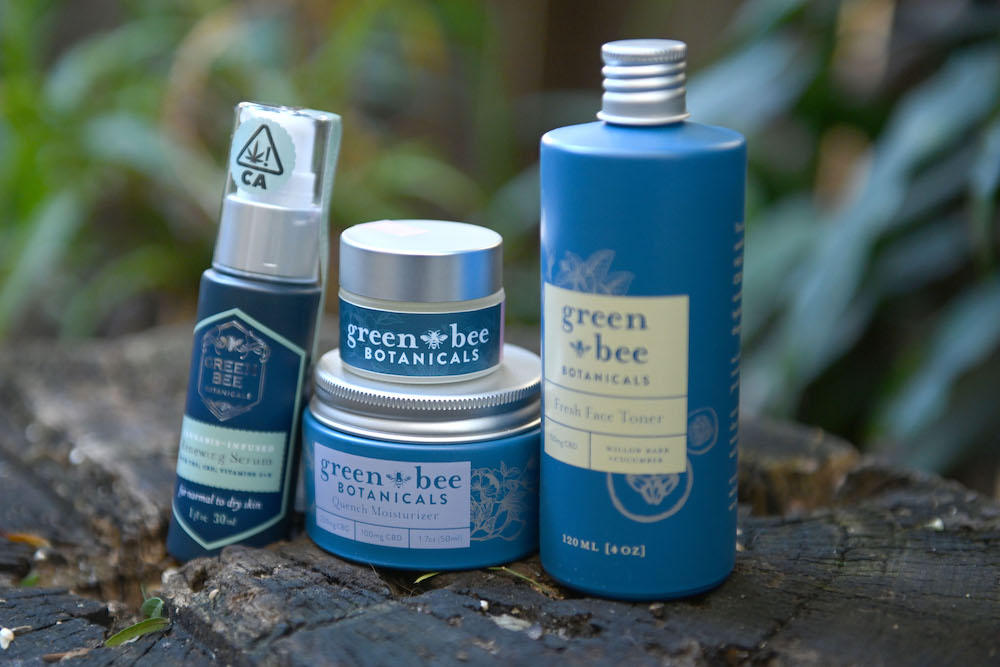 Why not start off with some amazing facial products from Green Bee Botanicals to soothe away all that holiday stress? I recommend the brand's starter kit which consists of its brightening eye cream, fresh face toner, renewing serum, and quench moisturizer. I have used all these products and love them. They are farm-to-face, meaning that they utilize sun-grown hemp from Sonoma Hills Farm to make their high-quality skin products, which have won multiple awards, including one from the Emerald Cup. These items make great gifts, and belong in your daily regime. You can order and locate these products—as you can most with most of the items I mention in this column—on the Green Bee website.
The Farmaceuticals Company has some fantastic products to help you ease into the new year. I love the brand's Doze Drops (indica, CBD), which help me fall asleep. It also offers Balance Therapy Drops (sativa, CBD) and Do Drops (sativa.) These wonderful sublinguals are handcrafted locally by a queer-women-owned company in small batches using cannabis and olive oil.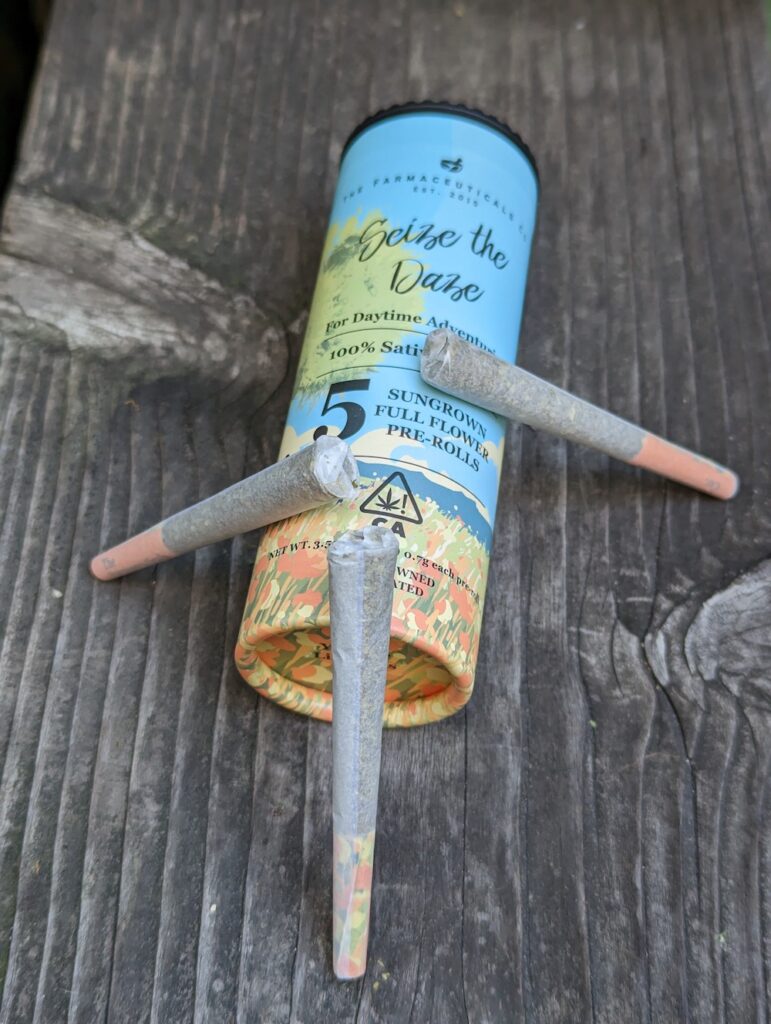 TFC also has a line of pre-rolls filled with cannabis from Sonoma Hills Farm: Seize The Daze sativa and Stargazers, which is an indica rich in CBD. They burn well, taste good, come in beautiful containers, and are highly effective. I sat outside with a Seize the Daze joint with my good friend Veronica, and we both enjoyed the smoke while chatting about our day and feeling the kick of that light sativa buzz. I was floating on a cloud, but still able to communicate—and able to go on and finish my errands for the day.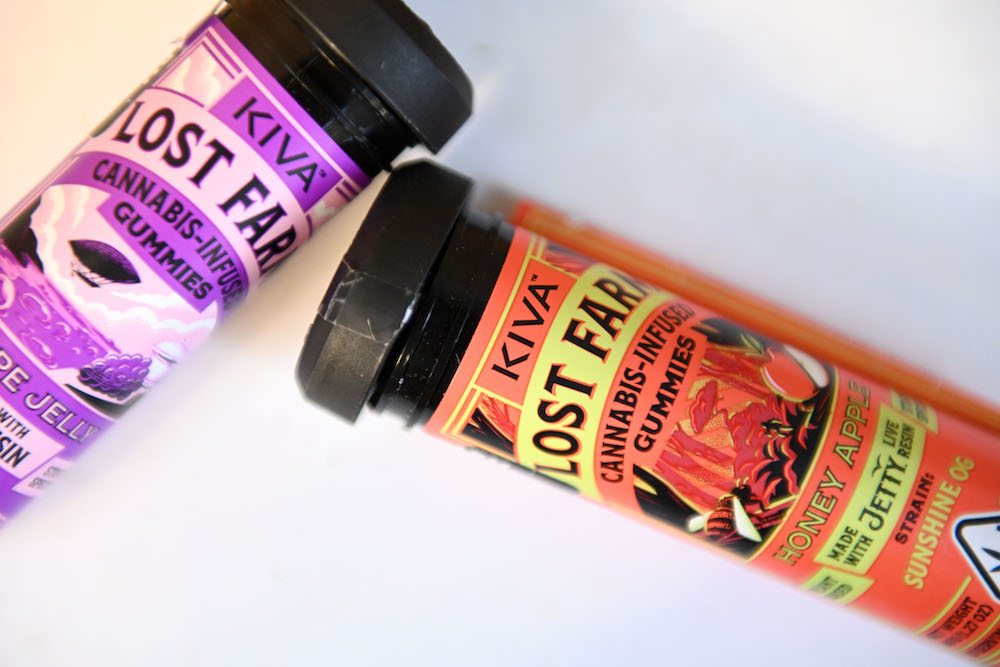 Easily one of my favorite gummy flavors in 2022 was Honey Apple from Kiva's Lost Farms, which includes Sunshine OG live resin provided by Jetty Extracts. I love tasting all the flavors that Lost Farm comes up with, like Grape Jelly using their Peanut Butter Souffle strain. They also make really good infused fruit chews. Kiva products are available at most dispensaries, and always make good gifts.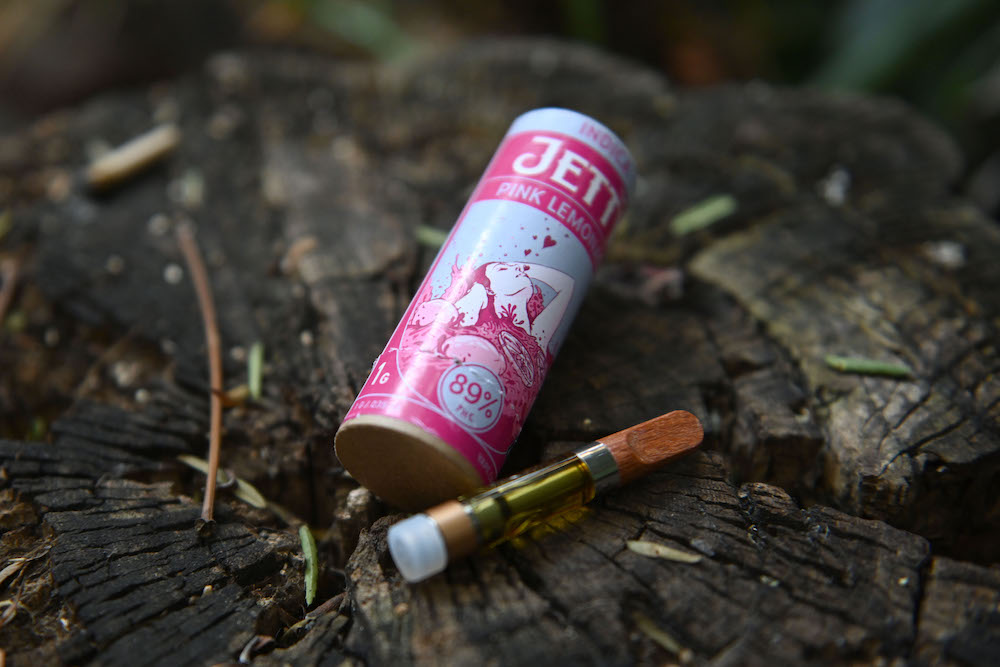 Speaking of Jetty Extracts, the brand has a fantastic new indica vape called Pink Lemonade, which kicks in with a whopping 89 percent THC. It has a great fruity terpene flavor and gives me a real sativa rush. Jetty has a whole line of quality products including solventless cold water hash products, infused pre-rolls, and its legendary dablicator.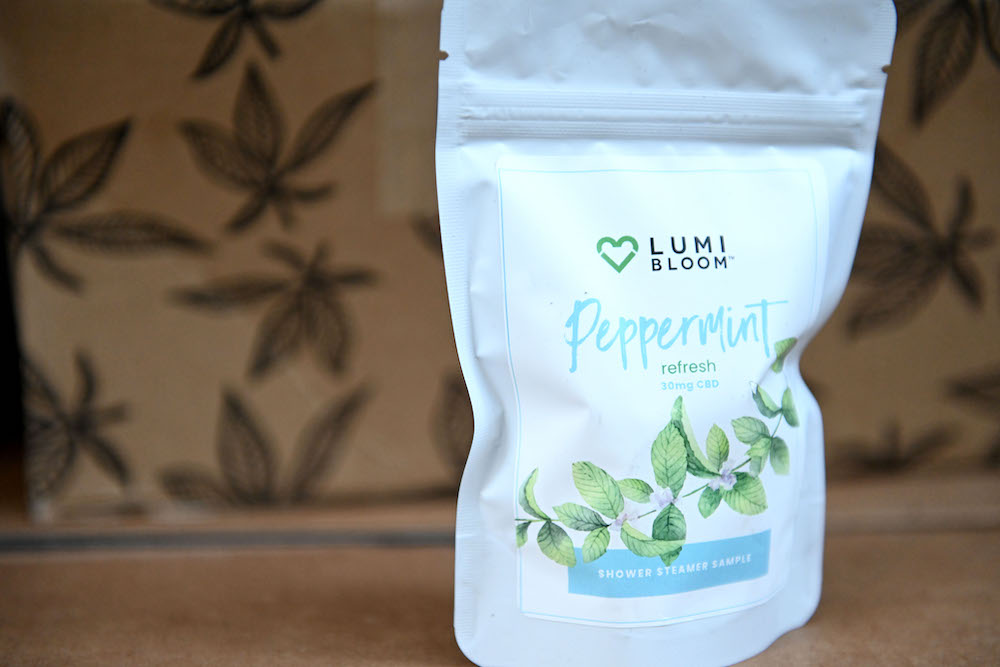 I was intrigued by the Peppermint CBD Shower Steamer by Lumi Bloom. What exactly is it and does it work? It looks like a bath bomb or a urinal cake, for lack of a better description. I opened it up and placed it on the far end of my shower and started the water. The directions say not to submerge or douse it in water. As I showered, I drizzled a few drops at a time over the steamer, and it started melting and emitting peppermint CBD fumes. It took it a minute to get going, but I must say I did enjoy its aromatherapy aspects. It also lasts longer than one shower, so I have had this odd-looking blue pile in my shower for a couple of days. The cat is stumped by it, which makes it even more entertaining.
It can be fun to bring up suppositories and watch people's faces blanch. But in reality, they are a quick way to get medicine into your system. Hello Again has launched a series of vaginal suppositories that help with sleeping and periods. They also have a gender-inclusive product for hangovers.
Hello Again sponsored one of my Bongo Bingos at Moe Greens Dispensary a few months back, and I ended up with a couple of boxes of the hangover cures. And funnily enough, a few days later I suffered from a hangover! So, I decided to give them a try. They contain a mixture of cannabis extract, cocoa butter, hemp seed oil, rosemary, avocado oil, turmeric, passion fruit seed oil, marula oil, juniper berry, peppermint, and ginger lily. You don't get a head high, but they did relieve some of the morning-after pain.
Speaking of Bong-o Bingo, the next night of drag cannabis bingo will be at Moe Greens Dispensary on January 10 at 6 p.m. Co-hosted by Thee Pristine Condition and Brandelicious, the event will feature about a dozen rounds of bingo with cannabis prizes, drag numbers, mocktails, dabs, and smokables. It is a guaranteed fun night, full of weed to smoke and enjoy as we continue to create our cannabis community. I hope you come out for the fun!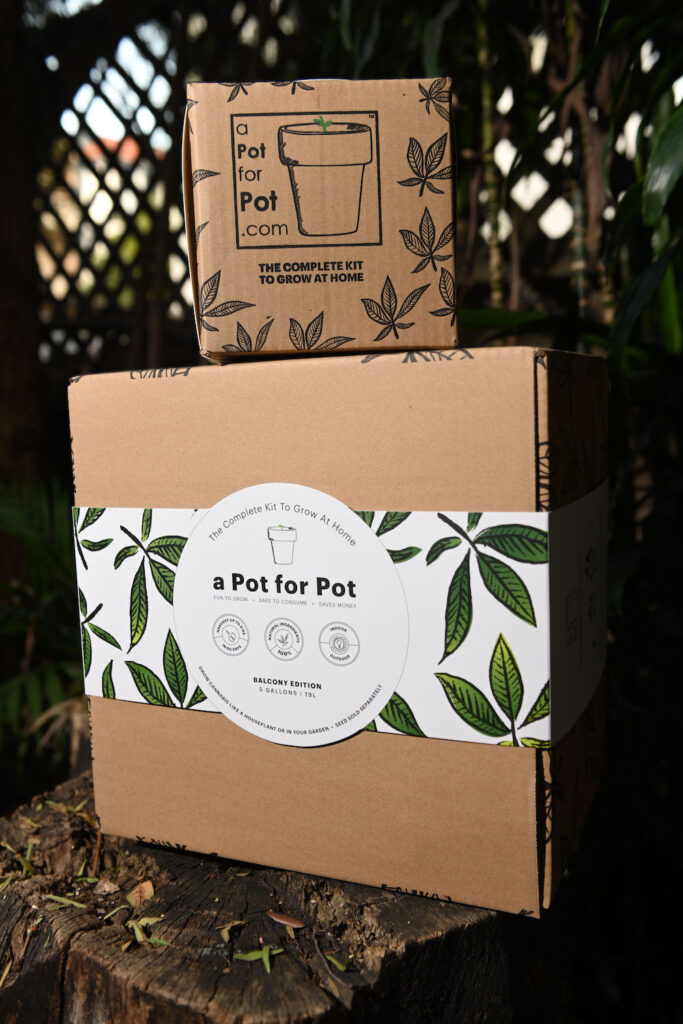 Growing your own cannabis plant is a great way to start off the new year. A Pot For Pot provides all the basics to grow one's own plant in whatever sized environment you have. There is the mini (perfect for your desktop), small, medium, and large. Each kit contains everything you need for the complete grow, whether you are an amateur or have experience in the field. You can get the kits delivered worldwide, because the cannabis seed is not included. A $40 coupon is included in the box, alongside instructions on where to purchase your seed. Always a great gift for yourself, or your favorite stoner with a green thumb.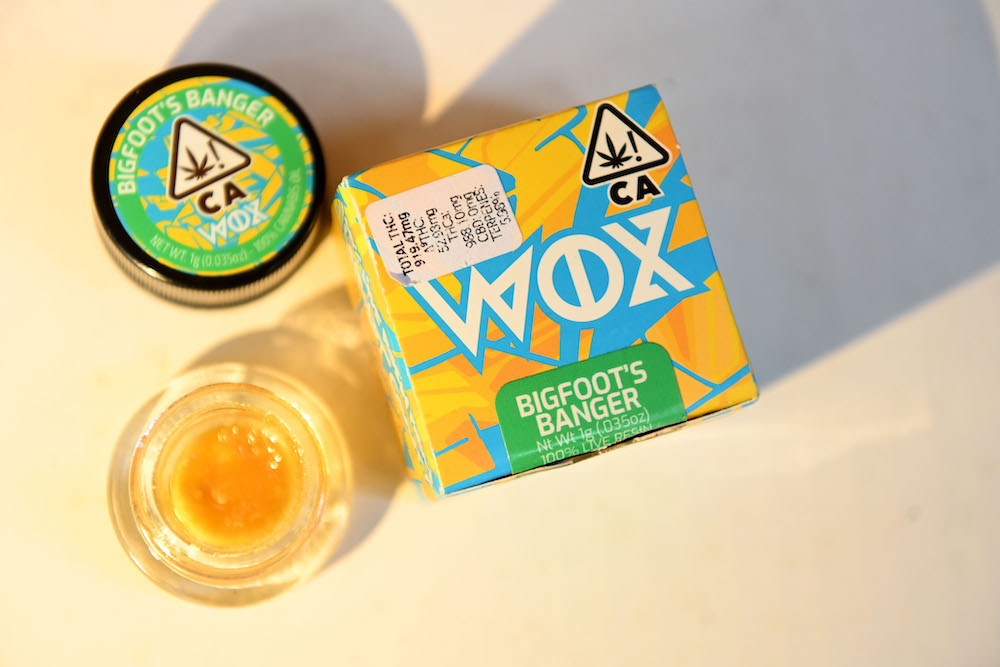 Wox Extracts has some really nice live resins out right now. My favorite is the Bigfoot's Banger hybrid. It has a nice sweet citrusy flavor with some hints of mint. Great terps and high. I keep going back to it, again and again!
I have always enjoyed Stone Road joints. The brand is blessed with good flavors and a quality product, and has launched its new line of infused pre-rolls containing THCA diamonds and hash. I tried the Sour Dream joint, and was impressed by its good flavor and heavy-hitting action.
Diamonds are the concentrate du jour right now. Everything is studded with diamonds! My thinking is, they burn better in a joint than some of the other concentrates, like shatter and rosin which can sometimes clog up a joint once activated by a flame, or are mainly just hype. Either way, I have enjoyed diamonds from dabbing to pre-roll. I wonder what the next hot concentrate fad will be!?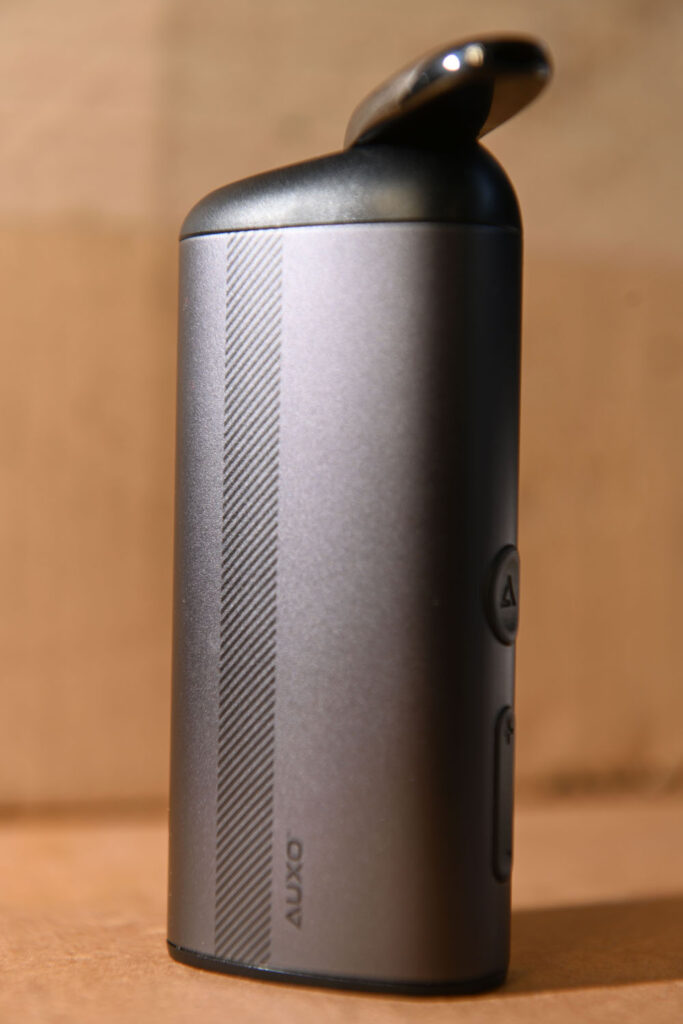 I have really enjoyed playing around with the Auxo Calent, a new portable dry herb vaporizer. I've been using it awhile, and it has some nice features. Of course, you have to learn all the proper clicks and clacks to turn it on and make it work, but once you get that down, it's pretty easy. You load up your cannabis in the magnetic top, which pops right off and reseals nicely. Choose from four preset temperatures, or go with your own custom level of heat, and press the "+" button for two seconds to start it up. My favorite aspect of the Calent is its swivel tip that twists out from the gadget, providing a nice way to inhale the vaped weed. It is simple to clean and fits well into a pocket or bag. At $120, it's a great gadget to have in your life.
And now to the flower. I can't just smoke a strain once and immediately have a review ready. I have to try the weed over a few days, under different circumstances. Also, I can't smoke a bunch of different strains in a row because everything gets all muddy. I prefer to sample them individually so I can get a good read, much like wine. The following strains and brands made it through with fantastic terps, amazing colors, and a nice big high!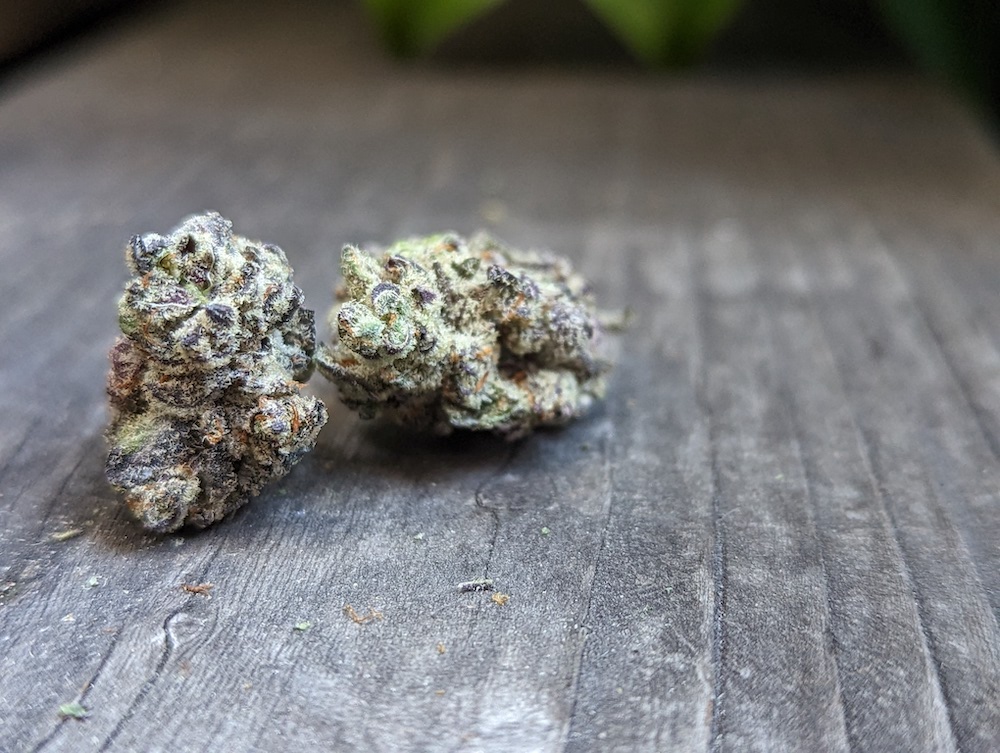 I was immediately pulled into the smell of Cookie Dough (indica, 38 percent THC, .26 percent CBD) from 1Lyfe, and the terpy flavor did not let me down. The super-frosty nugs have a grassy, earthy smell. Plus it came with a great, if quick high. I really liked the brand's Truffle Cake as well.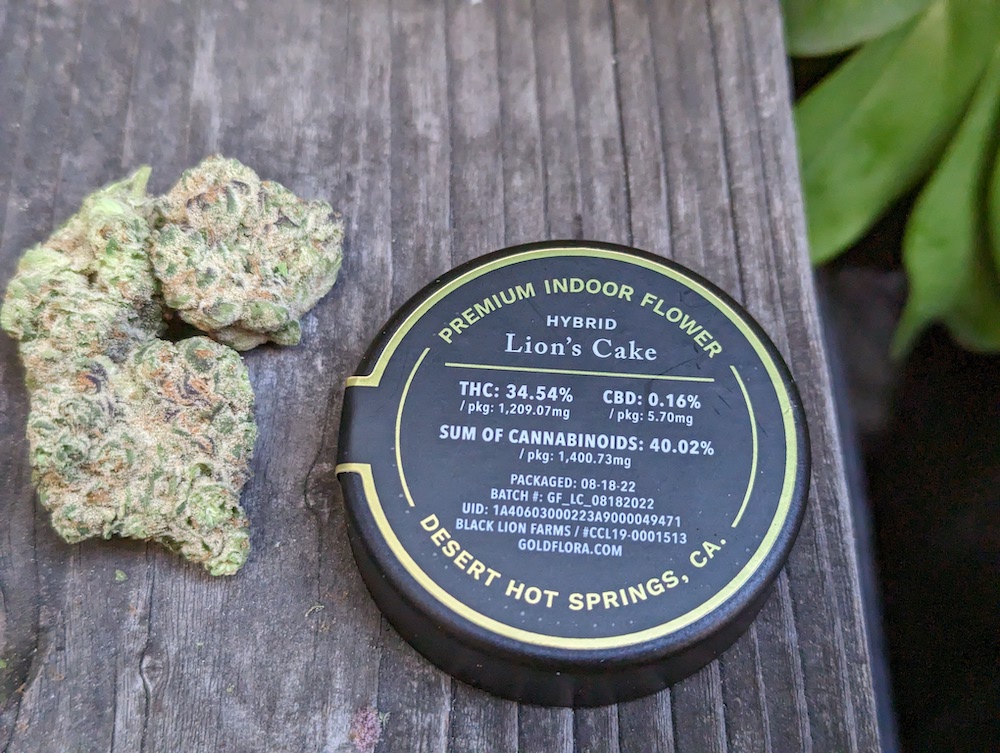 Lion's Cake (35 percent THC, .16 percent CBD) is a fantastic hybrid from Gold Flora. It had me from the get-go with those frosty nugs and orange hairs. As always, I judge strains on how they hit my body more than anything, and this strain made an impact quite well. Gold Flora also makes some kickin' disposable vape pens as well. Recommended!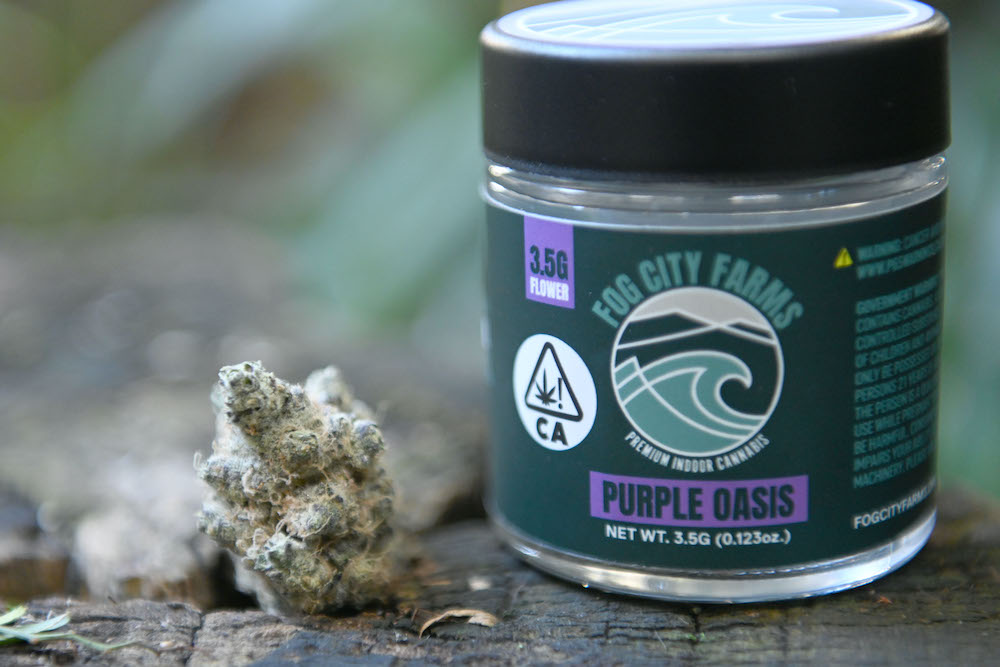 Fog City Farms has some great weed strains. One of my favorite new strains is Oreoz (27 percent THC, 0 percent CBD), which is a mix of Cookies and Cream and Secret Weapon. This hybrid provides the relaxing high I want, with hints of chocolate and diesel. I am also a big fan of their Gush Mints (31 percent THC, 0 percent CBD) and Purple Oasis (31 percent THC, 0 percent CBD.)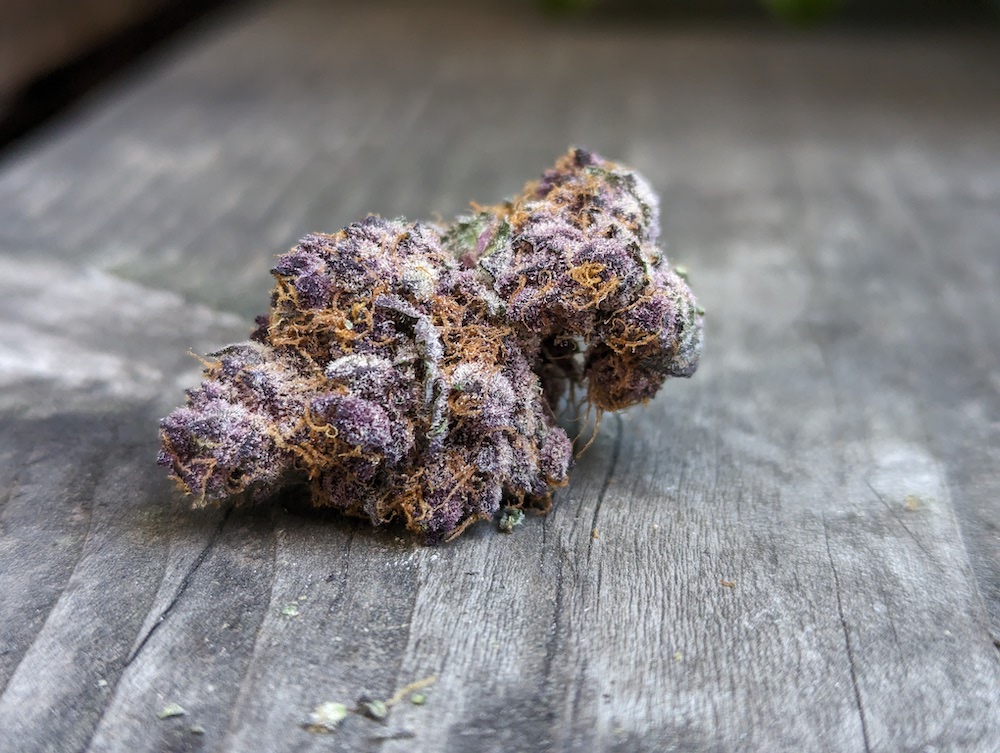 The first thing that struck me about Blue Chip's Guava Lemonade nugs was their incredible purple color, then the smell of the terpenes—but I was still not prepared for their amazing flavor. I highly recommend this amazing flower. Then I tried Blue Chip's Butter Milk, with those silky white frosted buds and amazing flavor. Top notch as well. They have several other fantastic strains for delivery on their website and for pick up in San Jose.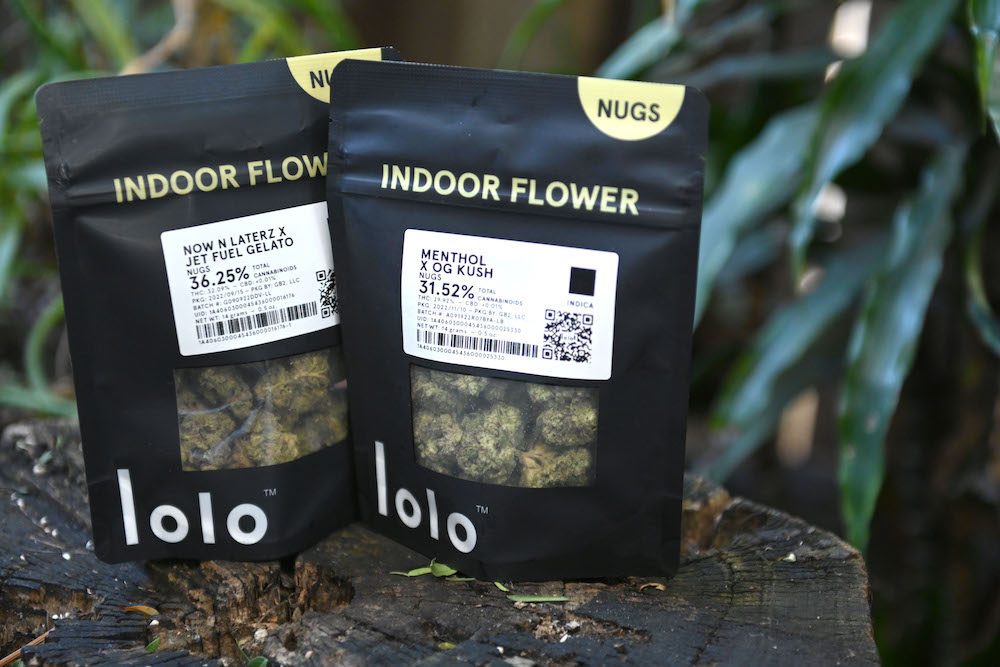 I have always been a big fan of Lolo cannabis. They have great strain names (#FreeBrittney and Jeff Spicolli were two favorites), with high quality nugs at affordable prices. I have ordered their Tidbits and Small to make joints, and was happy with the quality and quantity. Recently, I tried a couple of their 14-ounce nugs bags, and as always, was duly impressed. Now N Laterz x Jet Fuel Gelato (36 percent THC, .01 percent CBD) and Menthol OG Kush (31 percent THC, .01 percent CBD) were two powerful indicas with wonderful terp-y aromas. I loved that big buzz late at night, watching a movie or chilling with friends.
These are just a few cannabis ideas to help you slide into the new year with a nice buzz and a great attitude. Thank you to Aaron Levy-Wolins for photographing this year's list. As always, check out your local dispensary for all their new year's deals and specials. I wish you a tasty and terp-y new year, and look forward to getting high with you in 2023!
Now it's time to light up!