This is Good Taste, your weekly guide to eating well in the Bay Area. Today's menu offers heart-shaped serving suggestions for yourself or a loved one to enjoy on and around Feb 14, no matter the attitude about Valentine's Day.
Tony's plans to offer two kinds of Heartbreaker Pizza with an adult beverage to match on Feb. 14. The heart-shaped pies will be available in pepperoni or veggie versions, the latter with tomato sauce, mozzarella, onion, garlic, goat cheese, peppadew peppers, basil, romano, oregano, and olive oil. A cocktail called Box of Chocolates mixes Ketel One vodka with fresh lemon juice, strawberry purée, egg white, and crème de cocoa, and is topped with a mini pizza heart garnish. Awww. This is a great North Beach date option, or if you're sad about eating it solo, one option to have some extra fun would be to rip into the tasty heart with gusto. There are no reservations, but the restaurant advises to utilize the Yelp waiting list.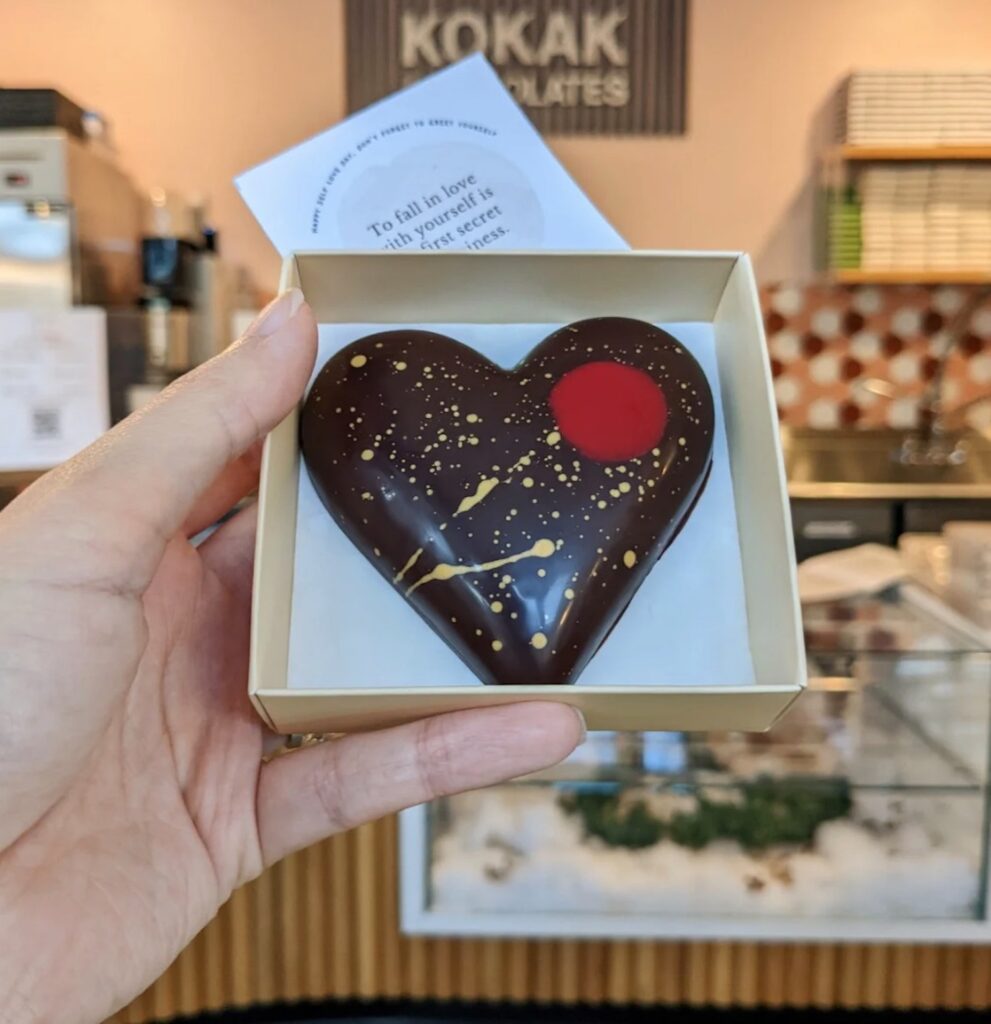 The Castro shop has some fun heart-shaped ideas for both singles and couples and offers both pickup and delivery. The new Dark Chocolate Bar Self-Love Kit is a personal heart shaped chocolate bauble filled with raspberry jam and hazelnut filling. The first 25 customers to order this will get a spot in a workshop taught by Certified Narrative Coach Leah C. Eriguel called "Reframing Your Story through Self-Love." Kokak also currently has a Hearts on Fire collection in a heart-shaped box as well as heart-holding chocolate teddy bears and the awesome Pride heart mini box that you'll find at the other key loving moment of the year in San Francisco.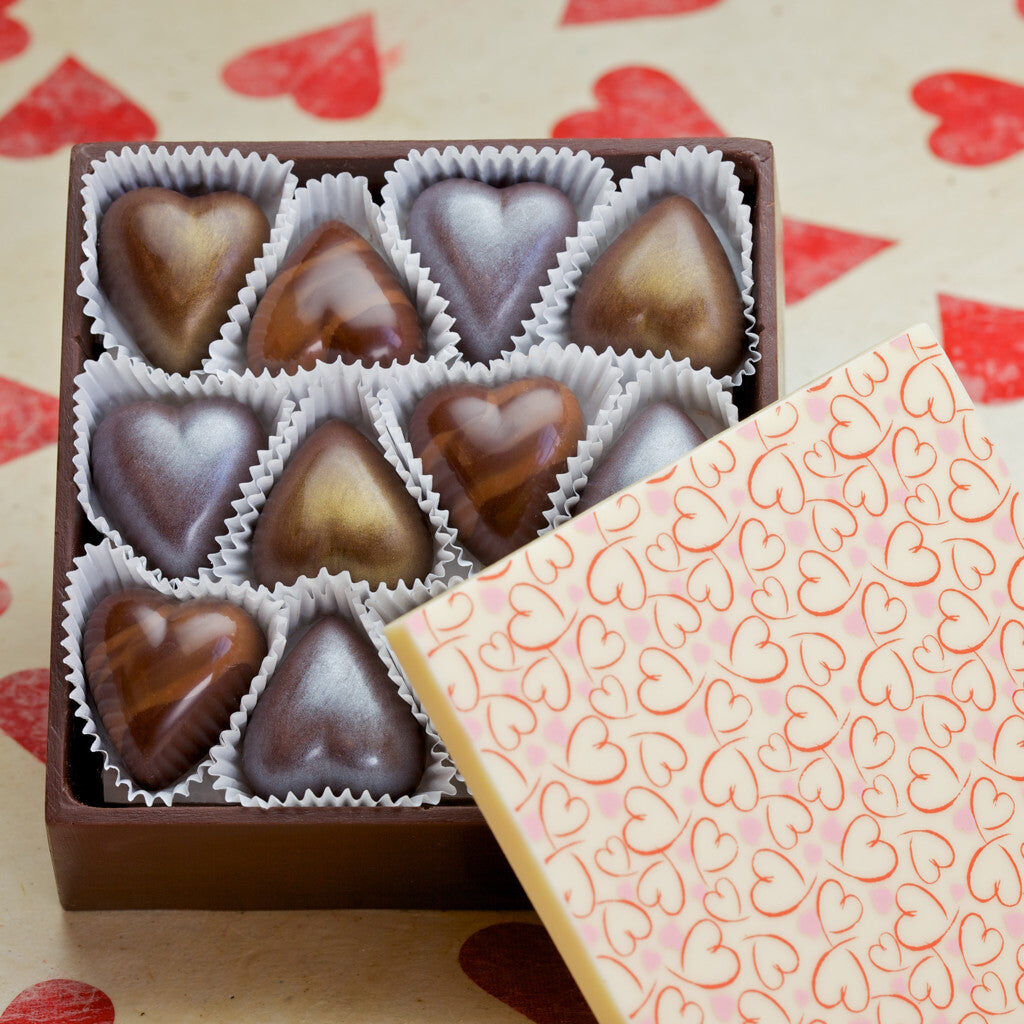 Year after year, I recommend Charles Chocolates' Edible Chocolate Box, made of bittersweet and white chocolate and filled with ganache hearts as the ideal local Valentine's Day confection when you're really looking to impress on another level. There are three flavors of the shimmery hearts: mojito, passion fruit and raspberry. You are not going to find anyone else in the Bay Area who makes something on this level, and just writing about it sets my heart aflutter with longing.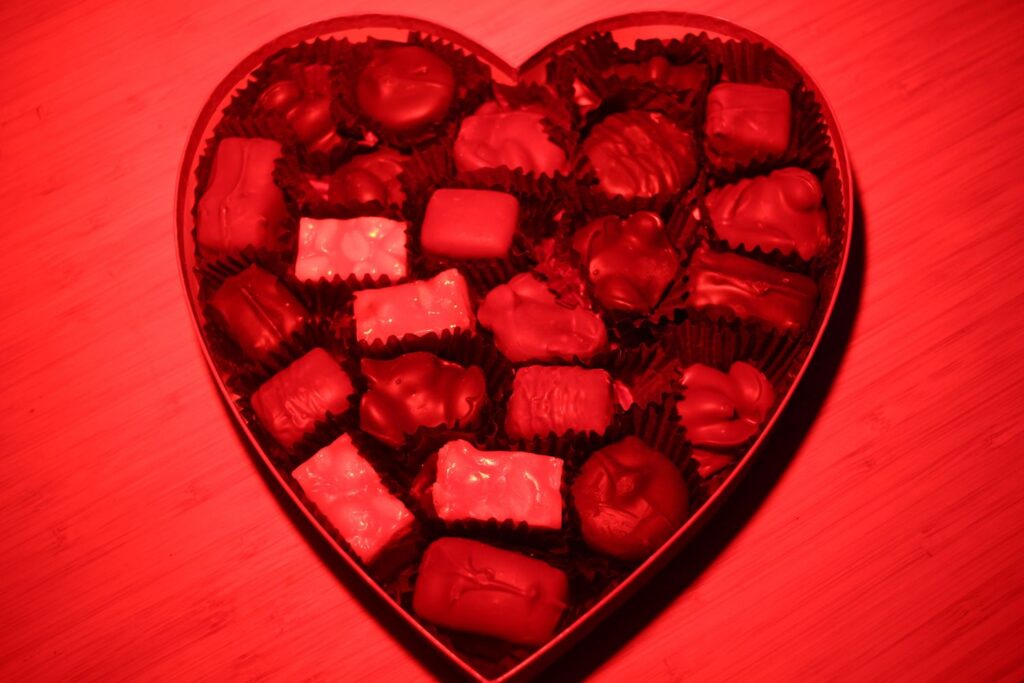 Normalize buying yourself or the ones you adore this sexy and classic heart-shaped assortment of See's Candies. Despite the massive size of this quintessentially local operation, the company still intermingles old-world, handmade candies with line-assembled bonbons. Reasonable recipients will make this treasure last a long time, while others may burn out their heart quickly. Either method is equally valid and seen this Valentine's Day.
Keep eating with your eyes at Tamara's site California Eating.