It's because of artists like Mad Professor that dub music still reigns in scenes around the world. Born in Guyana, but based in London for most of his life, Mad Professor operates out of his pioneering Ariwa Studios, which was founded in 1979 and was once the largest Black-owned studio in the UK. Through his prolific Ariwa label, the dub selectah has released mixes for artists like Sade, The Beastie Boys, Depeche Mode, and—perhaps his most famous work—1995's No Protection, his take on Massive Attack's album Protection. To put it straight, dude's been producing crucial remixes since before remixes were a thing.
Who better to bring this straight-up legend to San Francisco than the long-standing GOATs at Dub Mission? Helmed by DJ Sep, Dub Mission has been throwing dub, reggae, dancehall, jungle, etc.. parties since 1996. the crew is bringing Mad Professor back to SF at the Great Northern on Fri/26. Mad Professor headlines a lineup that also includes Sep, Aeøn, and the Rhythmic Remedies Crew of Olly, MF Mama, Pocket Drama, and Bento.
We checked in with the Ariwa don himself by phone while he was in Aruba, "taking what is universally known as a holiday." Considering he's been at the helm of nearly 400 album releases, it's surely a well-deserved one.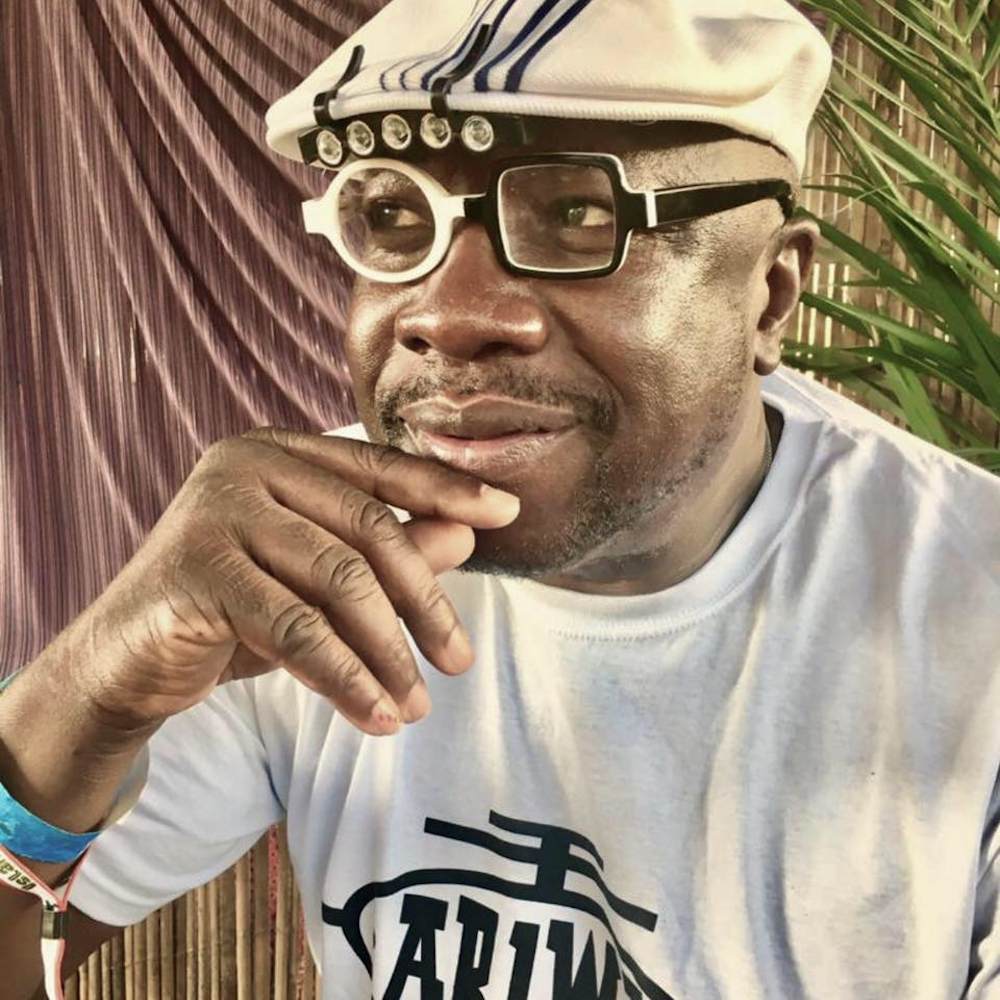 48HILLS You're coming to the Bay at the end of the month. How long has it been?
MAD PROFESSOR Gosh. I haven't been to Frisco in maybe six, seven years? Last time I did a headphone only party, a silent disco. That would've been around 2016 or something like that. It's been a long time.
48HILLS Well now you're coming in to do a Dub Mission show—how long have you known DJ Sep and those cats?
MAD PROFESSOR Yeah well, I know Sep from years ago, from the label being incorporated, and we started the dub albums from like … Pato Banton. We've always had a really good reception from the West Coast, especially the Bay Area. They've always responded very well to our tracks.
The first [Bay Area fan] was a guy called Paul Hickey. He was somewhere in the Oakland area. He used to call us and write to us via normal mail in the days before email. I'm talking about '83, '84, and he would just express very strong enthusiasm and vibrations for the label.
48HILLS Dub Mission has been going since 1996. How important are these long-running local dub and reggae collectives to keeping the scene alive?
MAD PROFESSOR They're very important, because they tend to guide people and sometimes they inform new generations of people like myself, who were really taken for granted.
48HILLS How many albums have you put out for yourself via Ariwa over the years?
MAD PROFESSOR Between 350 and 400. It's been a lot of different projects
48HILLS Do you feel like you ever lose focus? How do you maintain it with each one?
MAD PROFESSOR Each album is a different mood, year, period. Sometimes different projects are inspired by different people. I've done at least 50 or 60 albums as Mad Professor, myself. Then people like Macka B did 18 to 20 albums. Lee Perry did about 50 to 60. All of these people have different things to say, and it all comes out in different projects.
48HILLS You recently did a Sublime dub remix album. How do you choose what projects to jump in on and what realms to explore?
MAD PROFESSOR The Sublime project is one involving Sublime as well as Scientist. It's like a combination of different forces and elements, not solely a Mad Professor thing. But everyone contributing together is what makes it interesting. [Sublime's] label came to me, cause they really wanted to show what their tracks are like blended with different dub features.
48HILLS What do you think you brought to those Sublime tracks?
MAD PROFESSOR I brought Ariwa studio. Different elements, and we've some effects that no one else uses. Like the warbler and reverse reverb, instincts that no one else uses. You only hear that from Ariwa.
48HILLS Let me ask you about a couple of your more well known works. First, the Sade "Love Is Stronger than Pride (Lover's Rock Mix)"—what was the genesis of that and the feel and the groove of it?
MAD PROFESSOR That was like … 1988 … wait, probably a bit later … '92! Yeah … Sony Music came to us to do a few Sade tracks. So you know, every artist's got a mood and timing, and she had the mood and timing of a girl we were working with at the time called Kofi. So as a result, I used some Kofi elements for Sade. We use certain timing for delays and with this one, it's a lover's rock feel, but slowed-down lover's rock.
When [Sade] heard the remix, she phoned me up and was so pleased with it. She said that she really loved lover's rock, and loved hearing the remix, and wanted us to do more stuff as well. I still play [that track] in my shows from time to time.
48HILLS Well maybe the SF cats will hear that one next week.
MAD PROFESSOR Ok good … I'm glad you told me that, 'cause that's 30 years later!
48HILLS You've probably been asked about this next one a million times: the Massive Attack project, No Protection. Am I to understand that you didn't know the group at all when they approached you?
MAD PROFESSOR I didn't know them as Massive Attack. 'Cause I met the guys before, when they were called Wild Bunch, from Bristol. And I kinda knew them 'cause we did a gig together in Bristol at the Trinity Center. But I didn't even associate them with the same group who sent a fax to Ariwa asking if we wanted to do a remix of our song.
The first one I did was [sings the melody to "Trinity Place (Three)"] with a girl called Nicolette singing. And that was really well-received. It went Top 5 [on the charts]. And just as it went Top 5, they came back asking for another one, then it was three more, and then we just did the whole album.
48HILLS Have you stayed in touch with Massive Attack over the years?
MAD PROFESSOR Yeah man … every now and again I hear from them and we plan things. We did some tours through the years.
48HILLS Since you might have insider information, is 3D actually Banksy?
MAD PROFESSOR You know what … I didn't even know who Banksy was or what he was doing. The thing about it is, I live so much in my own world that I didn't even realize Banksy was an artist. I really didn't know.
48HILLS Ok … I'll take you on your word there.
MAD PROFESSOR You don't sound like you believe me?
48HILLS Nobody believes anyone with that question!
MAD PROFESSOR [laughs]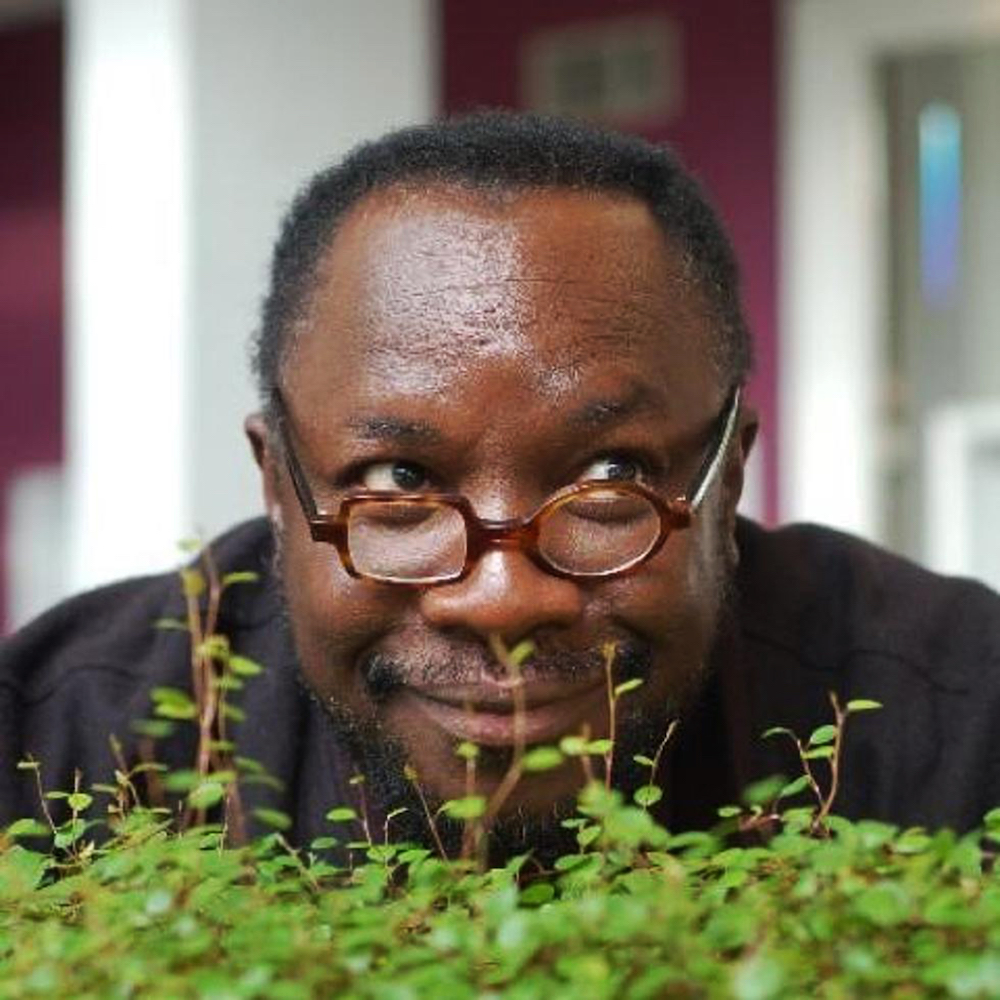 48HILLS Let me ask you something personal, if you don't mind. The master of what you do, Lee "Scratch" Perry, died two years ago. How did that affect you?
MAD PROFESSOR Scratch is the kind of guy you always thought was gonna live forever, even though he was a big man and an older guy. In some ways, he has lived forever. We just never expected him to die. I knew him for 34 years. Longer than most people.
48HILLS Last thing here. You've become more experimental through the years and are always pushing the envelope. Where does music and dub music go from here? What takes this style into the future?
MAD PROFESSOR For me, I change from week to week, month to month; I'm always experimenting. And I still use analog tape. My whole thing is different. Most people don't use tape, so their recording and experimentation is computer-based. So my thing is to keep the analog thing going. I was born in it, and that's all I know. I don't want to be anything else besides doing what I do in the analog world. I can't really follow other people into the computer thing.
MAD PROFESSOR Fri/26, 9pm, $10-20. The Great Northern, SF. Tickets and more info here.