The summer camp for girls, nonbinary, and gender-expansive youth sponsored by the Black Girls Play of Oakland Public Conservatory of Music isn't just a big deal for its attendees, who have a chance to learn in its uniquely nurturing environment. There's a dynamic present in its sessions that is felt even in the bodies of the administrators and instructors who make the camp happen.
"I remember every day after [other sessions that weren't focused on these groups], I just had to sit in my office and just go, 'I'm so tired,'" says Dr. Angela M. Wellman, founder of the Oakland Public Conservatory and BGP, on a Zoom interview with 48hills. But now, "I'm not tired like that! It's such a gift for the young people—and for the teachers also—to really be able to focus in and be together. It's so lovely."
Dr. Wellman, a trombonist and third-generation musician, opened the Oakland Public Conservatory of Music in 2005 as a project of her 501(c)(3) of Music Is eXtraordinary. Since then, the music education activist's facility has provided musical training and a holistic teaching philosophy that enables Brown and Black youth to "study and grow and learn from the masters," in the words of Dr. Wellman from a 2010 mini-documentary.
Her vision for a national network of such schools to exist is based on the seminal role that Black people have long taken the lead in developing the world's most beloved genres of music, from samba to rock 'n' roll.
"[These sounds were] spawned from the plantation, really. So, I think it's important that all young people have access to a really robust musical education," says Dr. Wellman.
But after years of organizing gender-inclusive camps for young Black people, Dr. Wellman realized that most programs wound up attracting a pool of attendees who were majority male. It became clear that a camp focused on girls and gender expansive youth, run by their older counterparts, was sorely needed.
"We hardly see Black women in the music industry in high profile positions, or even behind a camera, working a sound board, as a drummer like Jayla is, or as a trombonist like me," says Dr. Wellman. "It's important for young Black girls to see Black women and older folk doing this music, because then they get an opportunity to realize, 'Oh, I can do that too.'"
The educator's thoughts were confirmed by Jayla Hernández, who sits besides Dr. Wellman on the Zoom call, during a break between camp sessions. A Black Girls Play faculty member and drummer currently studying at the San Francisco Conservatory of Music, Hernández honed her skills as an attendee of Oakland Public Conservatory programs.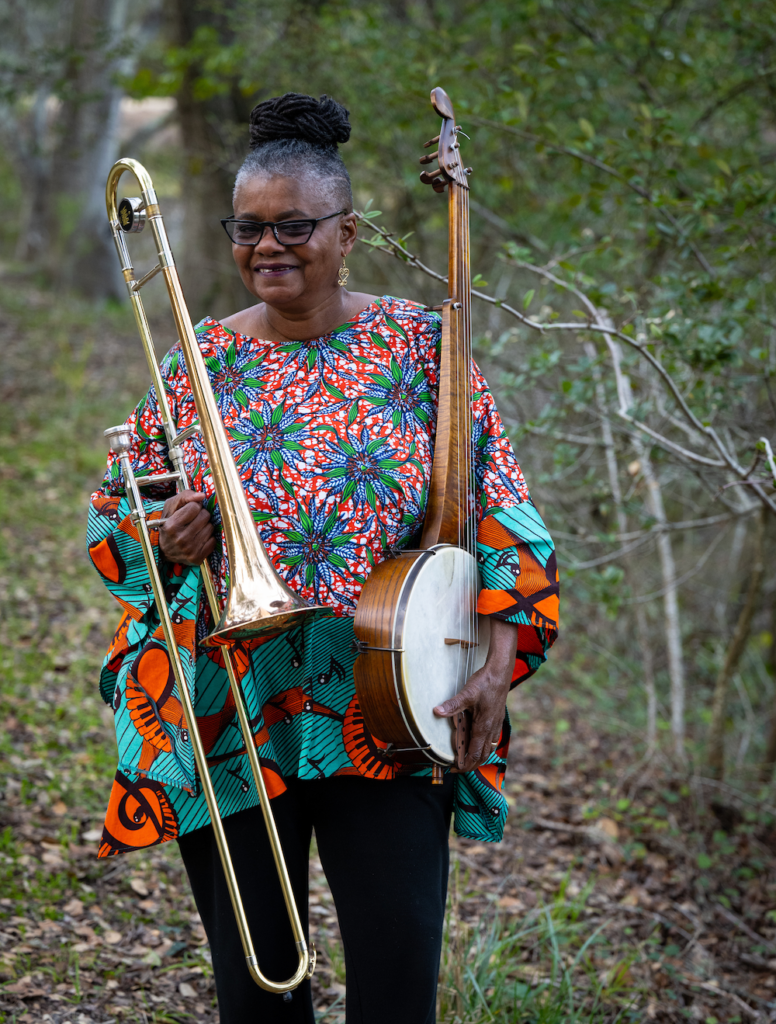 "It just gave me peace of mind to know that there were other girls that looked like me playing that instrument, and that gave me a sense of calmness," says Hernández. "Seeing my mirror is big for me."
Hernández says the mix of love and discipline in the Public Conservatory's programs left a lasting impact.
"Although it was a program where it was fun and a lot of stuff was going on musically, it was very serious," she says. "We were held to a high standard as soon as we walked through the door, because the program knew that each student was capable of that high standard."
This year's four one-week sessions of the summer camp began June 5, each concluding with a recital in which participants can share what they learn with each other and their loved ones. There's still enrollment spaces available for the rest of the month for girls and gender expansive youth from ages nine to 15 who are interested.
And let it be clear that campers are meant to take away much more than advertised instruction in flute, saxophone, drums, bass, guitar, visual art, Zimbabwean marimbas, piano, vocal music, and DJing.
Participants and instructors start out each day at the camp seated in a round, practicing what Dr. Wellman calls "pedagogy of the circle." After a light, fun icebreaker (example: "If you were a fruit, what fruit would you be today?"), the sessions focus on considering a principle of life essential to both professional musicians and others navigating the challenges of existence in general.
"Things like love, compassion, integrity, reciprocity, creativity, perseverance—which is our one for today—and fun," says Dr. Wellman.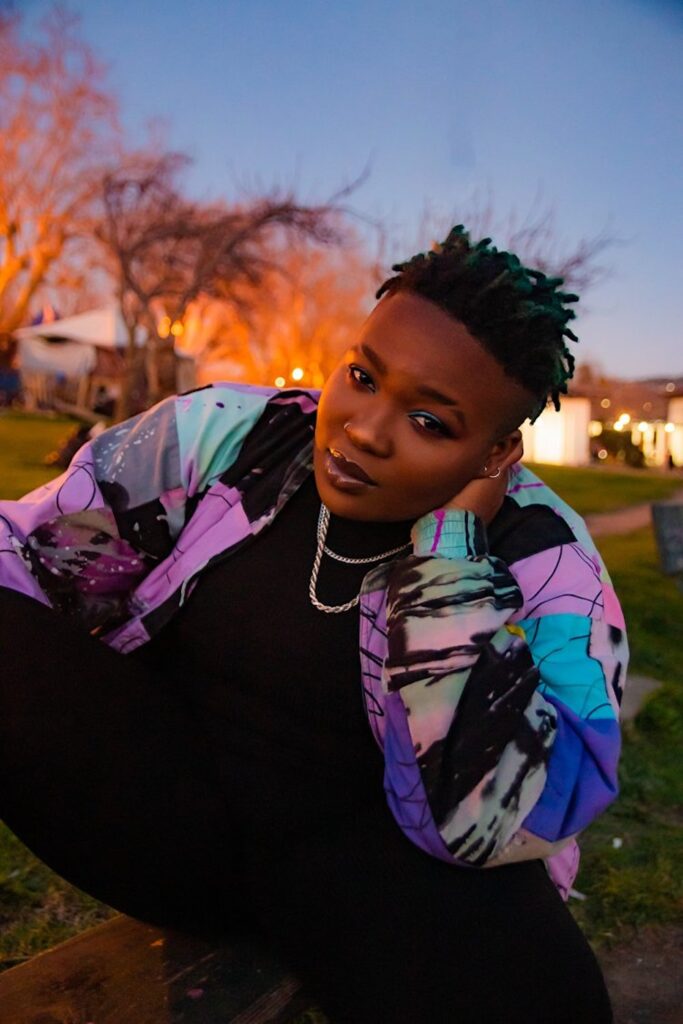 This seems like a big deal, given the mental health challenges that await people who make music their life. One pre-pandemic survey conducted by a Swedish digital music distributor found that 73 percent of professional musicians face mental health challenges. Teaching young creatives how to find strength in each other seems as important as fine-tuning their vibrato.
After their morning circle, attendees head to rotating classes focused on individual instruments (all campers learn about all the instruments featured in a week's session) and other skills. That focus on wellness continues even here.
"This week I taught the youth 'Inner Peace' by the group Beautiful Chorus, as a warm up to help center theirselves and also sing some positivity into the space," says says non-binary, queer BGP faculty member and Oakland School for the Arts-trained vocalist B. DeVeaux in an email to 48hills.
That respect for the circle—a similar session also concludes each day at camp—is what sticks with a person after speaking with instructors. There's a sense that healing comes through a multi-generational chain of care—one for which marimba lessons serve as a convenient pretext.
"Having the freedom to be vulnerable, make mistakes, and learn in an environment that's conducive to who you are—that is the reason it's important for Black girls and expansive youth to have access to programs that support their musical skills," continues B. DeVeaux.
"In my humble opinion, I strive as a teacher to create a positive and safe learning environment for all the students I work with. I think that one of first ways I do that is by entering the classroom as myself, 100 percent, unapologetically," they conclude.
SUMMER CAMP FOR GIRLS AND GENDER EXPANSIVE YOUTH one-week camp sessions run through the end of June. Oakland Public Conservatory of Music. For more information and enrollment go here.