I met my wife because of Anchor Brewing. It was at an event for the launch of the now shuttered biergarten across the street from the ballpark known as The Yard in 2015. The shipping container biergarten stood at the edge of what was once parking Lot A adjacent to McCovey Cove, which is now the site of Visa's International headquarters. As my wife—who was their marketing manager back then—likes to tell the story: The Giants had insisted on holding the launch event for the biergarten in the morning and I was the only media person who wanted to drink a lot of beer at 11am. I wear that proudly.
And as I remember it, I was so psyched to cover the opening of Anchor's new spot across the street from the ballpark that the event was on my calendar for months. It was a rare access point for new Anchor beers, as well as the freshest Anchor Steam and Liberty Ale outside of the brewery. I waltzed into the function with my camera slung over my shoulder when I met her, in her Hilary Clinton-esque pants suit, eager to talk beer with people like me. While she disputes my recollection of what she wore, it always makes me smile, because I loved the beer, she loved the brewery, and eventually, we fell deeply and madly in love with each other.
Love is something that was inherently baked into everything about Anchor Brewing. Love of beer. Love of an age-old process. And an unrequited love for San Francisco that was resoundingly reciprocated by all who called the city home. When I worked at a taproom downtown in the mid 2010s, out-of-towners would ask for a popular local beer and I'd pour them a pint of Anchor Steam, telling them that this "tastes like San Francisco." It's tasted that way since Fritz Maytag perfected the recipe in 1965 in fact, a sacred SF recipe if there ever was one.
By now, chances are you might've heard the news that Anchor Brewing (owned by Japanese beer giant Sapporo since 2017) is ceasing production and liquidating the brewery's assets at the end of the month after a storied 127 year run. Simply put, this is a devastating blow for the Bay Area beer community, the greater craft beer community, and more importantly, the cultural fabric of San Francisco.
You see, Anchor's workhorse story as the trailblazer in the American craft beer movement is one that is inextricably tied to San Francisco's history. German brewer Gottlieb Brekle sold his Nob Hill taproom to fellow German brewers Ernst F. Baruth and Otto Schinkel Jr. in 1896, who gave it the Anchor name. In the 127 years since then, Anchor survived burning to the ground in the SF earthquake of 1906, shuttering for 13 years following prohibition in 1920, and nearly closing forever in 1959 when mass produced beers swept America. The six years after that were challenging ones, and when Anchor was on the brink of failure, Fritz Maytag—the godfather of the American craft beer movement—purchased a majority stake in the brewery and changed the face of the scene forever.
Under Maytag, Anchor started bottling its iconic Steam Beer in 1971, and soon launched the first American craft IPA in Liberty Ale, as well as other flagships like Anchor Porter, Old Foghorn Barleywine, and the beloved seasonal Anchor Christmas Ale. Along with Steam, this lineup shaped the first craft brewery in America. (Liberty Ale, for one, never truly gets the credit it deserves for pioneering the American IPA landscape.) 1979 brought us the Anchor Brewery in Potrero Hill that still stands today and is the site of labor movement history when Anchor employees unionized in 2019. In 2010, Maytag retired and sold the brewery to spirits entrepreneurs Keith Greggor and Tony Foglio, who then sold the brewery to Sapporo in 2017, a death knell if there ever was one.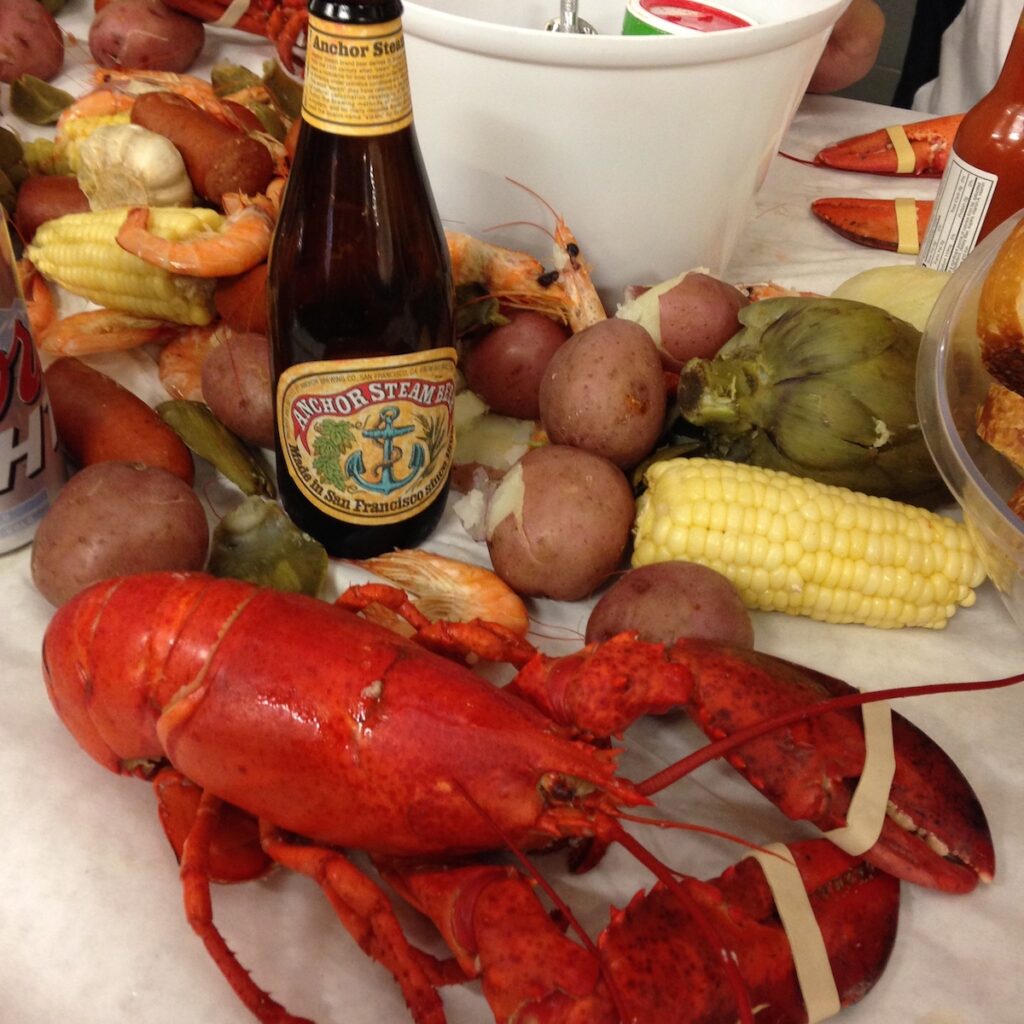 History is important and these are simply the most crucial timeline points for a brewery that has come to represent San Francisco. As the city has changed over the decades, Anchor has always been in the eye of the storm. When the current craft beer movement took hold, Anchor seemed to be left in the dust by beer nerds who were searching for the next hazy, hoppy, or sour thing. I can't say enough about the hypocrisy of beer geeks who clutched their pearls when Anchor was sold to Sapporo, even though they probably hadn't bought a sixer of Steam in five years and were just over it.
But that's where that love comes in again. As The Last Black Man In San Francisco so eloquently put it, you can't hate something unless you love it. So now, given the context of the brewery's closure, it puts into perspective the feelings of people who stopped drinking it but still cared about who owned it. They loved it once too, but had just sunk into their hipsterdom and moved onto the next craze.
Back to Sapporo. When they bought Anchor for $85 million in 2017, representatives of the Japanese beer brand said all the right things. How they were a heritage brand who were looking forward to ushering another heritage brand into the future. But if Sapporo proved anything, it's that they are really bad at managing capital. They invested heavily into modernizing some of the brewery's processes, which didn't end up helping Anchor thrive, and then forced through a contentious rebrand in 2021 (big fucking yikes y'all), and showed that they really had no notion of how to take Anchor into the future like they said they would. (Thankfully, the Anchor Distilling Co. arm of the business that Maytag launched in 1993, was not part of the sale and lives on as the treasured Hotalling Distilling Co.)
For their final trick, Sapporo sideswiped employees by announcing the brewery's closure late last night to the press even before a company-wide meeting. It's a sad way to shut the door. "Sapporo has always been a bad operator and they did not give anyone a head's up," SF supervisor Shamann Walton told 48 Hills. "It is very unfortunate that this has happened. Community, employees, and city leadership were all blindsided. This is bad for everyone involved and my hope is that there is a transition plan for all employees."
In reality, the stewards of Anchor that oughta be celebrated are the employees and especially the brewmasters who remained dedicated to Fritz Maytag's recipes. Mark Carpenter held the brewmaster post for 43 years until 2017. Every time I spoke to Carpenter, he came across like a cool uncle; the type of dude who delivers a pronounced "ahhh" after taking a sip of a fresh brew. Scott Ungermann came in after him, an experienced brewer and a gentleman who loved beer and kept things stable while mentoring so many young brewers. Then Tom Riley, who worked at the brewery for 36 years before becoming the brewmaster shortly before his own retirement. And finally, Dane Volek, a guy I'm proud to call a friend, who was never afraid to jump inside of a beer tank and scrub away to ensure the same damn quality in every bottle and pour.
They are the ones who championed Maytag's Steam Beer recipe of two-row and pale malt with northern brewer hops, and kept it consistent for decades. That consistency made Anchor Steam Beer a staple. Anchor Steam and cioppino is like peas and carrots in my book. Heck, Anchor beer and any type of seafood is a proverbial San Francisco treat. A Steam beer at the ballpark is a must, bringing home that SF feeling while staring out at the Bay. A corporate beer could never reproduce that.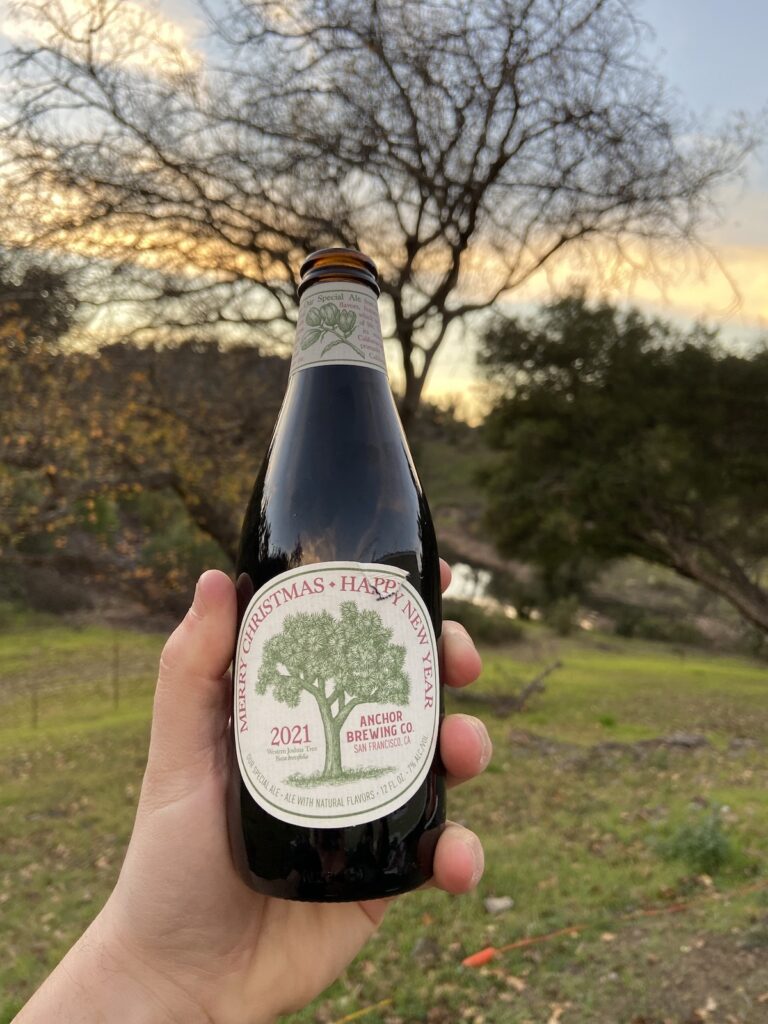 I'll miss the bottle iconography that Sapporo pillaged with their rebrand. It's wild to think how these visual representations of Anchor evolved only ever so slightly, always looking like a classic bottle until a last, dying corporate gasp buried it. I'll miss Christmas Ale at the end of the year, looking forward to the new recipe and the new label illustration by Jim Stitt (and later Steven Noble) that tells a distinct story each year. I'll miss my trips to the brewery and then sending friends from out of town to take an Anchor Brewery tour, one of the most charming and illuminating beer experiences in the country.
I'll miss trying experimental and classic beers at Anchor Public Taps, which opened in 2017 and was the first ever public taproom for the brand (I'll also miss getting food there from Kim and Jorge of Frank Grizzly's, who catered my wedding—which featured Liberty Ale—like champions.) And good lord will I miss the glorious smell of beer being brewed that wafted through the Potrero Hill neighborhood when things were in action at the brewery.
But most of all, I'll miss the feeling and the smiles that Anchor Steam brought to locals, one that we loved to proudly share with out-of-towners. Going to Dolores Park with a sixer and just feeling like we were sinking deeper into the local community just by the nature of what we were drinking. This was our beer and every bottle contained the luster of The City that we're so desperately trying to cling to these days. It's these emotions that brands yearn to build, and when you have a story that's as pure and hard-working as Anchor's, you can just taste it in every sip.