Stories about First Church of the Sacred Silversexual
'Resist!' is an all-drag version of Rage Against the Machine. Plus: All the Dore Alley Fair parties, Black Merlin, Sweater Funk, Pangaea, Roska, more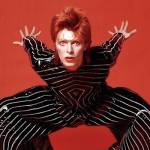 Singalongs, danceathons, kinky shindigs, '80s nights, and a devotional burlesque mark the passing of the Goblin King.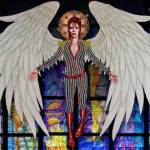 Rock icon's death of cancer at age 69 prompts cosmic reflection from leader of SF's "religion of Bowie."
Sketchfest, Tape Music Festival, Bowie Birthday Bash, Movement Arts Festival, Project Nunway, Mochi Pounding,  Star Trek Live... By Marke B. BIG WEEK Sketchfest! Sketchfest! Sketchfest! Is...
The week's choice nightlife and dance floor affairs, Jan. 7-13, 2015 By Marke B. PARTY RADAR It's been a week, so y'all better be over those...