Summer is coming to a close, and a weighty matter has come to rest on our minds: Where will we celebrate the 50th anniversary of The Rise and Fall of Ziggy Stardust and the Spiders from Mars? Set that near-autumnal anxiety down, though, because David Bowie "worship band" Church of the Silversexual—who have been honoring The Thin White Duke since 2011!—will be playing the album front-to-back on Fri/19 and Sat/20 at Great American Music Hall.
You don't have to take my word for it—long-time Silversexual supporter and scribe-about-town Molly Freedenberg tapped in with us to tell the sacred story of the troupe and its fearless leader, Reverend Lysol Tony-Romeo:
Interestingly enough, The First Church of the Sacred Silversexual actually started as part joke, part satire: purely a sendup of organized religion. The idea was that people would gather in Dolores Park and sing Bowie songs, proving that it doesn't matter who you gather to worship—God, Jesus, Buddha, or Bowie—the magic is, as founder Reverend Lysol Tony-Romeo says, "the love in the room."
Tony-Romeo, who goes by they/them pronouns (or "she/her if wearing padding and top lashes," they said), even went back to their childhood church in Irvine, where their dad sang in the choir every week, for inspiration. They noted the people giving hand-outs at the door, the quality eye contact, the feeling that "you're welcomed… we're glad you're here."
They noted the feeling of togetherness and the power of a group of people saying the same thing at the same time—not just singing, but reciting words so familiar you don't have to read them, and how "the more you do it, the more you break into your own cadence."
They brought this all back with them to include in their vision, which centered around David Bowie as a somewhat arbitrary focus of worship. (In fact, some iterations of the idea involved a rotating cast of messiahs.)
But something happened as they were putting the first script and playlist together: they started really listening to Bowie's lyrics. "About halfway through Hunky Dory," they realized, "I can do this with a straight face."
"I can take what he's saying and turn it into a humanist vision."
What emerged was something very specific to Bowie indeed.
And, in fact, very specific to San Francisco. Not just because of its larger-than-life spectacle, DIY collaborative spirit, gender-bending performances, and post-Summer-of-Love feel-good community vibes. But again, because of David Bowie himself.
Though there's no lore about Bowie having a special relationship with the city, "Bowie is like the patron saint of the misfit and the outcast," says Tony-Romeo. "And San Francisco is the Island of Misfit Toys."
Tony-Romeo says that transplants especially resonate with this image and ethos. "He represents the idea of transformation, transcending the mundane, and becoming unique," they say. "Something more you."
FRI/19 AND SAT/20 11TH ANNUAL BOWIE SUMMER BASH Great American Music Hall, SF. More info and tickets here.
MORE EVENTS OF NOTE
THROUGH SUN/21 YÉTUNDÉ ǪLÁGBAJÚ: HORIZON/YOU HOLD MY SHAPE This multimedia exploration of Black devotion, familial memory, and creation myths includes text from the artist's own parents, including words from ọlágbajú's father, who hails from the southwestern Nigeria Yoruba city, Ilé-Ifẹ̀, where legend says human genesis took place.
SOMArts Cultural Center, SF. More info here.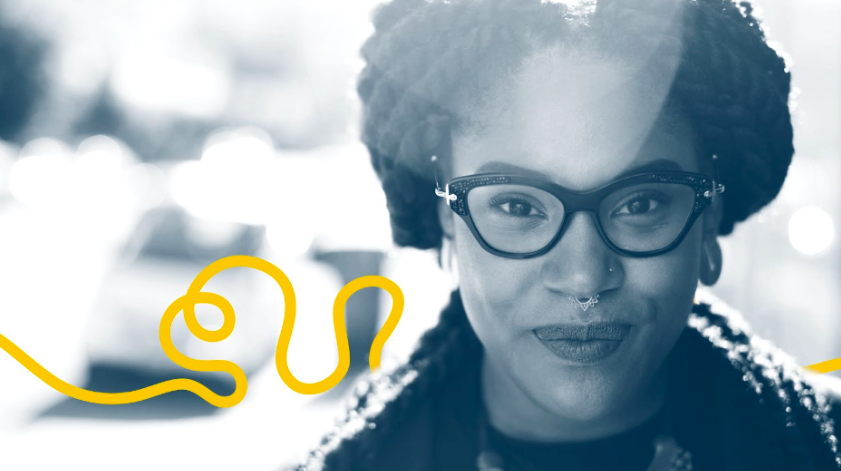 THU/18 PUT YOUR PHONE DOWN! A RIGHTNOWISH COMEDY NIGHT If you aren't addicted to KQED's award-winning podcast Right Nowish, I'm giving you homework: listen to these interviews. Lifelong Oakland resident Pendarvis Harshaw tells stories of people doing phenomenal work in the Bay—couldn't we all use a local news pick-me-up? Now the project is branching into community-building live events, like this local stand-up night featuring comics Mike Evans Jr., Jackie Keliiaa, and Dara M. Wilson—plus Harshaw's signature mezcal cocktail. KQED Headquarters, SF. More info and tickets here.
THU/18-OCTOBER 17 ALEC HUXLEY: ABOVE IT ALL AND ROBERT BOWEN: BLASPHEMOUS NATURE Creatures in outer-space-wear, jewel-adorned creepy-crawlies: this double-header gallery opening (Thu/18, 5pm-late) featuring two SF artists in SoMa's beloved art bar will have you imagining worlds beyond the now—which is what we're going for these days? 111 Minna, SF. More info here.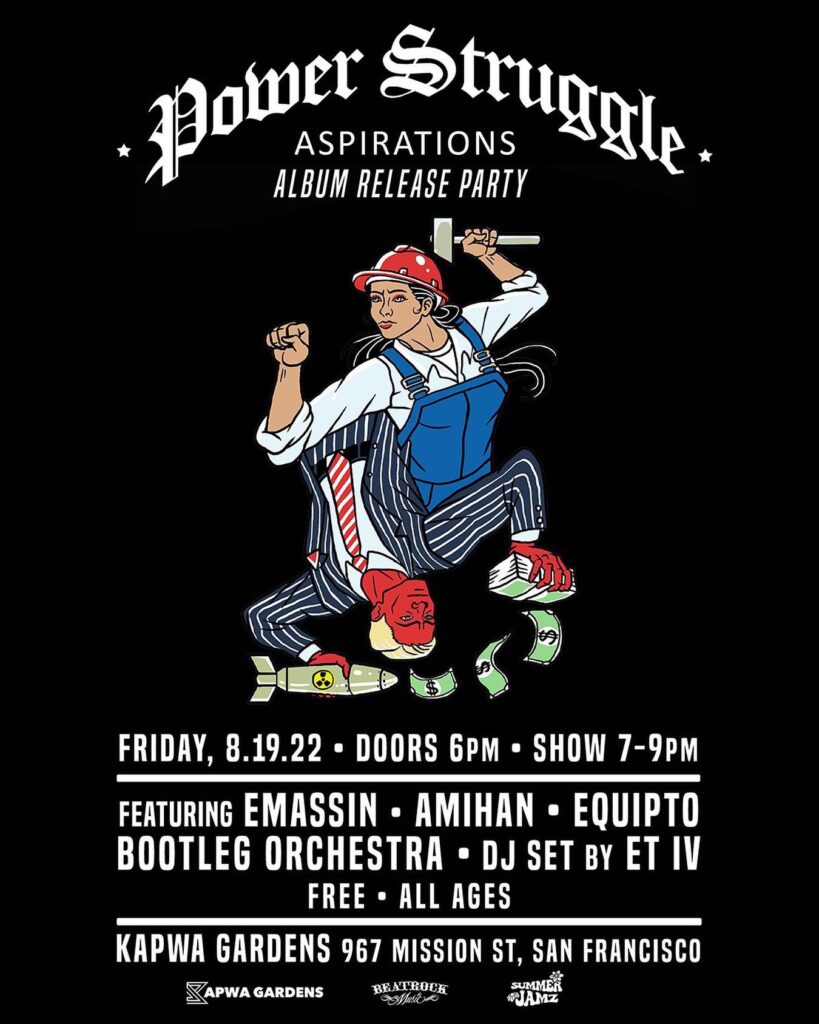 FRI/19 POWER STRUGGLE'S ALBUM RELEASE PARTY Community organizer Nomi a.k.a. Power Struggle delivers blazing hip-hop indictments of gentrification, structurally-inflicted mental health challenges, and family separation. Turn out to celebrate his new album Aspirations—in which his beats coexist with the thoughts of powerful wordsmiths like Tongo Eisen-Martin—in the heart of the Filipino Cultural Heritage District. Equipto, Emassin, Bootleg Orchestra, and Amihan will be on hand to support. Kapwa Gardens, SF. More info and tickets here.

FRI/19-SUN/21 AERIAL ARTS FESTIVAL You will be looking all the way up at this freewheeling, athletically-intense celebration of mid-air movement. Catch Veronica Blair's aerial take on playwright Ntozake Shange's For Colored Girls Who Have Considered Suicide/When the Rainbow is Enuf complete with an artist's talk-back session after the performance, and films that celebrate zero-gravity acrobatic prowess. Various venues, SF. More info and tickets here.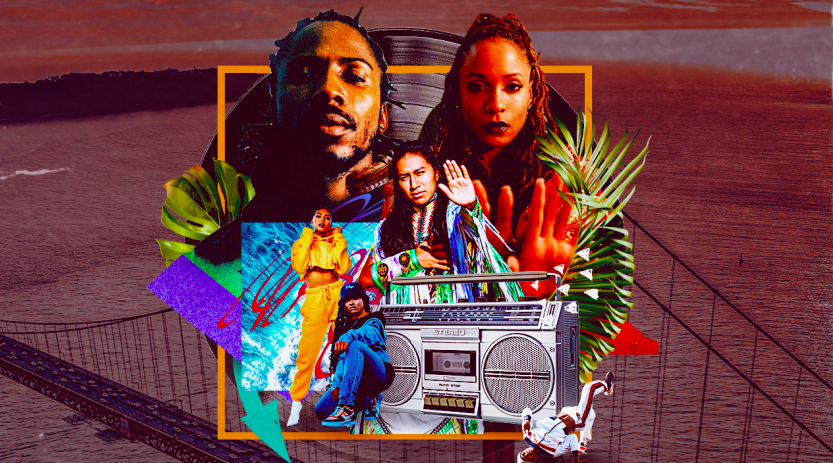 SAT/20 HIP HOP FOR CHANGE'S SIXTH ANNUAL ENVIRONMENTAL JUSTICE SUMMIT BIPOC environmental organizers, bring the kids and a blanket to this year Hip Hop For Change's convergence, which will focus on how climate change is impacting the world's most vulnerable communities. Sets by D Smoke, Sa-Roc, Sol Messiah, Sol Development, Ryan Nicole, Lady Ryan, and DJ Shortkut will keep the sun shining, as well as hosting by Latryx's Lateef The Truthspeaker. Presidio Main Parade Lawn, SF. More info here.
Sun/21 SF Drag King Contest http://www.sfdragkingcontest.com
SEPT. 16-18 AXIS DANCE COMPANY PRESENTS ADELANTE Buy tickets early for this three-night run of striking dance performance, which marks the debut season of Axis' new artistic director, Nadia Adame. What lies in store on stage? Three world-premiere choreographies, including Adame's own work "Breathe," and disabled artist Ben Levine's "unapologetically abstract" exploration of wheeled kids' toys as a vehicle for movement of disabled and non-disabled dancers' bodies alike. ODC Theater, SF. More info and tickets here.