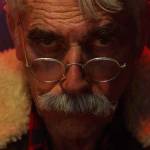 The actor's at the top of his game, and releasing an indie flick that explores the ambivalence of assassination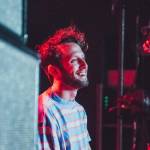 Plus: Patti Smith, Armistead Maupin, Swagger Like Us, Bowiemass, and even more things to check out this week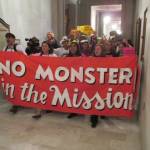 ... and the Monster in the Mission is back. That's The Agenda for Oct. 29- Nov. 4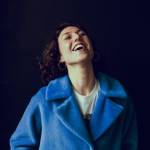 Win a pass to Public Works' 30-hour anniversary party. Plus: Dr. Rubinstein, Navid Izadi, Leonce, SPRKLBB, DJ Heather and Colette, more.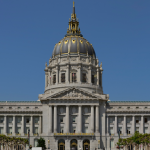 With all the challenges facing the city, the next mayor has to be willing to challenge the corporate, growth, and tech agendas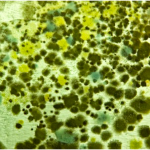 Bill make playoffs after 17-year wait; half the league fired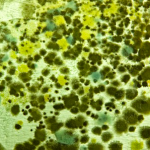 Who will survive the odds to become the worst team in the worst league on Earth? It's getting close ....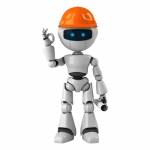 ... plus what to do when robots take all our jobs, and Prince Gavin hides from the press. We look at the coming week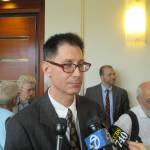 In stunning argument, Lite Gov's legal team says land use decisions should be taken away from voters -- and that the Port's future should be all about big-money development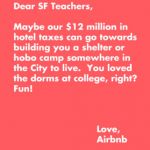 Why is nobody addressing the Twitter tax break, Airbnb, the Google buses, or all the other factors that make it impossible for teachers to live in SF?