Gannett-owned experiment in hyperlocal coverage – with cute illustrations —  suddenly shuts down.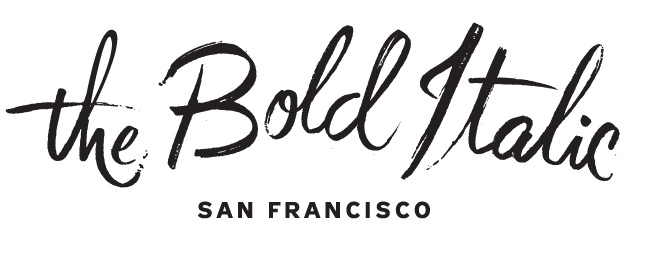 By Marke B. 
APRIL 7, 2015 — A message posted minutes ago to the Bold Italic announced that the conglomerate-owned yet locally operated website will cease operations immediately:
Since our launch, The Bold Italic has strived to faithfully serve San Franciscans near and far, whether born and bred here or having just arrived in the city. We have a great passion for the Bay Area and all that it has to offer — and have had a lot of fun sharing our enthusiasm with you. Together we have built a strong community of followers, contributors, and partners. However, we have made the difficult decision to cease operations. It's been a great run and we supremely thank everyone who has supported us along the way. 
Via email, Bold Italic editor Jennifer Maerz confirmed the closure. She wrote: "Today we made the very difficult decision to cease operations at The Bold Italic…. We're proud of the stories we've told about this amazing place where we live and work. While we will stop publishing new stories today, the site will stay live for several months to allow time for [freelancers] to capture and archive content for portfolios or clips."
When Bold Italic launched, it was positioned as a hyperlocal media experiment, attempting to bring local web coverage with a certain personality and broad appeal into the tough SF market.
Gannett, the multinational media company headquartered in Virginia that owns the Bold Italic (the concept was developed with Palo Alto company Ideo in 2009) had been struggling to balance its desire for online penetration with its legacy of newspapers. In August of last year, the company made the decision to spin off almost all of its newspapers, including USA Today. The company made gestures toward rebranding itself as a "broadcast and digital company."
At that same time, I received a curious email from Gannett. (I was publisher of the Guardian at the time.) Originating from the head of the sales department, it informed me that Gannett was offering Bold Italic for sale, to the tune of 5+ million. Welp, I didn't bite. Also at the same time, Bold Italic expanded its coverage to LA. The mixed messages were confusing to say the least.
And then there was the online media outlets' fancy digs in Hayes Valley, which must have cost a dime or two. (The Bold Italic also threw events — usually a good moneymaker – like its "micro hoods" street parties.)
But now, the whimsical maps, sometimes polemical/sometimes eye-rolling articles, broad newcomer appeal, and heroic productivity of editor Maerz (an excellent editor formerly of SF Weekly) and her stable of writers and illustrators at the Bold Italic exist in suspended animation, at least for a few months more.
UPDATE Maerz has posted her own farewell message.
 UPDATE As for the precise reason why the Bold Italic shut down, that remains a mystery. Gannett representatives have declined to comment. This SF Gate article fills in some of the background of Gannett's financial struggles.