A federal appeals court heard arguments via telephone for and against the federal judge's temporary restraining order blocking the President Trump's banning of most travelers from seven Muslim-majority nations.
Protesters stood outside the courthouse in the rain as three judges peppered lawyers from the Trump Administration and the state of Washington with questions.
The questioning didn't easily signal which side the panel would take, but Trump's lawyer seemed to have more trouble with his answers.
In particular, he was unable to clearly explain what delaying the implementation of the order would case the administration or the country and immediate and irreparable harm.
Trump signed the executive Jan. 27, banning travelers from seven-Muslim majority countries.
The hearing had Noah G. Purcell, Solicitor General of the state of Washington, trying to convince the Ninth Circuit panel that it should keep the temporary restraining order in place. August E Flentje, a lawyer representing the Department of Justice, argued that the stay should be lifted. Purcell argued religious discrimination and harm caused by the ban to students and employees.
Outside the court, a handful of people gathered ahead of the hearing to protest the travel ban .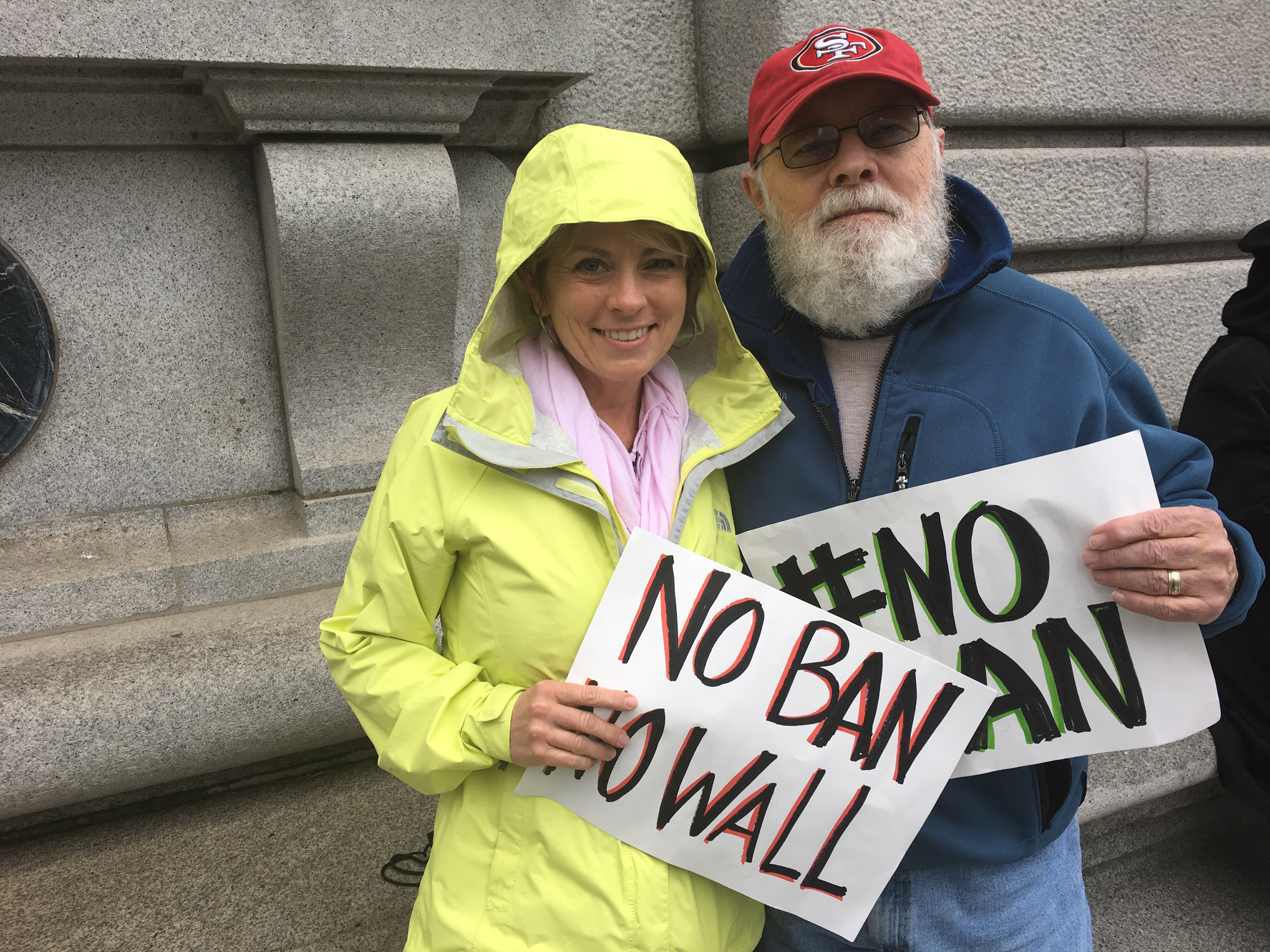 In the past weeks, hundreds have gathered at the airport and taken to the streets to demand that the ban be lifted immediately.
The court is expected to rule quickly.