ONSTAGE "We want to overstimulate people. I love the idea of making people make choices," said Kathleen Hermesdorf, over outdoor brunch on lt warm winter's day, at Chloe's Cafe in Noe Valley. Hermesdorf is founder and director of the FRESH Festival (Jan 5-27), a vibrant monument to experimental dance, music, performance, and artistic expression of all kinds, that lights up January with more intriguing choices than you can shake an electrified divining rod at. 
Now in its ninth year and boasting more than three dozen participating artists and companies, this is the biggest FRESH, with three solid weeks and four weekends of performance, workshops, classes, exchanges… even a celebratory party or two. The festival has moved a couple times in its evolution — including a stint at the late, great Kunst-Stoff arts space — and this year's main performances happen mostly at the spacious Joe Goode Annex, with conversations, potlucks (a festival favorite), and other events at Poppy Art House, which Hermesdorf says she loves for "its living room feel: We can cook there, there's a little bar, it just brings everyone closer."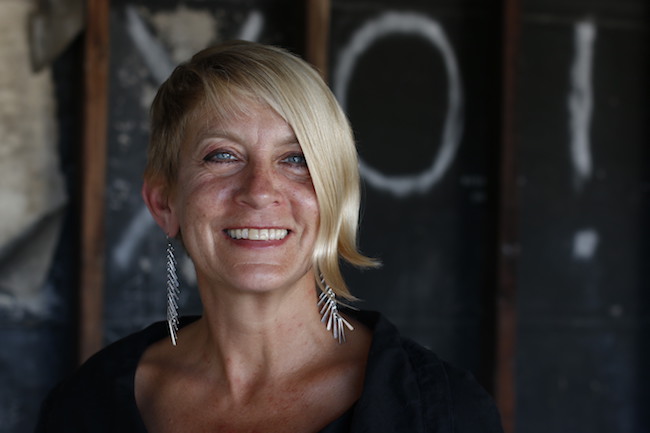 Included on this year's roster? Everything from Brontez Purnell's "Chronic: A Dance about Marijuana" and "Cappaghglass," a work about the refugee crisis in Europe by Tara Brandel, to ALTERNATIVA's GUT Motive dance classes exploring corporate-reality and the very varied RIPE [raw + intimate performance experiments] series. A string of happy hours featuring the exploratory music of Albert Mathias and various guests will take place at F8 nightclub, as well. 
Hermesdorf founded the festival in 2010 with Mathias, her partner in ALTERNATIVA, the dance and music company they launched in 1998 after working together in Contraband, the legendary Sara Shelton Mann's dance company. 
"January was such a typical dead month, internationally, for performance, it proved the perfect chance for us to do something where we could have everyone come together," Hermesdorf told me. "We can have students and faculty come, performers who aren't scheduled anywhere else can come, and they can inter-relate and cross-pollinate. It's an enormous opportunity for people to collaborate, find someone new to work with, even find someone to live with — because that's the filter now, isn't it? Who can afford to come live here."
The festival is a networking phenomenon in its very structure as well. Hermesdorf is a curator of curators, in that she and her team choose artists to curate their own events during the festival. "I think what contributes to the feeling of FRESH operating as a strong community is that, unlike many other festivals, we're not simply application-based," she said. I'm not just looking for the next hot young thing or rising star. I want to know enough about the work so that I can stand by it, or know enough about those curating the events. But I'm thinking that may change, so that we can take a chance and be more egalitarian. 
"But for now the artists are mostly hand-picked. I work with two or three co-curators. This year it's José Navarette and Abby Crain, who's been with us throughout. And through them we find the artists to curate events. That's such a different way of discovering what's out there. Like, 'Oh, let's see who the SALTA collective is interested in' or "Who can we have come lead a potluck discussion this year"? It's truly a collaboration in that way."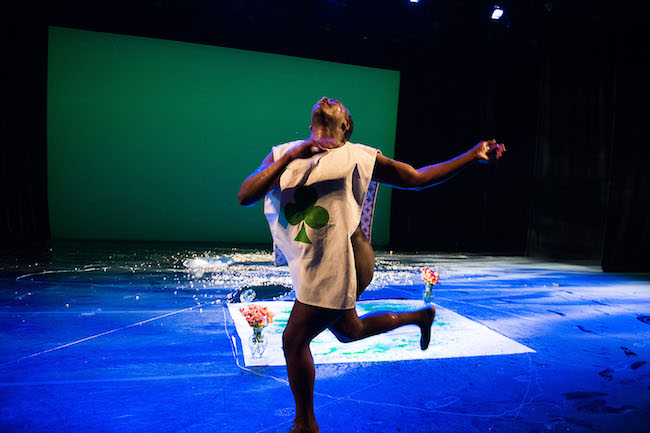 And despite the global draw, FRESH remains very Bay Area-based. "Even people on the roster who aren't local are people who have lived here or who have been based here in the Bay Area. Tara Brandel lives in Ireland, but she lived here for a long time in the '90s and now she's getting her Master's from Davies. Christine Bonansea, now she lives in Berlin and was also in New York for a while, but she lived here for many years and has been a collaborator."
And the festival still fulfills one of its original functions, which was to provide Hermesdorf and Mathias's ALTERNATIVA company with a showcase for its own season, and to help them find support in the larger arts community. "In some ways FRESH is super community-based, and in others it's super-selfish on my part. I'm a working artist, I want to present my work, and I want to be surrounded by my allies, other artists in the city, and to expand my community at the same time."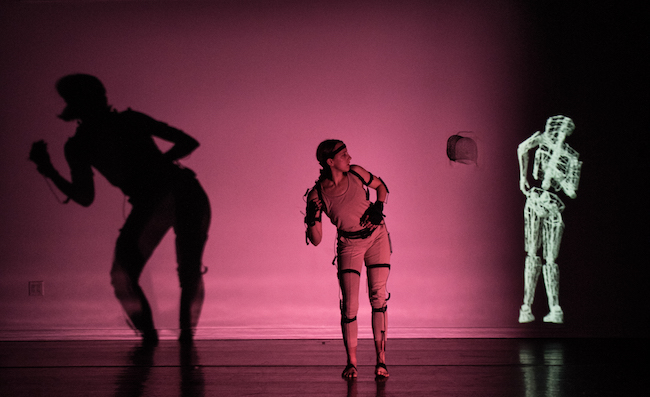 This year's theme, as topical as it may ever be, is ANTIDOTE. As festival materials state, "Pandora's Box is open and we are in the thick of destabilizing destruction and deconstruction, extraordinarily influenced by nature, history and politics. We are in constant recovery, restructuring or reconstruction, trying to make sense of things, make a difference, make a life, make a living, make a family, make friends, make art. We need to seek new means and methods of resilience, healing and problem solving."
Hermesdorf elaborated: "The festival starts with the artists and then a theme is developed, since people seem to like a theme to work around. The theme this year was almost going to be about space, but then the world went absolutely mad last November, everything flipped upside-down," she laughed ruefully.  
"So this theme of ANTIDOTE or a tonic came out in relation to a toxic world. It's also about turning inward and taking care of each other, the feeling of, yes, we're all on our own and we have to figure things out, but when things really come down to the wire, how are we going to co-exist and survive and collaborate? In my world it's how we share resources; in the bigger world it's seems to be how much we want to isolate and act like other people are onsters. Art is such the great bridge in that regard."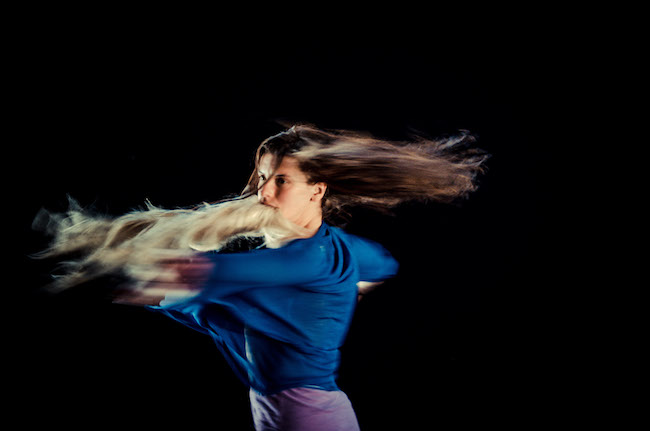 I asked about the somatic aspect of antidotes, how many of us particularly felt the last year hitting in the pit of our stomachs, how many of us scrunched ourselves up in a defensive posture, and how movement might help. "I think it's really important that we look at how all this happens in the body. In my experience, it's how I take in information and perceive the world: in motion and through tissues and our own matrix. I think it's really crucial to perceive your body in terms of finding a truthful response to what's going on, and to find agency and action. You can sit and talk forever, I love that, but to make something happen you need to move.
"In a broader aspect its also about this form of continuity," Hermesdorf said. "It's about not letting us as artists get stopped in our tracks, or giving up on the possibilities of community. We have to let the art do its work."
FRESH FESTIVAL 
January 5-27
Tickets and more information here.