Read part one of Jesse Hawthorne Ficks Sundance 2018 coverage here. 
FICKS' PICKS Sundance sported some of the best Midnite Movie entries in recent years, which not only found raucous sold out audiences but attracted the distributor NEON, who has purchased the North American theatrical rights for both Coralie Fargeat's debut feature Revenge and Sam Levinson's Assassination Nation
Both movies explore the theme of female vengeance: There will undoubtedly be many debates and even some serious arguments as to how these films handle such violent and controversial subject matter. Revenge is perhaps the more straightforward of the two, following a tried and true rape-revenge structure—ala Meir Zarchi's I Spit on Your Grave (1978) and Abel Ferrara's Ms. 45 (1981).
(Warning: Spoilers ahead.) Utilizing gorgeously saturated cinematography, the film is framed in a fairly protective way towards its victim's initial violation, which allows audiences to understand the situation as opposed to experience the horror. Director Fargeat then follows Jen (Italian newcomer Matilda Anna Ingrid Lutz) as she hunts down the three married men who did the act. The audience most definitely cheered at every stabbing or shotgun blast to the culprits, but what I found most intriguing was how the director spent much more time deconstructing and punishing the men's despicable behavior, rather than focusing on the empowered victim herself.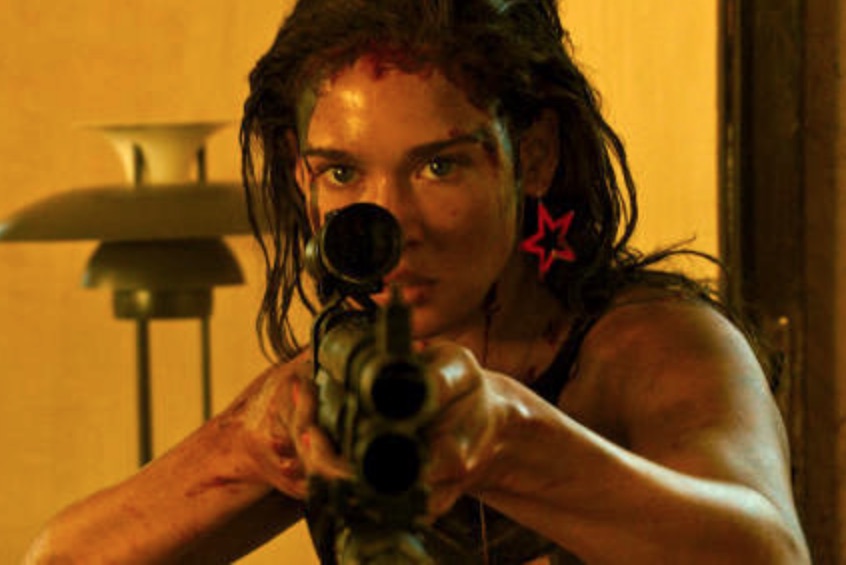 While Revenge works quite well, I lost my mind and flipped head over heels for Sam Levinson's prophetically high-strung Assassination Nation. Symbolically set in Salem, Massachusetts, the movie follows a group of high school girls banding together as their town is attacked: A data hack is exposing every person's internet history. Assuredly self-aware and purposefully provoking (a trigger warning precedes the film), this hyperkinetic social satire has the most eye-popping and overwhelming opening sequence in many a moon. 
During the world premiere's post-film Q&A, Colman Domingo, who plays the principal of the school, said the film was "a war on toxic masculinity, at all costs." The film consistently questions the misogynistic world its characters are trapped in, and so plays into the dilemma of the year: Does Assassination Nation become part of the psychotic social media that it set out to satirize? What makes Levinson's exploitation flick most unique to me is how it never wavers from the perspective of its four female leads and never expects any nudity from the actresses. Controversial and triggering, there is no other film I can recommend higher from this year's festival. Be warned: Some viewers will (aggressively) disagree.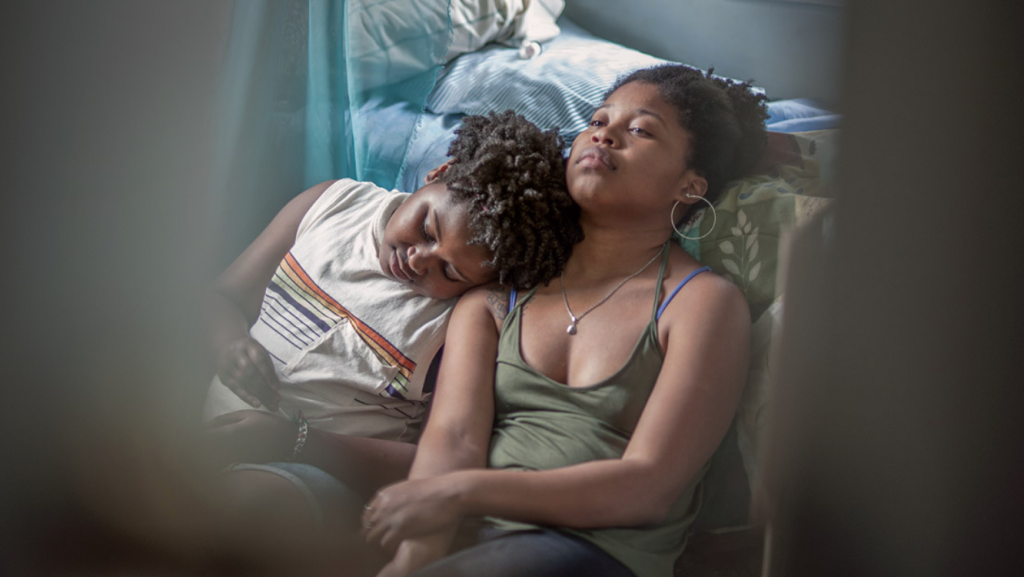 Jordana Spiro's debut feature Night Comes On is a third revenge flick at Sundance, but it most definitely follows the beat of its own drum. Following two young girls (age 17 and 10) as they track down a man from their past, this poetic expedition does a remarkable job at allowing space and time to affect its characters as well as its viewers. Lead actors Dominique Fishback and Tatum Marilyn Hall deliver such moving performances that you will be thinking about them days after. Much like the melancholy movies of the early 1970s, this cinematic experience was a major standout in Sundance's NEXT category, which is dedicated to "pure, bold works distinguished by an innovative, forward-thinking approach to storytelling."
While the trailer for Ari Aster's Hereditary has already hit the streets, the release date isn't until June 8, meaning it can build as much anticipation as possible. Already coined "the scariest film of the decade" this absolutely terrifying familial ghost story is led by a jaw-dropping, gut-churning, career-defining performance by Toni Collette. Not since The Babadook have I withstood the kind of uncomfortable silences, followed by glass shattering, high-pitched shrieking from a movie theater audience. In fact, I watched two audience members speed walk out of the film, one whispering to the usher, "This is too scary!" and the other covering the front and back of their pants. Only one of them returned.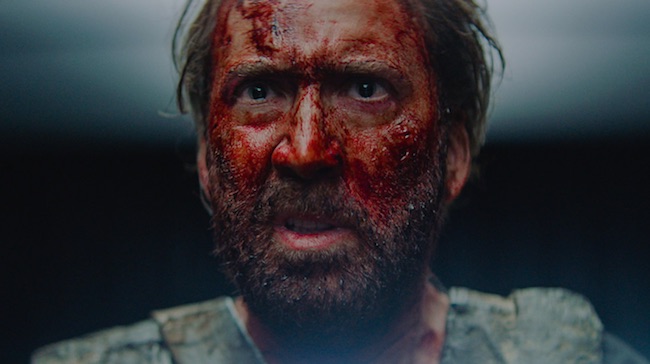 The most talked-about and difficult screening to get into this year was the world premiere of Panos Cosmatos' psychedelic mind-melter Mandy, which boasts a legendary battle-axe performance by Nicolas Cage. The follow-up to the director's debut cult classic Beyond the Black Rainbow (2010) is structured into distinctive sci-fi chapters, loading each sequence with a cluster-fuck of Jim Jones-esque cult leaders and a full-on "Nouveau Shamanistic" turn by Nicolas Cage, who sincerely guzzles a giant bottle of vodka while screaming and battling an army of Hellraiser-like cenobites. Punctuated by a brain-pounding synth score by the legandary Jóhann Jóhannsson, this very personal extravaganza (with a very long running time of 121 minutes) is most definitely recommended, and is still seeking a distributor.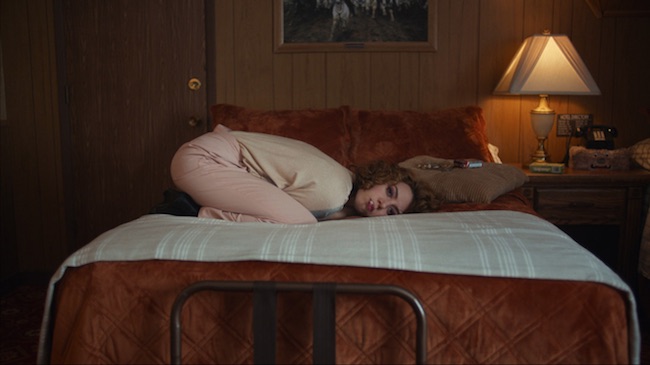 Jim Hosking's extremely divisive, surrealist second feature is An Evening with Beverly Luff Linn. With more audience members walking out of this than any other film in Park City this year, I found this follow-up to Hosking's The Greasy Strangler (2016) surprisingly romantic and addictively hilarious. Even though the film starts off clunkily, the abstract nature of Aubrey Plaza's comedy really starts to gel as soon as Jemaine Clement graces the screen. In an unprecedented move, the publicist for the film offered free marijuana to the press, further reinforcing the imminent legacy of this modern day cult classic.
Ficks Picks' Round Three is up next, covering documentaries.
Jesse Hawthorne Ficks is the Film History Coordinator at the Academy of Art University in San Francisco and curates/hosts the MiDNiTES FOR MANiACS series at the Castro and Roxie Theater. He is also a member of the San Francisco Critics Circle and writes film festival reviews for 48hills.