The playwright Dominique Morisseau has family members and friends in Detroit who lost their houses in the 2008 recession, or got bad buyouts from jobs they'd worked at for years. That was an election year, and Morisseau heard people talk about letting Detroit go bankrupt. 
"I think they were saying that with the idea of punishing these greedy executives, but that's not who makes up that city. Human beings work in those factories," she told 48 Hills.
"It's important to change the way we look at the working class. With our new president, the working class has come up again. And with the new president, when we speak on the working class being ignored, we're talking about a small, centralized group. I like to expand the face of the working class because the people who have been forgotten are not just in Middle America or in Appalachia."
That's what Morisseau does in her play about four people in a Detroit auto plant, Skeleton Crew, a co-production of Marin Theatre Company and TheatreWorks Silicon Valley. A manager, Reggie (Lance Gardner), tells Faye (Margo Hall), a friend of his mother's and the union rep, that the plant will close soon and asks her what his best course of action is. Faye has worked there nearly three decades and will lose out on a full benefits package if she isn't able to make it to a full 30 years. Along with Faye and Reggie, there's Shanita (Tristan Cunningham), who is pregnant, and Dez (Christian Thompson), who is saving to start his own business.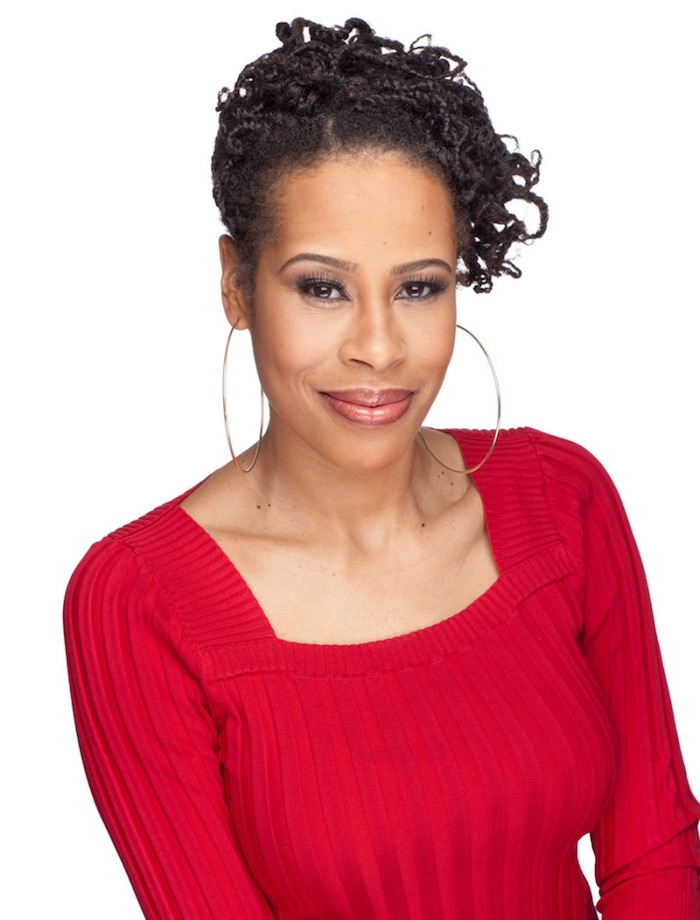 Through projections and sounds, we're aware of activity on the floor, but the action takes place in the break room, where the characters ignore the signs Reggie puts up, fight, play cards, talk, share food, and encourage one another. Morisseau said she wanted to show the macro as well as the micro, but to keep the action centered on these four lives. She isn't afraid of drama, she says. 
"Either you write with emotion or you don't," she said. "I write with emotion. I lean into it. One thing I love about people of color is how expressive we are. We get angry and we're joyous. We feel things to the Nth degree."
Morisseau, a Detroit native, who now lives in Los Angeles, says when she thinks of her hometown, she thinks of love. 
"We have strong Detroit pride from a young age, and we want to protect its identity because it's so abused in the media that it makes us go extremely hard in the opposite direction," she said. "I have 300 family members in Detroit and my husband's family is from Detroit. I have a loving and generous family that supports my work and always has."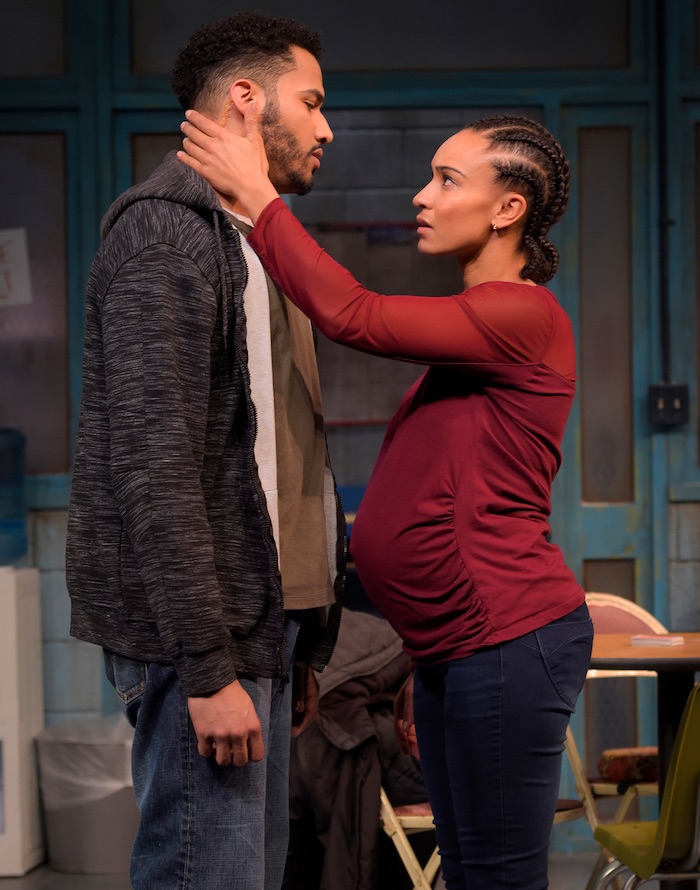 Skeleton Crew is the third in a cycle of plays Morisseau wrote about Detroit, known as the Detroit Projects, following Paradise Blue, about a jazz club, and Detroit '67, about the riots/rebellion in that city. 
The recipient of numerous honors including an NAACP Image Award, a Spirit of Detroit Award, and an Obie Award for Skeleton Crew, Morisseau was partly inspired to do a trilogy of plays by August Wilson's Pittsburg cycle as well as her friend (and the author of the Oscar-winning "Moonlight") Tarell Alvin McCraney's "The Brother/Sister Plays." She also liked the idea of creating a body of work like author and activist Pearl Cleage, who has written non-fiction, novels, and plays.
"It's so cool she has this volume of work about black womanhood," she said. "I see myself in her work."
To write Skeleton Crew, Morisseau interviewed people who'd worked in auto plants, from those on the floor, retirees, managers, and union workers. Everyone she talked to had pride in the jobs they did. 
"There are a lot of assumptions about people who work in factories, but these people are passionate about their jobs," she said. "I talked to one young woman whose father had worked in the factory before her, and she said 'I love my job. Tell them that,' and I said, 'I will. I'll tell everyone that.'" 
SKELETON CREW
Through February 18 at Marin Theatre Company, Mill Valley
$10-$60
Tickets and more info here.

March 7 – April 1 at TheatreWorks,  Palo Alto
$40-$100
Tickets and more info here.