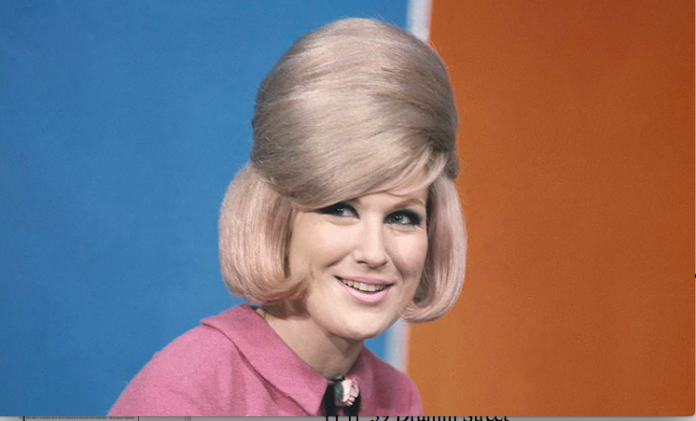 Editor's note: It's hard to be a renter in San Francisco these days; some landlords are constantly looking for ways to squeeze out more rent money, to replace long-term tenants who are paying below-market rent, or to make your life more difficult so that you'll leave. Tenant lawyer Dave Crow is here to answer your questions every Wednesday at 48hills. You can send him queries at askdave@48hills.org.
Dear Dave: Our landlord ran off with our deposit more than 6 months ago. We try and call him but no luck. One big problem, we don't even have a copy of the lease! We do however have quite a few witnesses who can attest to us living there. We'd like to not go to small claims court. Any ideas?
Let me get this straight, your landlord refused to refund your security deposit six months ago and you don't want to go to small claims court to get it back? Yeah, I have an idea or two…
But first, let's go back to 1964. Betty Friedan had already published her book The Feminine Mystique in 1963. That same year, Gloria Steinem wrote her famous article about working in the Playboy Club. The "pill" had been marketed since 1960. Feminism had hit the ground running. In 1964 the iconic British pop singer, Dusty Springfield, released her hit song, "Wishin' and Hopin." Listen carefully:
Plannin' and dreamin' each night of his charms
That won't get you into his arms
So if you're lookin' to find love you can share
All you gotta do is
Hold him and kiss him and love him (and squeeze him)
And show him that you care"
You gotta love her hair… and that eyeliner. Yet even in 1964 the message was, at best, a tepid assertion of feminine will. And unfortunately, the prize was some shitbag who required that you "do the things he likes to do" and "wear your hair just for him." Like your landlord, perhaps?
I don't claim to be the Betty Friedan of tenant law. But I have to tell you the only way to show your landlord that you care is to sue him. Squeeze him where it counts. It is unlikely, after all this time, he'll give you the time of day. After all, he's moved on. He's got a new abusive relationship.
Sheesh, what's with no copy of the lease? These days it's easy to scan your lease as a pdf if you don't want to carry around the extra paper. Do you have a canceled check to prove that you paid a security deposit? Did you take photos of the place when you moved out? Did you request a final walkthrough with the landlord?
First, you should gather together every possible piece of evidence to prove that your landlord absconded with your security deposit. Then take your evidence to the San Francisco Tenants Union, the Housing Rights Committeeor any other tenants rights organization and ask them if they think you can prove your case.
Next, you need to become familiar with California Civil Code §1950.5. It provides, among other things, that a landlord who wrongfully withholds a security deposit can be liable for up two times the amount of the deposit in statutory damages. In other words, if the landlord wrongfully withheld your entire deposit you should ask the court for three times the amount.
Pick up a copy of Everybody's Guide to Small Claims Court in California, by Ralph Warner for Nolo Press.
There are many online articles about recovering your security deposit. The security deposit section at Cal Tenant Law is instructive.The Tenants Union also provides good information.I have also written a blog post, Grand Theft Security Deposit.
I can't stress this enough: Phone calls never, ever convince a landlord to refund a security deposit. To wait six months and think you might not have to sue is simply wishin' and hopin' and thinkin' and prayin'. Get on it!
How to help Dave help you
Dear Readers:
Every once and awhile I will have to guess at a detail or two when I attempt to answer your questions. For example, I will often assume that a building was built before 1979, given the context of a question. When I make that assumption, it's highly likely that I will assume that you live in a rent-controlled unit and answer your question using the standard of the San Francisco Rent Ordinance. That could be a problem for two reasons. If your building was built after 1979, it is not covered by the Rent Ordinance. Worse, what if you don't live in San Francisco?
So, I thought it might be a good idea to give you a short list of details to consider and/or include when you write me.
When was your building constructed?
If you don't know, you can find out by using the SF Assessor-Recorder's website to find out. If that site is being funky (not unusual) ask around. Finally, take a look at your building. Victorian? That's easy. The difficult ones are buildings built in the 1960s and 1970s, the big square ugly boxes reminiscent of the shit they're building these days.
How many units are in your building?
That seems like a no-brainer. But it's not so easy if you live in a single-family dwelling in which the landlord rents rooms. The Rent Board might consider each room as a unit depending on the facts. The other common scenario is the single-family house with an illegal in-law. Rent controlled? (By that I mean, subject to annual allowable increases?) Yes. This is a two-unit building because Illegal units are covered by the Rent Ordinance.
Do you live in a house?
If the house was built before 1979, it is subject only to the just cause eviction provisions of the Rent Ordinance and the landlord can increase the rent as much as he likes…within reason. However, if your tenancy started before 1996, the house is subject to the price control provisions of the ordinance.
Do you live in a condominium?
This can be difficult to ascertain if you live in a converted building. Ask the landlord or check the Assessor-Recorder site above. Condos are legal single-family dwellings, usually only subject to the just cause eviction provisions of the Ordinance. There is an exception, see Tenant Troubles: Are The Buyout Terms My Landlord's Offering Acceptable?
How old are you? Are you disabled?
This may be applicable if you are a protected tenant under the Rent Ordinance.
How long have you lived in your unit?
This could be important to determine if you have a protected status or, as in the example above, if your tenancy in a house or condo is subject to price control.
How much is your rent?
Often this is the most important detail because it usually points to the underlying motive of the landlord for taking whatever action he is taking–he thinks you're not paying enough rent.
What does your lease say about it?
The lease controls the terms of your tenancy. It is always helpful to me to understand how to apply the law to your problem when I know if there is an applicable term in your lease. For example, if you are having a problem adding a new roommate, I need to know if the lease absolutely prohibits subleasing or if subleasing is subject to the landlord's written consent. The ordinance is different for each scenario.
Details, details, details.
If the landlord is harassing you, I want to know how. Does the landlord like to watch you sleep? It's important to understand if your lease has a clause prohibiting pets and you just adopted a baby gorilla. It's also important to know about the gorilla because other laws may apply. Sometimes little details can shed light on an issue you may not know you have.
Obviously, this format has its limits. If you know your unit is rent controlled you can just say so. I want the gory details that make your case unique. They help make this column more interesting and fun.
Oh yeah, if you live in Oakland, I need to know that, because they have a different Rent Ordinance. If you live in Daly City, I also need to know that, because they don't have jack to protect tenants except feudal (California) law.
I'm at 48 Hills to answer your landlord-tenant questions every Wednesday, so send them to me at Askdave@48hills.org
The opinions expressed in these articles are those of the author and do not constitute legal advice. The information provided is general in nature. Seek the advice of a tenant attorney for any specific problem or issue. You understand that no attorney-client relationship will exist with Dave Crow or Crow & Rose, Attorneys at Law unless they have agreed to represent you. You should not respond to this site with any information that you believe is highly confidential.