David Campos, the chair of the San Francisco Democratic Party, made history yesterday by appointing and swearing in Sarah Souza, president of the Latino Democratic Club, as a member of the DCCC.
Sarah is a DREAMer – she came here with her parents at 15, and is waiting for the right to legally remain.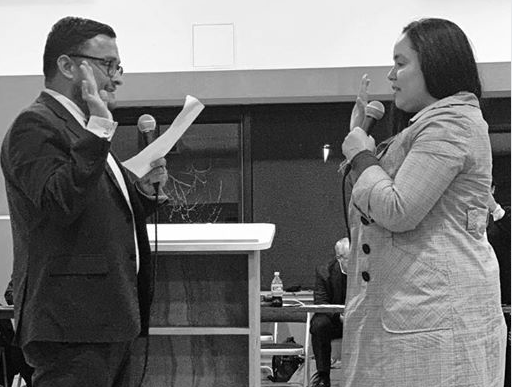 She is, I believe, the first DACA recipient to be appointed to any elected post in the Democratic Party anywhere in the nation.
The vote to approve her was unanimous.
"It was time," Campos told me. "This population is facing so many attacks in this country. It's time for them to have not just a seat at the table but a vote."
There may be some issues when it comes to the state Democratic Convention; as a DCCC member, Souza will be a voting delegate. But the state bylaws say that only registered Democrats can vote on party issues.
Souza has made clear that she will register as a Democrat just as soon as this country allows her to register to vote.
"And we are going to try to change the state bylaws," Campos said.
The move had the support of Speaker Nancy Pelosi, who is trying to put a DACA recipient on the national party board, Campos said.
And if there's pushback from the state? "It's time to push the envelope," he said.