ART LOOKS Melissa Buron, director of the art division at the Fine Arts Museums of San Francisco says it's fitting that the show Monet: The Late Years (through May 27) arrived at the de Young Museum around Valentine's Day in San Francisco, a city that loves Claude Monet. 
But, really, what city doesn't? With those colors, that invention, and his sheer determination to do something new, it would be hard not to. 
With his ubiquitous impressionistic imagery gracing everything from greeting cards to stained glass, we expect to love Monet (1840-1926). What we don't expect is something we haven't seen before. In 2017, curators at the de Young worked with George Shackelford, deputy director of the Kimbell Art Museum in Fort Worth on the show, Monet: The Early Years, focusing on the artist's work from when he was 17 to 31, when he was developing his style. (During the preview for the show, Shakelford described himself as "kind of a Monet guy"—more than an understatement.)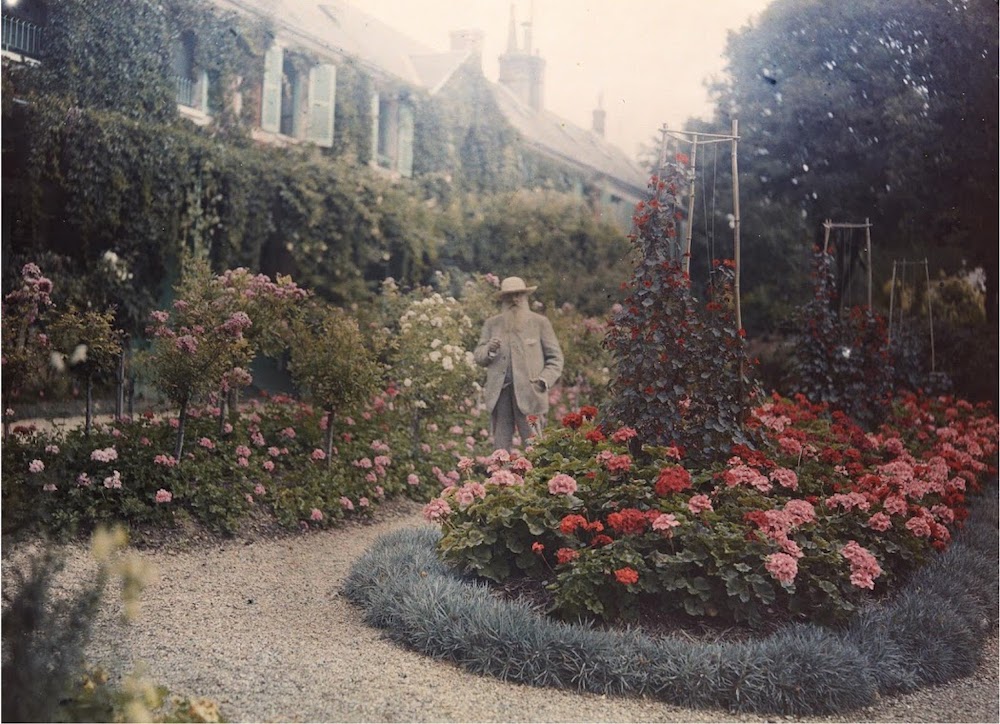 That show, like this one, held surprises—it was Monet before becoming the Monet we know, experimenting with painting water and light. The current exhibition shows the French artist reinventing himself in his 70s and 80s while reeling from several tragedies, both personal and global. He had cataracts. His second wife, oldest son, and stepdaughter and frequent model, had all died. World War I had broken out and soldiers passed through his property on the way to the front
Given all this, along with his age, it's understandable that Monet was sticking close to home and his beloved garden in Giverny.
But rather than give up painting or stay with his old hits, Monet took things deeper, doing huge murals and veering towards abstraction in his later paintings. The exhibit opens with paintings Monet did of his garden, with the Japanese footbridge and the newly installed lily pond. Shackleford says Monet employed eight gardeners, and some were responsible for making sure the lily pads stayed pristine. Eventually, he had the dirt road paved over to prevent dust from settling on the flowers.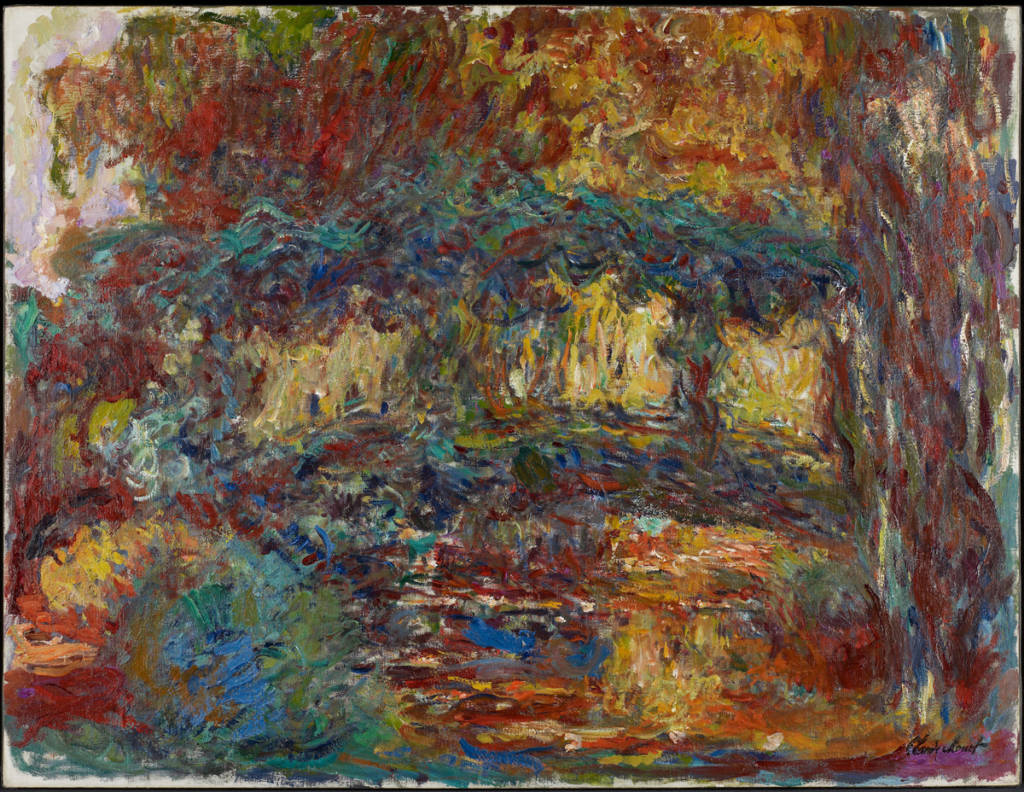 There are more than 20 paintings of the lily pond, and the show offers a chance to be immersed in a large room of these luminous paintings. Seeing lots of Monet's studies of the same subject (as elsewhere in the exhibit with the footbridge, a weeping willow, and his rose garden) lets us get some idea of how he was thinking and experimenting. Monet also began working on significantly larger canvases, between 14 and 20 feet wide, doing a series of mural-style paintings now known as the "Grandes Décorations." Agapanthus and Wisteria are displayed in the show.
Along with the large paintings of the lily pond, in blues and pinks and greens, the show goes into his late garden paintings at the end. He uses much more brown and reds than we're used to seeing with Monet, in serial paintings of the Japanese bridge over the lily pond, a rose covered trellis on the path from his house to his studio, and a tree with a twisted trunk. One of these, Weeping Willow, from the Kimbell Art Museum's collection, was painted in 1918–1919 in what art historians think was a response to the tragedies of World War I. 
MONET: THE LATE YEARS
De Young Museum, San Francisco
Through May 27
Tickets and more info here