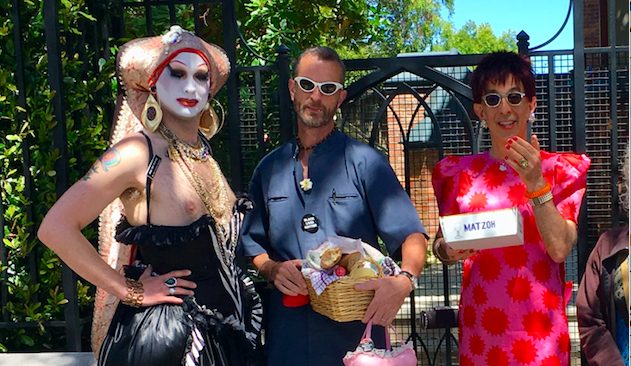 Dear Priscilla Chan and Mark Zuckerberg,
I'm sorry we didn't see you and your children in Dolores Park for the Sisters of Perpetual Indulgence 40th Anniversary Easter.
We stopped by your house in Noe Valley to politely ask if you will allow the name of San Francisco's public hospital to be San Francisco General Hospital.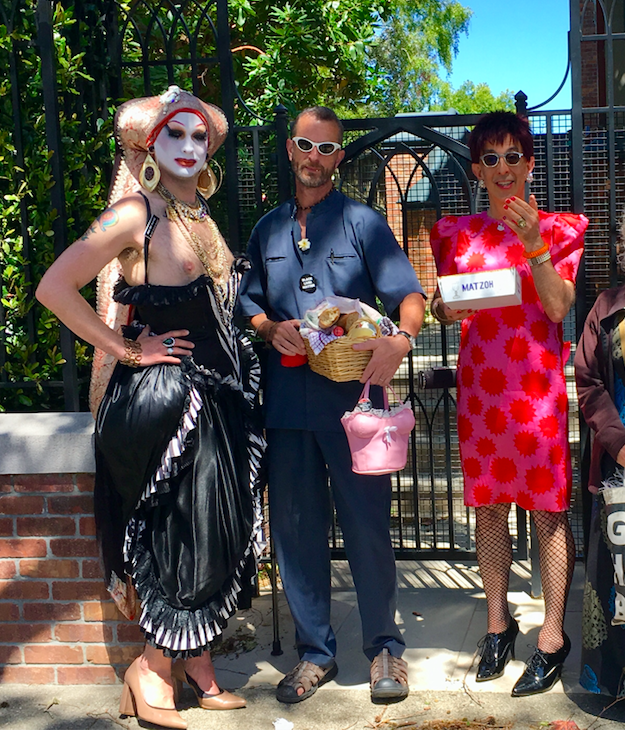 Way back in 2015, it was said that your donation of $75 million did not require the city to give you naming rights for all of SF General Hospital. Is that true? Are you willing to relinquish naming rights if that's the will of the principal backers and users of SFGH?
We are asking the Board of Supervisors to let the voters decide in November. It would be a lovely redemptive gesture if you two were willing to make a public statement that you will work with the city to find an alternative way to acknowledge your donation.
We also want to express our concern about Facebook's violation of human rights for so many people in our violence and hate-wracked world.
Mark, could you please meet with us to discuss the following ideas?
Promise to NEVER perform interventional research on human beings without their explicit and informed CONSENT. Consent is SEXY.
Promise to ALWAYS ask for independent prior review of proposed research.
ASK the National Academy of Sciences to RETRACT the study that successfully caused emotions to spread like a disease or "Emotional Contagion."
Priscilla, I want to appeal to you directly as you are a respected physician at the same hospital where we work. Here are some questions:
Do you think it's ethical to perform research on people without their knowledge or consent?
Do you feel as we do that it is creepy to endeavor to spread emotions like a disease?
As you know, Facebook just acknowledged gathering millions of e-mail contacts and kept plain text passwords available for employees to see. Do you know what would happen if one of us obtained and shared the e-mails or passwords of even ONE of our patients?
Thank you for reading this and I hope you will let us know when we can sit down to discuss these ideas and hear any ideas you may have.