PUFF Fly me to the moon, I just found something new that will send you spinning into that what-the-f*ck atmosphere. Moon rocks. They're the new stoner sensation sweeping the nation.
There I was minding my own business at my local watering hole (The Cinch Saloon, the last gay bar on the Polk), when a friend showed up. "Hey Dank, I was hoping you would be here," he said. Turns out he had a friend who had passed and he ended up some of his friend's possessions. He found a jar of what he thought was coal for a hookah.
Upon further examination, he said it looked like it was some form of weed. "I was hoping to run into you here so you can look at it and tell me what you think about it."
Well you don't have to ask me twice for an opinion or something about cannabis, especially after having a couple of beers. So, we headed outside for a toke break. He pulled out a few hard looking rocks and cracked one open. You could see a crust around the edge. We sampled it in his pipe on top of a pile of my flower. Good flavor. Obviously strong.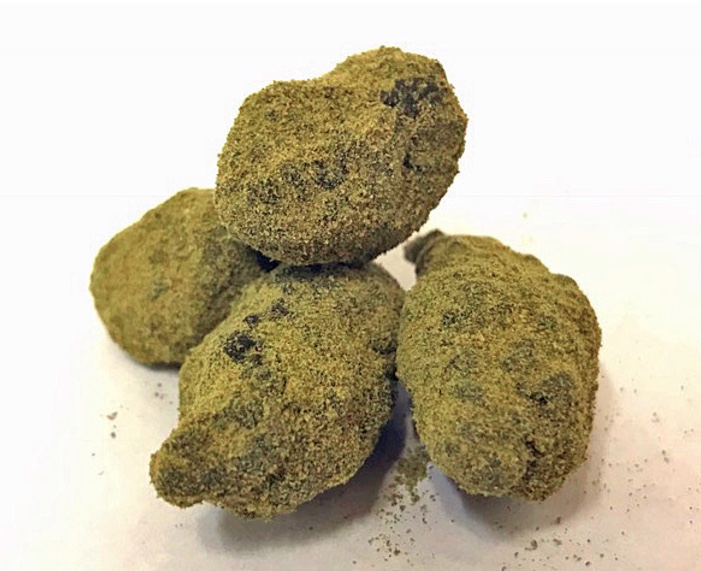 We go inside and 15 minutes later I'm on another planet. People are talking but I'm just not able to grasp everything. I'm ultra-stoned, and I love it. 
"I think these are moon rocks," I managed to blurt out from my fine stoney fog. 
Fun times.
I first heard of moon rocks via some clickbait on Facebook. I "liked" the photos, but didn't give it much thought. Now that I tried it, I was suddenly their biggest fan. My buddy at the bar gave me a few from his stash, so I have been able to do some professional research aka smoking it in my bong at home watching movies, and I do love their potency and buzz.
They can be pricey at dispensaries, but the great thing is you can make these yourself! That's right! Choose your ingredients and get going. 
Basically you need some of your best hard, medium size, tight nugs, trimmed of stems and leaves, cannabis oil and either hash or kief. 
The higher quality your ingredients the better the rock.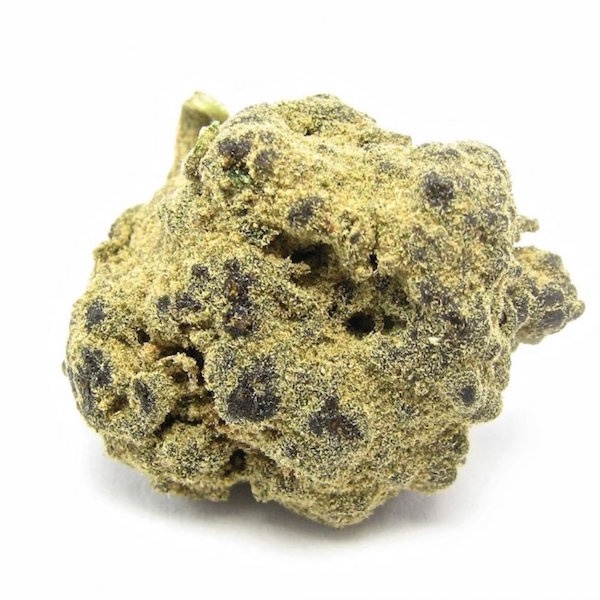 Kief is all the stuff that falls off your buds while handling and grinding them…I wish. Many times your grinder or tray has a tray the collects it. Kief is also packed full of trichomes (which contain cannabinoids and terpenes).
Tweezers, some paper and a small brush the size of your pinky with firm bristles will help the process.
Take your tweezers and pick up the nug, put a nice coat of cannabis oil all over the bud and carefully roll it in the kief or hash. Set it on a piece of paper to dry for an hour. Then you put them in a container and store them in a dark area (no sunlight) for as long as you want, pulling them out when needed. 
You will get these hard little nugs ready to smoke!
Do not grind them! If so, it ruins the buzz and all the oil can get in your grinder. Simply break off small pieces and lay them in a bed of ground cannabis in a bong or pipe or roll them into a blunt. They are not recommended for vaporizers or dabbing.
Light up and take off!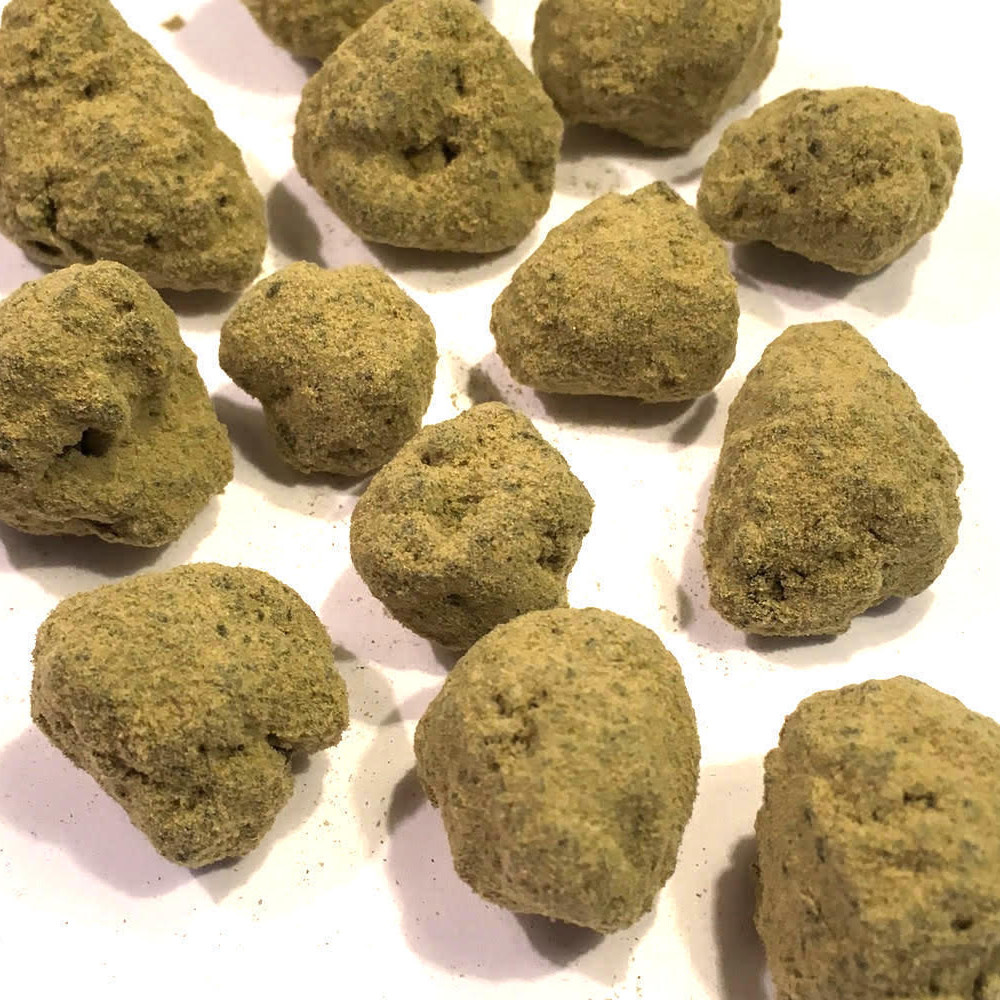 Don't you know it, after a lunch/toke break and thrifting in the Mission, I'm on the Muni coming home and  finished the article I was reading earlier about sun rocks, which are like moon rocks only stronger. 
Now, sun rocks contain that same firm, hard bud center but they are rolled in CO2 oil and then kief or hash. CO2 oil is more potent than cannabis oil from 60% to 80%.
The spaced race is on!
I'm willing to explore new galaxies of highdom. Meet new alien strains. To boldly go to a higher plane I have never been to before. So I will seek out these Sun Rocks and make peace with their galaxy.
Now it's time to light up and take off.