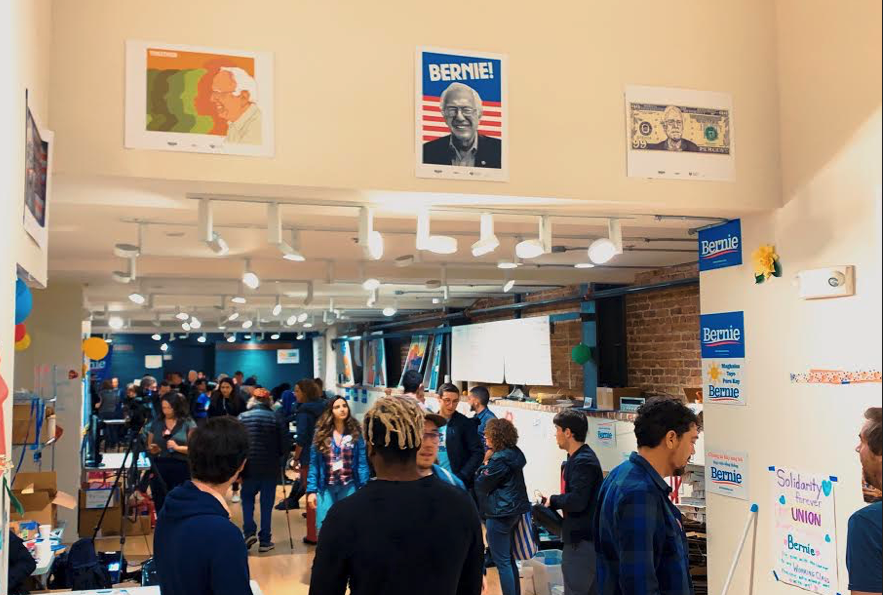 The Bernie Sanders' San Francisco Office started to become more upbeat once the polls closed in California.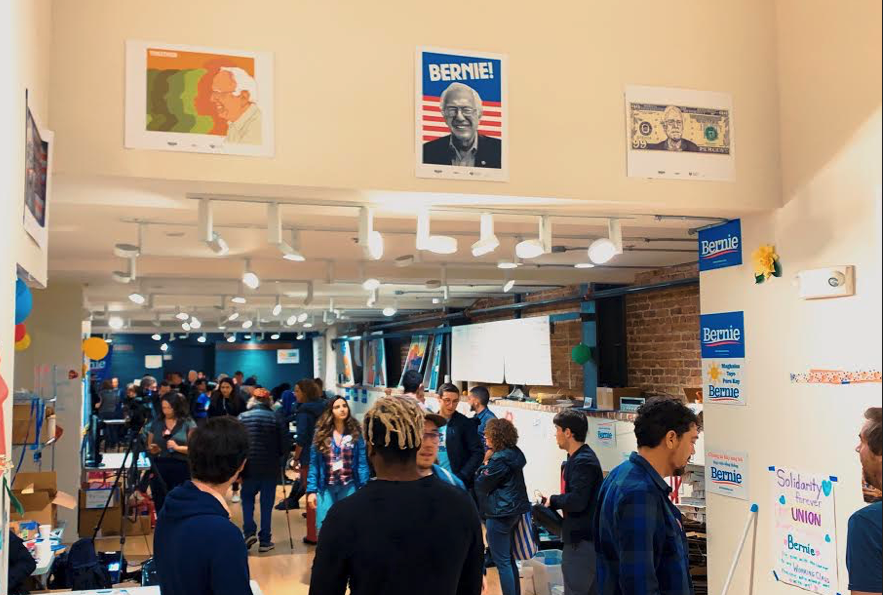 At around 7:40pm, the office was busy with phone calls as the final voters were headed to the polls. The main focus was to get as many supporters as possible, because everyone was worried about the close race between Joe Biden and Sanders.
However, Sanders' supporters were still hopeful for a good outcome.
Matt Mcguire, a volunteer for the Sanders' campaign, said he had high hopes for the outcome. "We are gonna go in strong–it's gonna be a fight. It's a two-person race now," said Mcguire. "The bad news is that it's a fight, but the good news is we have a lot of fighters in the Bernie Sanders' campaign."
Once the polls closed, more supporters started to show up.
"Bernie is the only person that stands for everyone," said Mcguire. He said that all walks of life love Bernie Sanders because he fights for them.
Rani Singh is running for Judicial Seat 21 in San Francisco. Singh has served as San Francisco assistant district attorney for the past 21 years. As she waits for the results at Hole in the Wall Pizza on Irving street, which is also where she was born and raised, she is surrounded by her supporters. Singh was gracious about the state of the race: "Whatever happens will be good for the bench," as her opponent, Carolyn Gold, a longtime tenant lawyer, also holds progressive ideals.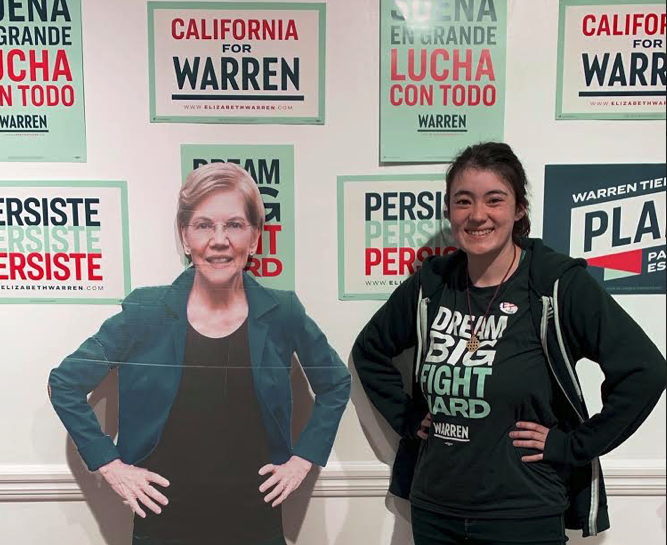 Coverage brought to you by the 48hills Election Night team: Isabella Albaisa, Ali Aldrees, Juan Miguel Arcayena, Molly Bryant, Savannah Dewberry, Callie Fausey, Matthew Kerfoot, Gabriela Lanza, Isabel Maschmedt,Bridget McGreevy, Dillon McNeil, Kayla Quintero, Cathrine Roque, Clara Rosandich, Josh Safier, Anna Schmid, Alexander Segovia, and Melanie Velasquez.